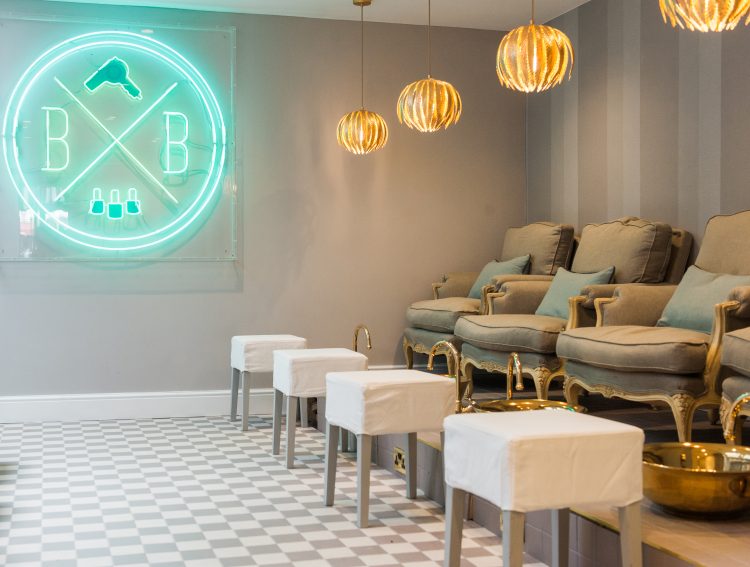 There has been a lot of hype around CBD in skincare lately – it is praised for being anti-ageing, antioxidant and anti-inflammatory.
CBD, short for cannabidiol, is an active chemical compound found in the hemp plant. CBD is not psychoactive and is also known for its medicinal properties.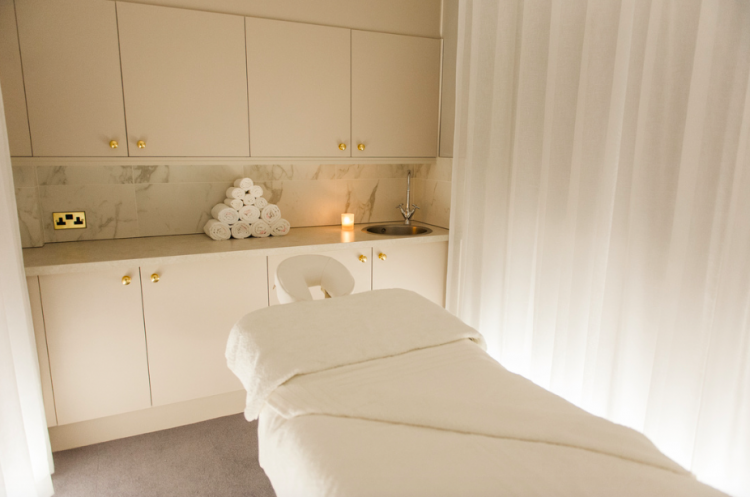 Knowing all of this, I jumped at the chance to try out a facial using CBD products at Blush + Blow in Fulham. The salon was the mastermind of makeup artist, beauty blogger and entrepreneur Bridget O'Keeffe, and is incredibly chic, modern and the perfect place for some pampering. A large blue neon sign greeting you on the back wall with an array of colourful nail varnishes lining another.
The salon recently launched the CBD Detox Facial which aims to detoxify your skin and leave it hydrated and glowing.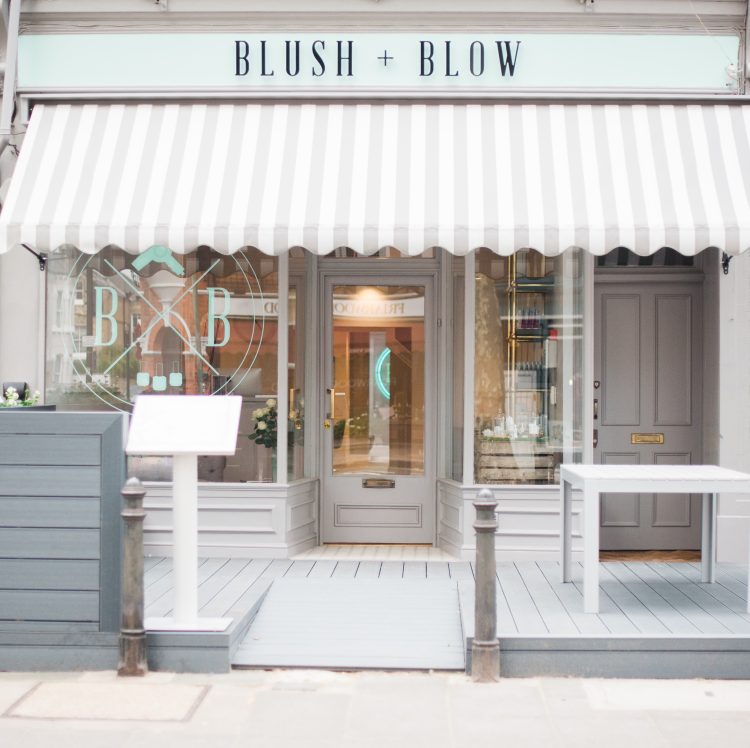 I met with Abbi, my lovely therapist for the treatment who is extremely knowledgeable about all things skincare and talks me through each step.
The facial begins with Abbi thoroughly cleaning my face with a double cleanse to get rid of dirt and pollutants, followed by an exfoliation. Because of the active ingredients from the hemp, the corse exfoliator stings slightly after it's applied but this is just a little uncomfortable rather than unbearable. It's also worth noting now that there is no downtime after this facial, you are able to go straight out.
Next, a glow enhancing mask is applied to my skin and as this works its magic, I'm treated to a hand and arm massage. Bliss. I'm fully relaxed and the hot rush-hour tube to get here feels like a million miles away.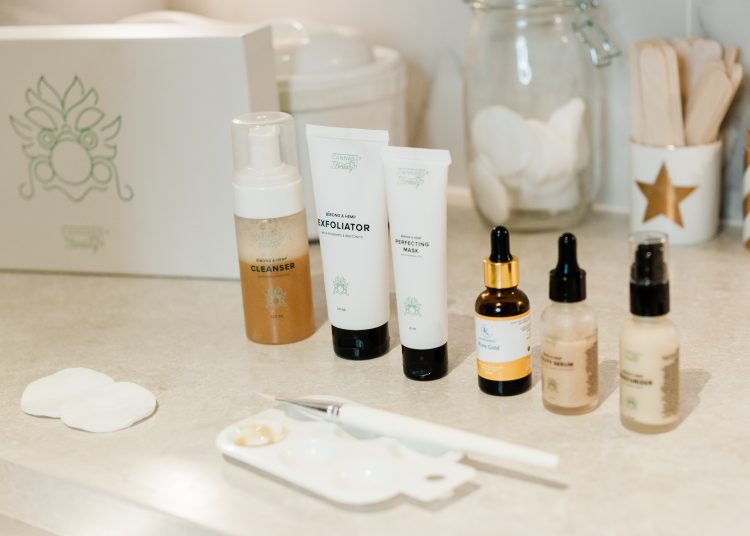 After removing the face mask, Abbi then applies a CBD Oil. The salon uses Kannaway Hemp Oil which is sustainably grown without pesticides, herbicides and chemical fertilizer. The oil is massaged into my skin using a detoxing lymphatic massage technique to drain my face of toxins. It's incredibly relaxing and feels therapeutic.
To finish, a CBD serum and moisturiser are applied and I'm ready for the evening with no need to add anything before bed this evening. I looked in the mirror straight after the treatment and saw a noticeable glow to my skin – it looked brighter and felt hydrated. But the real results came the next morning when my face was less puffy and still had a glow.
It seems CBD won't be going anywhere fast and I can see why.
Blushandblowlondon.com
@blushblowlondon
197 New Kings Rd, London, SW6 4SR