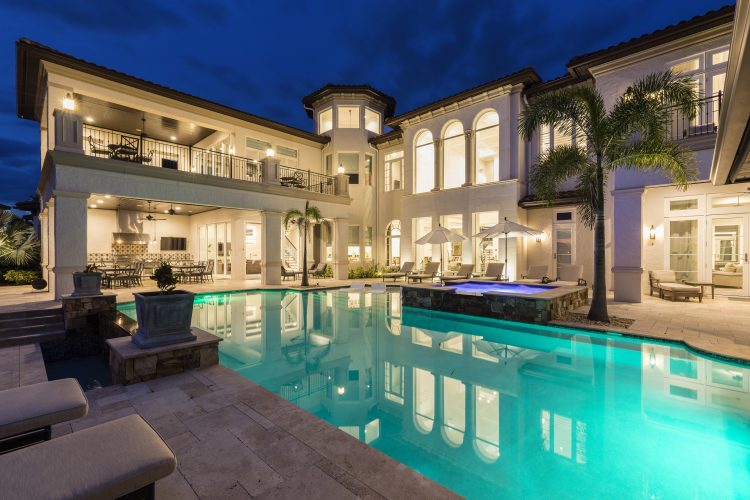 It's easy to dismiss Orlando as simply being the home of Disney World. You shouldn't though. As the locals are all too eager to tell you – delve a little deeper and you'll find breathtaking scenery, unfathomable luxury and a staggering range of truly memorable experiences.
We take a trip to central Florida to better understand what 'The City Beautiful' has to offer.
Day one
As we pull up on the driveway of the Reunion Resort villa, it takes a good few seconds to comprehend the sheer size of the palatial holiday home. To give you some idea of its enormity, it offers 13 spacious – and rather comfortable – en-suite bedrooms, a total of 15 bathrooms and some rather surprising – but very welcome – showpieces, including a proper two-lane bowling alley.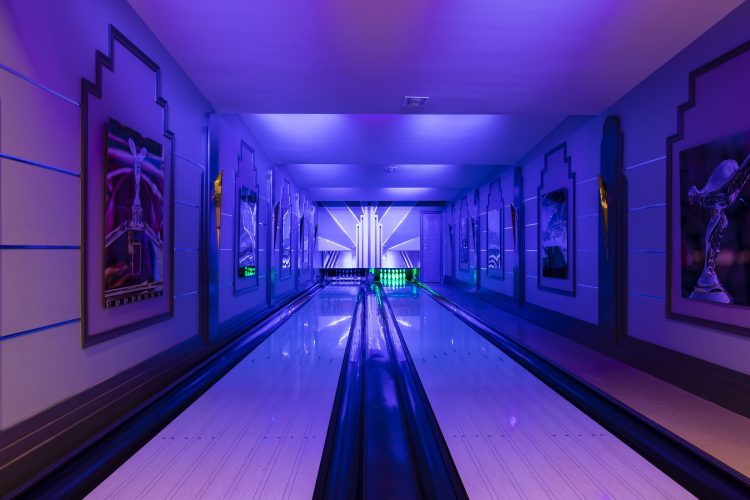 This particular villa came courtesy of Top Villas (thetopvillas.com) and a quick scan of their website shows similarly striking properties in the surrounding area. In fact, Top Villas – a family business founded by the three Mannings siblings – look after the majority of rental homes in Orlando, and have a portfolio of more than 5,000 holiday properties worldwide, so their website is well worth a look.
There are so many ways to occupy your time that it can be difficult to decide what to do next. Let's assume that it's too early – if there is such a thing – for bowling, instead, you can start the day in the downstairs gym if you're so inclined, or perhaps even the golf simulator.
That all seems a little strenuous at this early hour, so we decide to start things off easy by lazing around the heated infinity pool while soaking up some Floridian sun. Then, up the relaxation with a soak in the hot tub while looking out over Reunion Resort's golf course – it's a splendidly tranquil setting.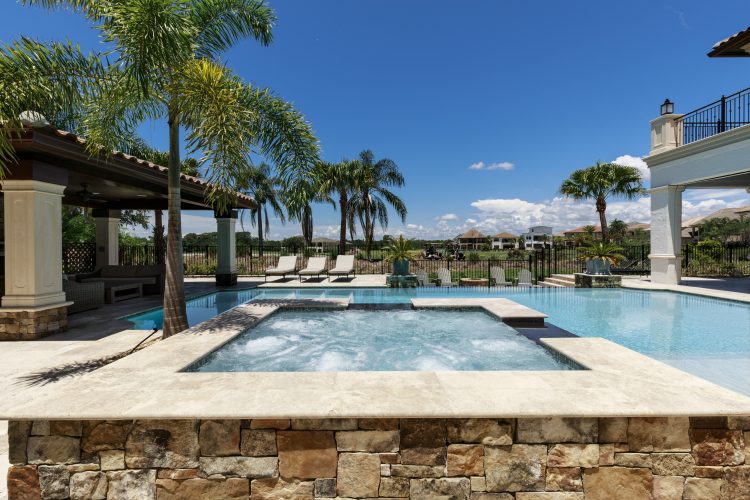 For lunch, we duck out of the baking sun and into the shade of the covered veranda's alfresco dining area. Though, if you want some respite from the heat, you can always step into the cool, air-conditioned embrace of the enormous indoor dining room.
After lunch, we head upstairs to grab a cue from from the games room to shoot some pool before venturing downstairs into a different kind of games room – this one is full of arcade classics. After learning some home truths about our pacman ability, we throw down a puck and indulge our competitive side with some Air Hockey.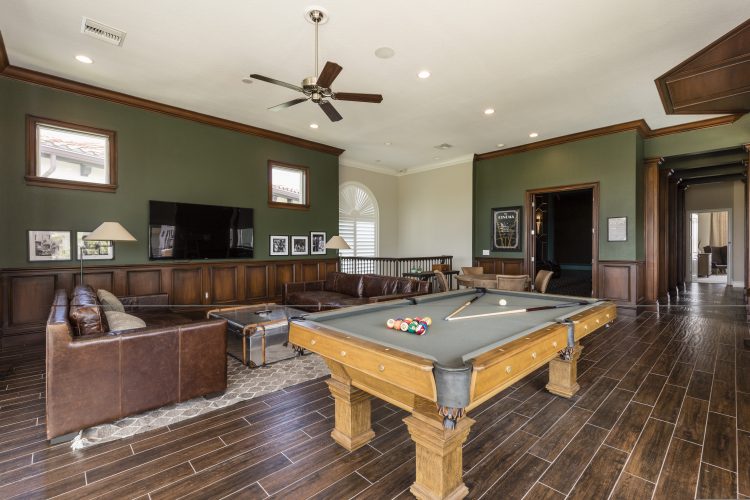 At this point, our private dining service arrives in the form of Chef Aneglo Bersani. When you just want to relax, it's a real treat to have your own private chef come and take care of dinner – especially one that creates such a relaxed, friendly atmosphere. We tuck into some delicious surf and turf in the form of a mouth-wateringly tender New York strip steak, and deliciously delicate red snapper, and finish up with a gorgeous key lime pie.
With everyone's appetites well sated, it's time to explore another of the villa's impressive features – the cinema. This isn't just some diet cinema substitute either, if anything this is better than the real thing. You get a huge, impossibly comfortable leather armchair that has buttons to electrically recline. It seats 18, and the mammoth screen is seemingly hooked up to every streaming service imaginable – as well as an Xbox if you fancy some big screen gaming.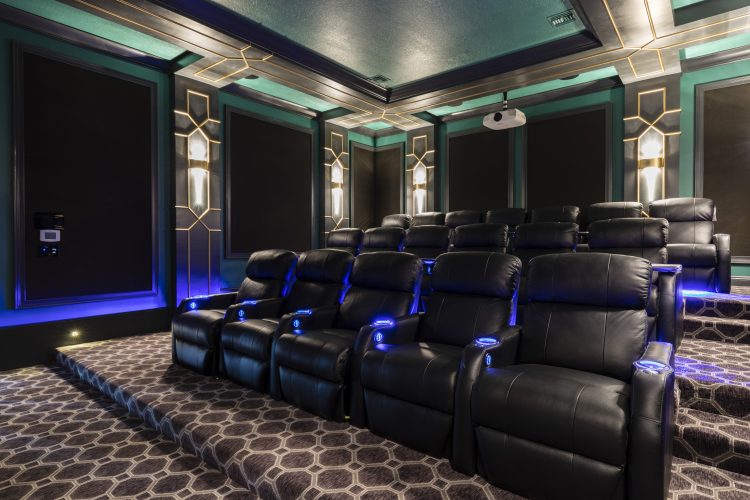 Time now to retreat to one of the lavishly appointed bedrooms. It shouldn't be difficult to get a good night's sleep here at Reunion Resort 1600 – there are nine incredibly comfortable king-size beds, two queen-size beds and four doubles, plus, the surrounding area is rather quiet and peaceful. For the kids, there's a rather magical themed bedroom that's hidden behind a bookcase – it feels rather like stepping into a Harry Potter book.
Given the villa's astounding opulence, you would be forgiven for not wanting to leave at all.
Day 2
This morning, we are heading slightly north to the city of Winter Park. The first order of business is a stop for brunch at The Glass Knife. Walk through the front door and your eyes are immediately drawn to the stunning collection of cakes, pastries and desserts. Intricate chocolate shapes, shimmering icing and edible gold leaf means these culinary works of art look almost too good to eat.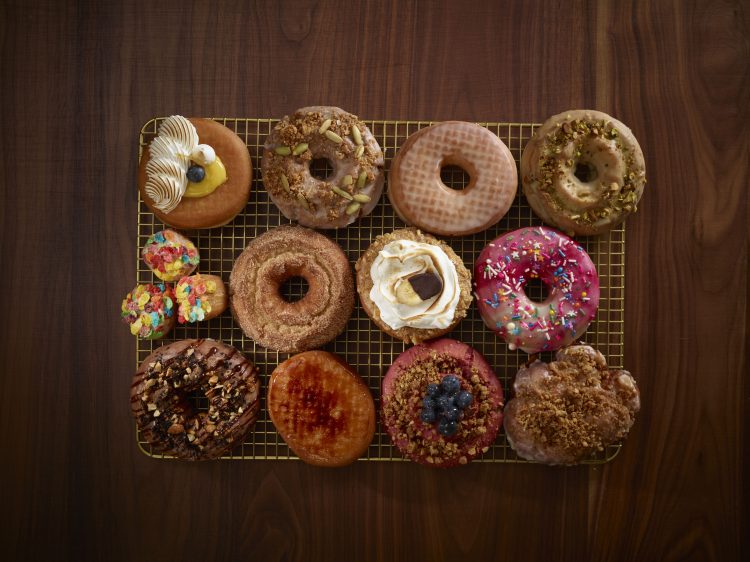 We start with The Glass Knife's signature donut selection, including a creme brulee, pumpkin cake and signature sprinkle. We follow up the sweet with some savoury – a particular highlight was the cheddar biscuit sandwich with its bacon jam, applewood-smoked bacon, arugula and aged cheddar cheese, but there are healthier options if that's your wont.
With our stomachs full, it's time for Winter Park's scenic boat tour. We hop aboard and take a seat as the boat sets out across the beautifully peaceful Lake Osceola. We cruise through three of the seven lakes taking little detours through narrow canals lined with towering cypress trees draped with Spanish moss. It's all rather beautiful. You also get great views of some truly exquisite private homes, each with their own interesting stories that our guide is only too happy to share.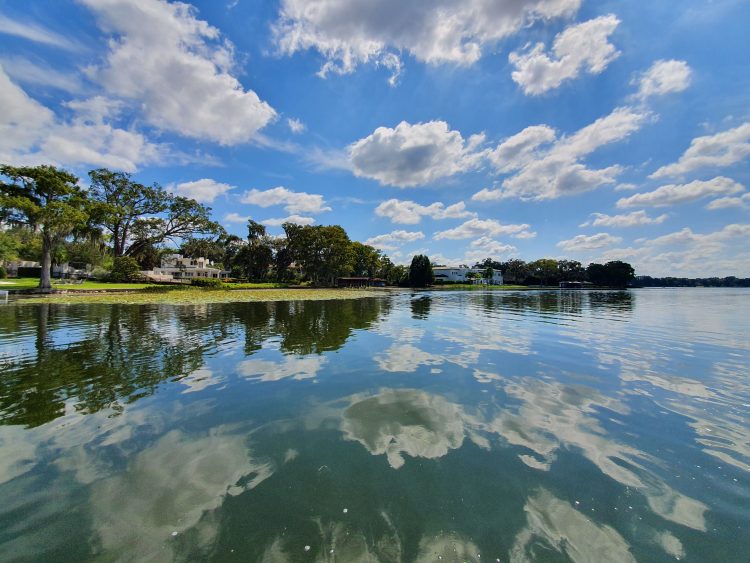 Time now for some rest and relaxation at Four Seasons Resort Orlando. This luxury resort is actually nestled within the grounds of Disney World, and boasts a golf course, five-acre water park, and a world-class spa. Today it's the 13,000 sq-foot spa we're interested in. Inside you'll find the usual hot tub, sauna, steam room, etc. A particularly nice touch is the absolutely enormous collection of skin care and grooming products in the changing rooms – there are even recommended routines so you know the best order in which to use them.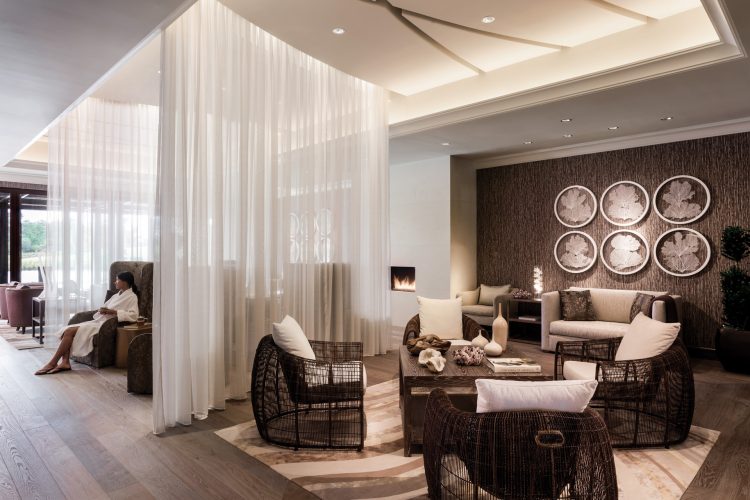 Today, we're sampling the sticks and stones massage, in which the therapist uses sculpted basalt stones and birchwood massage sticks to target problem areas. As you might expect, it's incredibly relaxing – you can almost feel the hot stones melting the tension away,
After struggling to drag ourselves away, we head back to the villa for a barbecue – there's a proper dedicated outdoor kitchen and dining area. Chef Angelo is back and he's spoiling us with some sensational pulled chicken and ribs.
Day 3
Silencing your alarm at 4:30am is probably a holiday rarity for most. Still, it's with good reason. This morning, we're out before dawn because we have a hot air balloon ride with Orlando Balloon Rides waiting for us, and, hopefully, a sunrise.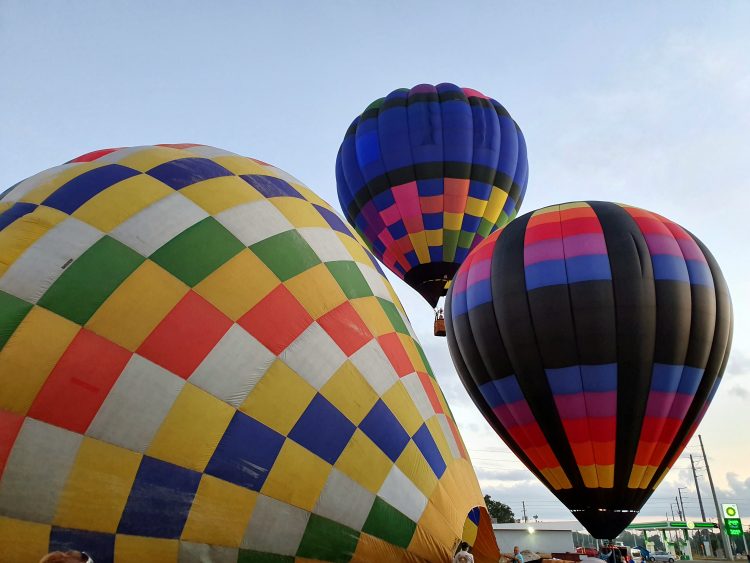 A short minibus ride later, we're watching a trio attempt to blow hot air into gigantic lifeless balloon. It's unusual seeing a hot air balloon being inflated. Essentially, the balloon is laid out on the ground – it really is massive – and there are a couple of mighty fans blowing air into the balloon as two people hold it open. Occasionally, someone gives the burners a blast to add some much needed heat.
Before long, the balloon begins to rise and hauls the large 16-person basket upright, before we hurriedly climb in. The pilot keeps the burner going – it's rather loud and warm – until the basket eases away from the ground.
As the sun begins to make an appearance, the reds and oranges creep over the horizon, bathing the scenery in a warm glow. It's beautiful. From up here, you can really appreciate Orlando's impressive scenery.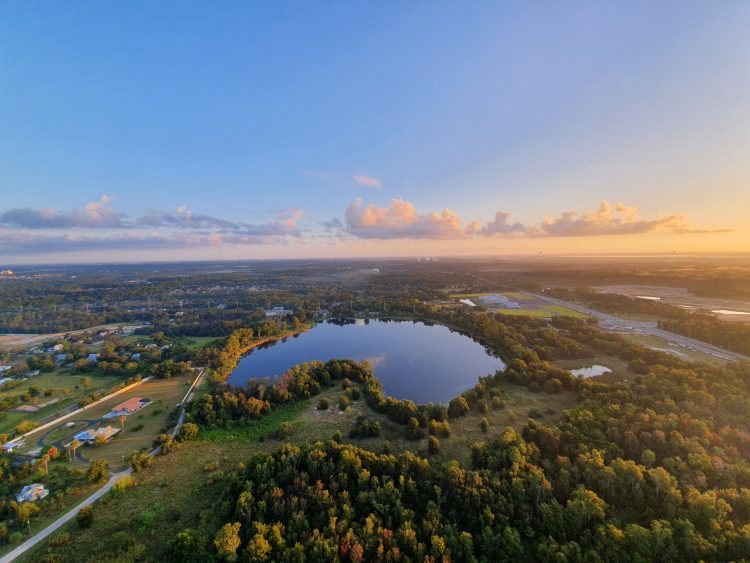 It's an unusual sensation, you just float away steadily. It's an incredibly smooth movement, and once you've climbed high enough, the pilot gives the burners a rest – suddenly, all is still. It's incredibly peaceful.
The landing is not quite as calm and peaceful as the rest of the journey, but it is good fun.
Day 4
There may be more to Orlando than Disney, but it'd be rude not to visit – when in Rome and such. As you drive into the Walt Disney World resort, you begin to get an idea of absurd scale of this behemoth. The resort is nearly 40 sq miles, that's about the size of San Francisco and twice the size of Manhattan. Staggering.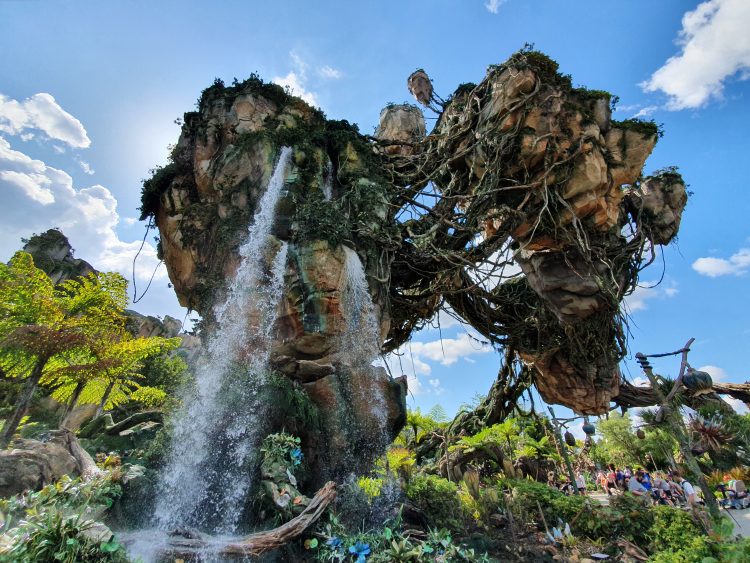 Today, we are testing the VIP Tour experience. Essentially, you have a VIP tour guide who accompanies you around the park, which offers some rather fantastic benefits – the most impressive being that you get to jump to the front of the queues. When you can be queueing for two hours for the most popular rides such as Avatar's Flight of Passage, that's a real boon. Speaking of which, the Flight of Passage is definitely worth the wait – not a traditional coaster, more of an immersive virtual reality experience, but you really feel like you're flying through the stunning land of Pandora.
The next benefit is that you can skip between parks with ease. Say you want to switch from Magic Kingdom to a specific ride in the new Star Wars: Galaxy's Edge park, your VIP tour guide will sneak you out of a back exit where there will be a private minibus waiting for you. Then, instead of taking you to the main entrance of the park, they'll let you in through a back-door route that brings you out right next to the ride you're interested in.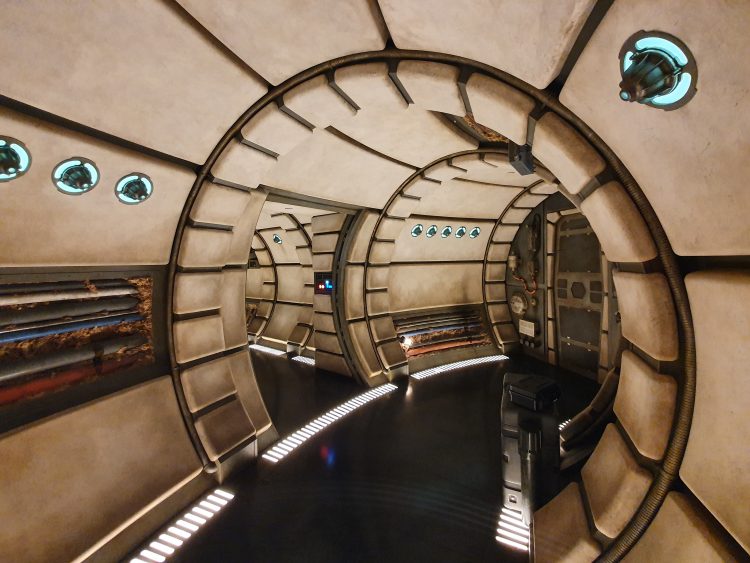 Star Wars: Galaxy's Edge is the newest addition to the resort, so it's the one we're most interested in today. If you're a Star Wars fan – and even if you aren't – this new piece of the park is impressive. They've really captured the look and feel of the Star Wars universe. As you walk through the port on planet Batuu you'll notice droids, unusual creatures and all sorts of other Star Wars hallmarks – even the drink bottles are shaped like Thermal Detonators. The attention to detail is fantastic.
Rides include the new Millennium Falcon: Smuggler's Run, in which a team of six of you pilot the famous ship while battling through space. There are two pilots, two gunners and two engineers, and you each have different jobs to keep the ship in one piece. It's mighty good fun – if a little difficult.
Day 5
Florida is rather beautiful, we saw as much during our balloon ride. But today, we're getting a little closer to that beauty with a trip to Rock Springs for some clear-bottomed kayaking.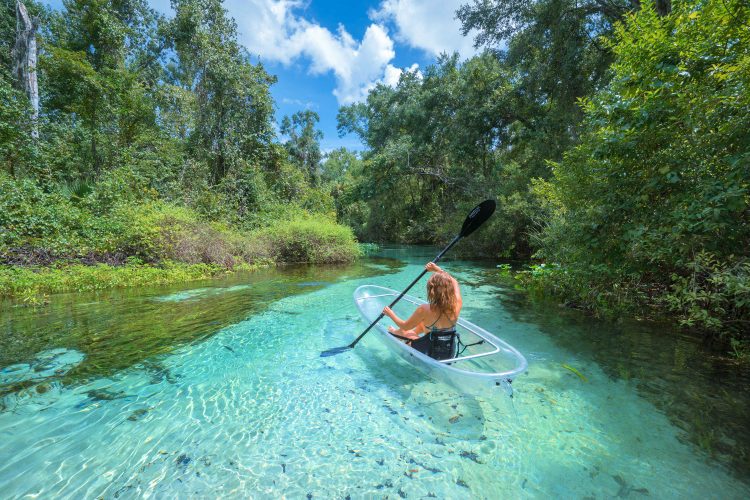 Clear-bottomed kayaking is pretty self-explanatory. You hop – not so gracefully – into your tandem kayak, and because the kayak is clear, you can see everything below the water.
We set off, following our friendly guide Austin Stoner. The first half of the journey involves paddling upstream. It's not too difficult, but you do feel like you're getting a bit of a workout, and communication with your partner is vital. It gets really difficult if you aren't quite in sync. But it doesn't take too long to get a good rhythm going.
As we journey up the stream, you notice the water really is crystal clear – and you begin to see fish and even turtles below the kayak. Austin was great at pointing out bits of wildlife that can be easily missed when you're focusing on paddling. For the most part, the spring is between two and four feet deep, which means occasionally you can pull over and have a paddle in the cool, clear water and admire the gorgeous surrounding greenery.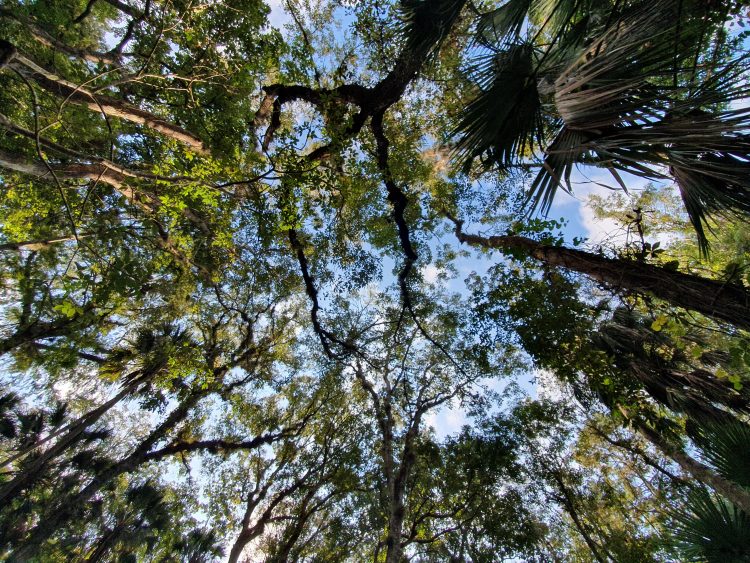 Once you get to the top of the spring, there's a stunning area to have a paddle and admire nature in all its glory. Again, you'll see all sorts of interesting birds, fish, spiders that can walk on water and there's even a good chance you'll spot an alligator – no such luck for us though.
The bonus of working your way to the top of the spring is the relaxing drift down. The current propels you on your way back, meaning you only really need to steer, making it easier to admire your surroundings. It is a great idea to bring a waterproof backpack to keep all your valuables safe. It's a truly great experience made better by Get up and go kayaking's (getupandgokayaking.com) ability to make you feel relaxed.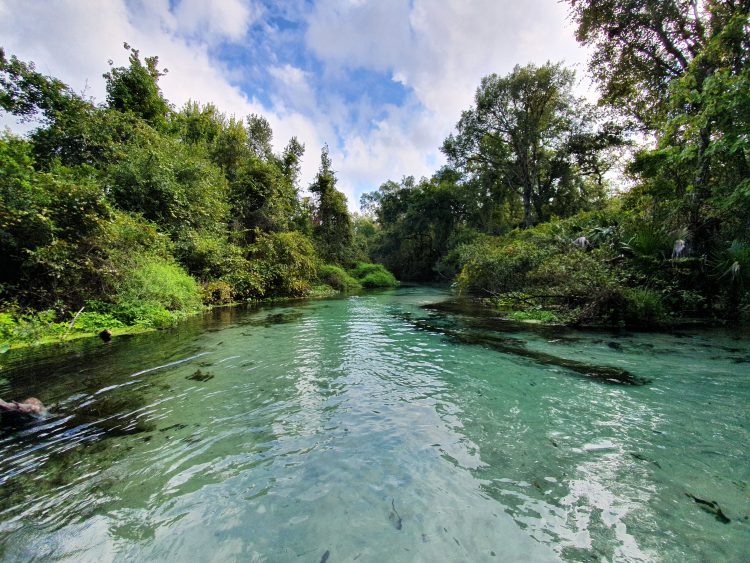 To plan your visit to Florida, head to visitorlando.com