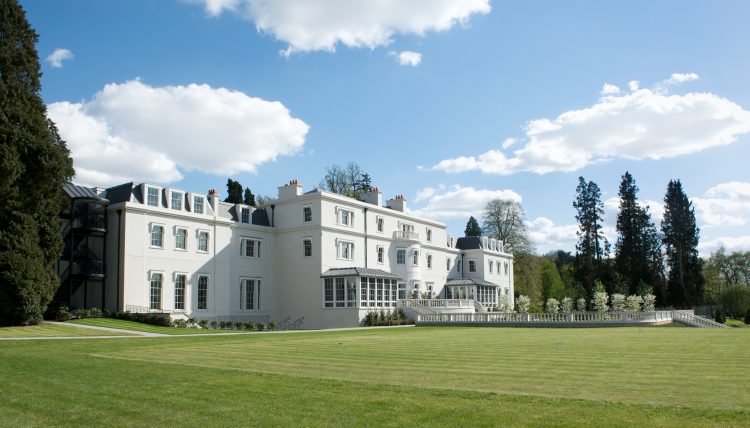 Coworth Park is our favourite country retreat, whether it is in the height of Summer, where the wildflowers are dancing on the sun-soaked 240 acres of meadow or in mid-Winter when the country manor house is dusted with powdery snow like the top of a mince pie.
However, there is no more magical time to visit Coworth Park than at Christmas. The glorious house, which dates back to 1776 and its perfectly manicured grounds are a hub of enchanted festive activities.
There is nowhere more picture-perfect to spend the holidays.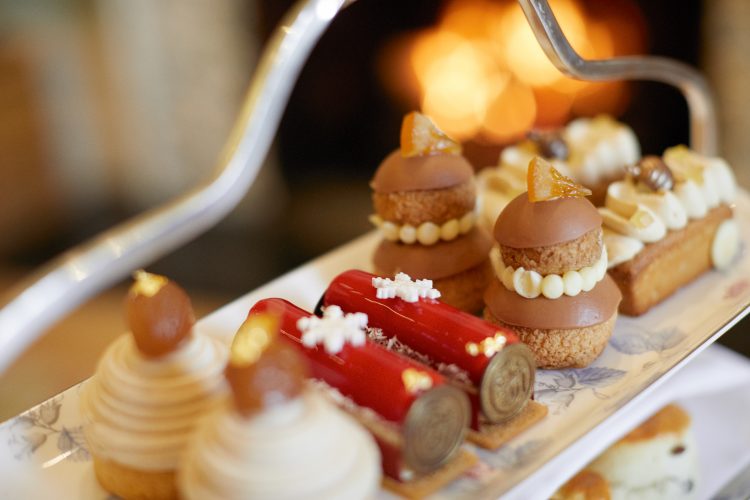 Less than an hours drive from London, getting to Coworth Park could not be easier. For a truly relaxing journey, be whisked away by Berkeley Executive Travel, a stellar private taxi company that offer the height of opulence with affordable prices.
It is the brainchild of Robert Andrew and chart-topping musician John Newman. They have a fleet of Range Rover Long Wheel-Base vehicles in classic racing green which boast every luxury you could think of, from a fully stocked bespoke minibar filled with treats to a 13″ touch screen monitor complete with Playstation to keep you entertained. Berkeley offer luxury beyond your wildest dreams, this is the pinnacle of transport.
Alternatively you can take to the skies via helicopter, where it takes less than 10 minutes to arrive at Coworth Park from Battersea Heliport. Rise up in a sleek black CastleAir helicopter over the Thames, waving to London's most iconic landmarks as you go on one of the most scenic journeys of a lifetime.
Land on the luscious grounds of Coworth Park, greeted by friendly staff with mince pies and warm mulled wine on silver platters. Then allow yourself to be whisked to the main house in a speedy golf buggy.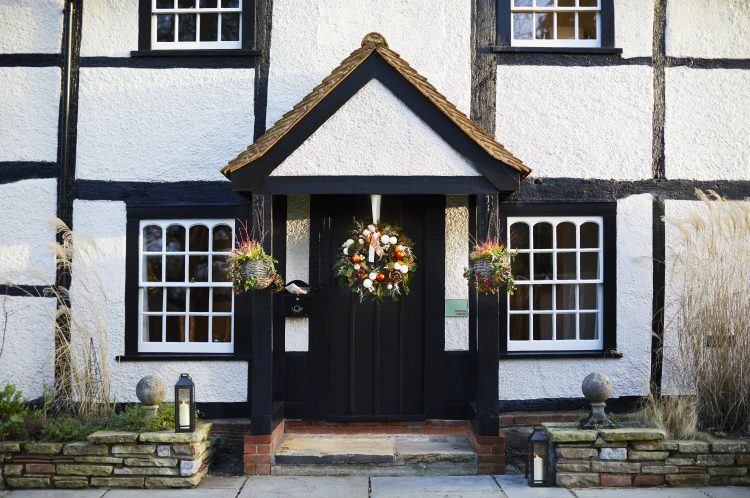 The main house is decorated in rich caramels, glossy bronze and elegant creams. There are a number of elegant Christmas trees and roaring fireplaces, perfect for basking in the warmth with a flute of champagne in hand.
There are 30 sumptuous bedrooms in the main house and a further 40 rooms scattered across the estate in various cottages and stables. Highlights include, luxurious four-poster beds with posts shaped like an intricate winding branches, an ode to the sweeping countryside that envelopes you. There are also the iconic roll-top bathtubs, complete with copies of Dan Kieran and Tom Hodgkinson's The Book of Idle Pleasures.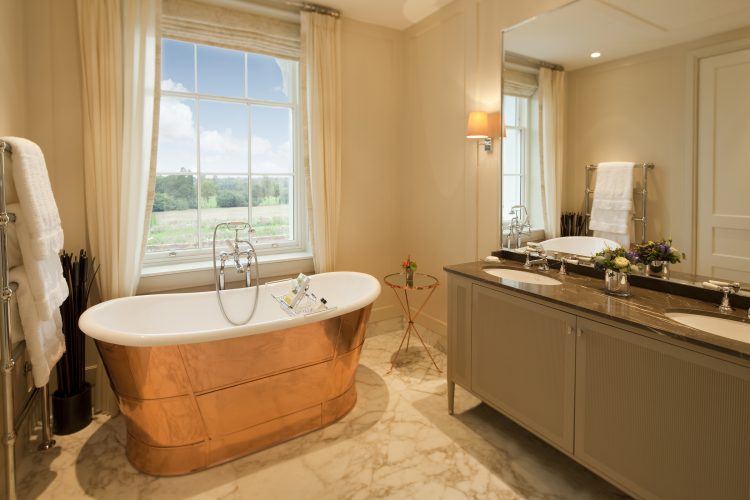 For those that require additional privacy away from the main house, the star of the estate is undoubtedly The Dower House. This opulent three-bedroom Grade II-listed cottage is a personal favourite of Prince Harry who spent the night there before his wedding to Meghan Markle.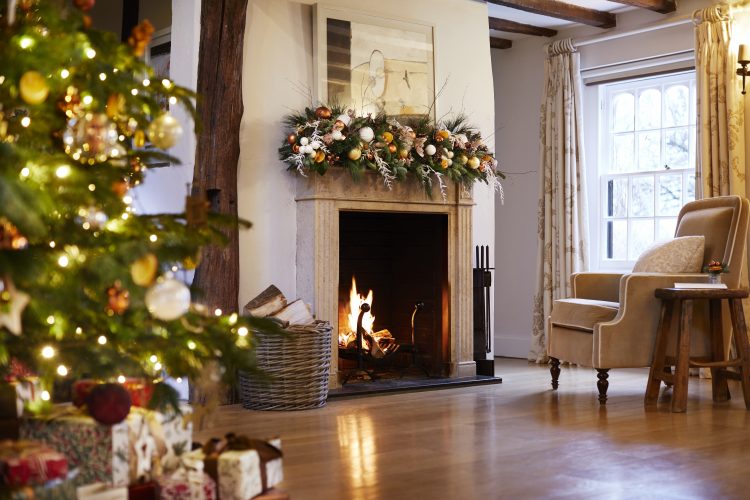 Coworth Park may be known around the world for its undeniable luxury and world-class polo but for me, it is the food that is at its heart. Culinary God and Michelin-starred chef Adam Smith is in charge of the food at Coworth Park, at the main restaurant and at the more casual eatery The Barn. In the past he has served me the best meal of my life, so I couldn't sing his praises enough.
Coworth Park is a celebration of glorious British comfort food, using locally-sourced ingredients. Adam takes great inspiration from the flavours and colours of the great English countryside. Christmas is the ideal time to visit as the menus have all had a festive twist, including a spectacular Christmas dinner menu and an unforgettable Christmas afternoon tea.
If you see Adam around the estate try and say hello as he is incredibly friendly, charismatic and hilarious, always with a good anecdote or joke to tell.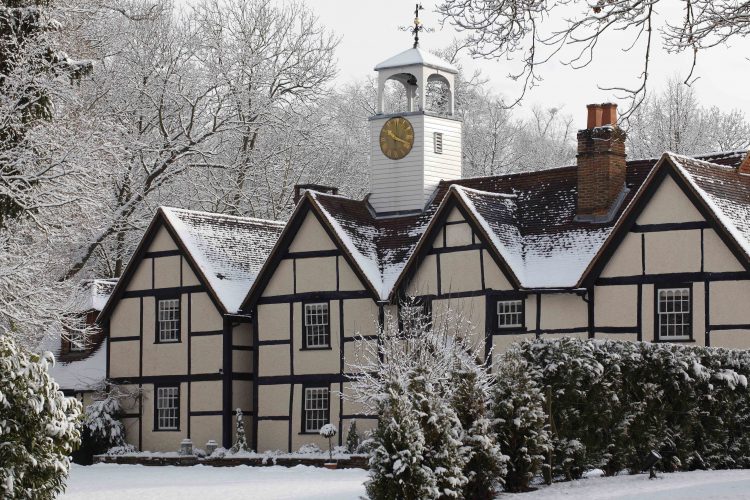 The spa at Coworth Park is in a sleek contemporary building, set into the side of a hill, just moments from the main house. It is crowned with a roof of thyme and lavender and boasts a glass facade.
There is a vast pool with underwater music, steam rooms, mood showers and a gym. There are also eight treatment rooms that offer a variety of incredible treatments. Keep an eye out for the incredible Ishga skincare products that are stocked at the spa, a collection of organic seaweed skincare.
Lose a morning or an afternoon pool-side, flicking through the stack of glossy magazines and a fresh lemon water in hand.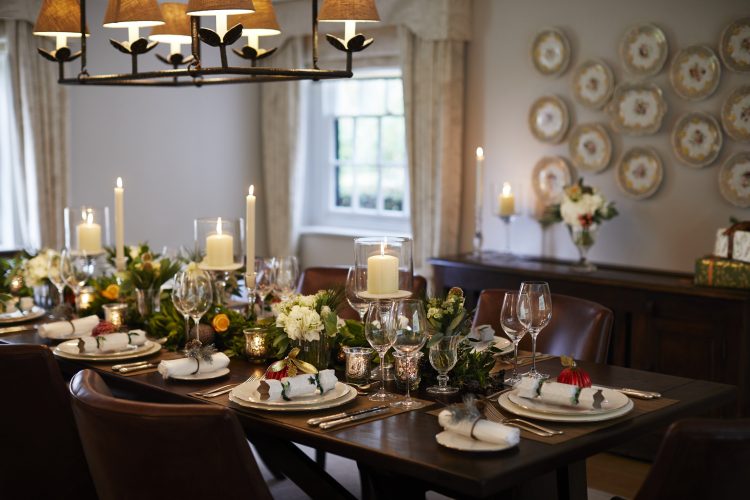 There is no shortage of activities to enjoy at Coworth Park, from Christmas Card making for children to There is fun for all the family with Christmas films in the Cinema Room and board games in the Garden Room.
It is the only hotel in Britain to have its own polo club and fields and there is also an equestrian centre with stables for 30 horses. Make sure to stop by and visit these majestic beauties whilst you roam the stunning grounds.
Further afield there are many festive activities to keep you entertained, just a short trip from Coworth. Just 15-minutes drive away is Lapland UK, one of the most enchanting festive events in the country, where little guests are invited to North Pole-inspired fun, such as meeting reindeer and helping Santa create toys in his workshop.
Nothing can quite compare to nearby Windsor Castle, which is just 18-minutes drive away. Christmas has been celebrated there in style since the 12th century. Keep an eye out for the famous Carols on the Hill concert and take in the sheer beauty of this iconic building.
There is nowhere more magical to spend Christmas than at Coworth Park, we even hear that Santa will be stopping by to pay a visit on Christmas Day.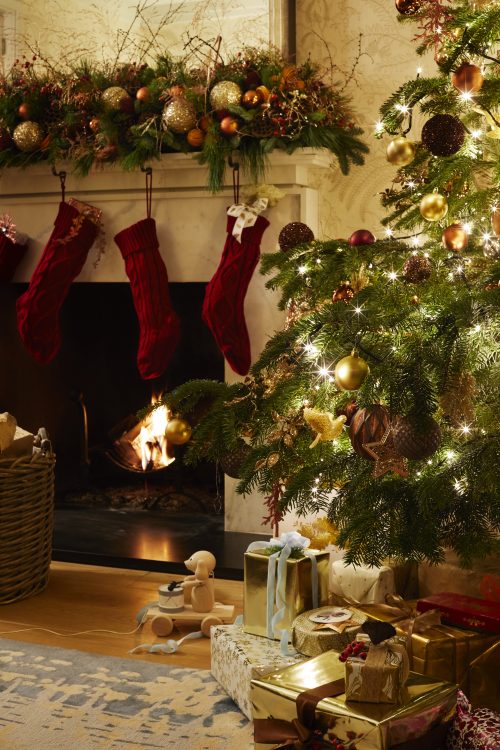 Coworth Park
Blacknest Rd, Sunningdale, Ascot SL5 7SE
01344 876600