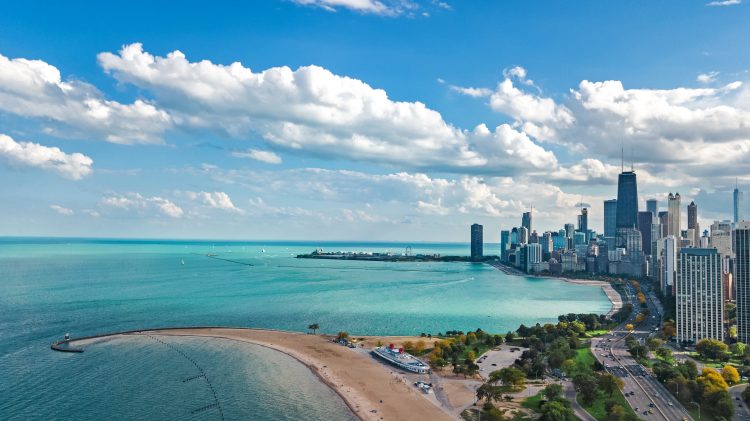 Ever fancied following in the footsteps of Ferris Bueller and exploring the streets of Chicago? With its impressive architecture, exciting nightlife and fantastic food spots, travellers can't fail to be blown away by the Windy City.
From its vast green parks to its soaring skyscrapers, Chicago offers something for everyone. In fact, the city has just been identified by ABTA's Travel Trends Report 2020 that it's a destination to watch in 2020, so there has never been a better time to visit. Whether it's a flying visit to Illinois or you are in town for a layover, here's how you can spend 24 hours or more in what is one of the coolest cities in the US.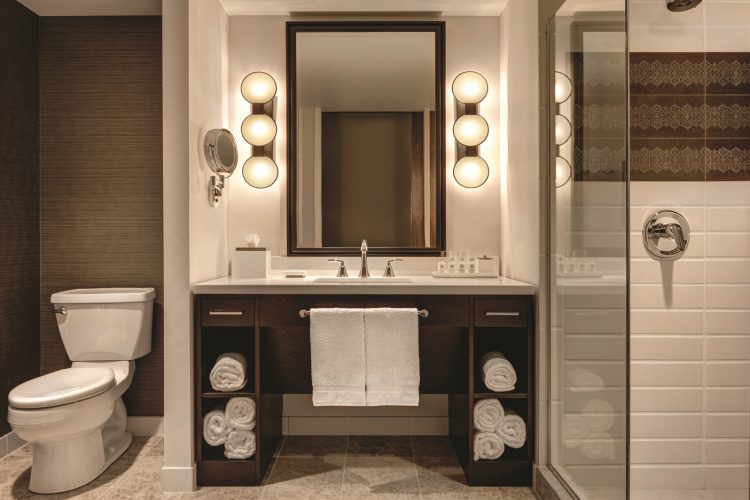 Where to stay

We love the Loews Chicago – a luxurious hotel in downtown situated steps from the renowned Navy Pier. It offers spectacular city skyline and views of Lake Michigan and has a sleek and chic interior. The rooms are large and have a light and airy feel, there is a huge rooftop which has a pool, a bar, a yoga terrace and some beautiful green spaces.
Urban-slick with inviting public areas which includes the delightful lobby area which is the ideal place to grab a drink and relax, the Loews is a design aficionados dream. We love that they use local touches such as renowned architect Louis Sullivan's ornamental metalwork and examples of Carl Sandburg's poem 'Chicago' inscribed on the walls. Other lovely design touches to look out for include a wood-constructed skyline that depicts Chicago's history which includes the Great Chicago Fire and references to the city's railroad history.
If you want to eat in the comfort of the hotel, the ETA restaurant + Bar offers rustic American fare and a great selection of cocktails – we love the express train and we think you will love it too. For a quick bite or a quick caffeine fix,  head to The Lobby Lounge where you can enjoy a delectable light bite.
If you are travelling with little ones, the Loews Chicago is completely family friendly and has cots, rollaway beds and more. They also offer lovely little extras such as toys, activity books and iPads with children-friendly games too. The hotel offer a great little deal which includes the Chicago Discovery Family Package which is designed to keep children entertained which includes a Discovery kit with a scavenger hunt booklet, journal and back pack.
loewshotels.com/chicago-downtown
455 N Park Dr, Chicago, IL 60611, United States
Where to eat

The 3 Arts Club Cafe delivers a quality scene along with quality food. This restaurant which is housed inside Restoration Hardware's Gold Coast store. Standout dishes include truffled grilled cheese, smoked malmon with charred sourdough and the lobster roll.
Lula Café is also a great choice for brunch – they utilise local produce and change as often as on a daily basis.
Love a good steak? David Burke's Primehouse ticks all the right boxes and more! Why not pair it with one of their speciality cocktails?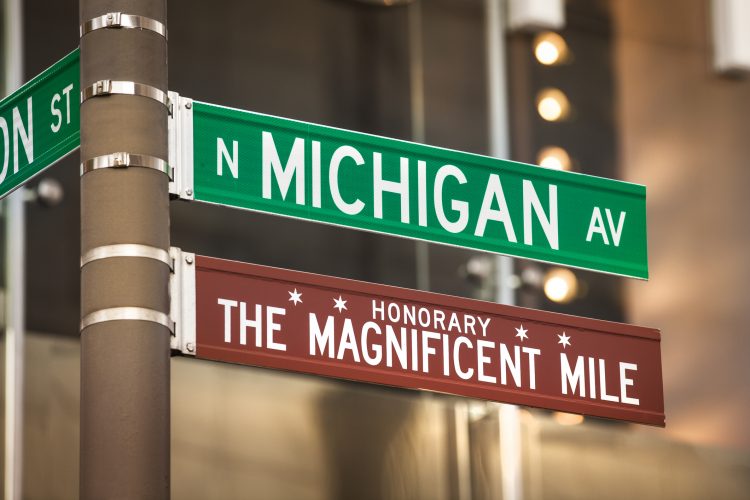 For dinner, head over to City Mouse in the stellar Ace Hotel in the West Loop neighbourhood. Their menu is inspired by the seasons and are influenced by the flavours and evolutions of the mighty Midwest. The restaurant is open all day but at night, there is a lovely and relaxed vibe where guests can enjoy a glass of wine or a cocktail. Our favourites are the Blood Moon Rising and the Ramblin' Man which has great ingredients like cassis and meletti in it.

Choose three or four dishes from the dinner menu – the poached scallop with apple, lemon, tarragon is a triumph and the tagliatelle with gulf shrimp is also melt-in-your-mouth delicious.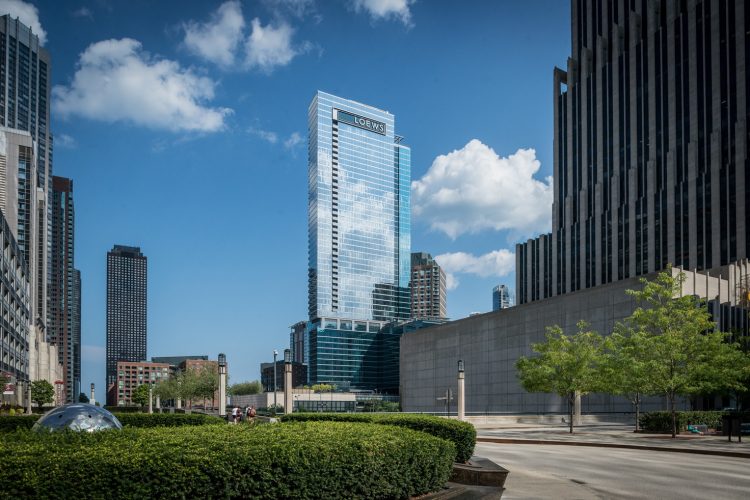 What to do in 24 hours

Even if you have just 24 hours to spend in the city, you can definitely fit lots in – who needs to sleep anyway?!
One of the best ways to explore the city is on foot (flats are an absolute must!) take a stroll down Michigan – a mile-long stretch of high-end shops that fuses easily in with the renowned Chicago architecture which includes the likes of the Tribune Tower, Wrigley Building and the Chicago Water Tower.

We would recommend that you invest in a Go Chicago pass which provides you with entry to between three and five top tourist attractions which includes the Museum of Science and Industry, the Art Institute of Chicago, the SkyDeck, the Navy Pier and the 360 Chicago. The last two attractions can get very busy which is reflected in the very long queuing times. Try and get there as early as possible to avoid the crowds.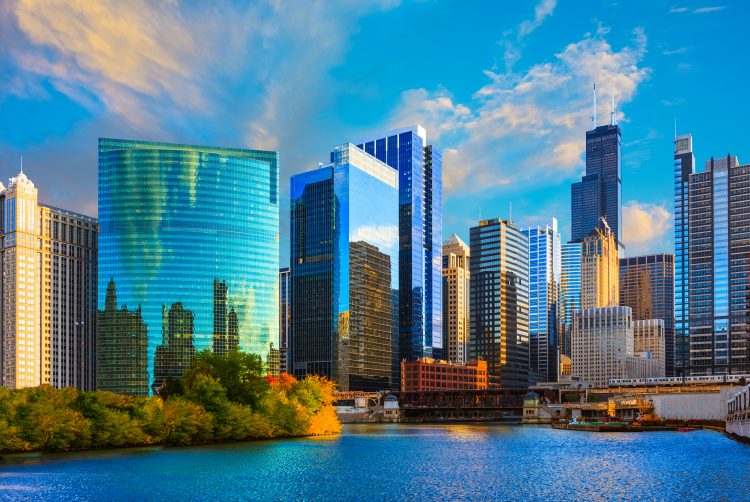 Our favourite attraction was the Art Institute of Chicago – entry to this beloved institution which is one of the finest in the US is normally $35 alone, but the cheapest option for a pass is just $74 for an adult which entitles you to entry to three of the attractions. Make sure that you have allow yourself plenty of time to wander around the various exhibitions. There are more than 300,000 artworks to view and there are plenty of interesting temporary exhibitions to take in too.

If you are looking to escape the city and are hankering after some green space, head down to the Millennium Park where you can peruse the public art, take a stroll through the beautiful Lurie Gardens and even channel your inner Torvill and Dean with some ice skating on the McCormick Tribune Ice Rink.
Can you really say that you have been to Chicago if you haven't been to see a ball game?! Wrigley Field has been the home of North Side baseball team the Chicago Cubs for more than 100 years. Grab a foam finger, a hot dog and try and learn the fundamentals of what is one of Chicago's most loved sports.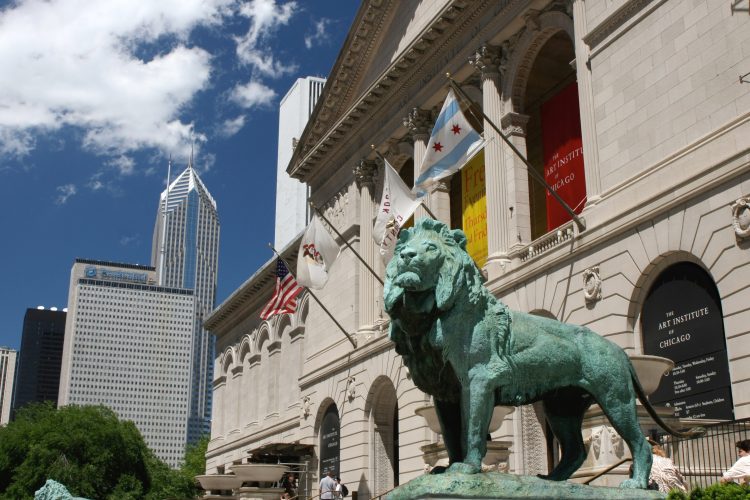 When you think of Chicago – gleaming skyscrapers certainly spring to mind, but did you know that the city has over 26 miles of shoreline? You can even swim, water ski, kayak to your hearts content or simply take a relaxing stroll along the shore.

One of the best times to visit Chicago is leading up to Christmas and New Year where you can take advantage of some great shopping deals at the likes of the Water Tower Place and more.
If you are looking for a cool city break that is a little bit different, a trip to Chicago won't disappoint. Those in the know are already booking their tickets, will you join them?!