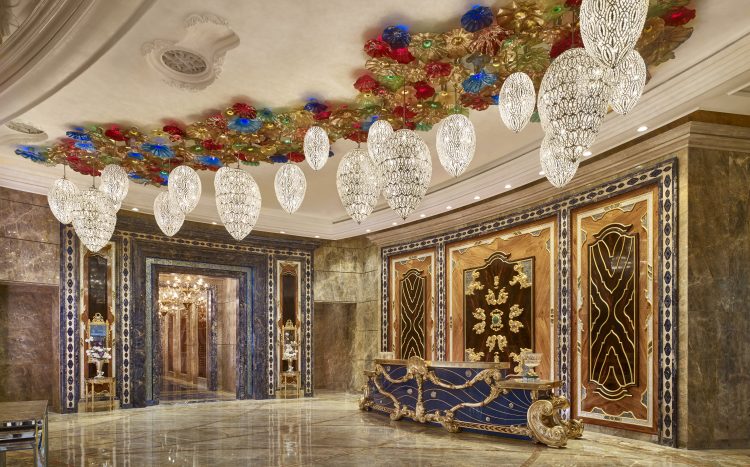 Ho Chi Minh City is Vietnam at its electrifying best. A dizzying metropolis of crazy traffic, trendy roof-top cocktail bars, bustling markets and endless possibilities, there is something new to discover around every corner. For me, as a first-time visitor to the Far East, it was everything I had hoped for in an Asian city, and then some.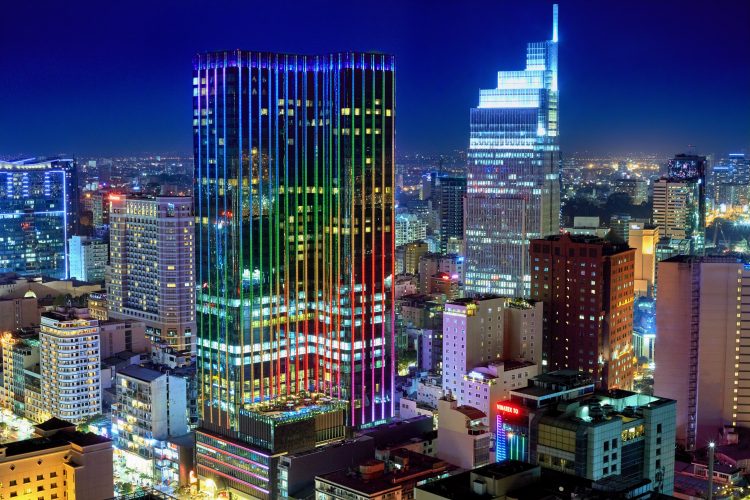 The luxurious Reverie Saigon is situated at the heart of the city's prestigious District 1. LED lights cover the facade to create a dramatic effect as the modern glass building, 39 floors high, becomes illuminated with changing colours at night-time, and there is even a helipad on the roof. 
Guests enter through an opulent marble lobby filled with impressive chandeliers and sculptures, then take an elevator to the main reception where an ornate emerald green clock with lavish gold detailing takes centre stage. A grand sweeping spiral staircase leads down to one of the dining rooms where a truly delicious breakfast is served.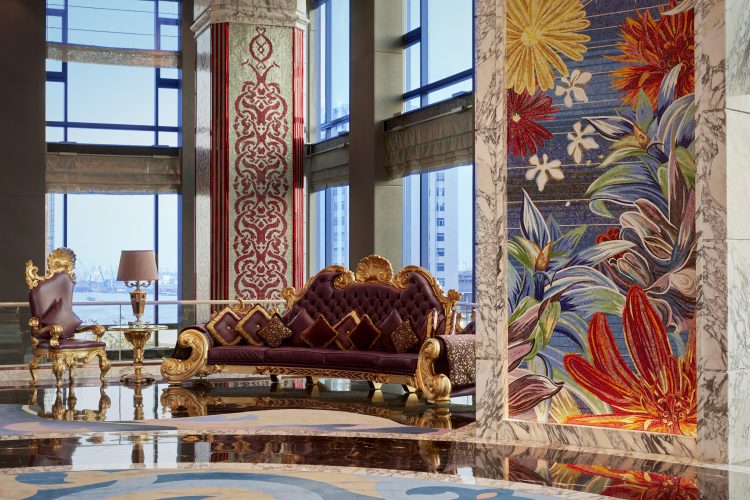 The hotel's interiors are an extravagant celebration of Italian craftsmanship; eclectic in style, with timeless furniture pieces by iconic brand Giorgetti featuring heavily throughout. The hotel's 286 rooms and residential-style suites are all luxuriously spacious and pay homage to this passion for exquisite Italian décor. The rooms are sleek and modern, with beautiful artisanal detailing such as mosaicked bathrooms.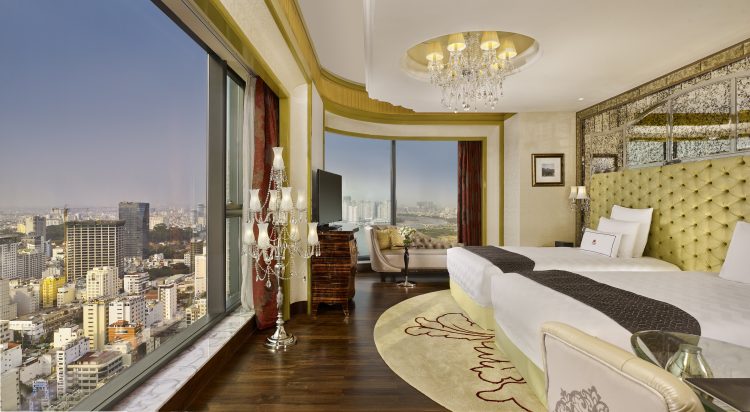 We stayed in an elegant suite on the 32nd floor, with a large marble bathroom and a deliciously comfortable king-size bed. Situated on the corner of the building, our room had floor-to-ceiling glass windows on two of the bedroom's four sides, and, flicking a switch to draw the motorised curtains, we were treated to the most spectacular panoramic views of the city and the Saigon River.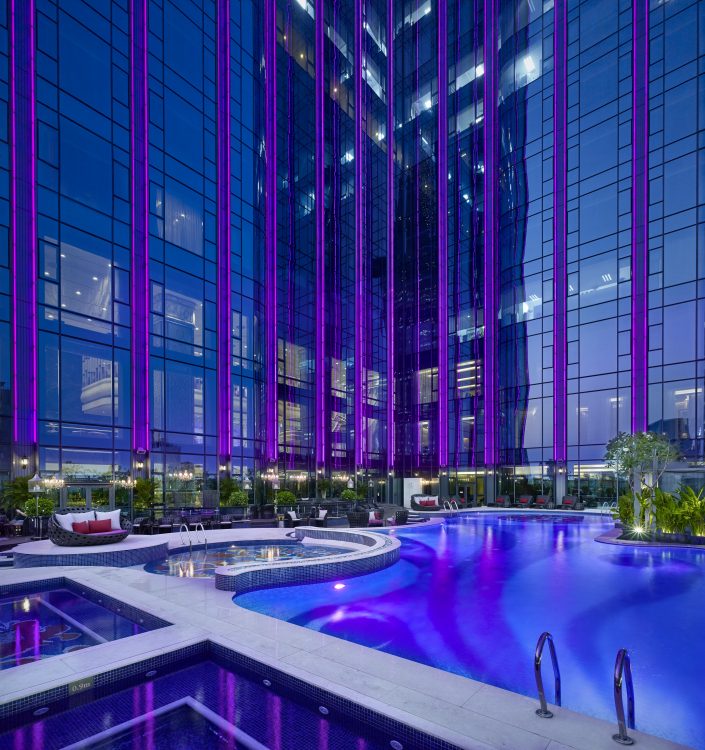 The Reverie Saigon boasts state-of-the-art facilities and amenities including a large outdoor pool and a 1,200 square metre spa and fitness centre set over two floors. The Five Elements massage at the spa is one of the best I've ever had. With a mix of hand cupping, kneading and chakra therapy with hot stones, this Tibetan body treatment will relieve tension, both physical and mental, to leave you feeling wonderfully relaxed.
A Dim Sum lunch at the hotel's elegant restaurant The Royal Pavilion is not to be missed. With melt-in-the-mouth barbecued pork puff buns and steamed red rice rolls wrapped with crispy bean curd and shrimp, this signature a la carte menu offers a culinary explosion of Chinese flavours. The first-class food and service make for a spectacular experience that is truly reflective of a stay at The Reverie Saigon. 
@thereveriesaigon