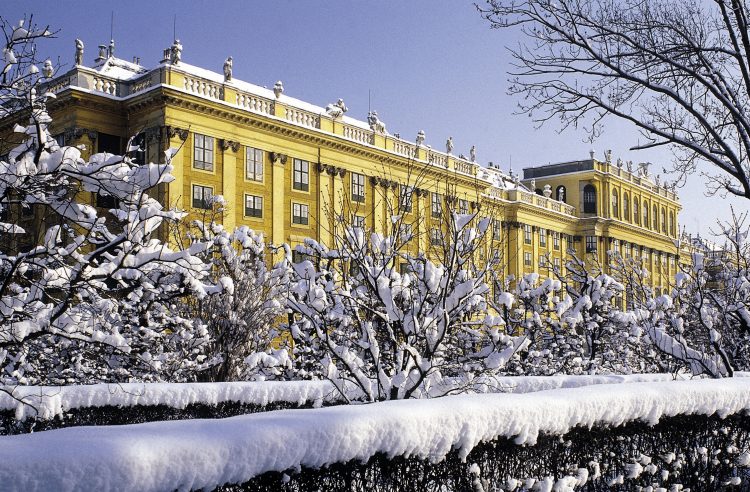 Vienna somehow manages to capture the essence of city life, without the stresses of actually being a city. Streets are pristine and seem to maintain a steady level of 'busy' throughout the day (something that most Londoners like myself take into consideration when visiting other vibrant cities). During the evening, there is a quaint and very humble bustle, just enough to feel like you are part of something special. People enjoy their evenings, but there is far less pomp and far more cultural elegance, that it becomes more than just another European city.
The only raucous that ever ensues is during an evening performance of La Bohème at the Vienna State Opera. Here a flurry of pristinely dressed guests schmooze their way around the lobby of the opera to check in their coat and sneak a glass of champagne before the performance begins.
In the hopes of seeing Vienna in its truly natural beauty, a visit during the Christmas period is almost essential, as the twinkling Christmas lights and the frequent snowfall make for a heightened experience of the city, satisfying all your festive senses.
In Vienna, luxury is part of the culture. Although the Austro-Hungarian monarchy ceased to exist in 1918, the focus on high quality standards and traditional values continue to travel throughout the Viennese lifestyle, from the architecture right through to the way people in Vienna live.
Initially I was surprised to find out that Vienna has been ranked the most liveable city in the world, as its initial presence is understated. But with many first impressions, it is easy to get to get things wrong, and so my assumptions were rivaled by my actual experience. Vienna is a city that needs to be visited; its museums wandered through and its art glared at for it to be truly valued for its high quality of life and rich history.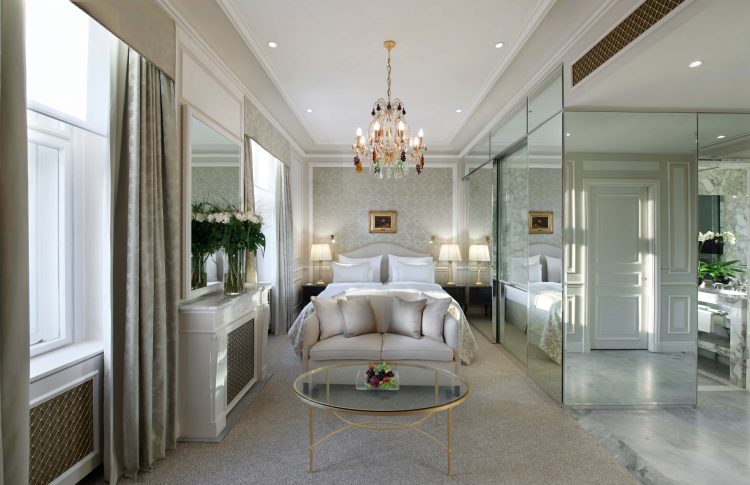 Day One:
12.30pm – Check in at Hotel Sacher in the heart of Vienna
This five-star hotel was established in 1876 by the Sacher family. Luxury hotels in Vienna compete to outrank Hotel Sacher for many reasons, but most famously for its indulgent Sacher-Torte cake. Using a secret recipe, the Sacher-Torte combines two layers of rich chocolate cake sandwiched together with apricot jam that is covered in chocolate icing and is served with whipped cream. It is a staple in Viennese culture that has lasted centuries. Expect a constant flow of tourists and locals looking to secure a table at Café Sacher Wien just for the original Sacher-Torte.
The hotel's most obvious homage to Anna Sacher is the display of pictures adorning the portrait gallery within the hotel, where guests can browse the photos of famous visitors including global celebrities, politicians, royals and aristocrats alike. The Duke and Duchess of Windsor, John F. Kennedy, Princess Grace and Queen Elizabeth II are among a few.
The establishment itself runs like clockwork, with hidden chambers and corridors that staff slip through to create a seamless service that leaves you feeling as though you are witnessing the same longstanding nobility and grandeur its former guests would have experienced.
Each room is spacious with its period high ceilings and J.& L. Lobmeyr chandeliers. The deluxe rooms also include a king size bed, a seating area, writing desk, large closet space and mini bar. In addition, you will be treated to fresh fruit, handmade chocolates and a prettily boxed individual serving of the Original Sacher-Torte, which you can enjoy upon arrival. Relax and unwind whilst watching tv in the large bath tub and rest your head on fine linen and lush pillows.
3 – 5:30pm – Tour Christmas Markets
It is immediate that Vienna is easy to navigate with most of the main tourist hotspots being a conveniently walkable distance of each other. For those of you who enjoy getting seriously festive should experience the Advent and Christmas markets which are spread across the city seamlessly so you are never more than a minutes walk from a Glühwein stall. The Christmas village front of the Belvedere Palace have a distinctly Imperial feel, as does the Christmas Village on Maria-Theresien-Platz which begin to open during mid-November.
There are a wide selection of stalls available offering drinking chocolate, spiced teas, alcoholic and non-alcoholic Glühwein, meat and cheese platters and quirky flavoured pretzels. Visitors can also treat themselves traditional Christmas tree decorations, nativity scene sets, glass decorations, ceramics, hampers, toys and puzzles.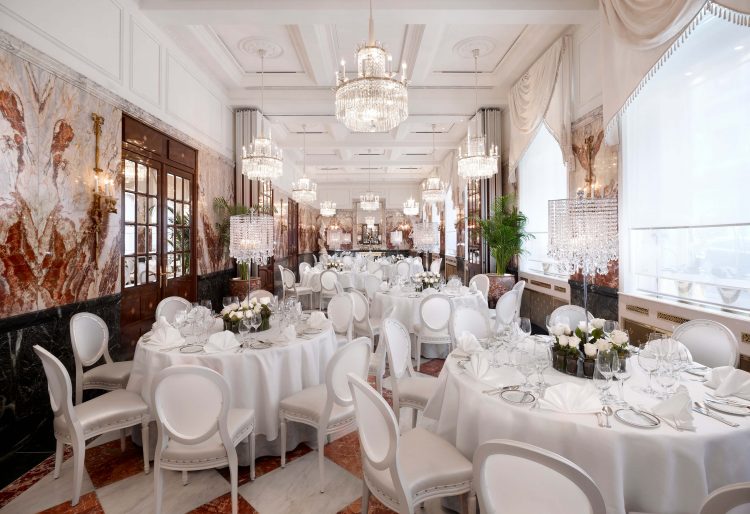 7pm – Dinner at Tian
Dine at Vienna's Michelin star vegetarian restaurant Tian. The head chef Paul Ivić, who is not vegetarian himself, has cooked his way to three toques and a Michelin star with his creative meat-free dishes.
In a class of its own, Tian's culinary delights experiment with textures, techniques and flavours. The courses are presented in small bitesize servings. Experimental favourites include the celery terrine on a celery cracker accompanied by a celery pressed juice and an earthy salsify dish served with rice and walnut. Dessert was presented on an edible tree with rich chocolate truffles and soft jelly sweets.
With a focus on sustainable and seasonal dining, Tian uses organic ingredients that are predominantly supplied by regional partners, that understand and adhere to their high standards of quality concerning fresh food.
Day Two:
10am – Visit Vienna's thriving art scene
The Museumsquartier is a space for living, creating and soaking up the artistic ambience. Every street feels like a past dream of its imperial days, with quaint antique shops and coffeehouses dotted around the districts.
60 cultural institutions, festivals and initiatives make Vienna one of the largest cultural complexes in the world. So for those looking to broaden your knowledge of the region should experience the cities illustrious history from over 100 culture-rich museums.
Visit the Bruegel exhibition at the Kunsthistorisches Museum where you will be able to get close to the largest Bruegel collection in the world. From his apocalyptic depictions of hell to his dramatic landscape paintings illustrating the changing seasons, this once in a lifetime exhibition showcases 87 pieces, allowing you to enjoy one of the most varied collections of the 16th century painter.
For those who take far more interest in inanimate objects, this artistic and cultural metropolis also homes the Wes Anderson and Juman Malouf exhibition, which presents over 400 unusual objects where spectators can try to uncover the hidden themes behind their arrangement. The Kunsthistorisches museum opened the space to the two creatives back in November 2018 to display archived and often never-before-seen items that were once hidden in storage. The exhibition is open until 28 April 2019.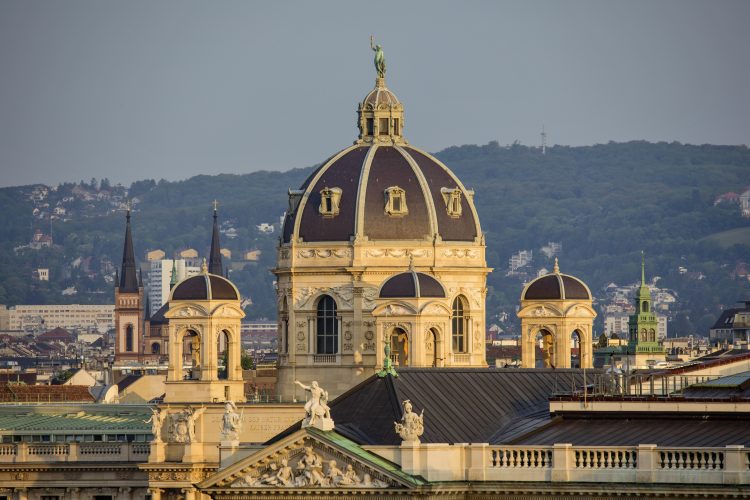 1pm – Have lunch in a traditional Viennese coffee house
Institutions in their own right, the Viennese coffee house is a cosy retreat for creatives and intellectuals to unwind. Expect to see people reading broadsheet newspapers and classic works of fiction in the side booths. A climate of cosmopolitanism, Cafe Sperl is a world away from the frantic franchised coffee shops seen in most major cities.
Founded in 1880, Cafe Sperl will whisk you away to a true depiction of Viennese culture. Opt for a Viennese iced coffee and the pear, prosciutto and brie toast. For something sweeter a slice of plum cake or fluffy lemon meringue pie should not go amiss whilst you philosophise and mull through newspapers at your leisure.
4pm – Enjoy Time To Chocolate spa treatment at Sacher Hotel
At the Hotel Sacher you are spoilt for choice with rooms to seek solace, however the rooftop spa is one of the most tranquil areas of the hotel. The hotel's much loved "Time to Chocolate" spa treatments are an indulgent reward after a day spent wandering around the city. Therapists at the spa promise 'a wonderful pampering experience for body and soul by combining the most precious ingredients from the cacao bean into three unique Signature Body Treatments.'
7pm – Dine at Zum Schwarzen Kameel
If walls could talk, this 17th century restaurant would tell a whole manner of stories. Steeped in Viennese history this 400 year old restaurant focuses on serving excellent quality, traditional dishes. It would be almost rude not to try their Wiener Schnitzel.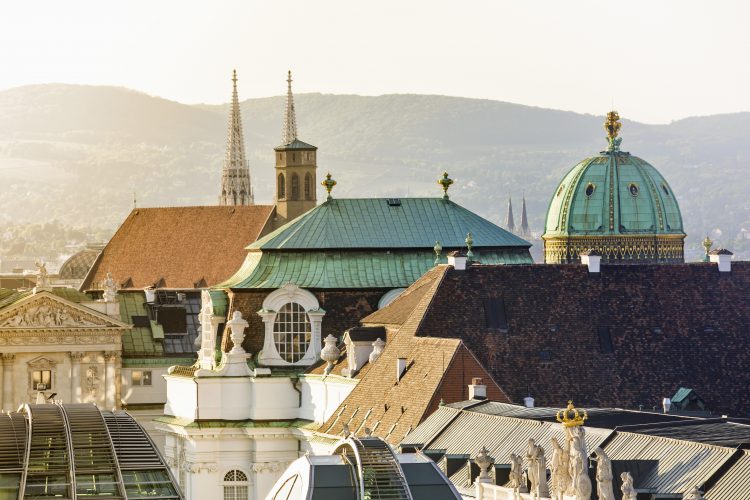 Day Three:
9am – Breakfast in the hotel
Hotel Sacher offers a buffet style breakfast in three of its most lavish rooms, The Marble Room, The Salon Mayerling and The Grüne Bar. Guests are able to read their morning newspaper and enjoy an array of pastries, breads, cereal, yoghurts, meat, cheese and fish. You can also choose dishes from the main menu that allow you to have eggs to order, a cooked breakfast or their famous apricot pancakes which were a personal favourite choice. Pressed juices and smoothies are also made to order at the juice bar and there is a wide choice of coffees and teas.
10am – Luxury Shopping around the city
Shop for luxury goods at some of the most elegant Viennese brands. Vienna has a unique approach to high end shopping, with its flagship stores of international luxury brands. Whether your shopping for diamonds and rare emeralds at internationally acclaimed A.E. Kochert or sourcing a new set of silverware at Jarosinski & Vaugoin, there is something for everyone.
Vienna's luxury shopping districts are brimming with antique stores and contemporary boutiques as high cultures meet youthful sub-cultures that when combined, create a city perfectly harmonised with past and present. Shoemakers, silversmiths and glass makers are some of the longest standing professions here in Vienna, with some of them being former purveyors to the Imperial and Royal Court.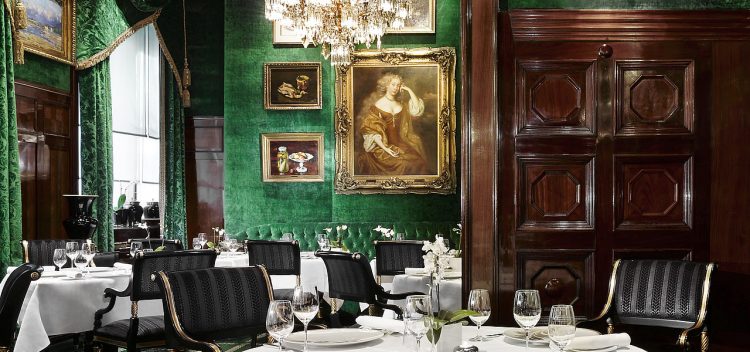 3 – 4pm – Visit The Dorotheum
The Dorotheum is one of the world's leading auction houses and the biggest in Central Europe. Established in 1707 by Emperor Joseph I, its 600 auctions focusing on 40 specialisms are held each year. The Dorotheum jeweler and the Dorotheum gallery also offer an extensive range of items at fixed prices. The auction house resides in the Palais Dorotheum, a magnificent building of the neo-Baroque period, completed in 1901.
7pm – Enjoy the performance of 'La Bohème'
2019 sees the 150th anniversary of the grand opening of one of the most famous and important opera houses in the world. The sold-out performance of Giacomo Puccini's La Bohème at the Vienna State Opera is a must see and is a convenient minutes walk for those staying at the Hotel Sacher. After finding our seats the curtains are drawn back and the conductor in his tails surges the orchestra to play as the cast of the play onto the stage.
9:45pm – Late dinner at Grüne Bar
Head chef Dominik Stolzer presents creative and innovative dishes transferring Sacher's philosophy of combining tradition and modern spirit to their two toques cuisine. By tradition this means using ingredients such as regional freshwater fish, whilst its modern spirit comes from exotic and rare ingredients.
Like the hidden cobbled back streets and the undisturbed architecture, to explore Vienna is to step back to a simpler time where creative freedom and grandeur was a way of life. Its hybrid heritage makes it one of the most fascinating cities to find yourself in and what a culturally stimulating city it is.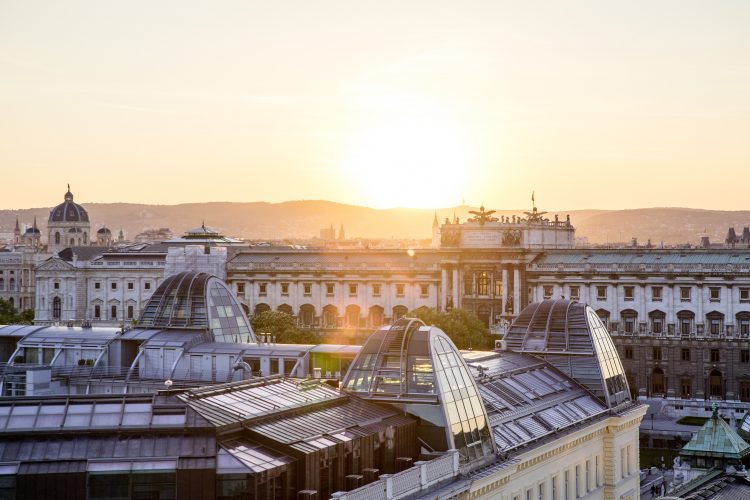 Austrian fly directly from London Heathrow to Vienna starting at £90 return from January 2019.
Vienna Tourist Board