Imagine waking up to panoramic views across Bath city centre, watching as the sun illuminates the stain glass windows of Bath Abbey, then works its way up the hillside, warming the grey slate roofs of the city's iconic Georgian townhouses. This was the very special experience of waking up at The Gainsborough Bath Spa hotel
Located in the heart of the City of Bath World Heritage Site, the hotel occupies two Grade II listed buildings dating from the 1800s. Both started life as hospitals, and one later housed the art wing of the City of Bath College. Malaysian-based group YTL Hotels carried out a massive restoration project on the buildings before opening The Gainsborough's doors to the public in 2015.
My guest and I arrived on a crisp winter's afternoon. The first thing that strikes you is the grandeur of the place. The distinctive Georgian facade is made from a beautiful honey-coloured limestone and features two enormous columns, which draw your eye up toward an ornate coat of arms positioned high above the door. It is incredibly impressive.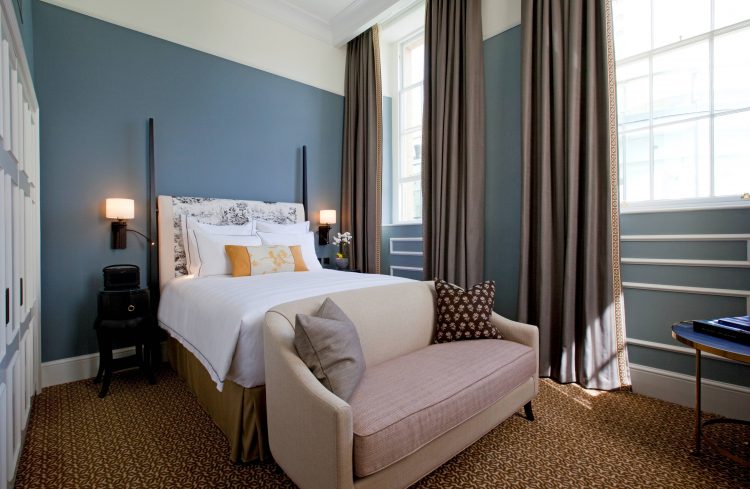 Inside, the lobby is opulent and sophisticated, with white pillars and dark marbled floors offset by gold detailing in the lampshades and on the check-in desks. There is sedan chair on display as well as coins from the Beau Street Hoard, one of the largest hoards of Roman coins ever found in Britain, unearthed in excavation works in the redevelopment of the hotel
The Gainsborough has 99 rooms in total. We stayed in a Classic Double room, with a high ceiling and tall windows offering picturesque views across the city and surrounding countryside – the sun bouncing off the architecture is spectacular.
To my delight, the marble bathroom was stocked with a selection of Aromatherapy toiletries, and the bed was large and cloud-like, dressed with crisp white Egyptian Cotton sheets. The Georgian-inspired decor is tastefully enhanced by contemporary blue and grey tones to give it an up-to-date feel while retaining a sense of heritage and luxury.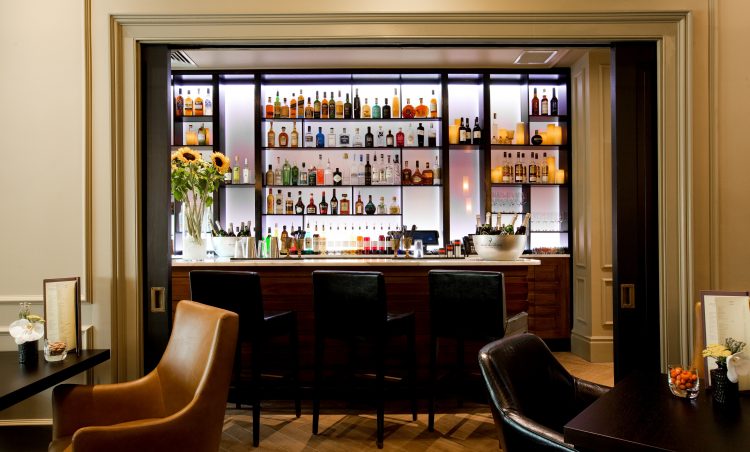 Before dinner, we made our way down to the hotel bar to enjoy a drink. After a short chat about my flavour likes and dislikes with mixologist maestro Constantin, I opted for an original-recipe Sex On The Beach cocktail. It was one of the most delicious cocktails I've ever had, sweet but not sickly, infused with gentle flavours of melon, raspberry and pineapple, served over ice and topped with a pretty flower.
From the bar, it's just a few short steps across the hall to the Dan Moon at The Gainsborough Restaurant. With three AA Rosettes, this fine dining experience promises an evening filled with culinary delights. With contemporary, chic interiors and a roaring fire, the atmosphere is warm and inviting. Head Chef Dan Moon has created a menu of modern British dishes with an Asian influence (a nod to the hotel's Malaysian owners), using locally sourced produce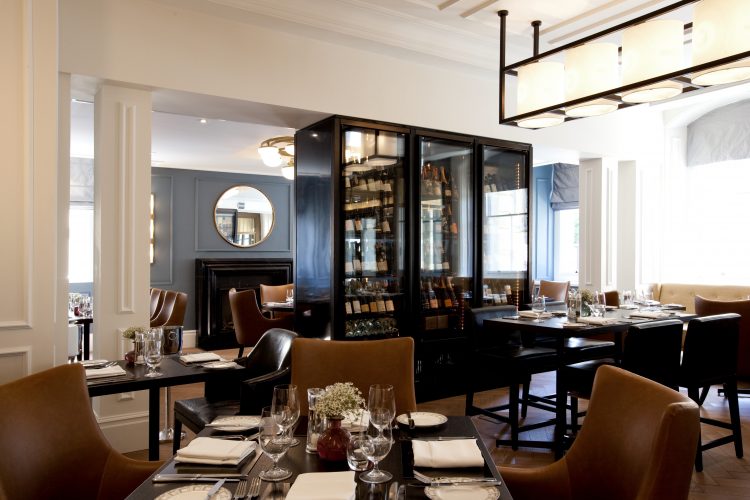 The seven-course tasting menu is not to be missed. To start, a bowl of Chicken Tea is served. This exquisitely-flavoured broth is filled with succulent shreds of smoked chicken breast, textures of onion and little gelatinous balls full of flavour that burst in your mouth
Each course is an experience in itself. None more so than the Smoked Fillet of Beef which comes served under a glass cloche filled with smoke, accompanied by pané Quail egg, foie gras and fennel. The pièce de résistance is the signature main of Roast Creedy Carver Duck. Served perfectly pink and tender, with sesame seeds, plum, a confit spring roll and Asian-inspired vegetables, the dish looks and tastes exceptional.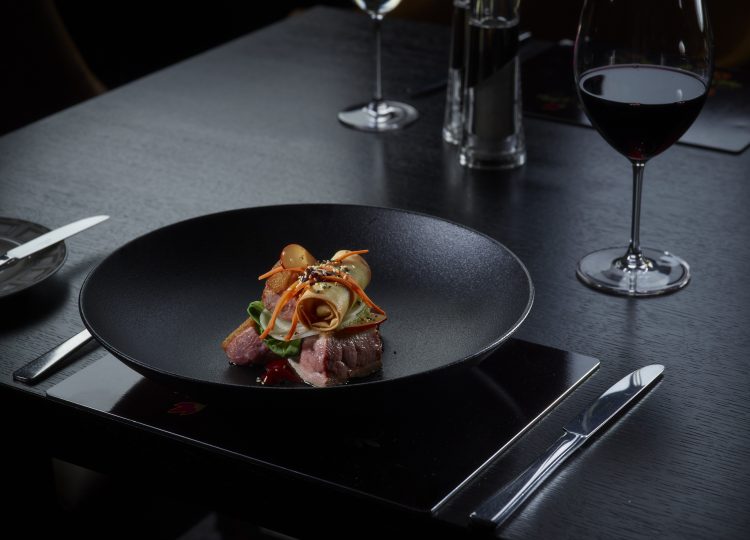 If like me, you struggle to decide which dessert to go for, fear not for the tasting menu serves up two of them. One a seriously smooth Dark Chocolate Delice served with hazelnuts, vanilla and a homemade salted caramel ice-cream that is divine; the other a refreshing Lemon Mousse with mini meringues, lemon balm, passion fruit, and a sharp cranberry sorbet, the perfect palate cleanser after six courses of pure indulgence.
Of course, no stay at The Gainsborough would be complete without a visit to the hotel's award-winning spa, Spa Village Bath, to bathe in the natural thermal waters that have made Bath famous. There are three pools of varying temperatures, filled with mineral-rich water from the Hetling Spring – one of three hot springs discovered by Prince Bladud around 836BC – as well as classic and infrared saunas, a steam room, an ice cove and a fully equipped gym.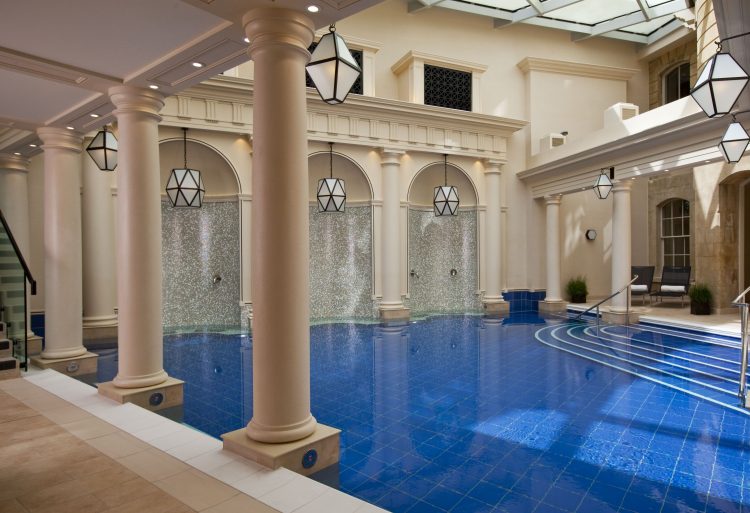 But aside from the incredible facilities, it's the quality of service provided at The Gainsborough that really sets it apart. Dressed in understated charcoal grey suits, the friendly staff are the height of professionalism and could not have been more attentive, helping us to find a lunch spot in town, and even mapping-out a running route for my guest. I left the hotel feeling relaxed and pampered, hoping for a return visit very soon.
The Gainsborough Bath Spa
Beau St, Bath BA1 1QY
@thegainsboroughbathspa