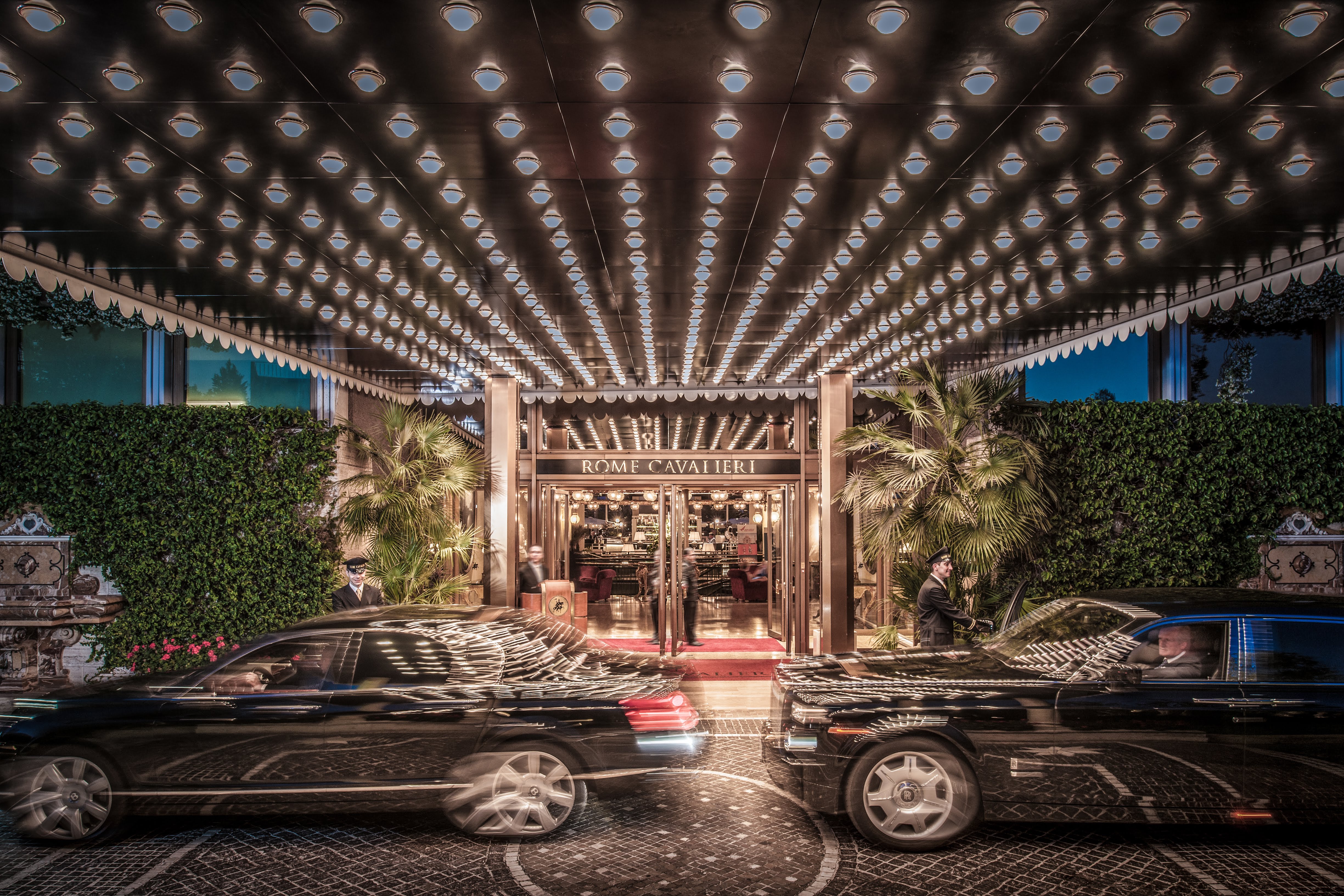 It was 1st Century poet Tibullus who coined the term 'The Eternal City' to describe the unfailing faith in both the Roman empire, and the much revered eponymous capital. How prophetic old Tibullus was in many respects, as, whilst the empire rose and fell into disrepair and decay, the appeal of Rome stretches on throughout the ages. Putting a finger on why it is that this eternal appeal will never wane is difficult. Could it be the enigmatically jumbled cobbled streets which tie themselves into charming asymmetric knots, or perhaps the magisterial aura cast by the colossal shadow of the cathedral of St Peter's basilica, or possibly even the morbid fascination that the titanic Colosseum awakens in each and every visitor to the Italian capital?
The good news is that there is a solution to this question; it is to survey many of Rome's proudest boasts from a breathtaking vantage point, like an emperor staring imperiously down at his subjects, and make up your mind that way. 'The Rome Cavalieri, A Waldorf Astoria Resort' provides this viewpoint and so much more, in quintessential Roman style.
The hotel has been operating since 1963, she feels like an extremely handsome lady, perhaps a fabulous old Italian dowager dripping in pearls and fur whose back catalogue of decadent tales from the past has every listener pruriently hypnotised. She exudes such a feeling of magic, class and charisma that even the walls seem to bristle with stories and glamorous yet salacious bygone memories.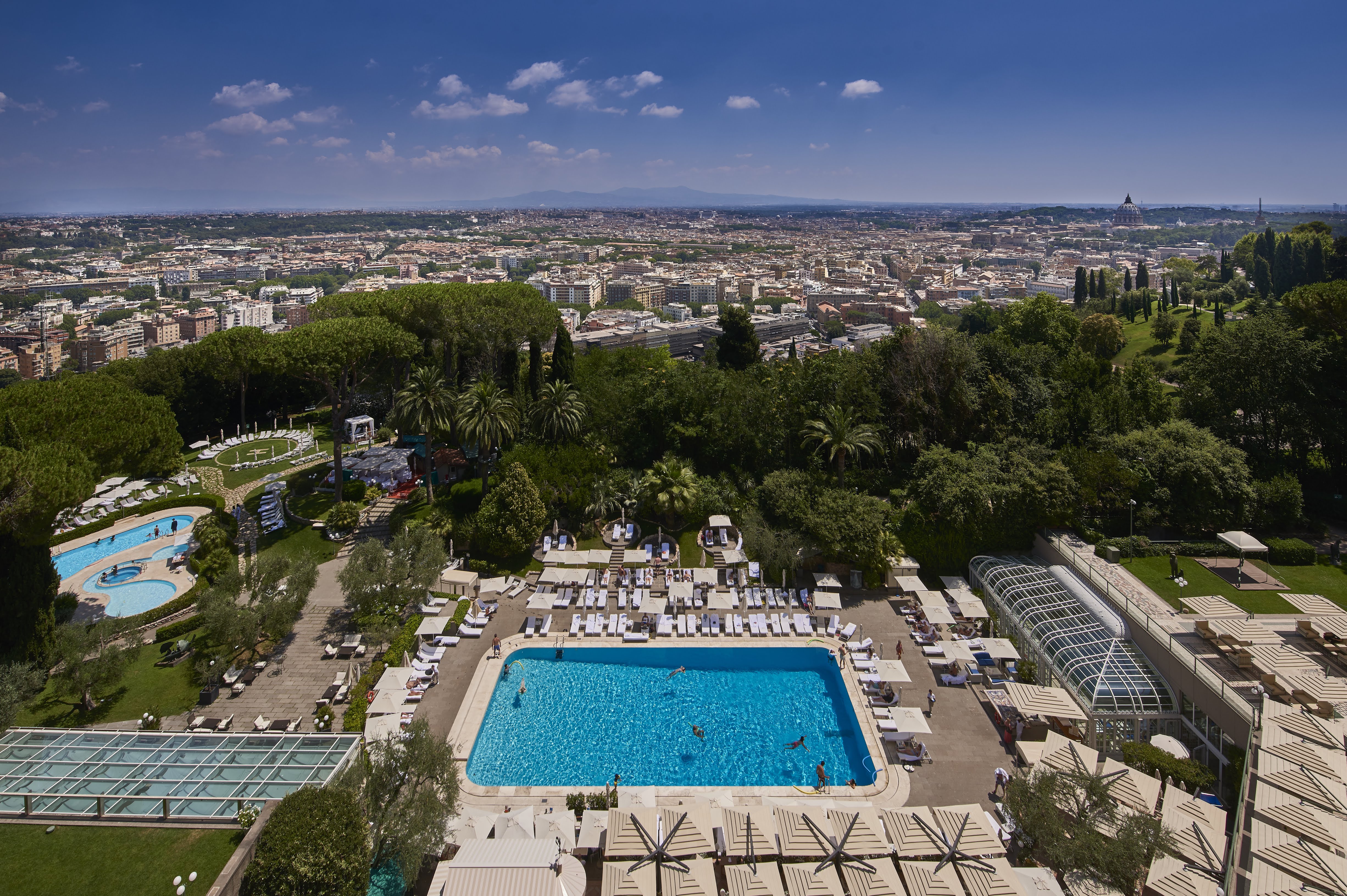 In addition to the spectacular view, courtesy of the resort's location which is perched on the hilltop of Monte Mario overlooking the city, another of its proudest boasts is that it is situated in a 15 acre private park. Not inconsiderable grounds!
This space is a serene oasis, quite contrasting with the frenzied hustle and bustle of the city beneath, though it didn't always used to be so. These grounds on Monte Mario are the site of an ancient and well trodden pathway guiding hordes of pilgrims, merchants and soldiers returning in victorious glory to the beating heart of the empire having added yet more to Caesar's coffers. In fact it is in honour of these many, principally horse-borne, travellers that the hotel took its name 'Cavalieri', meaning 'knight' or 'rider'.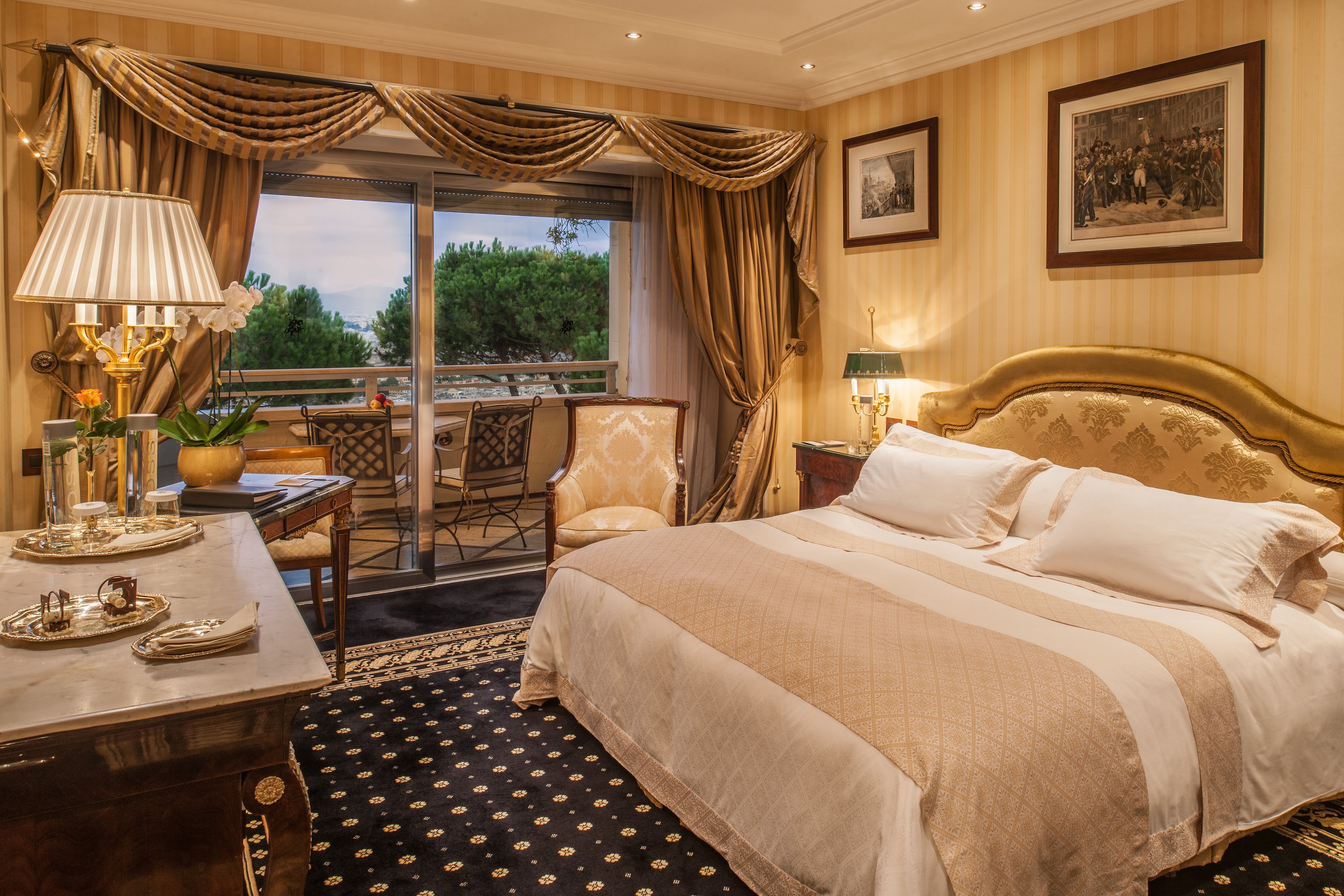 The hotel itself is brimming with typical lavish, Italian baroque opulence. Gold, cream marble and chandeliers abound and spectacular works of art and sublime tapestries adorn every wall in sight. The hotel concierge team is as impressive as you'd hope and can arrange almost anything for hotel guests including some fantastic private tours and experiences to fit any palate.
The lobby is alive with a feverish buzz of excitement echoing around the extravagantly decorated atrium. The shameless splendour pulsates and there is an ever present sense that this has been a social hub for the movers and shakers of the country since day one. Hotel guests are tended upon in flawless style by the staff who are welcoming, engaging and the epitome of spic and span. The hotel even runs a complimentary shuttle bus down into the centre of town from the hillside, which takes about 30 minutes and gives an opportunity to build up the eagerness to dive straight in to the capital to fever pitch.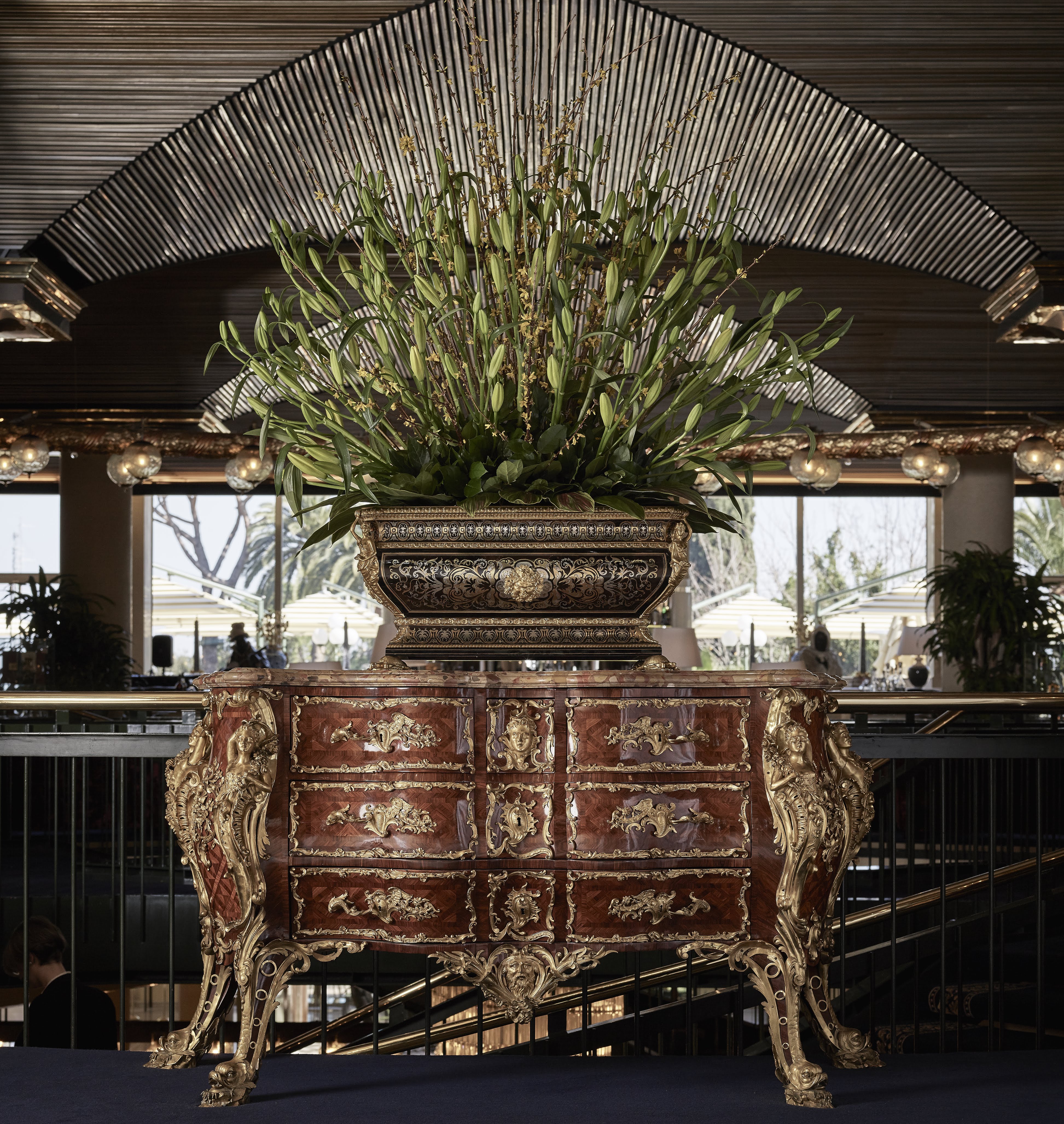 The rooms are spacious and grandiose and play heavily on the dreamy view given that each one has a sizeable balcony perfectly designed for lolling on whilst cradling a crisp glass of Pinot Grigio and gazing out across the terracotta patchwork quilt of Roman rooftops towards the Vatican. The beds feel like they're endless, and all the cruelties of the real world dissipate when you're enveloped by the crisp white linen.
For those for whom the devil is in the detail it is also worth noting that the bathrooms are generously stocked with lusciously scented Salvatore Ferragamo toiletries and the dressing gowns are thick and enveloping enough to get lost inside. Those staying in the suites have access to 'The Imperial Club', a handsome private lounge with light bites and drinks flowing throughout the day, and again with that sumptuous view.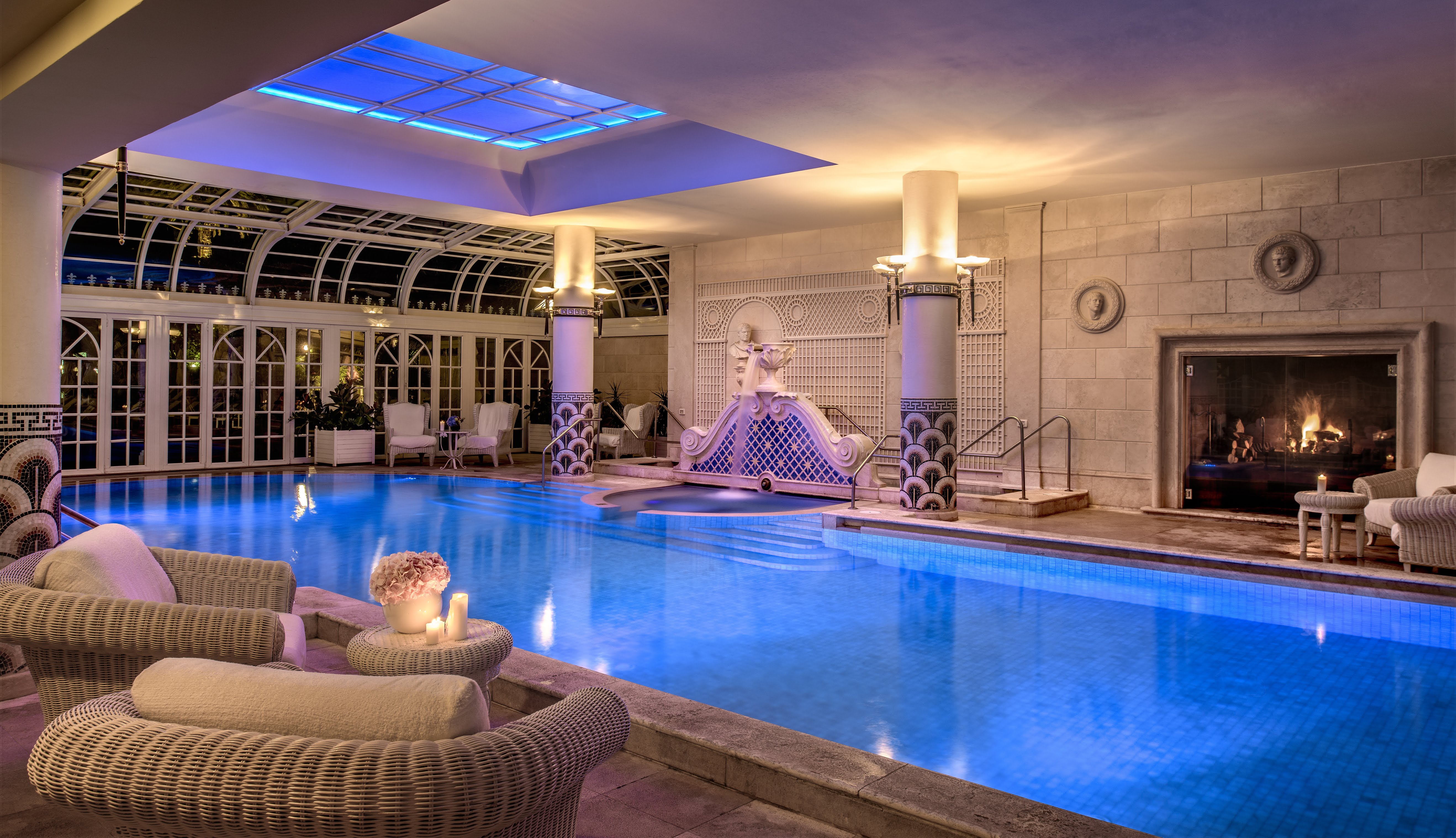 The spa also very much deserves its own mention, it is a sumptuous concoction of ivory coloured marble, imposing Roman busts and mesmerising mosaics. One might even say this is the height of luxurious Italian grooming. The hotel has two large pools, outdoors and indoors, elegant treatment rooms, sauna, Jacuzzi, steam room – the whole nine yards, and all are dripping in regal splendour.
Never have I felt more Caesar-esque than when de-robing for my own massage – a whole one hour of blissful relaxation so immersive that I was lucky not to drift into a coma and wake to have discovered I had drooled like a sheepdog, as is my want. The spa works with both La Prairie and Aromatherapy Associates in order to offer a truly comprehensive range of treatments for stress release, muscular healing, skin invigoration or just some hedonistic pampering.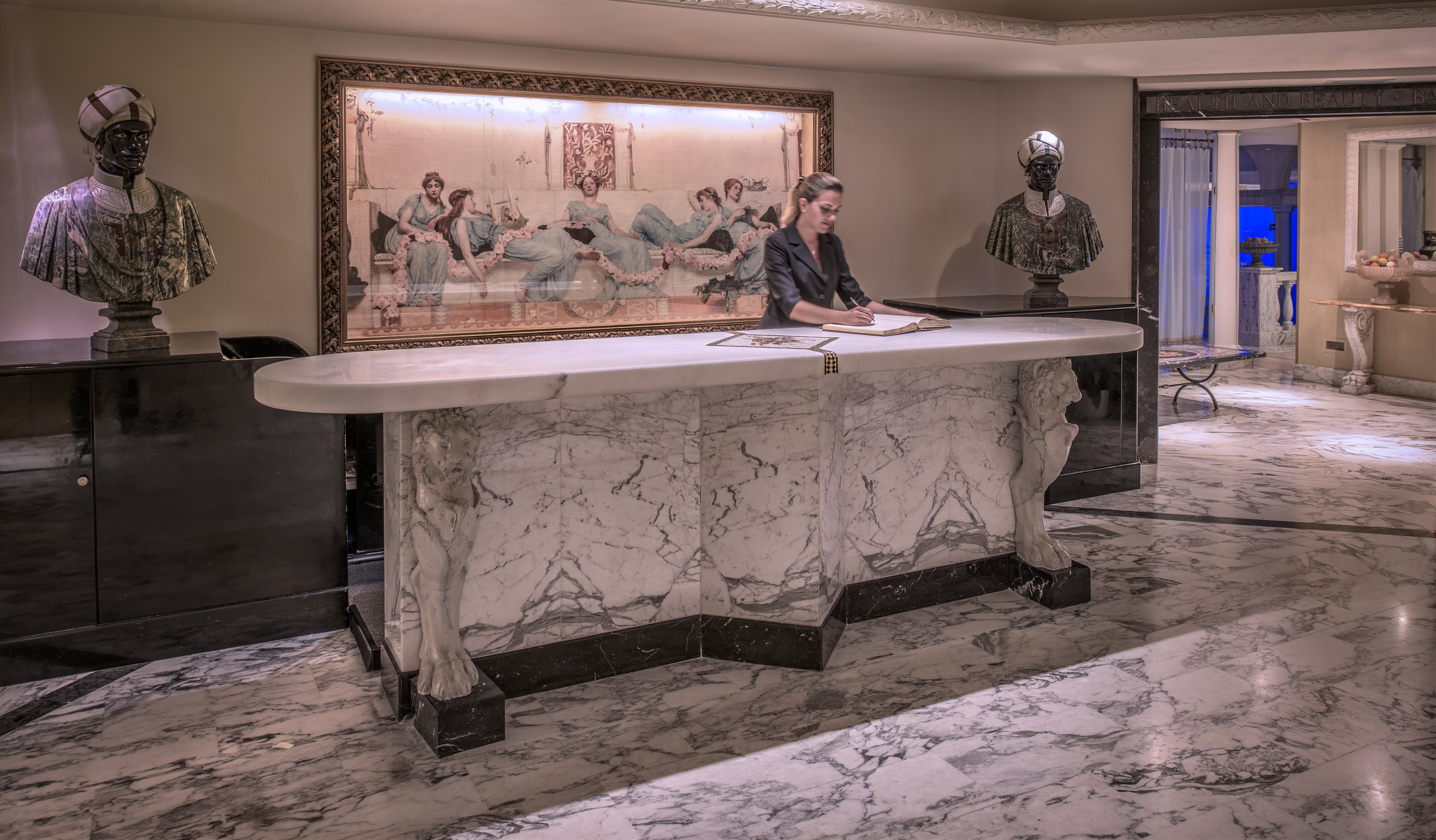 Rome Cavalieri is also the home to the stratospherically popular 'La Pergola' restaurant, which is situated on the top floor to really 'max out' on the enchanting panorama effect. La Pergola is the bearer of a modest three Michelin stars – in fact it is the only restaurant in the entire capital to have achieved this feat. Be warned, book well in advance, this place is like a flame for gastronomic thrill seeking moths. The hotel boasts another restaurant with a more casual dynamic, named 'L'Uliveto', lead by Chef Fabio Boschero. L'Uliveto offers an exquisite range of Italian classics with a twist of modernity.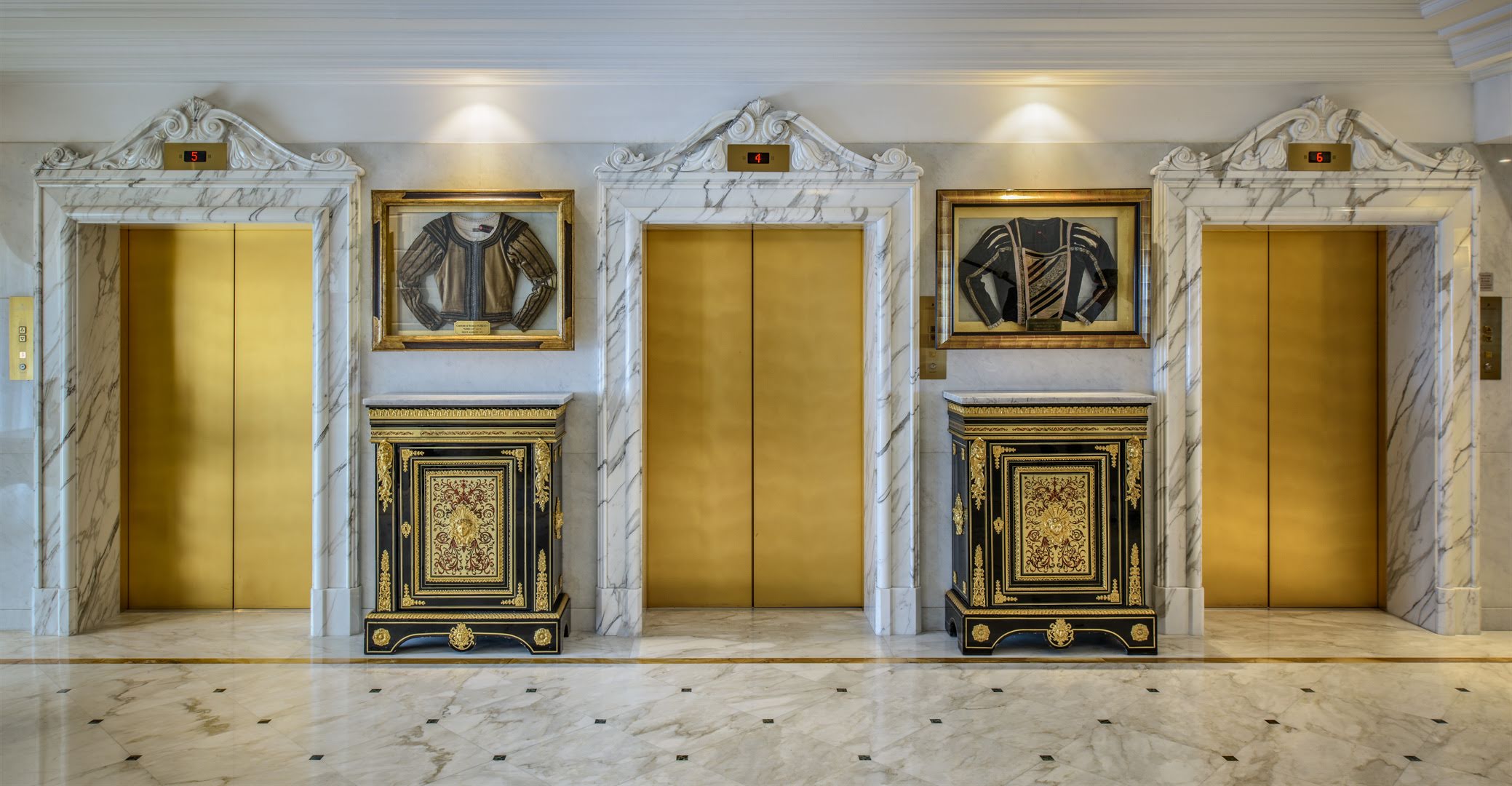 Whatever you want, whatever questions you ask of 'Rome Cavalieri, A Waldorf Astoria Resort' it has the answer, and then some. Its irresistible charisma and unmistakable glamour make it simultaneously both regal and yet cheekily engaging at the same time. Everything I wanted was either immediately available or accessible through the hotel. Oh, and did I mention there are two smashing clay tennis courts there too?
Rome Cavalieri
Via Alberto Cadlolo, 101, 00136 Roma RM, Italy