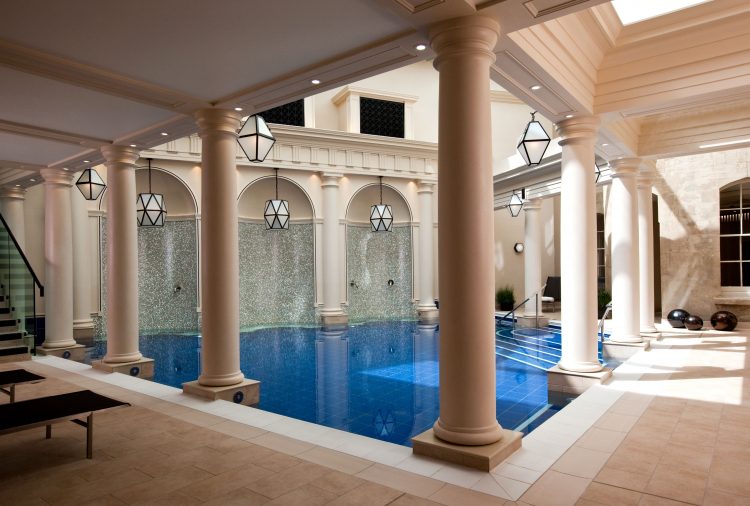 According to legend, Bath's natural thermal springs were first discovered by Prince Bladud around 863 BC, who was cured of his skin disease after bathing in the mineral-rich waters.

In the centuries since, the Celts, Romans, Saxons and Georgians have all been drawn to the city to relax and unwind in its famous baths. Today, there's no better place to enjoy the thermal waters than at the luxurious Spa Village Bath.

The award-winning spa is part of the spectacular The Gainsborough Bath Spa, which is the only hotel in the UK to offer on-site access to thermal spring baths.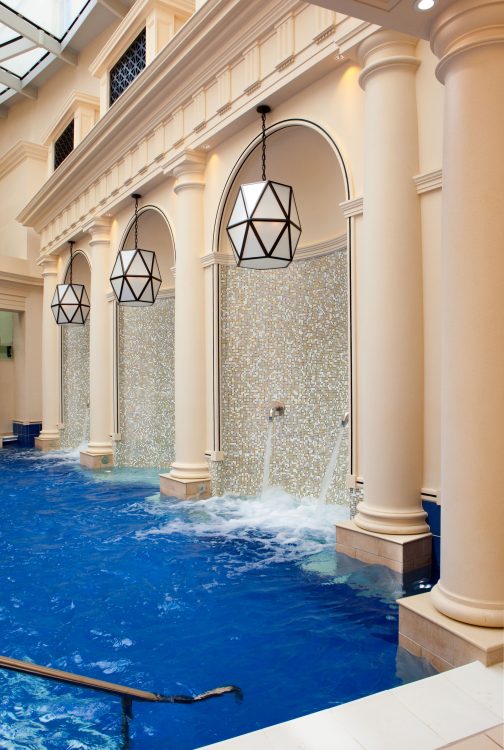 This unique experience is made possible because the hotel taps into one of three natural springs in the city centre. Together, these springs give rise to an impressive one million litres of bubbling warm water every day. The water originates from around two kilometres beneath the earth's surface, where it is heated to a temperature of around 69 Degrees Centigrade. After reaching the surface, it then cools down to 35 degrees Centigrade, a perfect temperature for bathing in.

Spanning two levels, Spa Village Bath offers a beautiful take on Bath's rich history, marrying contemporary architecture with elements of design inspired by the city's Roman heritage.

Dressed in fluffy white gowns and flip flops, my guest and I entered the spa on our first evening at The Gainsborough and were blown away by its grandeur.

The main thermal pool is set in a stunning glass atrium and surrounded by Roman columns. Take a seat in one of the tiled alcoves and enjoy the jacuzzi settings or neck massager which comes from strong pressure waterfalls in the wall. It's absolutely heavenly and you could while away plenty of hours here.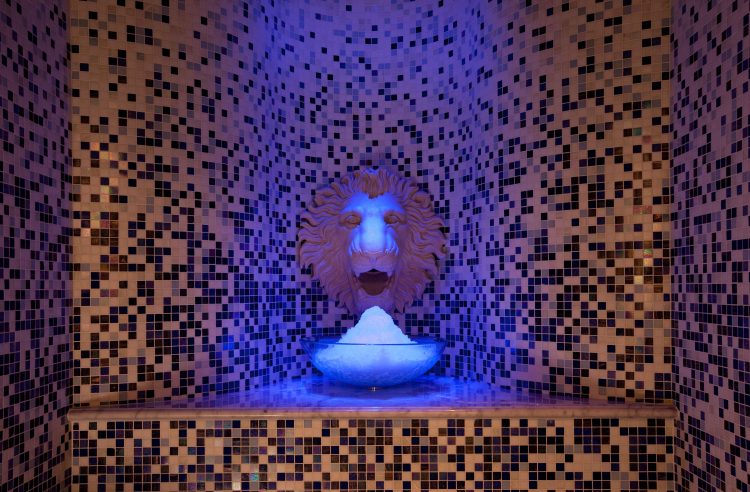 Guests are encouraged to try the traditional 'Bath House Circuit', which involves going between hot and cold treatments. The experience is hugely invigorating and not only encourages you to relax but can also help boost circulation and alleviate aches and pains. There are two more thermal pools of varying temperatures and traditional and infrared saunas, as well as a steam room and an ice alcove with lavender-infused ice for those that are brave enough to rub it over their body.

Warm up after with a cup of fresh hot chocolate twirling in a machine in the spa. Infused with spices, just as the Romans used to enjoy, it is simply delicious and a must-try for visitors.

The spa also features 11 treatment rooms including a couple's room, a VIP Suite with private natural thermal waters, two tatami rooms and a beauty salon, with a wide range of treatments on offer.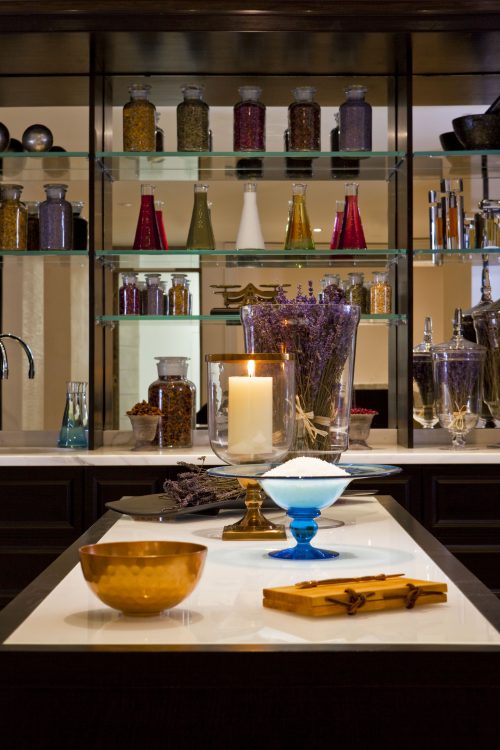 All of the treatments start with an aromatherapy salt mixing session, where you select from an array of oils that promise to help you feel balanced, relaxed or energised. One of the spa staff mixes a couple drops of the oils into a small amount of salt, which is then placed into a net pouch for you to take home and place under the pillow on your bed.

Next, an energising juice shot is decanted into glasses. Finish by cleansing your hands with warm lavender flannels. The unique experience is set out like an old-fashioned apothecary shop and a wonderful way to begin to unwind.

I opted for a Target Massage which did not disappoint. After a short consultation with masseuse extraordinaire Adam, in which I told him about areas I was having problems with, he began working away at the tensions in my neck and back. The 60 minutes of pure bliss included a scalp massage that almost sent me to sleep.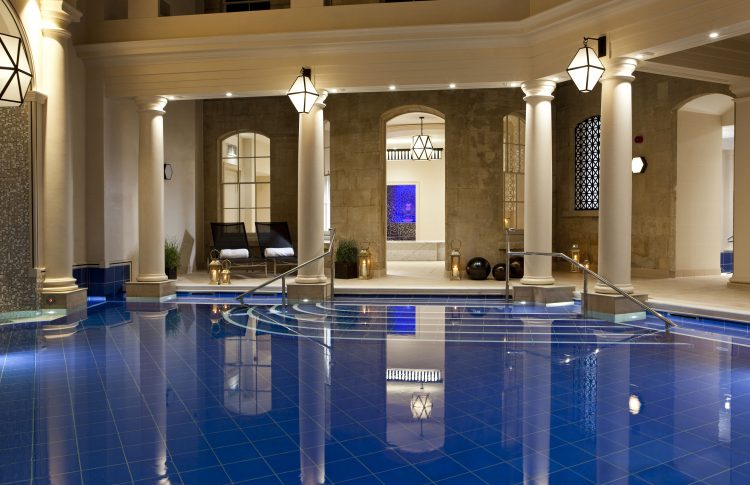 When the treatment came to an end, I was shown to a lounger on the relaxation terrace on the second floor, overlooking the main bath, and given a herbal tea to enjoy. This serene spot is perfect for reading and relaxing some more.
I can't think of a better way to spend a few hours after exploring the special city of Bath than to enjoy the spectacular facilities at Spa Village Bath. The spa's contemporary take on an ancient Roman bathing tradition, coupled with world-class service and facilities, makes for an incredible experience that leaves you feeling relaxed and well and truly pampered.

Spa Village, Bath

@thegainsboroughbathspa

Beau Street, Bath BA1 1QY, England