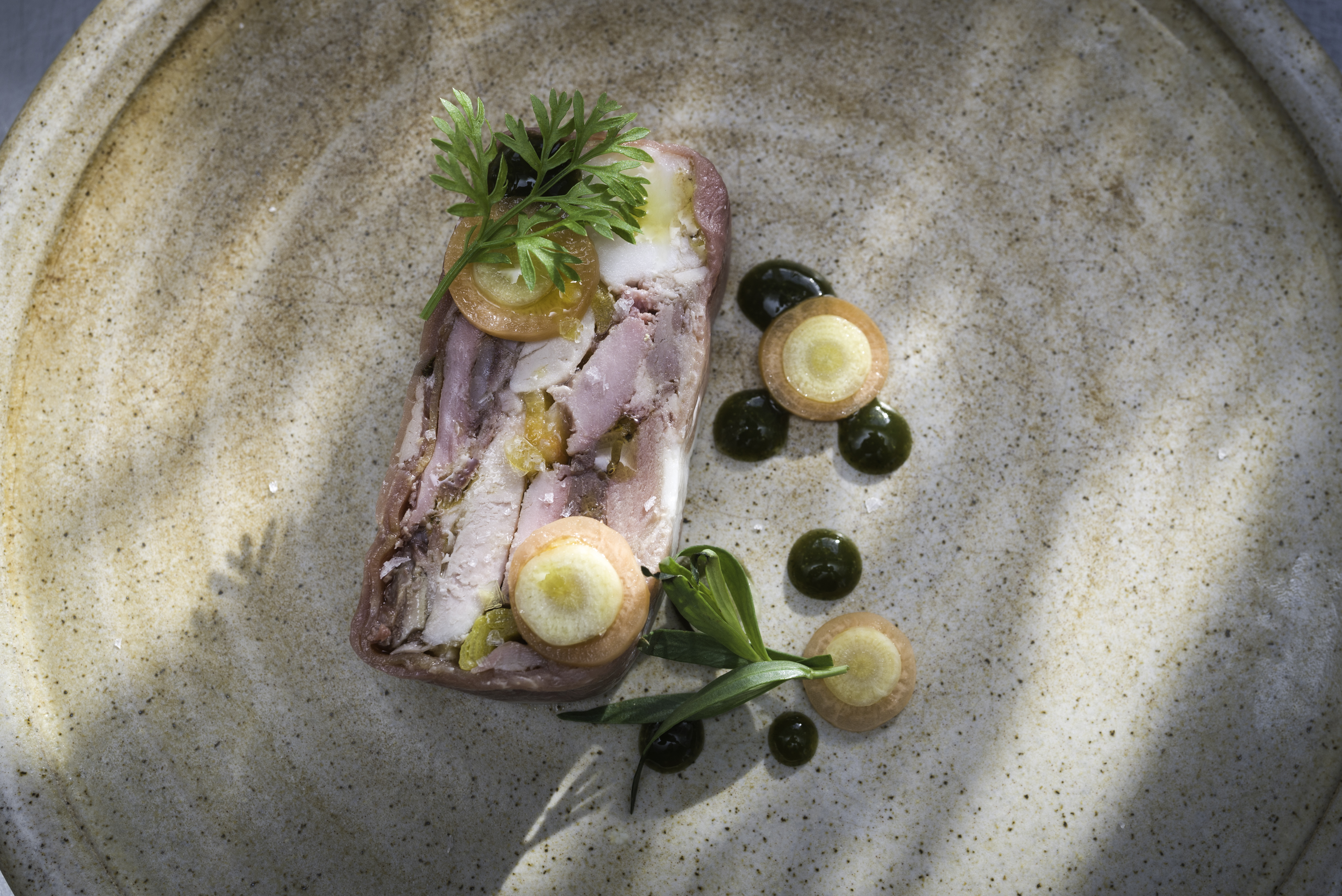 Tucked away down a series of long and windy country roads in West Sussex sits The Lickfold Inn, a Grade-II listed building with a world-class kitchen that offers deliciously fancy food in a quintessentially English setting.
Devised by Michelin-star acclaimed Executive Chef Tom Sellers, of Restaurant Story in London, and Head Chef Graham Squire, the menu champions a homegrown approach to cooking, featuring the finest seasonal and locally sourced produce for a sophisticated take on traditional British dishes.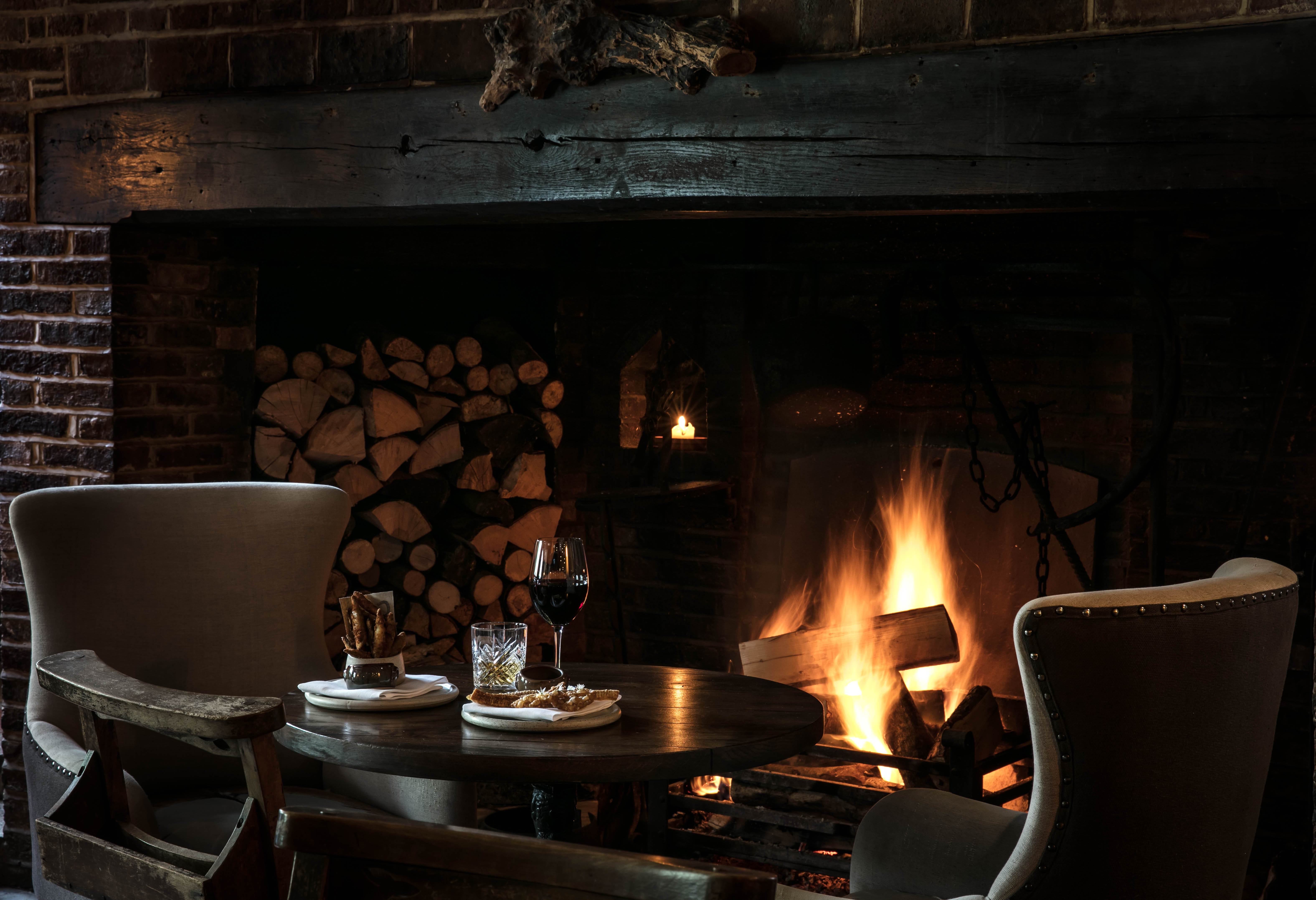 Built over a century ago, the building does not appear to have changed much since. The roof sags a little in parts in that delightful way that old roofs do. The windows are lead-lined and a jumble of different sizes and the facade is an intricate patchwork of red brick-work.
The interiors ooze country-pub charm, with low-hanging black wooden beams, dark-wood floorboards and large areas of exposed brickwork. Downstairs in the bar there is a tremendous log fireplace where you can sink into a comfortable armchair and bathe in the warmth of a roaring log fire while enjoying a local ale and some appetising bar nibbles. Or on a warmer day you can enjoy the Inn's garden, a sunspot – wild chickens ran through on our visit – that overlooks the kitchen garden.
My guest and I were led upstairs from the cosy pub, passing a glass-fronted meat curing room, to the dining room. Light and airy, this luxurious space is tastefully modern in a way that is respectful of the Inn's rich history. The walls are white and sparsely decorated. Grand, high-backed chairs surround each table and large vases full of beautiful flower arrangements sit in the brick fireplace alcoves. The wooden tables are set with fine glassware, white napkins tied with string and more flowers. Through the room's many windows you can take in views of rolling countryside, lush trees and even the Inn's very own beehive on the roof (more on that later).   
On this crisp autumn day we were presented with two options for lunch: a set menu or the full lunchtime a la carte menu. Both are seasonal and change on a daily basis depending on produce available – everything is made from scratch in-house.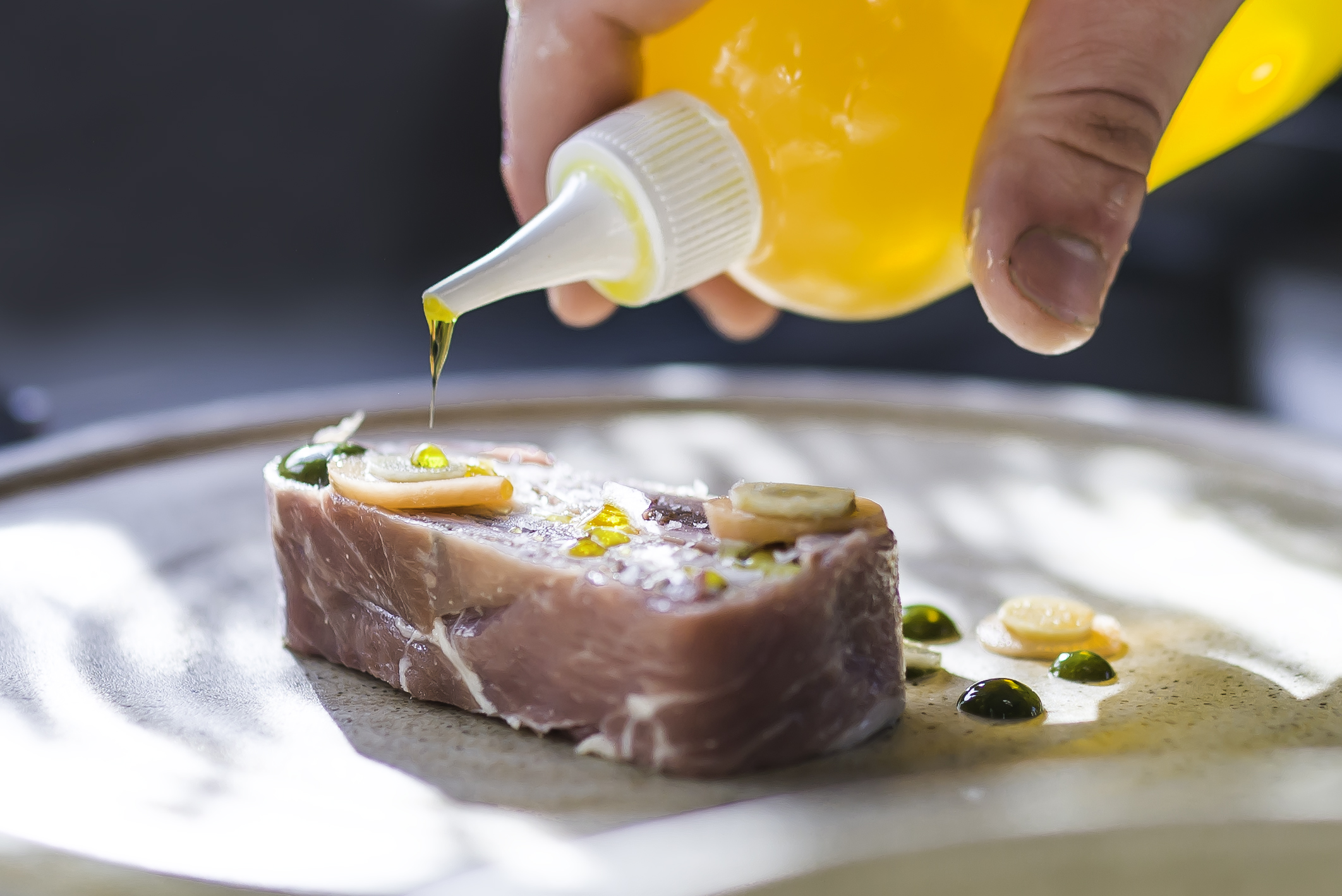 The attentive staff brought us over a freshly baked cob of sourdough bread with a delicious, smoked butter infused with wild honey and sprinkled with oats, to accompany our beverages. My guest tried the local ale while I opted for a refreshing lemonade.
To start I chose a light starter of Poached Duck Egg, cooked to perfection with a deep orange, runny yolk, and served on a bed of tender wild Girolle mushrooms and a vibrant, crunchy garden salad. My guest's choice was the Aged Beef Tartar, pink tender meat with a perfectly formed raw egg on top, served with thin, crispy bread and a colourful medley of flavoursome, homemade condiments that included wild garlic paste and wasabi.
To follow, I was treated to a succulent Tender Beef Fillet that was cooked to perfection, medium-rare, and served with a chargrilled barbeque onion, Girolle mushrooms and parsley, as well as a small parcel of Beef Wellington – tender, pink meat encased in flaky, buttery filo pastry. My guest dined on a delicate Cod Fillet with Crab Tortellini that was absolutely divine. Both were drizzled with a lemon and herb sauce which complimented the dish perfectly.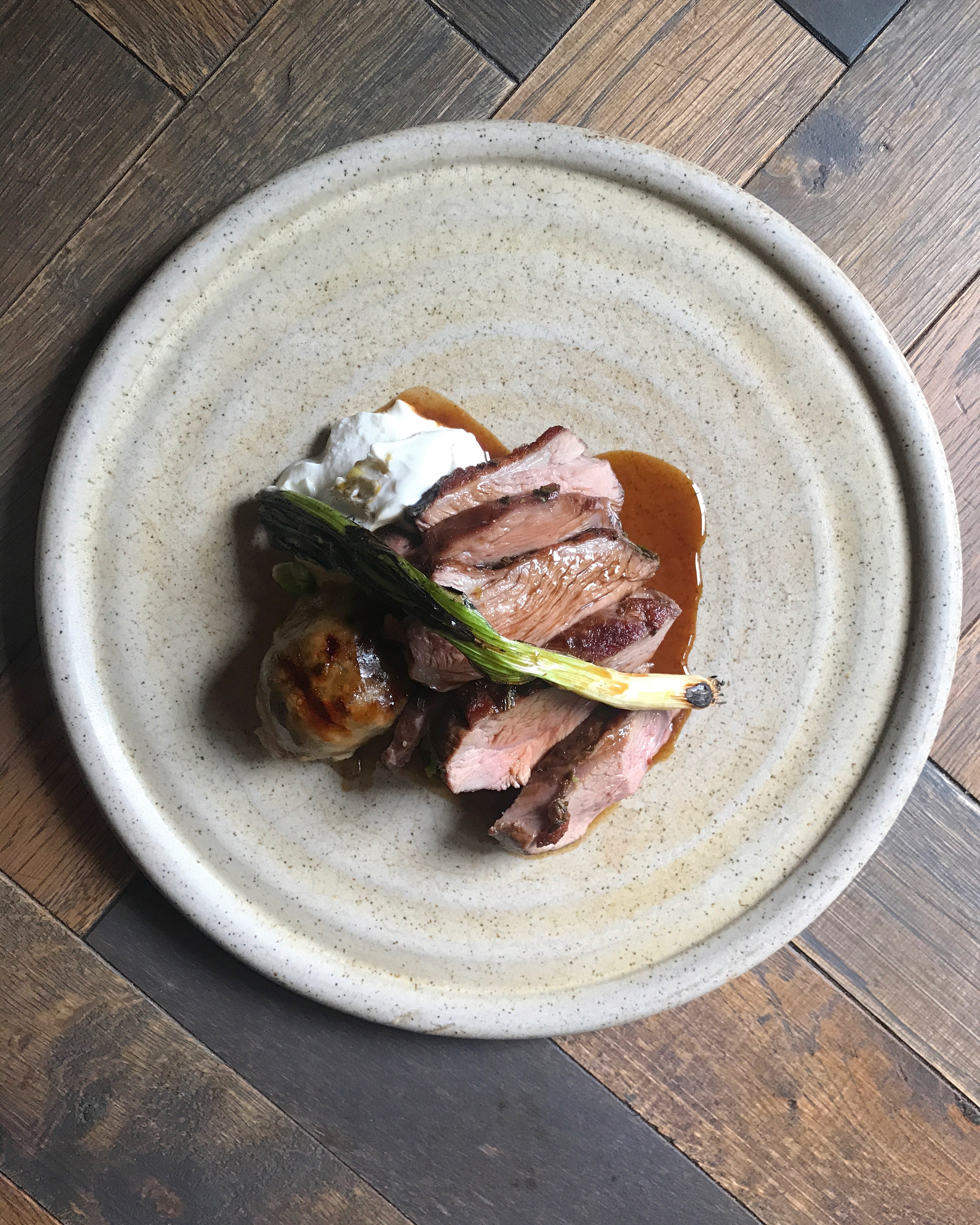 The dessert offering was far too tempting to turn down. Strawberry Souffle for myself, sweet and light, served with a fresh lovage ice cream. As I tucked in with my spoon, delicious, warm souffle bubbled and strawberry sauce oozed out. My guest selected an exquisite dessert that consisted of lemon, honey, milk and rapeseed, beautifully presented with each ingredient delicately stacked on top of each other. To our excitement, the dish was finished at the table as he was served raw honey which came from the aforementioned beehive on the roof, a real show-stopping end to the meal.
We were far too comfortable and content to leave after we finished eating so moved back downstairs to the cosy pub for after-dinner coffees. Sitting next to the crackling log fire, it felt like time stood still as we soaked up the warmth and whiled away the final few hours of a perfect Saturday afternoon.
The Lickfold Inn
Highstead Ln, Lickfold, Petworth GU28 9EY