Last year, M Restaurants opened up their Canary Wharf branch, with panoramic views overlooking the city. They have a great selection of menus including the A La Carte, a sustainable set lunch, Le Brunch as well as various other experiences.
Recently, they have launched a six-course symphony experience which sublimely elevates sensory discovery, taking diners on a unique, immersive journey to fathom the sound of dishes. The menu has yoked together dishes and sounds enhanced by thoughtfully crafted drinks using synthesis, a powerful ability to create brilliance.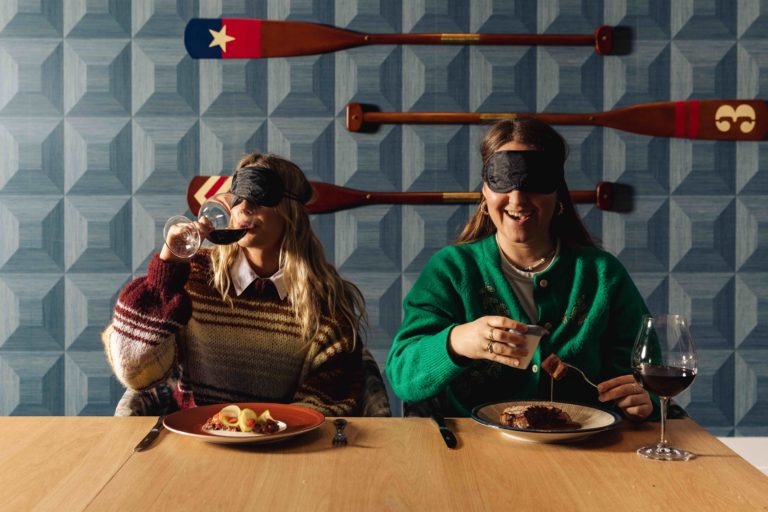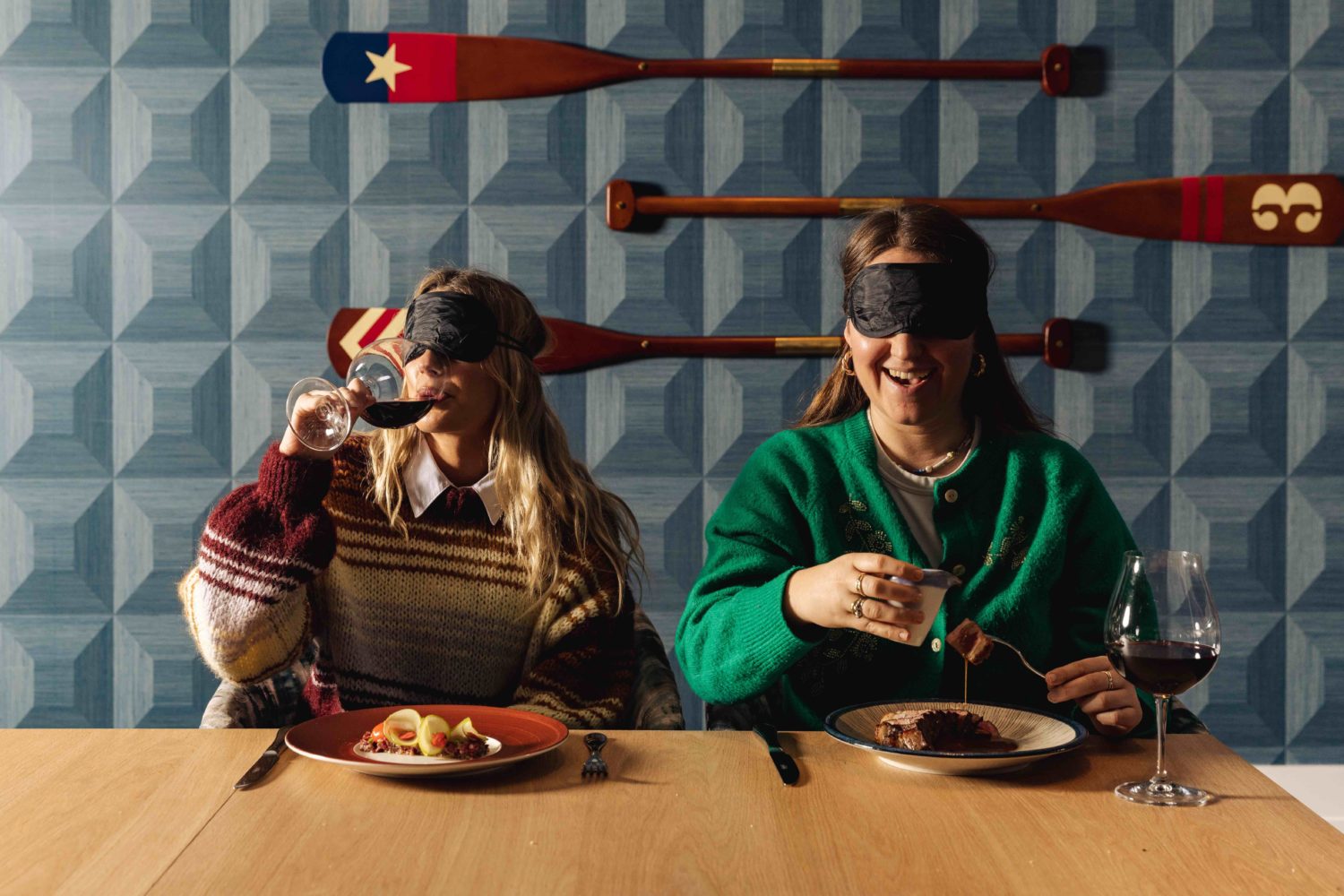 The journey starts in the dark, travelling west to east, through the town of Epernay. A strong opening in a vulnerable state, the French cuisine did not disappoint and neither did my coordination (cognitive function). Blindfolded, both my hearing and taste were considerably heightened and I was pleasantly surprised by how well I managed to feed myself, finding my mouth almost too easily.
Next, diners pass through Italy, with a refreshing mixture of textures and temperatures in the Caprese salad, comprised of Blackened Tomato, Burrata Ice Cream, Consommé and Tomato gel.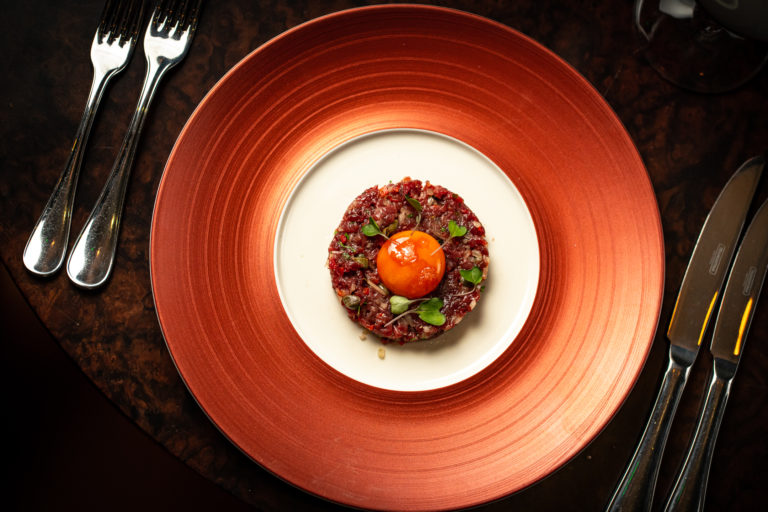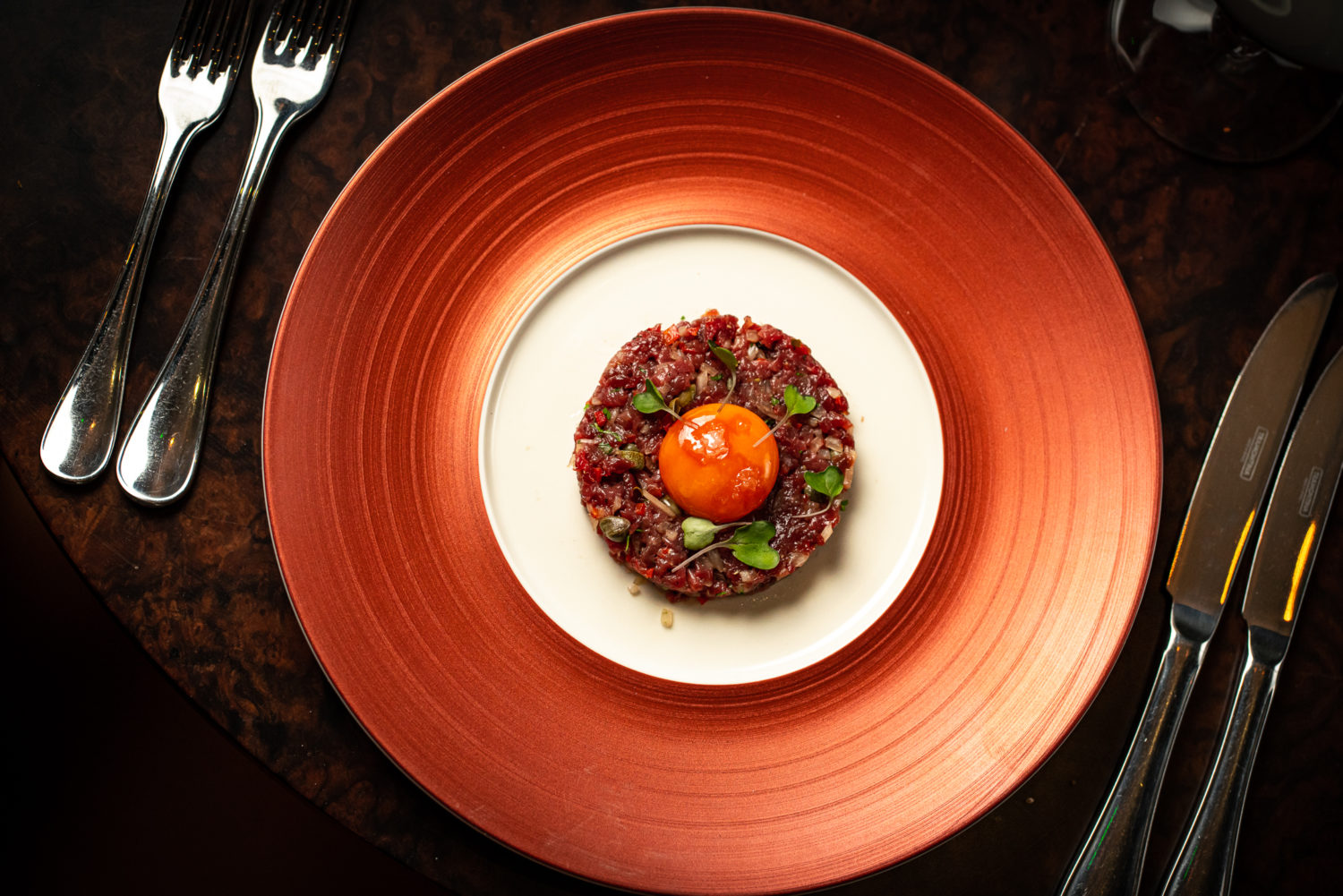 Following on is the most memorable of all, the third course, set in a cabin, creating cosiness in every sense. It starts with distinct forest sounds and slowly moves on the legendary 'Baby it's cold outside' ballad.
The table décor is set alight and the fire begins to crackle, shortly after, Pine-Smoked Venison Tartare is served…it's simply sensational. To accompany the course is a Smoked Napa Pinot Noir, wonderfully scented, exuding earthy notes of berry, oak, spices and smoke. The experience continues on with 3 more spectacular courses, awakening all senses and evoking a series of ideas, emotions, associations and nostalgia.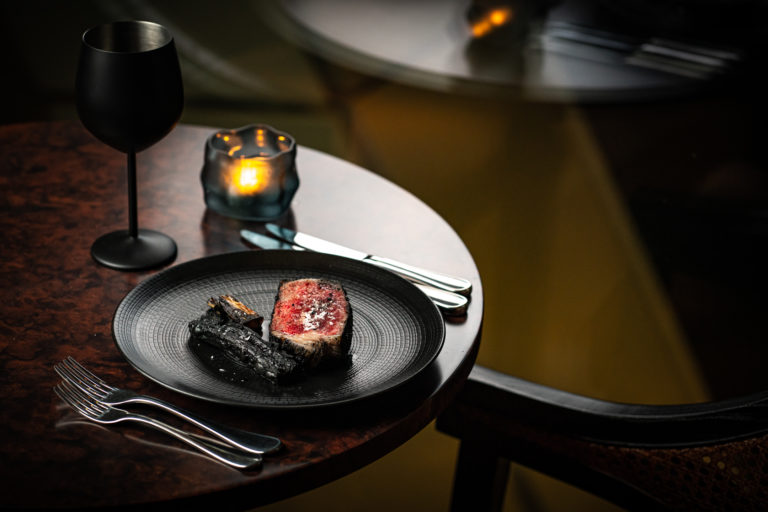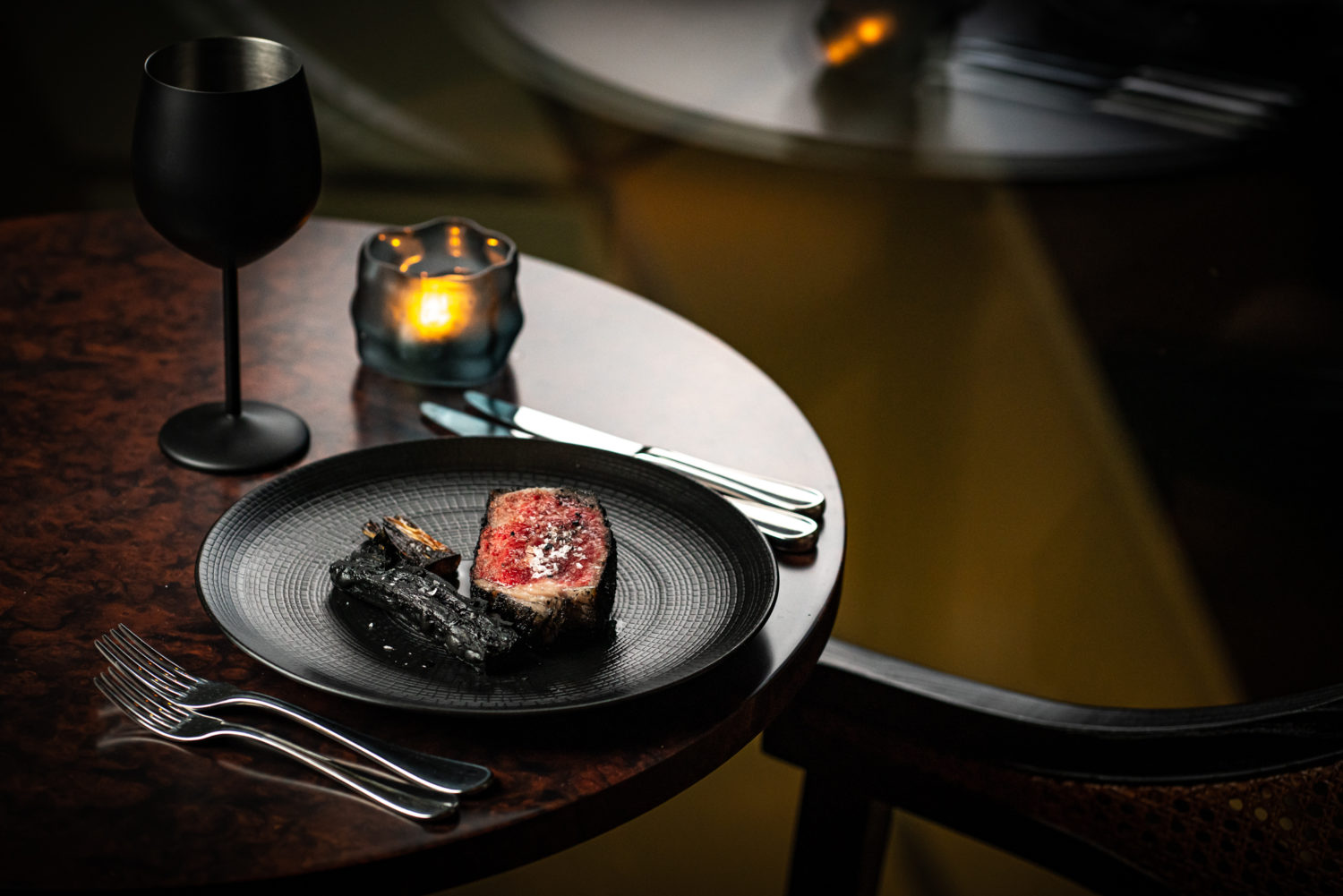 Executive Chef, Mike Reid excellently ties together his two great loves of food and music with the creative synthetic talents of DJ Woody Cook, all powered by the world's leading audio-visual brand, Bang & Olufsen. Head Sommelier, Zack Charilaou, encapsulates it all with his complimentary drink pairings that wash down the adventure.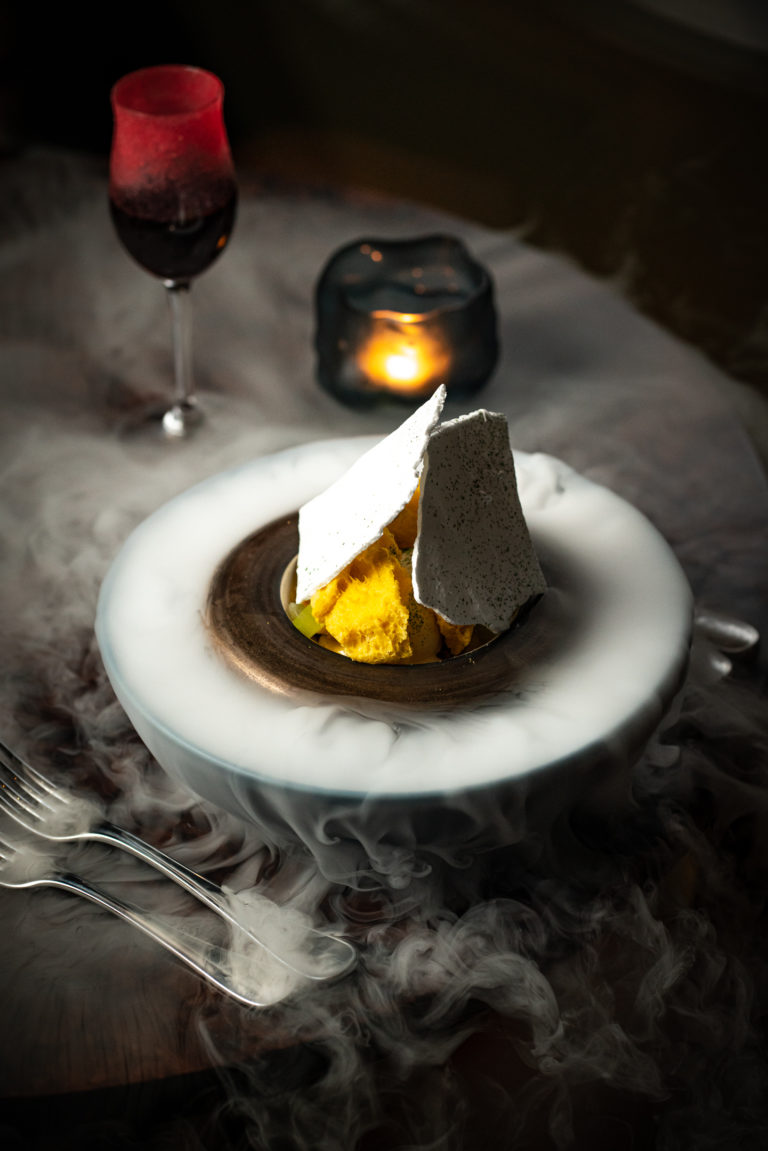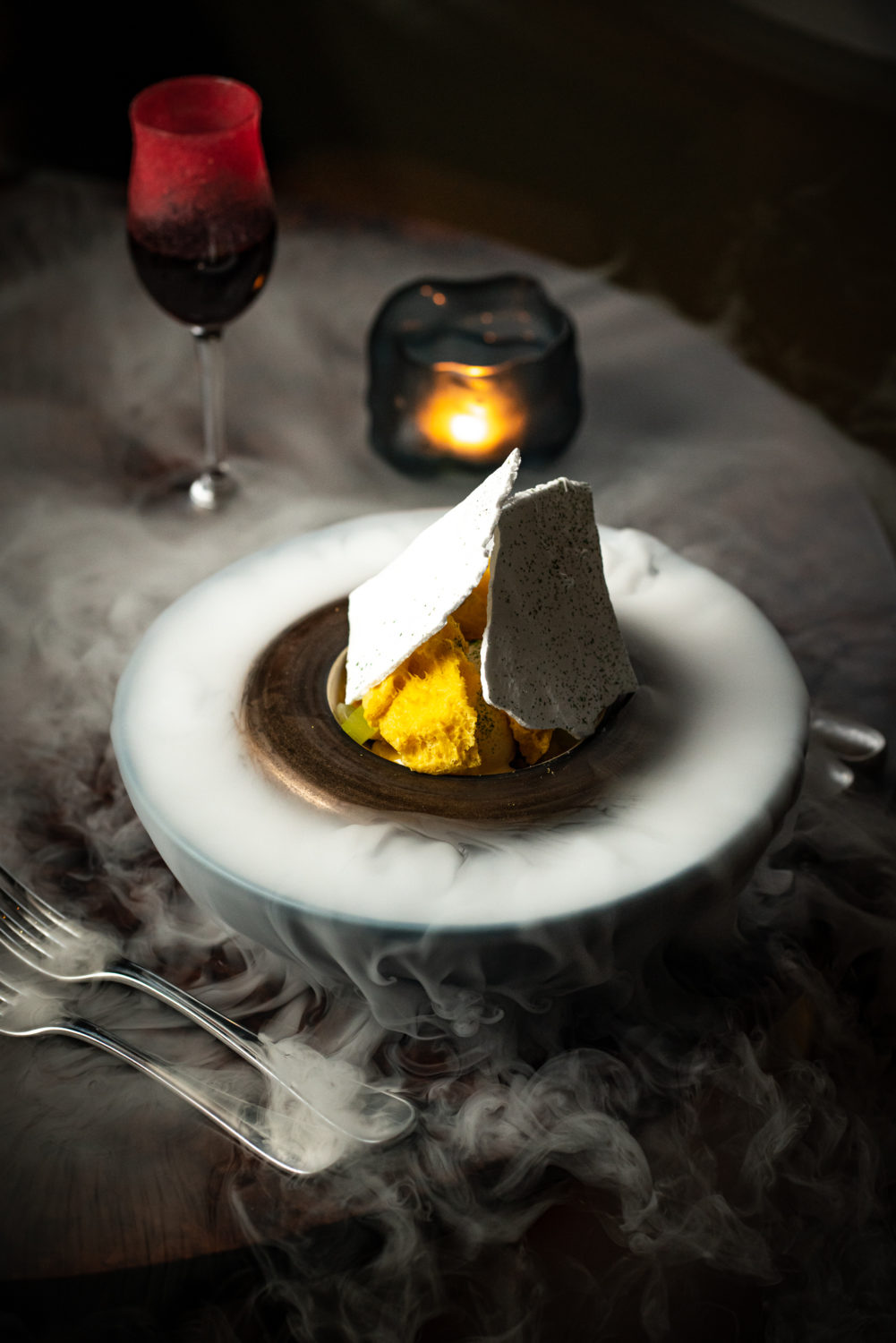 This culinary experience takes place in the Anjuna and Riva Private Dining Rooms for a minimum of 4 guests and costs £295 per person. It's perfect for double dates or groups of friends and family who want to elevate their wine and dining experience. Sharing tables will also be available every second Tuesday of the month from 11th April for any number of guests, so no one misses out!
@mrestaurants
10 Newfoundland Place, Canary Wharf, London,E14 4BH