The interviews and photography in this story predated the Sag-Aftra strike.
"It was more like a family reunion the second time," Sophia said fondly. Season two of Marvel's LOKI, airs this autumn, with the cast of usual suspects (Tom Hiddleston, Owen Wilson) also returning, alongside new addition, cult hero and Oscar winner, Ke Huy Quan.
The awing spin-off from the Marvel Cinematic Universe follows the God of Mischief – and fan favourite – Loki. Central to the show, Sophia plays Sylvie, a variant of Loki, who seeks revenge on the enigmatic timeline keepers, the Time Variance Authority (or TVA).
Sophia revealed, "It's a huge franchise… you really feel part of something special. There's the expertise of writers, directors, production designers, all at the top of their profession."
Involved are players like costume designer Christine Wada, who Sophia collaborated with.
She said, "Costume is one of my favourite bits of every job… in my own life, clothing is a big part of my self expression."
Far from the rigid, rubber, superhero getups of the 90s, the pair explored more practical designs.
Sophie explained, "I wanted to be able to move in it… no high heels or uncomfortable spiky bits."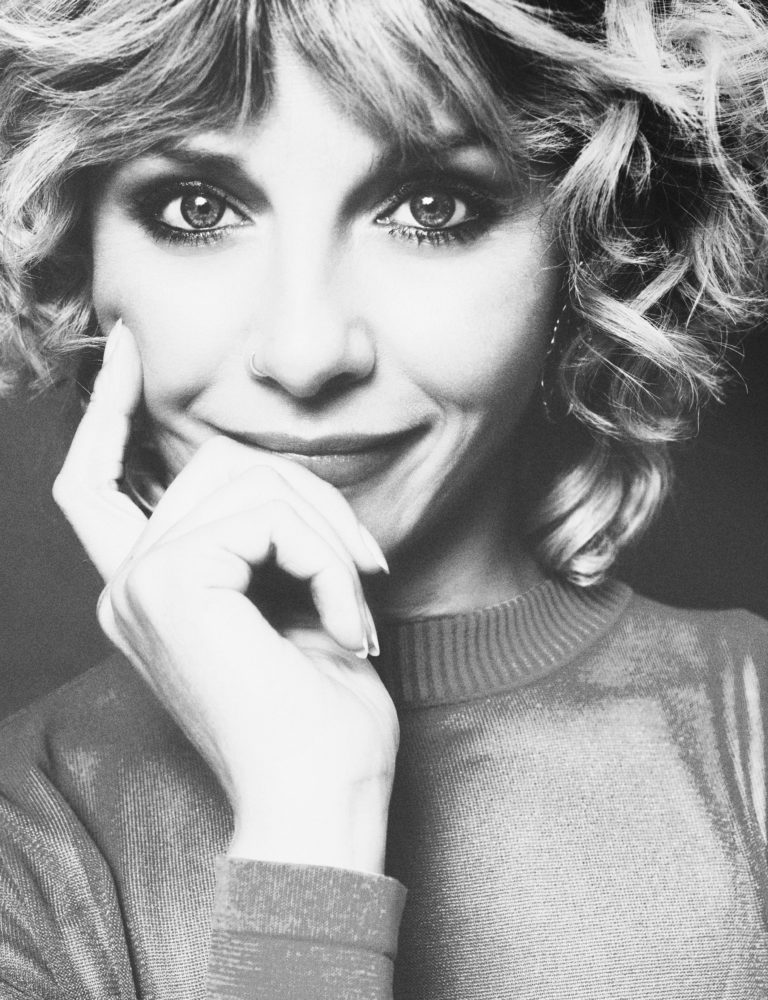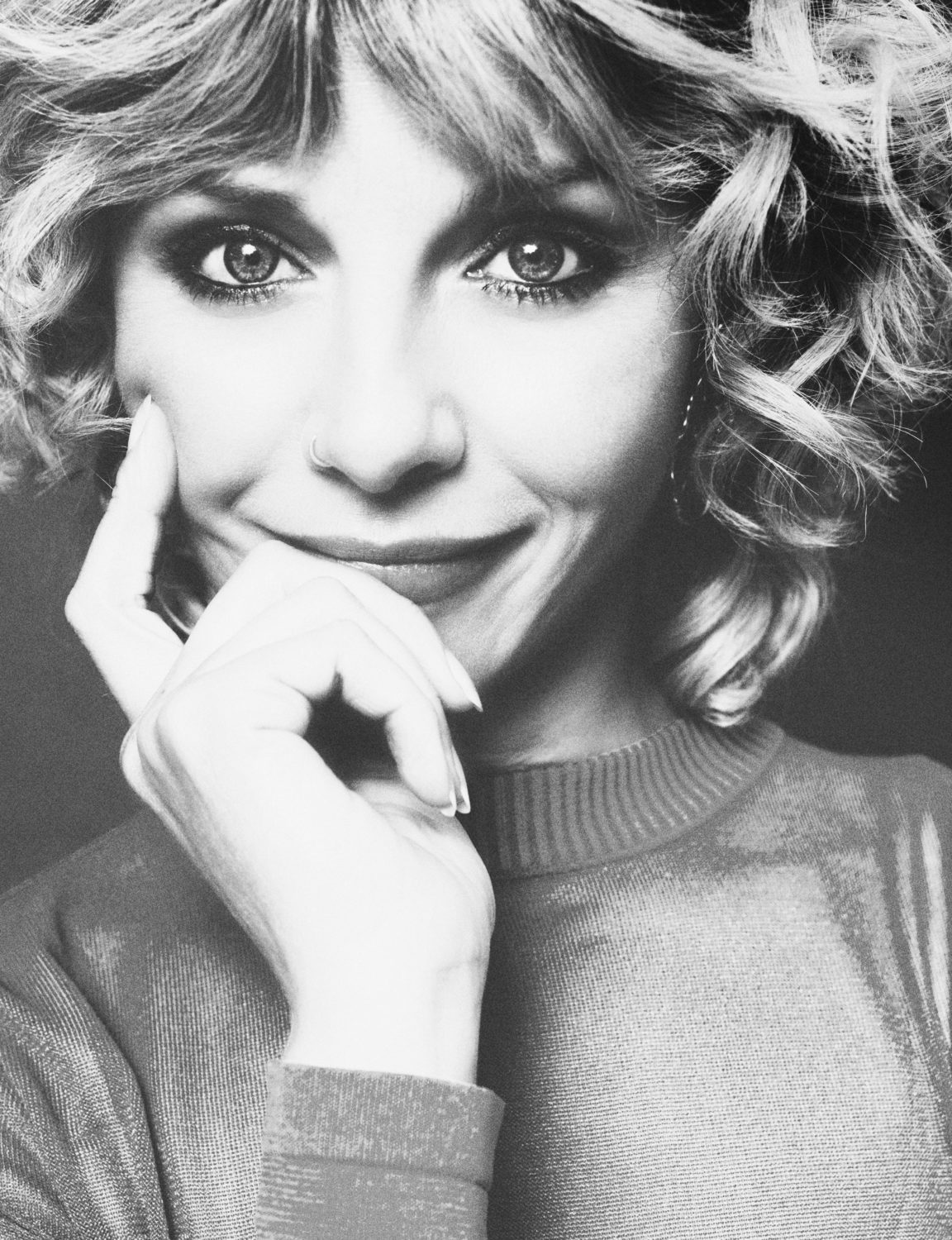 Also helping to colour the interplanetary locations that are jumped to in each episode, is production designer Kasra Farahani.
Sophia added, "It's amazing to be dropped into these worlds he creates. He's a genius. Marvel, Disney, they put so much work into the sets. You just feel like you're there."
I wondered if Sophia ever found it intimidating. She replied, "It feels like the first day of school every time I start a job. I always have imposter syndrome."
From the vivid and fearless character portrayed on screen, that's an admission hard to believe. I asked if she shares any commonality with her characters.
She revealed, "There's definitely overlap, I'm always applying so much of myself. Whether it's an attitude, a walk, a voice… you pick things up."
Sophia's intuitive approach also seeps into how she relates to her on-screen counterparts. The chemistry (and friction) between Sylvie and Loki illuminates the series and humanises the gods.
She joked, "It's quite easy to take the mickey out of Tom Hiddleston and I'm sure he would say the same about me. It comes naturally to us."
But the secret to their dynamic is trust. Sophia revealed, "We get on and like each other. We feel secure in each other's company."
Fans also treasured the wider metaphor depicted in LOKI: self-love. Throughout, Loki meets variations of himself (not just in Sylvie form), resulting in his character's evolution.
Sophia said, "Most people have times in their lives when they feel uncomfortable, or are figuring out who they are. It's sort of life's work, I think. People are, in my experience, always on that journey, falling in and out of love with themselves."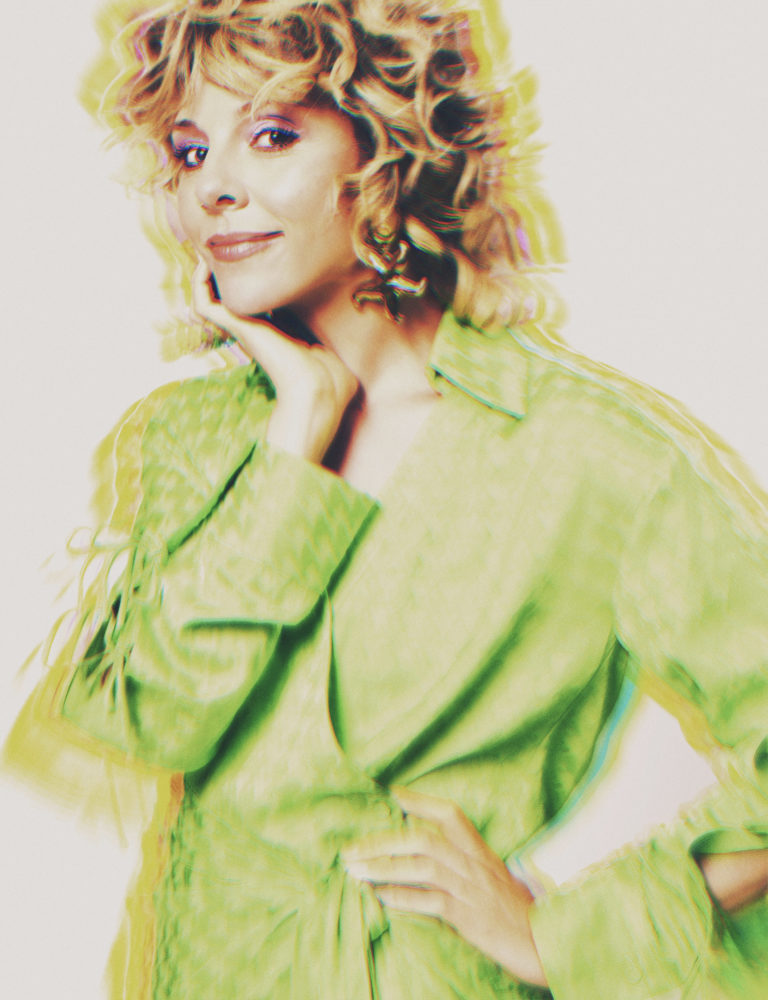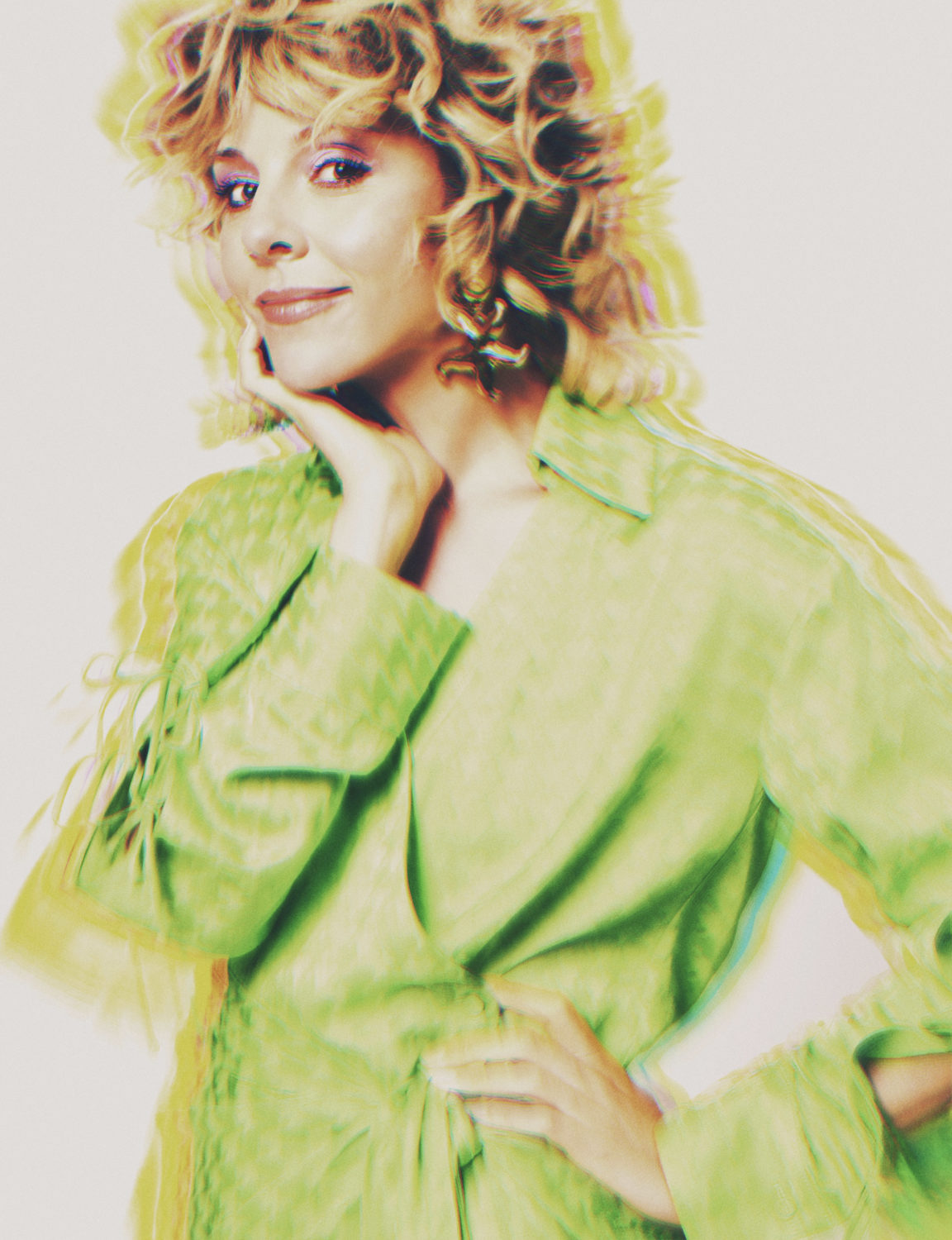 Di Martino's universe off-screen has been just as eventful, becoming a mother during her time on LOKI.
She revealed, "It's been quite a journey, I was nine months pregnant when I was offered the job. Now I have two toddlers and we've shot two series, in two countries."
She added, "I've got really fond memories of raising babies in film trailers, having costumes designed around how to feed them. I'm grateful for those who made it so accessible. I love my job and adore being a parent, and it's at its best when I can do both at the same time."
Sophia met her partner (actor, writer, director), Will Sharpe, on his Channel 4 series Flowers. The black comedy-drama, also starred Olivia Colman and focuses on the psychological dissolving of the Flowers family.
On depicting Amy Flowers, Sophia said, "For roles that are quite extreme, putting yourself in a place that is really uncomfortable can take a lot from you."
She took a deep inhale and added, "I was so exhausted after filming because I was playing at such a high frequency, pushing myself physically, emotionally, day after day… it takes a while to get over."
"You need rituals in place," Sophia outlined. "After a job, I sort of say goodbye to the character." I interject, "Like a funeral?" Sophia laughed, "I don't kill them off, there might be another series! Instead I release them, for the moment."
She added, "Part of that is the costume, undressing for the last time is always ceremonial for me. I really remember removing Sylvie's boots and saying, 'Thanks Sylvie, look after yourself,' then you take the character off and let them go."
Sophia also practices other stabilising rituals. When she's not saving (or destroying) the world on tv, she loves to draw and paint, to cook and bake, and to grow things.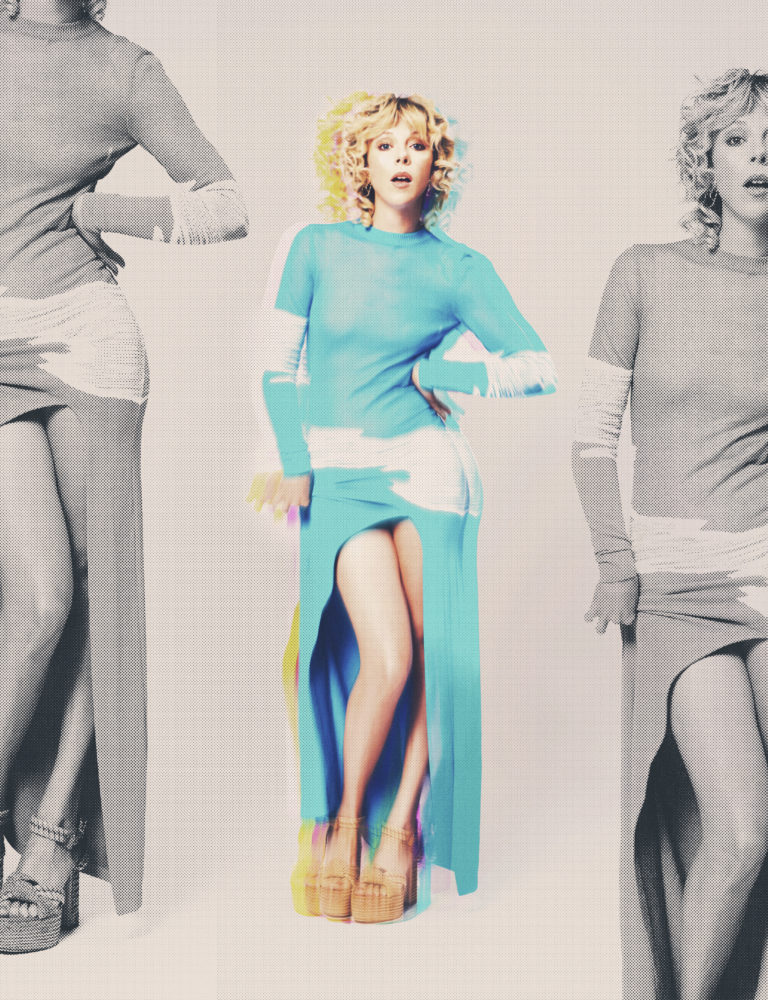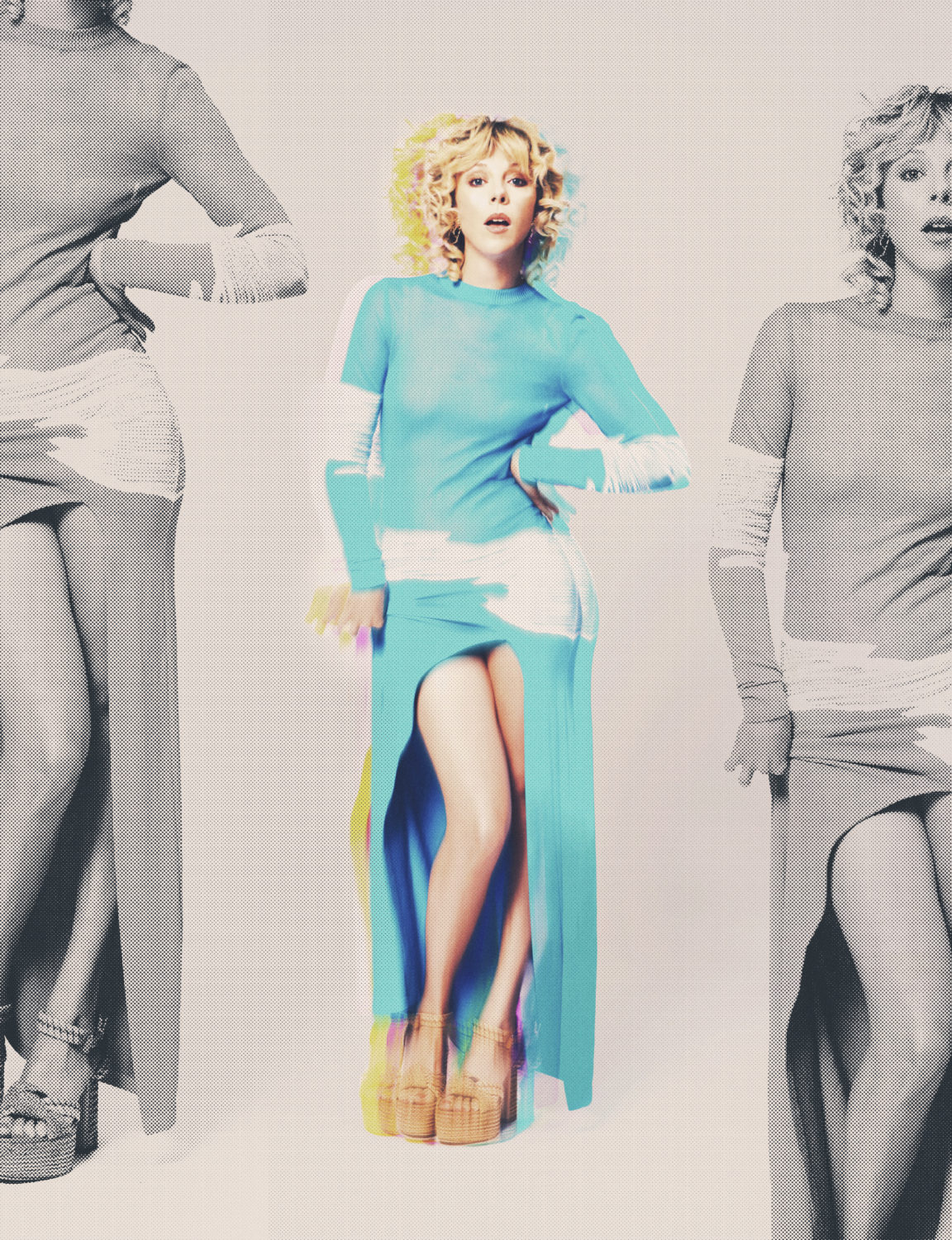 She smiled, then said, "I love being outside and being grounded." Her love of cultivating and nurturing has seeped out of her personal life and into a career that is in full bloom, too.
My last question: "You can bring one person to a desert island, who are you taking?"
Without hesitation, Sophia said, "My family! Those three are the main players. Then I'd choose my mum, because she could watch the kids while Will and I go off."
When the laughing subsided, Sophia concluded earnestly, "My mum is also really good in a crisis, so she'd be great to have around."
I imagine Sophia's hypothetical island isn't a multiverse away, but perhaps closer to the life she's already crafted in reality: her family by her side, surrounded by nature, with a dash of mischief, and full of peace (along with a great wardrobe).
Photographer
Mark Cant
Stylist
Jennifer Michalski-Bray
Make-Up Artist
Lisa Potter-Dixon using Giorgio Armani skincare and Make-up
Hair Stylist
Narad Kutowaroo using Unite Hair
Retoucher
Lewis Hughs at Surface Touch