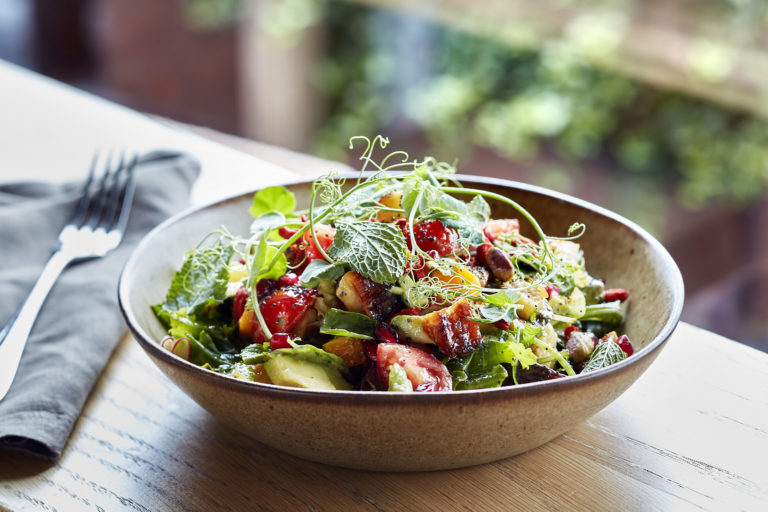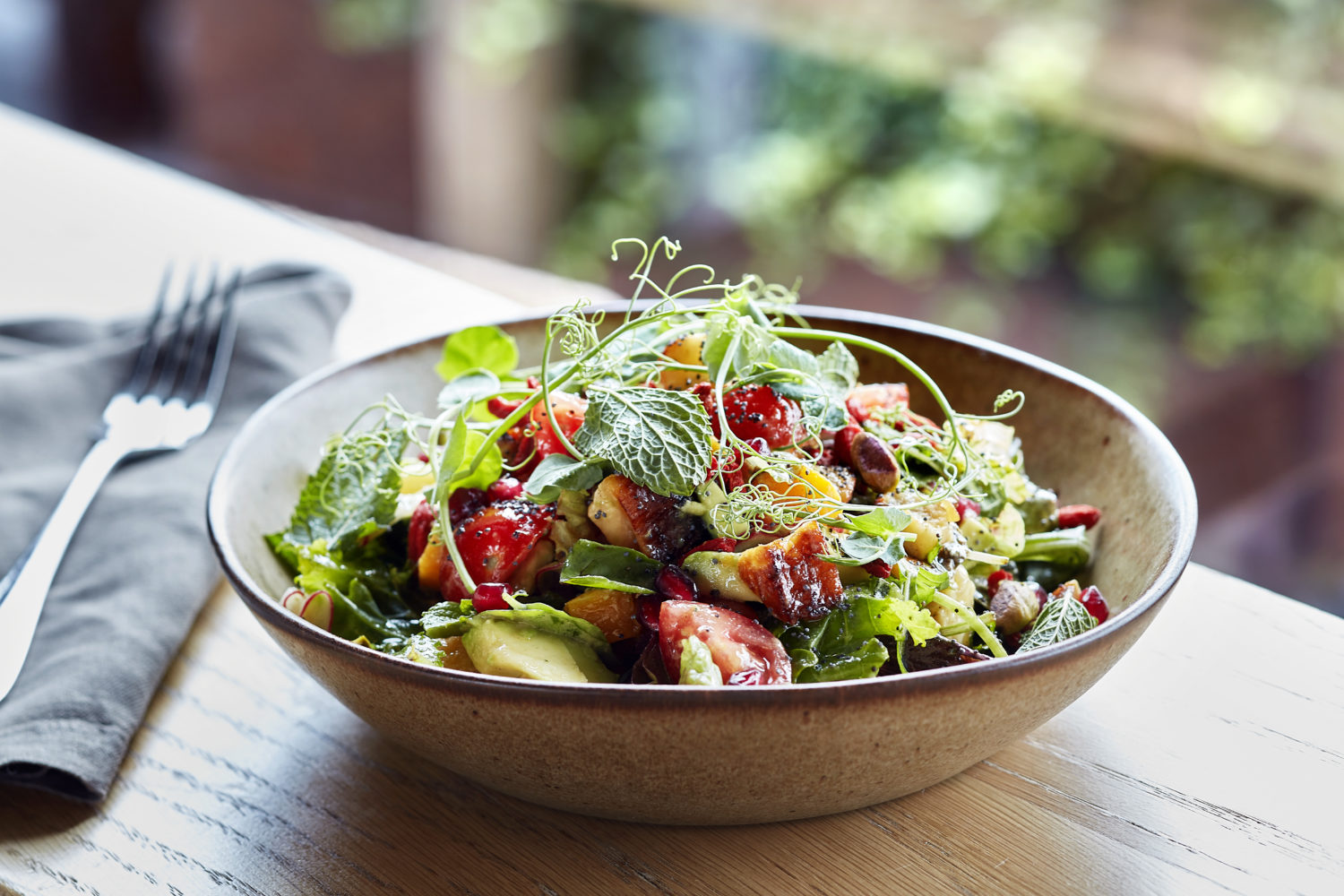 This month The Nest at Treehouse London is hosting an exciting collaboration with The Açaí girls. Plant based and heath inspired food duo, The Açaí girls have worked with the iconic restaurant, based in The Treehouse Hotel in Marylebone to produce a fresh, delicious and nutritious menu this September.
This colourful and fresh menu, available throughout September at The Nest, is a celebration of wholesome food and can be enjoyed whilst admiring the breathtaking 360-degree view of the iconic London skyline from the rooftop terrace.
When visiting try the tasty Harissa Charred Aubergine for a flavourful experience. The dish is delightfully sweetened with honey and wonderfully textured with the smoky flavour of toasted pine nuts, accompanied by a zesty lemon and mint dressing.
When it comes to salads, The Açaí Girls do not disappoint, with a speciality Summer Squash Salad offering oodles of flavour with squash, cherry tomatoes and avocado topped with nutritious, fresh superfood seed mix and tantalisingly dressed with honey and apple cider vinegar.
The menu also features The Açaí Girls signature Load Me Up Açaí bowl, delivering everything you would expect and more, from a bowl of Açaí. This delicious bowl is absolutely bursting with antioxidants and goodness whilst looking mouthwateringly colourful, fresh and picture perfect.
The interior of The Nest certainly sets the scene for this exciting menu. Sitting inside the Nest at Treehouse Londin means being surrounded by gorgeously life-filled greenery and fresh tumbling plants. The view of London is second to none and the large windows allow natural light to spill into the restaurant.
The Treehouse Hotel itself takes inspiration from the trees, aiming to capture the childlike freedom of playing in a treehouse. The hotel has taken this exploratory and organic feel into it's decor shown through delightfully stylish and free-spirited, rustic interior design.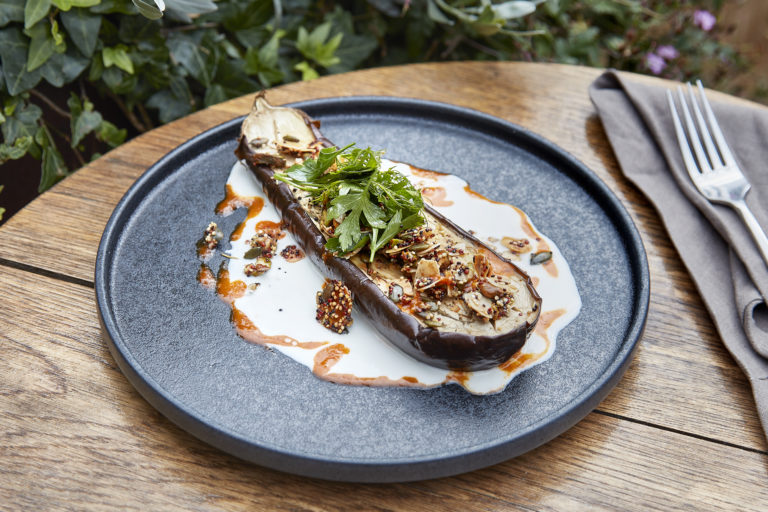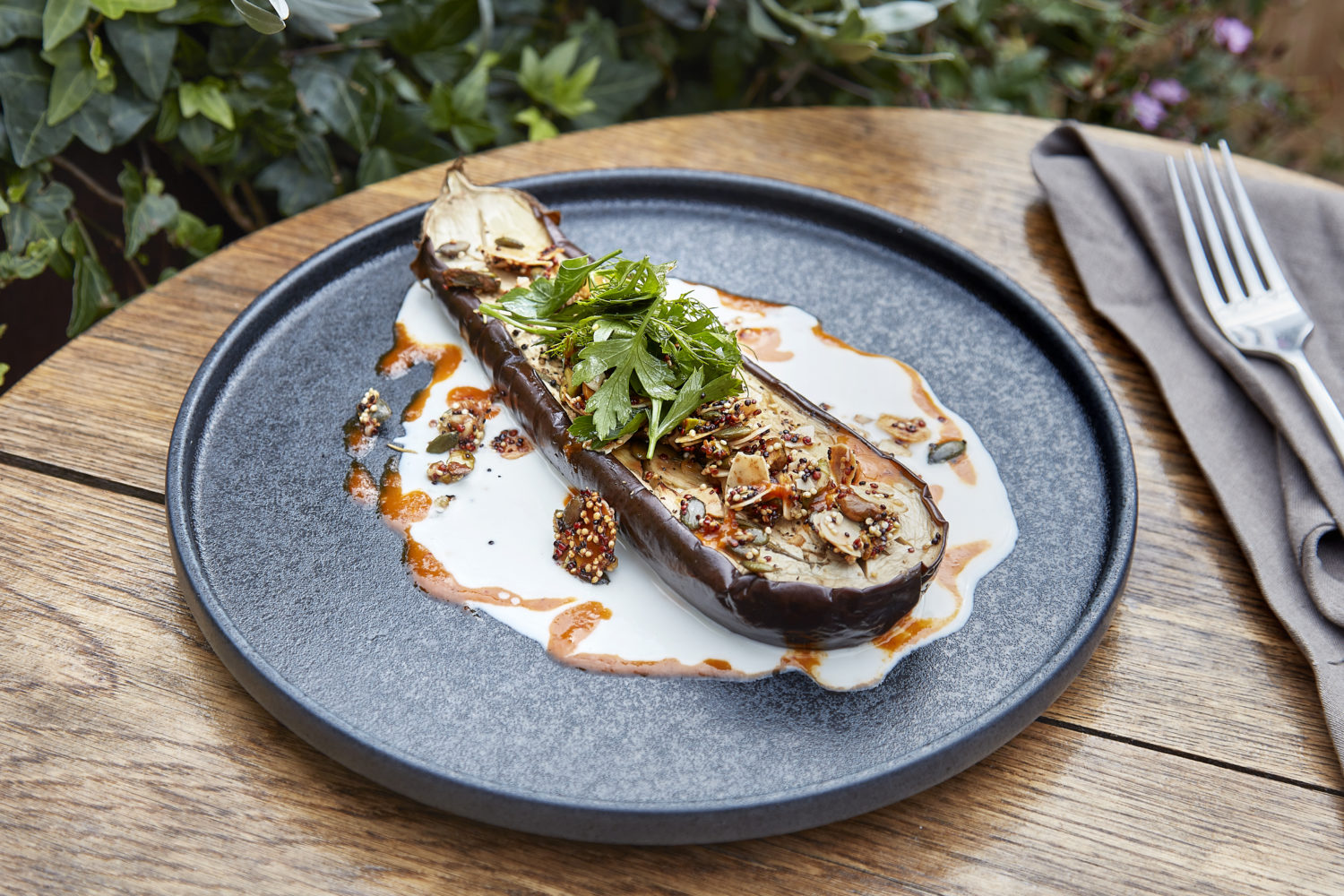 The hotel has an ethos which is present in the atmosphere of feeling close to nature, from repurposing, focusing on handmade details, sourcing local ingredients and practising sustainability.
Similarly, The Açaí Girls, founded by two sisters Megan and Georgia Salamat, was created with a health focused and plant based approach. The Açaí Girls is a brand born through a mutual love and appreciation of food and culture. Megan and Georgia wanted to cherish special memories and found that recreating fantastic food and focusing on the positive and the healthy aspects of the food is a great way to continue to do this.
Whilst working with The Nest to craft this menu, they curated every food option to ensure they are bursting with micro nutritional benefits.
Co-founder Georgia Salamat explains, "We have designed our menu to not only give you the best taste experience, but also a whole body experience. We believe that food should enhance your mood, supply and fuel your body with the essential micronutrients, vitamins and minerals it needs.
Each of these menu items do exactly that, using ingredients such as super foods and adaptogens to enhance the nutritional content. We are so excited to be expanding with The Nest, which is such an amazing, like minded brand. "
Visit The Nest at Treehouse to book your table now treehousehotels.com.