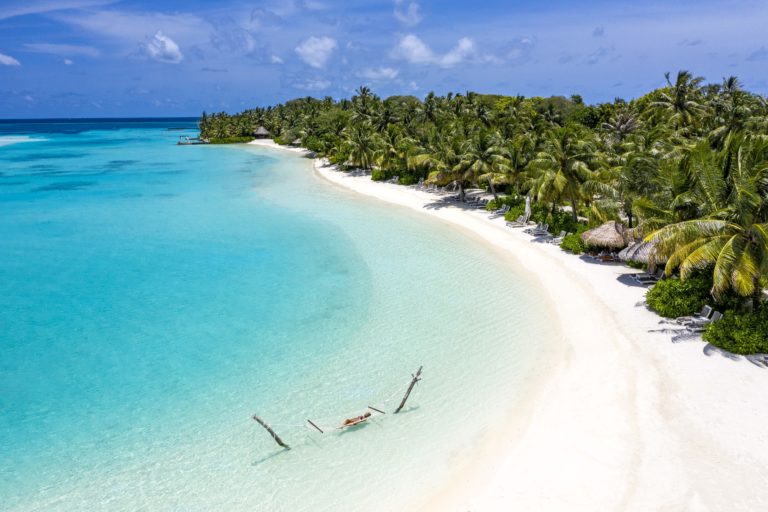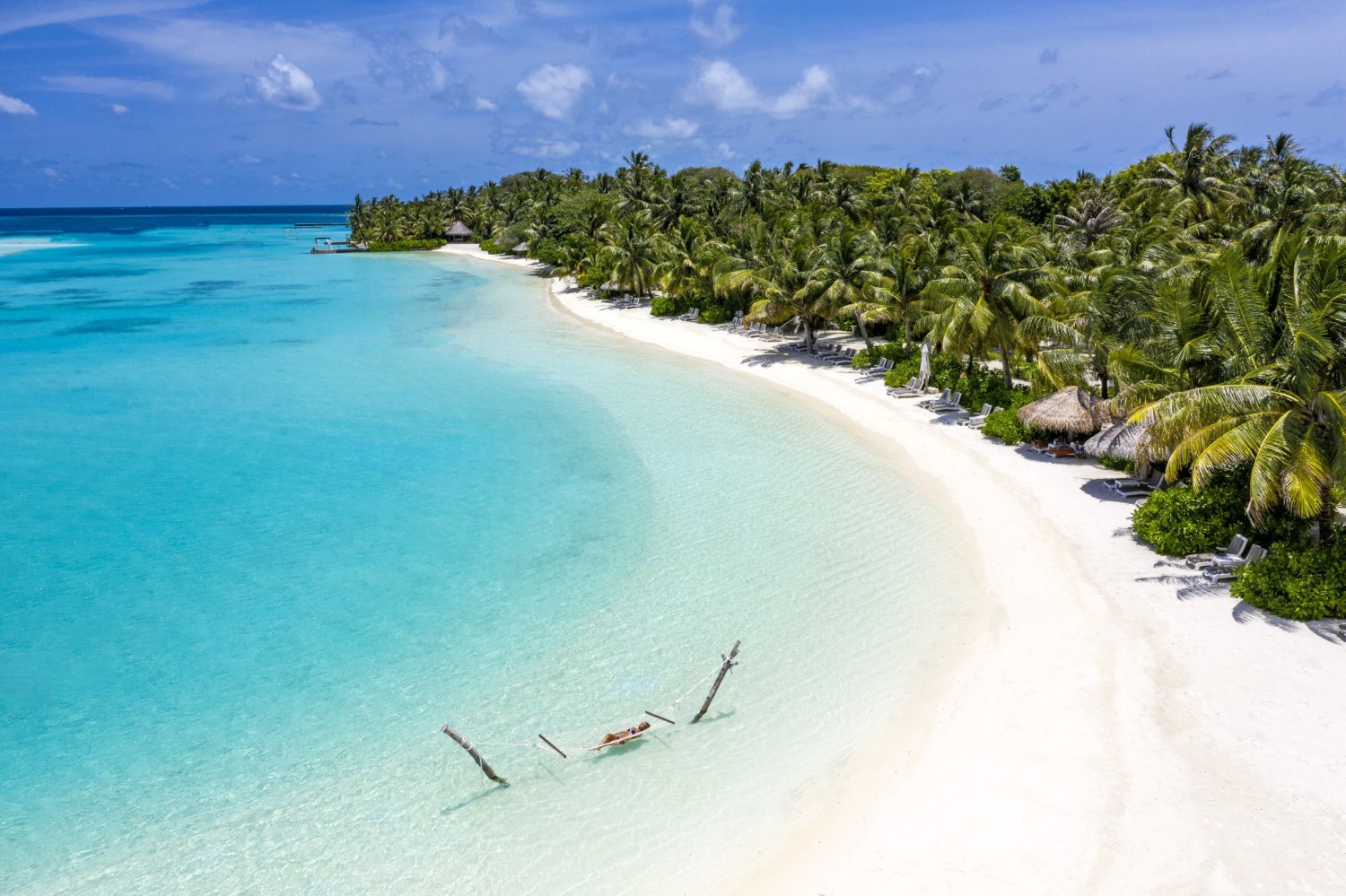 From stretches of sandy isolated beaches to clear blue waters, the Maldives and its tropical beauty is an accolade to travellers alike. This postcard perfect dream destination is for many, a once in a lifetime experience.
Conceived on the nearby island of Furanafushi, a short 15 minute speed boat ride from Malé, The Sheraton Full Moon Resort and Spa is a five-star resort which fully occupies the island and wows guests as soon as you arrive. Powdery white sands and perfectly poised palms are the backdrop for this tropical destination.
This luxury resort offers 176 guest rooms designed to blend into the surrounding turquoise waters, white sandy beaches and lush vegetation. The resort also boasts three outdoor tropical fresh water pools, catering for all guests and is the perfect destination for honeymooners, families with young children or teens and solo travellers.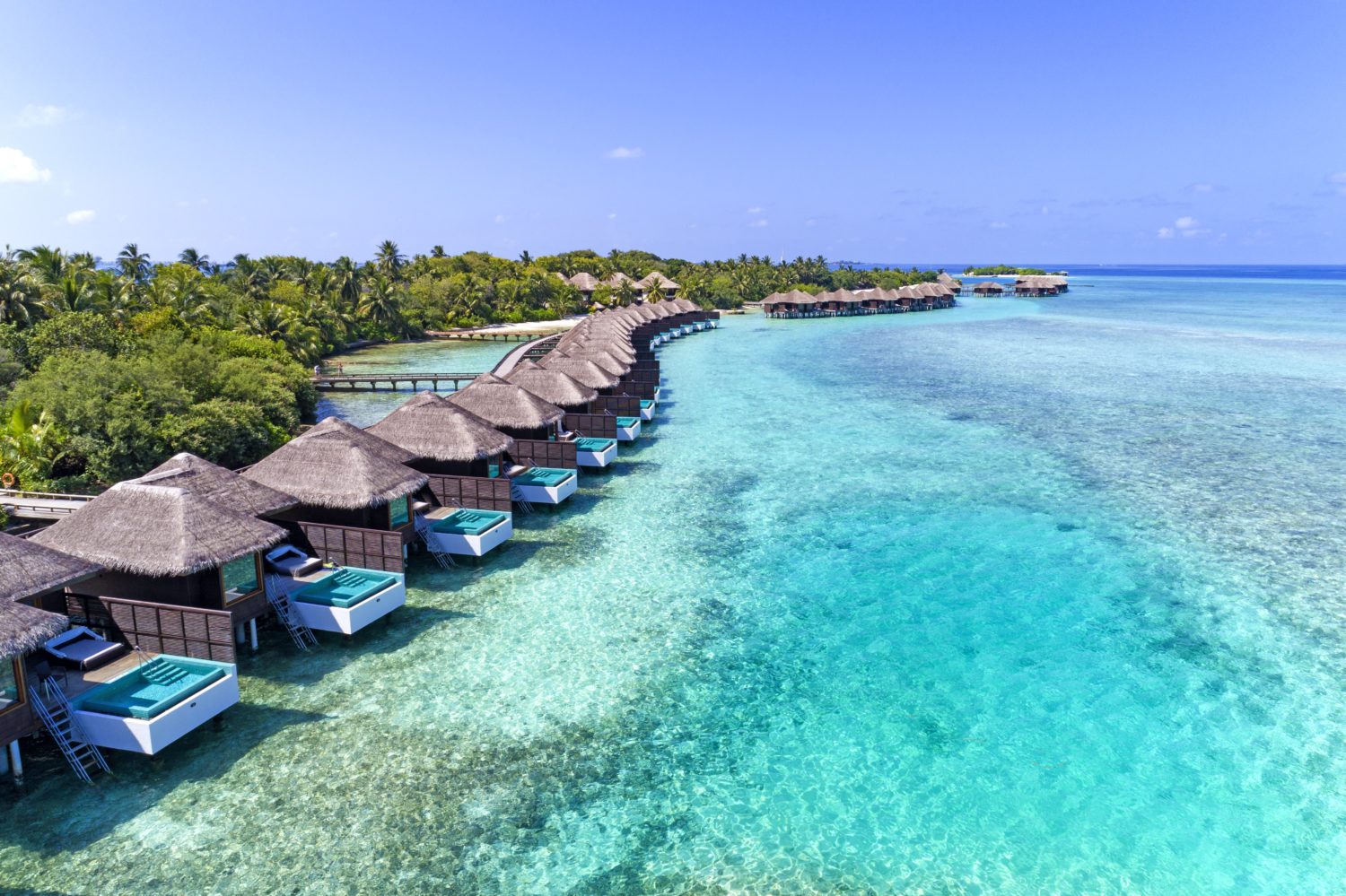 Offering seven bars and restaurants in total, guests are suitably taken care of, from alfresco Maldivian feasts to rich Thai cuisine. During the day the Anchorage Bar is a relaxed bar located near the main swimming pools and shark feeding area and is ideal for those looking for light bites in the day and by night sipping on one of the resort's signature cocktails, whilst enjoying music from the live local bands. For those seeking to experience flavours from across the Indian ocean, guests can sample dishes at Masala Hut, where a traditional mix of North and South Indian cuisine is served within a charming high-ceiling thatched roof pavilion.
There are so many ways to immerse yourself in the Maldivian culture, from traditional flower crown making to private beach yoga, those of all abilities can fill their day with activities. For guests looking to splash out, can opt for a private dining experience in the shallow water of the Indian Ocean. Submerge yourself (from waist height) in the water and tuck into locally caught fish and lobster, all whilst continually being topped up with glasses of cold champagne.
Nightly rates at Sheraton Maldives Full Moon Resort & Spa (www.marriott.co.uk/hotels/travel/mlesi-sheraton-maldives-full-moon-resort-and-spa