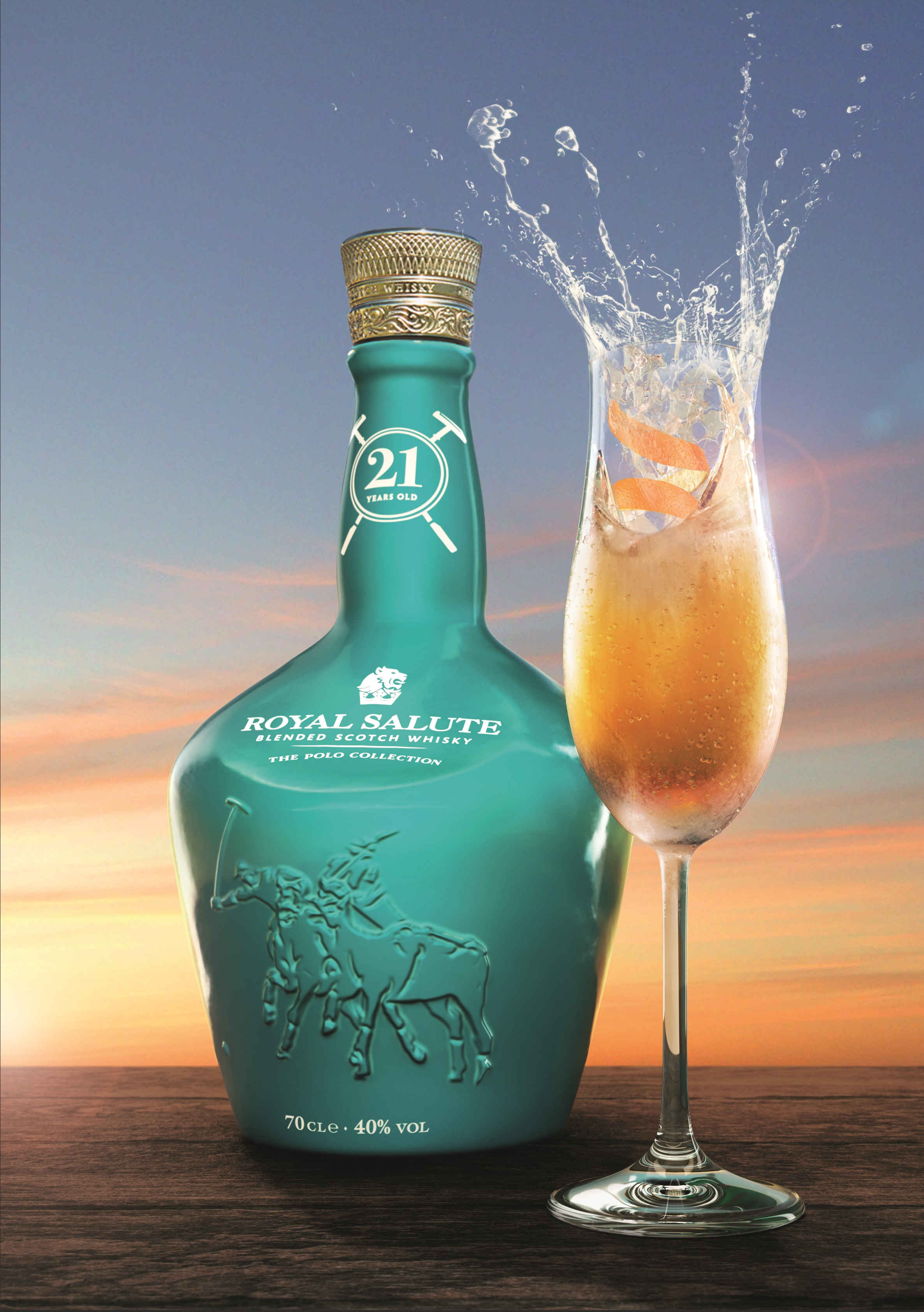 Royal Salute are giving a brave and bold masterclass on how whisky enthusiasts should not be condemned to enjoy their favourite tipple one way, and one way only: splashed into a rocks glass and sipped by the fire 'as nature intended', with head nor tail of variation. Royal Salute's newest release, the delicate and fragrant 21 Year Old Polo Edition, can also be served as a delicious champagne based cocktail, an eyebrow raising suggestion from the outset. However, pause to consider and the various pieces of the puzzle start to fall into place.
The underlying premise of the 21 Year Old Polo Edition is that of a well-aged whisky, smooth and refined on the palate, that can be enjoyed outdoors during the day. The inference being that it is at its finest when consumed in conjunction with Polo, the 'Game of Kings'. However Royal Salute offers another route of enjoyment, through the The Royal Salute Polo Spritz. This consists of, sweet syrup comprising of angostura bitters and Demerara sugar heated and condensed, then chilled, combined with a generous measure of 21 Year Old Polo Edition whisky, and topped off with champagne. A fairly revolutionary concept in a world of dogmatic and 'by the book' whisky consumption.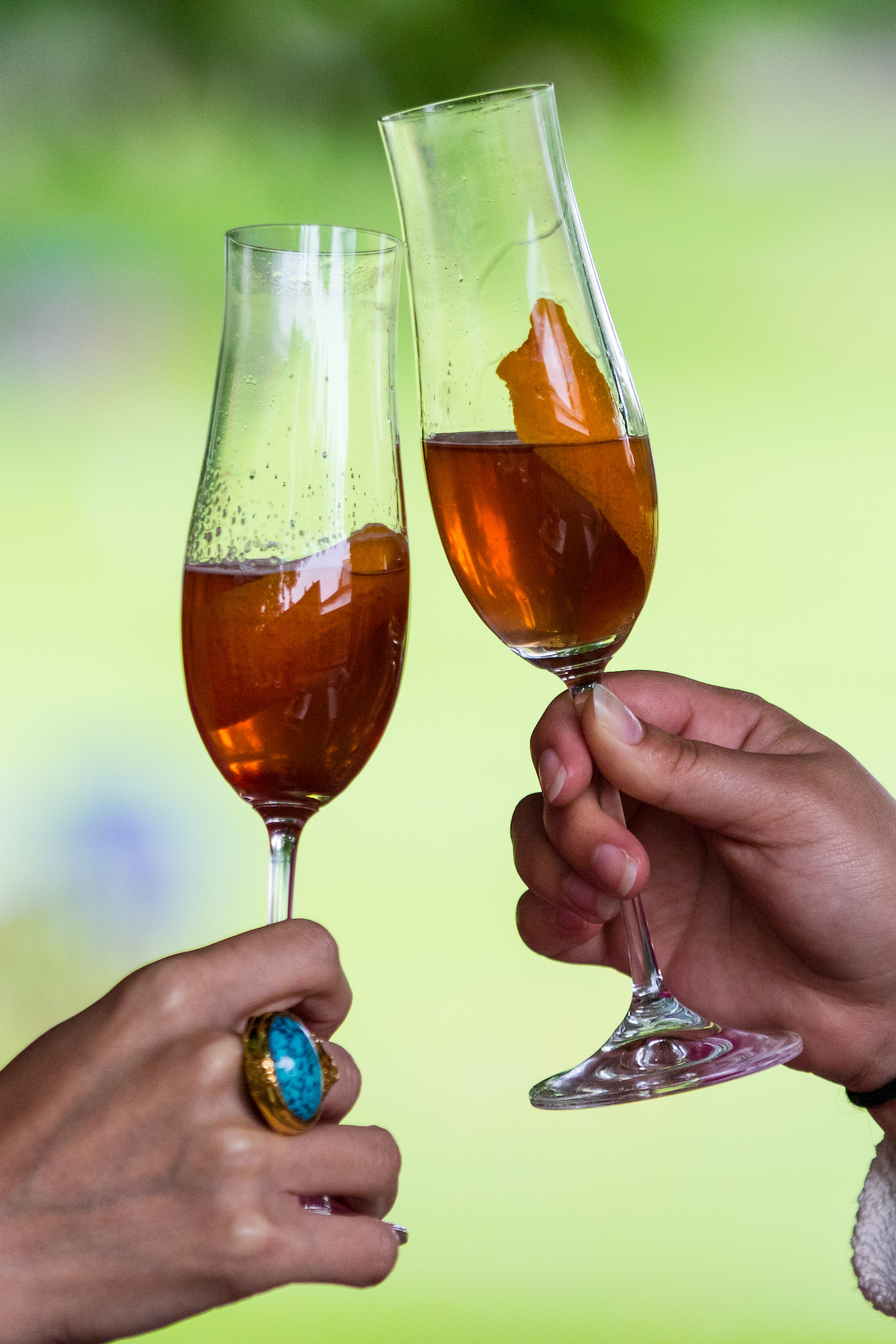 On the nose, the cocktail gives off a gentle aroma of dark currants and cinnamon, it smells fruity and intense. The opening flavours are of orange tart and a herbaceous freshness that's long on the palate with an oaty sweetness on the finish with some subtle barley notes creeping in. The combination of the dry, sparkling champagne and intense richness of the 21 Year Old Polo Edition and the syrup works in effortless unity. The cocktail feels like an irresistible al fresco, summer answer to a full bodied winter mulled wine.
Use 1cl of chilled Spritz Syrup
Pour 2.5cl of Royal Salute 21 Year Old Polo Edition
Top with 12cl of champagne
Express an orange zest on top
Add to the glass and stir, and enjoy!
Royal Salute 21 Year Old World Polo Edition 2017 (70cl) is available for £150 worldwide.
Follow Royal Salute on Instagram: @royalsalute