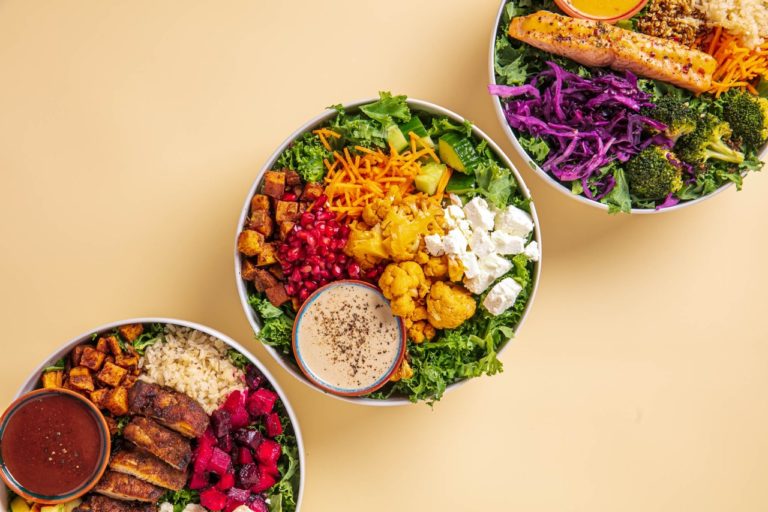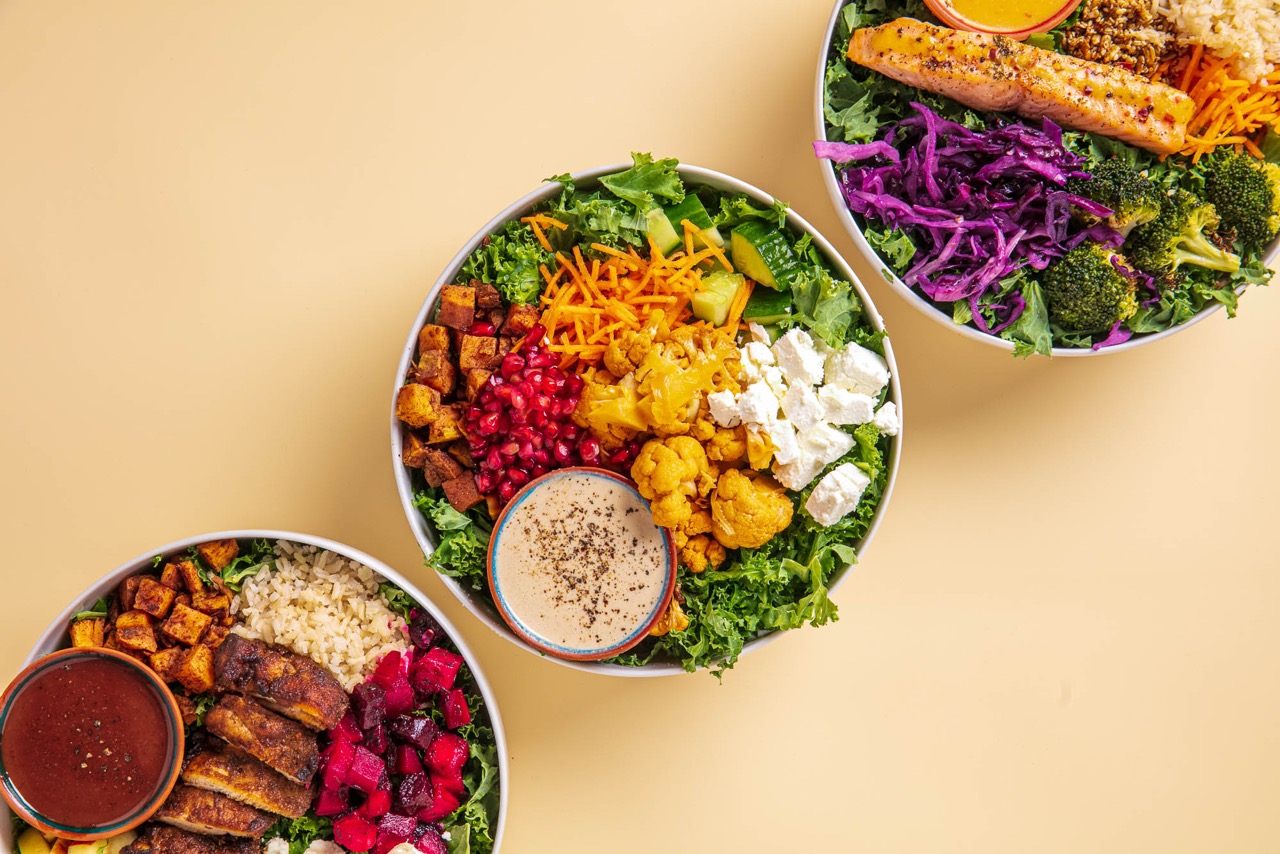 Say hello to The Salad Project, a newly launched all day salad eatery in the heart of Spitalfields that is redefining the salad bar as we know it! As autumn creeps in and we automatically turn to comfort food, allow the delicious bowls from The Salad Project to fill the need. The Salad Project has a newly launched autumnal inspired menu with over 55 seasonally fresh ingredients and hundreds of combinations to choose from.
The Autumn menu features the aptly named Autumn Bowl made from quinoa & freekeh, spinach, apples, bacon, brussels sprout, stilton, raisins and a pomegranate vinaigrette. The menu also features two hearty soups to warm you from the inside out. Warm the winter blues away with Kale and goats cheese green soup or, firm favourite for many, Carrot and ginger orange soup.
The Salad project allows visitors to build their own salad or choose from the menu of wonderfully crafted and freshly made salads and bowls. A popular classic from The Salad Project is the Hakuna Burrata, made from crunchy hazelnuts, apples and cucumber which excellently compliments the soft and creamy burrata.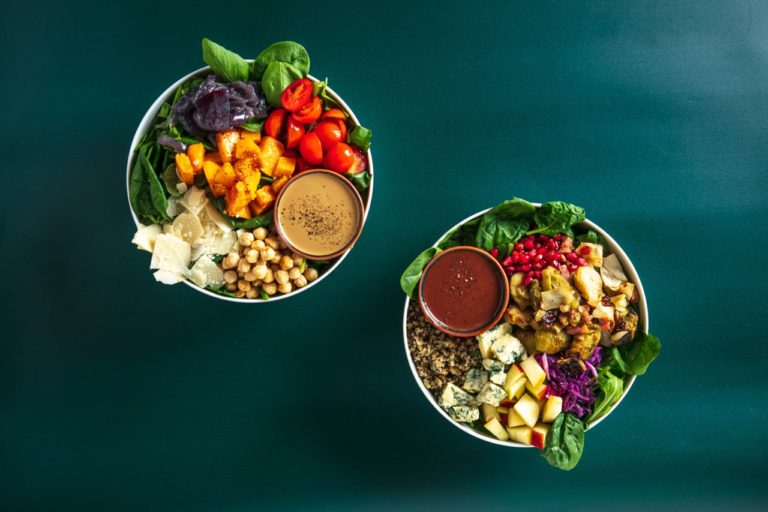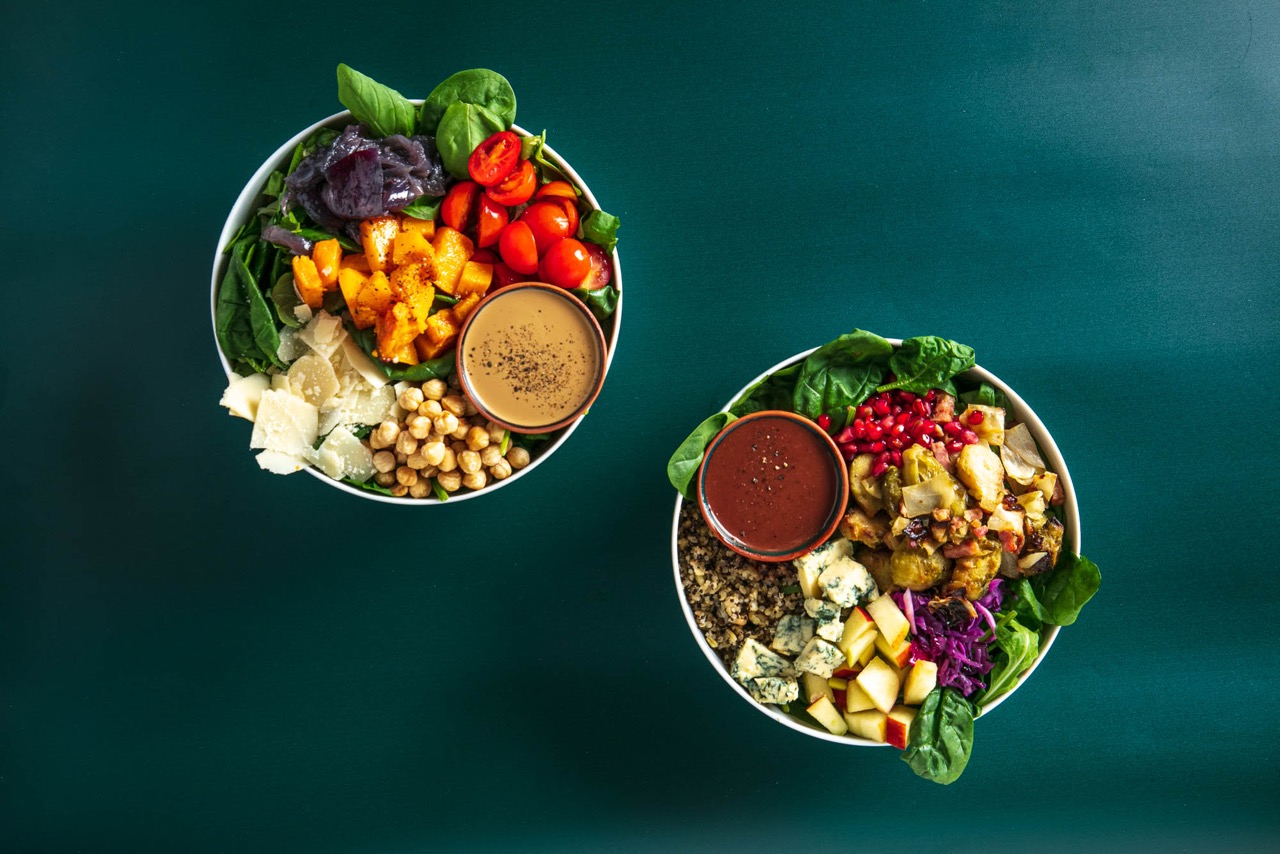 Another popular choice from the Salad Project is the G.O.A.T which is made from rocket, roasted sweet potatoes, caramelised red onions, cherry tomatoes, basil, sp chicken breast, goat's cheese, maple walnuts and carrot top dressing.
The Salad Project has many GF, vegetarian and vegan options available too, offering exciting and fulfilling bowls to please everyone. The 'middle feast' is a delicious vegan and GF bowl which champions cos, caramelised red onions, cherry tomatoes, cucumbers, mixed cabbage, parsley, baked falafel, hummus, crispy chickpeas, maple walnuts and a tahini lemon dressing.
Happily located in Spitalfields, The Salad Project promises to be a firm favourite among locals and tourists alike. The salad project promises to nourish people visiting the vibrant market and retro boutiques. It also serves an excellent healthy and hearty lunch time option for those at work, making it a great addition to the fantastic food scene in east London.
The Fruit & Wool Exchange, 68 Brushfield St, London E1 6AG