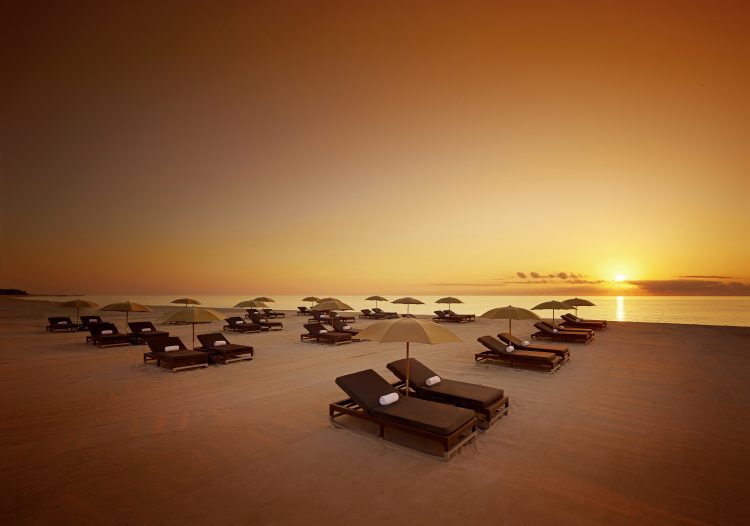 The unashamedly luxurious Setai hotel stands proudly just beneath Collins Park, Miami. In fact, it's impossible to miss given that it's the tallest and arguably the most impressive building in South Beach. The hotel is made of two different structures which have their own distinct offering, though both are undeniably united in their extravagance. One building houses beautifully charismatic Art Deco accommodation which principally faces towards the handsome courtyard, whilst the rooms in the tower are known as the 'Ocean Suites' and are so called thanks to their magnificent sea views.
The Setai interior decoration oozes sleek and sophisticated grandeur. The central courtyard is dotted with hypnotically swaying palm trees and small themed pagodas. This Asian style continues within the hotel and even extends to the glamorous spa where guests may have their chakras strategically realigned by highly polished spa staff. Treatments include the mandatory 'mani-pedi' and extend on to the Setai's own signature 80 minute Balinese massage designed to rejuvenate and restore should a day of bathing in Miami's blissful rays prove to be simply too taxing.
Proximity to the white sand beach is a key feature of The Setai given that it is literally a stone's throw from the entrance. The hotel's own swimming pools and sun loungers are enthusiastically attended by staff for whom no request is too great and the in-house restaurant 'Jaya' boasts a well-curated range of Asian-fushion dishes and is most certainly not to missed.
@thesetaimiamibeach
2001 Collins Ave, Miami Beach, FL 33139, United States