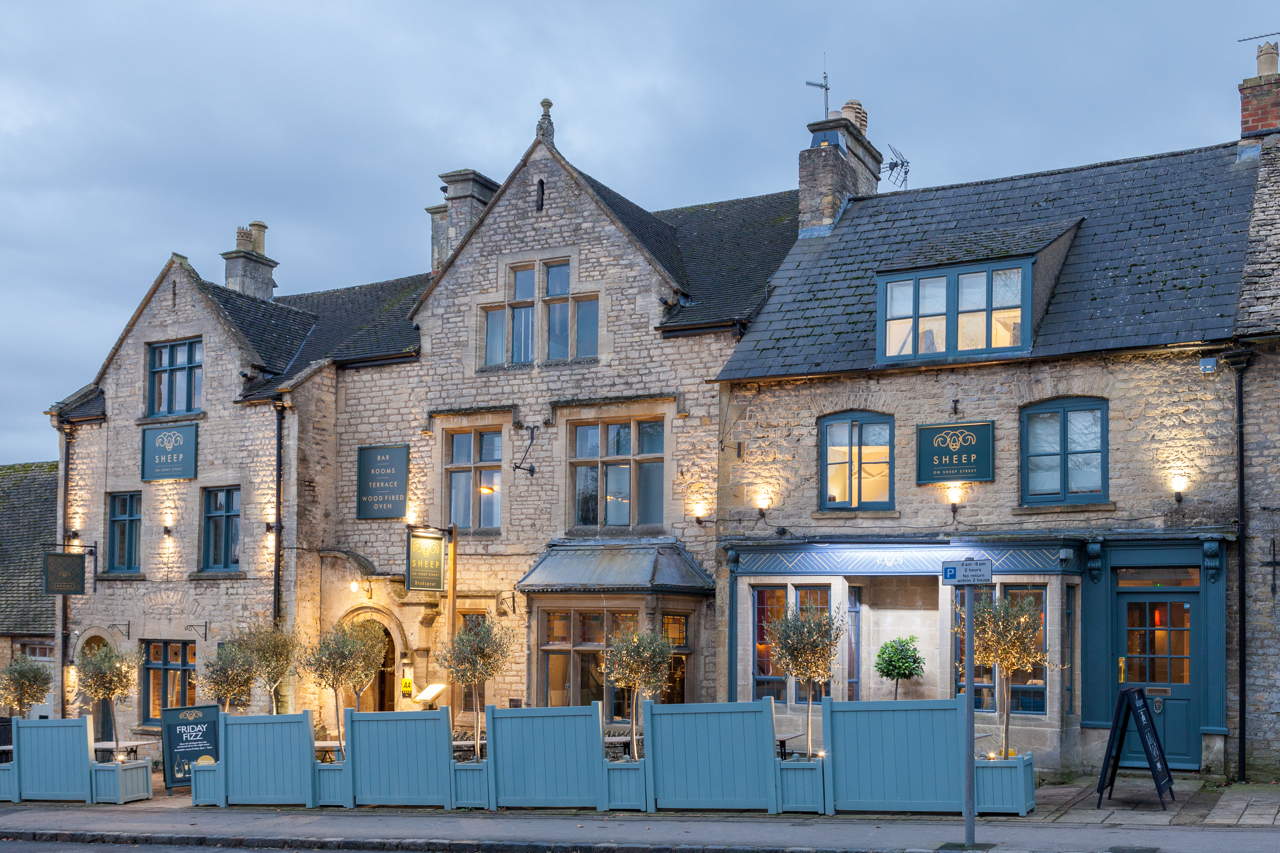 There is nothing better than escaping the hustle and bustle of city life, even if only for a couple of days. One of the most famed country destinations is undoubtedly the Cotswolds, renowned for its beautiful golden stone and rolling hills, it makes for the perfect weekend getaway.
During my most recent adventure, I visited the charming little market town, Stow-on-the-Wold, situated at the top of an 800ft hill, one of the highest points in the Cotswolds.
My guest and I finally arrived at the beautiful 17th-century buildings that are now home to the contemporary Sheep on Sheep Street. Once inside, the cosy interior put me at ease immediately. The fire was already burning, and there was nothing I wanted to do more than to curl up with a good book in one of the beautiful mid-century style, velvet armchairs. The friendly receptionist greeted us with warmth and efficiency and showed us to our Superior Room.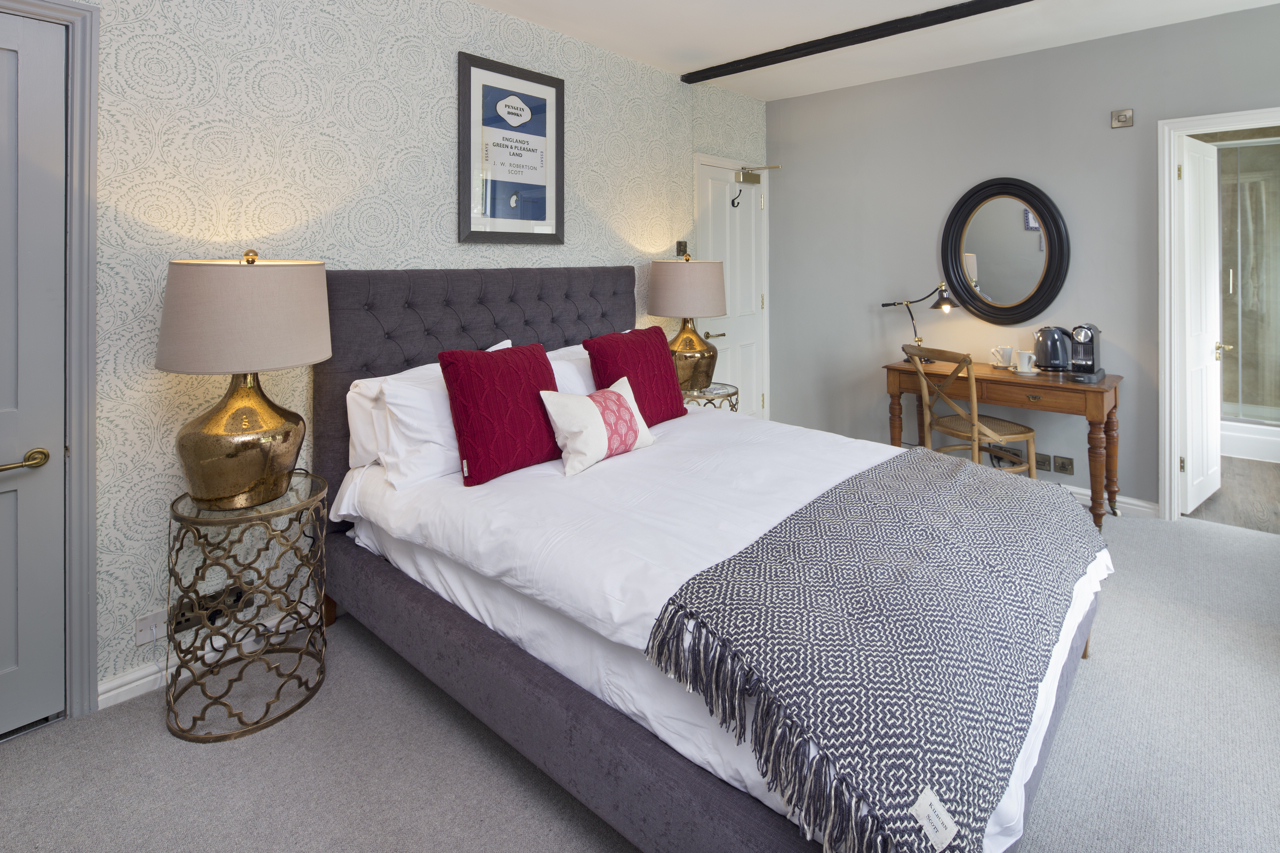 The bedroom's grey palette and dim lighting were inviting, and I looked forward to a comfortable night's sleep on the soft bed, fitted with luxurious Egyptian cotton sheets. The highlight of the room was the feature wall complete with exposed bricks and original windows, overlooking The Porch House, England's oldest Inn, another of Brakspear's properties.
For a town that is known to come alive during the day and sleep at night, when we headed down to dinner for the evening, it was thriving. The restaurant was buzzing with casual diners, hen parties, family outings and dinner dates. The kitchen prides itself on offering a seasonal menu and boasts a wood-fired oven, where you can watch your freshly made pizza being cooked.
Despite the extensive pizza menu, their 'Large Plate' offerings were also exceptional and I ordered the Whole Oven Baked Plaice, served with garlic prawns and grilled tender stem broccoli. It did not disappoint. My guest ordered the Todenham Farm 10oz Sirloin Steak, served with fries and garlic butter, which was described as, "Perfect, tender and juicy."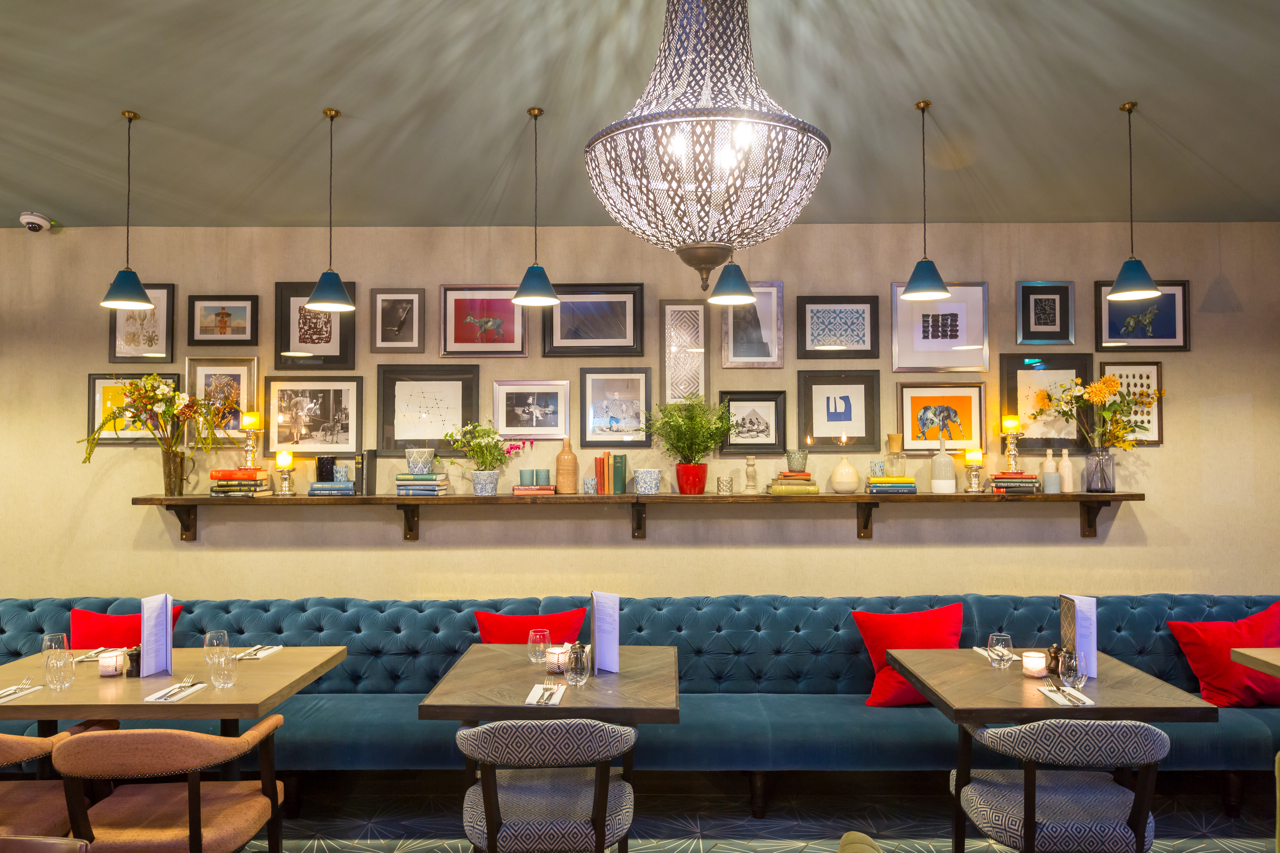 After our main courses, we were offered the house special Espresso Martini; I politely declined as I don't drink alcohol. However, I was thoroughly impressed with their offering of craft beers and speciality gins. It is not surprising that they were shortlisted as a finalist for the 'Best New Pub or Bar' for the Publican Awards 2017.
The next morning, I woke up well rested and ready to explore the town. Walk through the little lanes and alleyways, originally used to control and count sheep, a reminder of Stow-on-the-Wold's heritage as the Cotswold's major sheep market.
It was wonderful to see such a great selection of independent boutiques that specialised in antiques, food, jewellery and fashion. A particular favourite of mine was the Cotswold Chocolate Company; their handmade chocolates are delightful – all the more reason to return.
Sheep on Sheep Street
Sheep St, Stow-on-the-Wold, Stow on the Wold, GL54 1AU