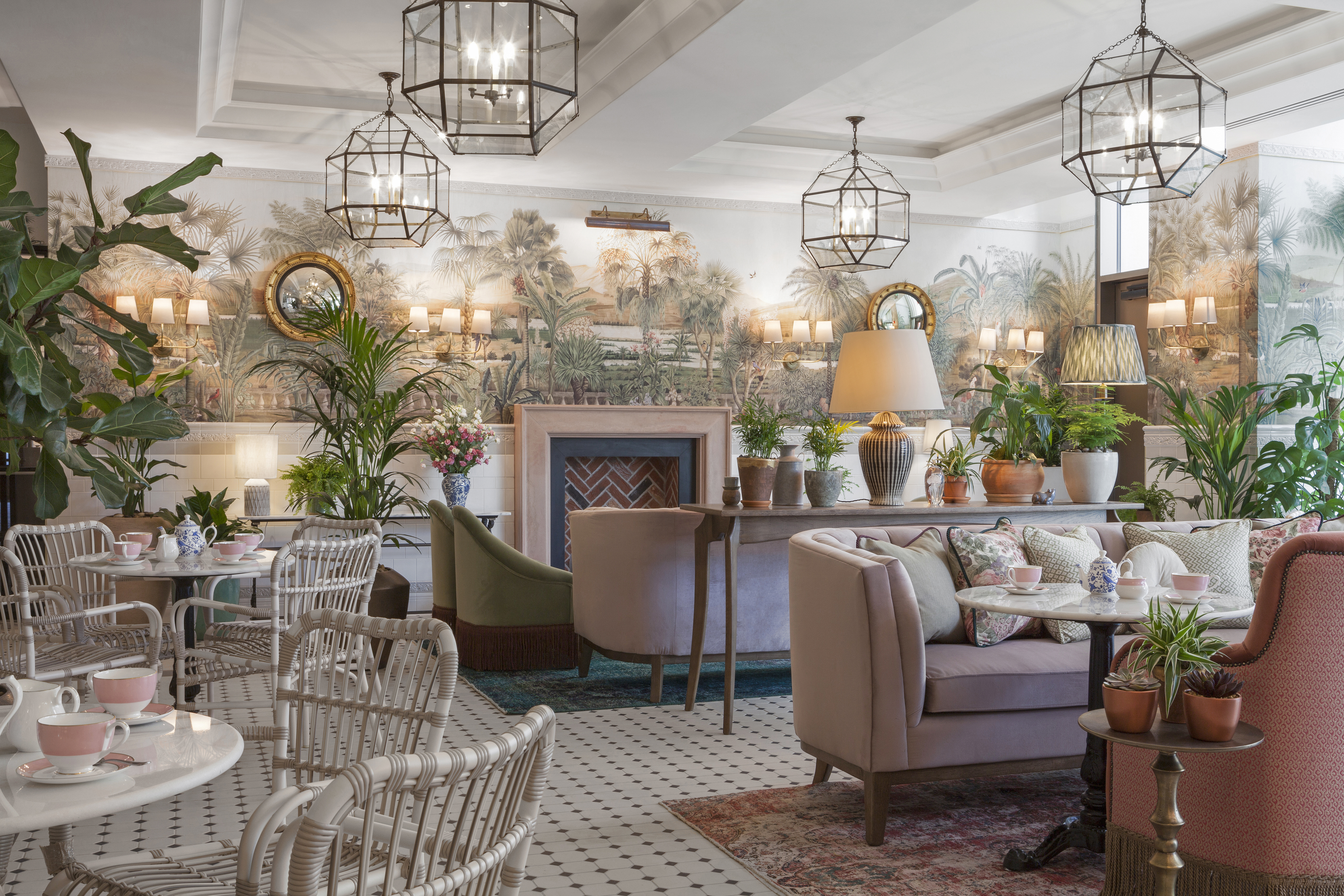 It was a Friday afternoon at King's Cross St. Pancras and the train station was humming with energy. Businessmen dressed in suits, their ties hung loosely around their collars, rushed eagerly through the station; desperate to get home from work and catch the last few hours of glorious sunshine that London had been blessed with that Spring day. While I, on the other hand, was only just beginning my journey to Cambridge.
Just a short 45 minute train journey from London, lies the beautiful historic city of Cambridge, and even better, lies The Tamburlaine hotel.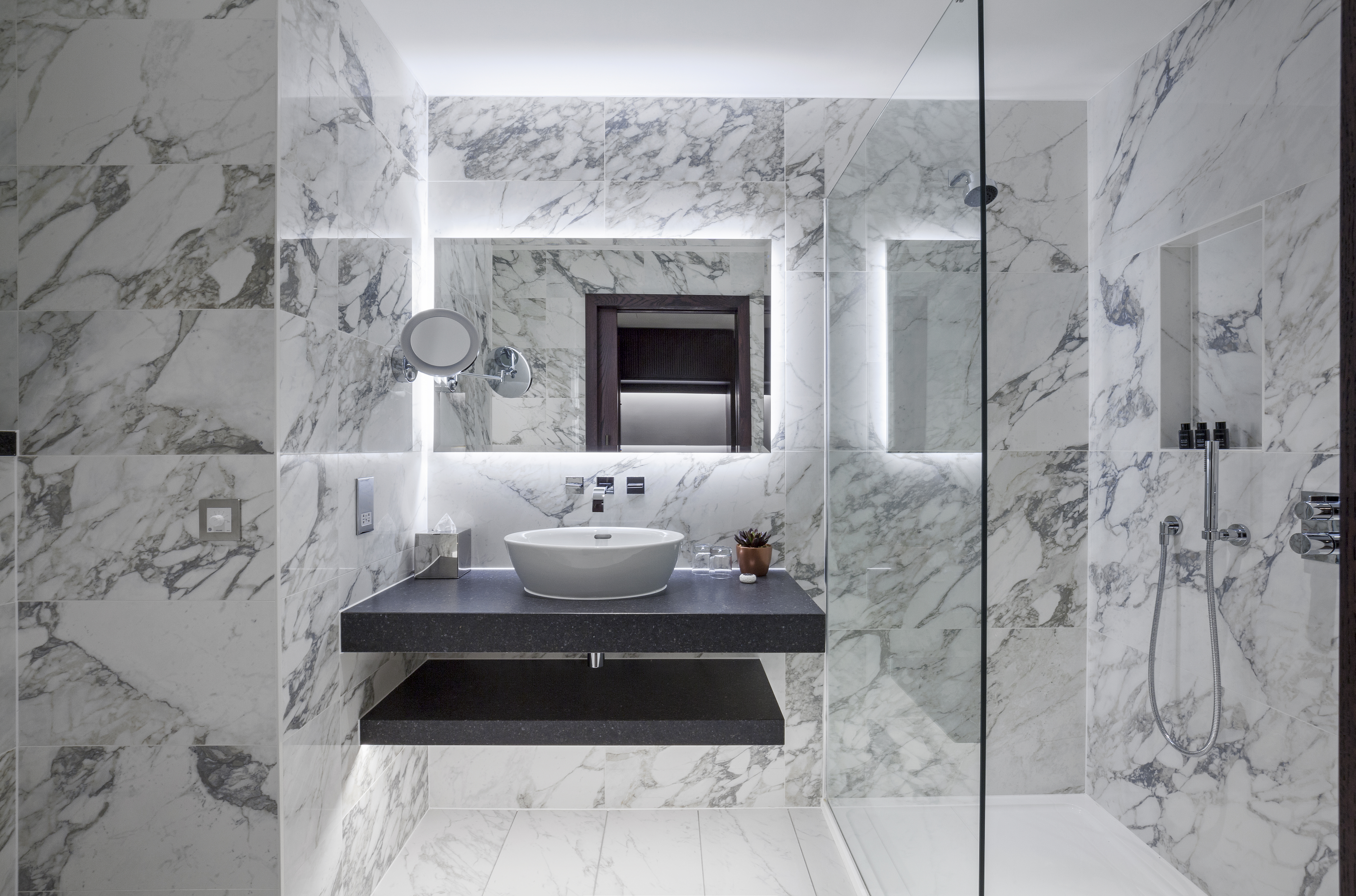 After just a minutes' walk from Cambridge station, I arrived at The Tamburlaine. Upon stepping foot inside the main entrance, I was wowed by double height ceilings, grand white pillars, a statement spiral staircase and cascading chandeliers. No sooner had I taken off my jacket; a young gentleman dressed in lavish velvet, traditional plaids and playful college stripes was stood beside me; offering me a cold refreshment and leading the way to check-in.
Once I had checked in, I was escorted to my room; despite every corner of the hotel trying to lure me away.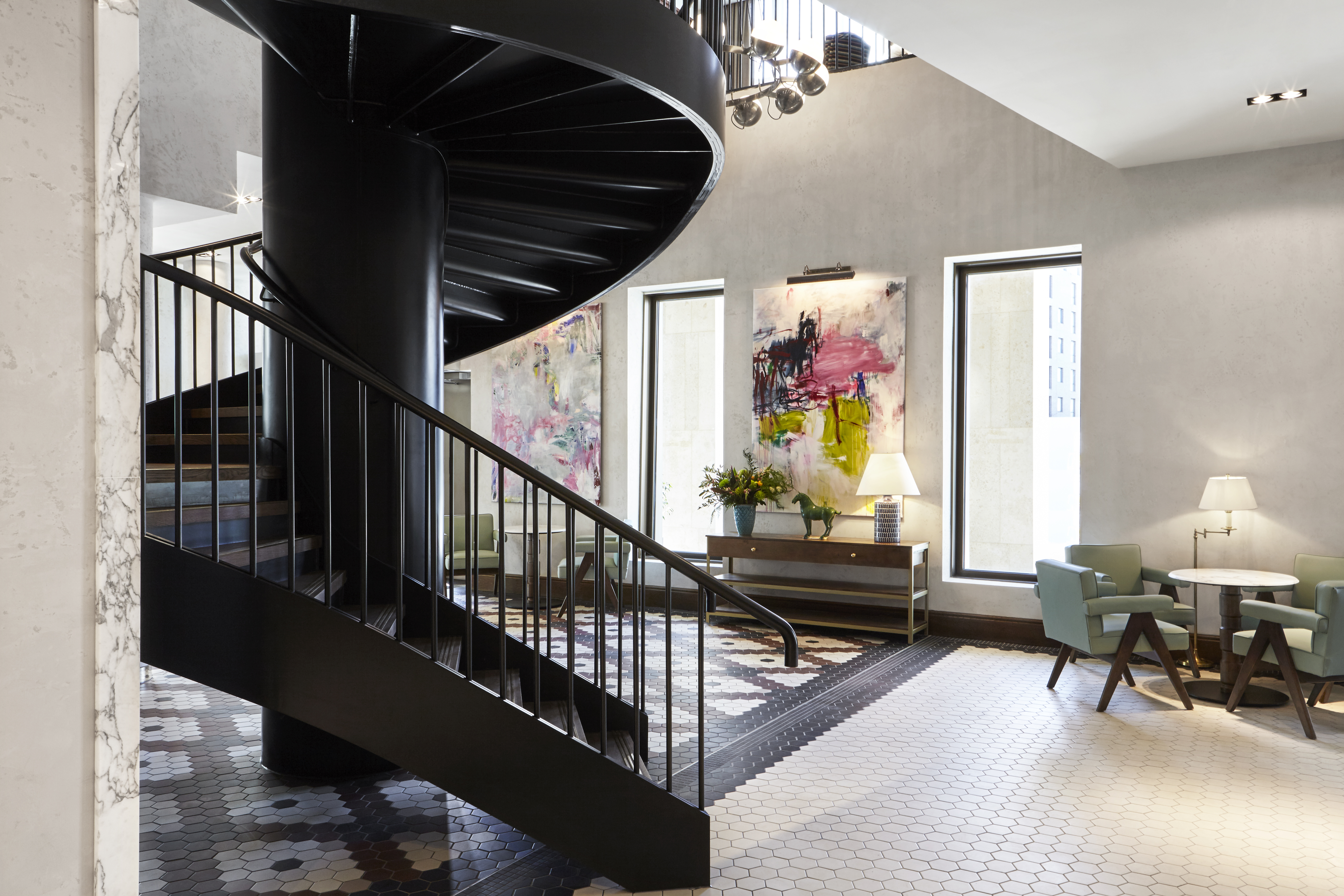 As I unlocked the door to my room on the second floor, I was greeted by a flood of natural light streaming in through the floor-to-ceiling windows, which overlooked both the city and the countryside. I took off my shoes and let my feet sink in to the plush carpet, and with each step, I felt as though I was slipping deeper and deeper into indulgence.
A sophisticated colour palate of Cambridge blue was accented throughout the bedroom with dark wood panelling, polished concrete, gleaming brass and richly patterned velvet. Bespoke furniture and handpicked retro pieces created a captivating personal space full of charm and character.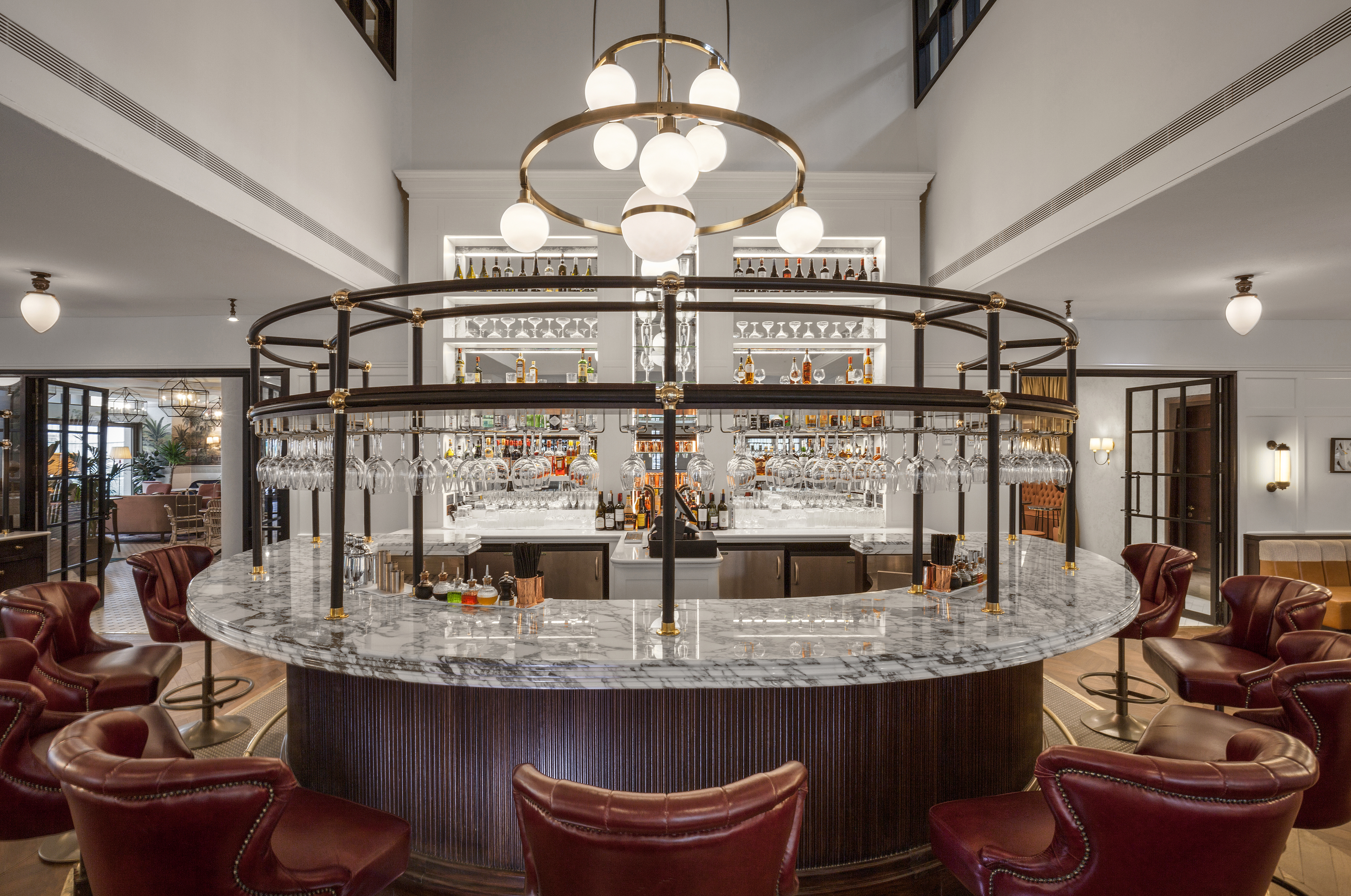 The bed was like none that I've lay on before. Once your head hits the pillow, you forget entirely where you are, and so the beauty of the room surrounding you becomes inconsequential, despite its allure. The handmade King Koil beds are enhanced with deep duck down toppers and are dressed with crisp Egyptian cotton, so falling into a deep sleep at The Tamburlaine is effortless.
Marble en-suite bathrooms are crisp and clean, with deep pile towels and robes, as well as exclusive toiletries provided by The White Company.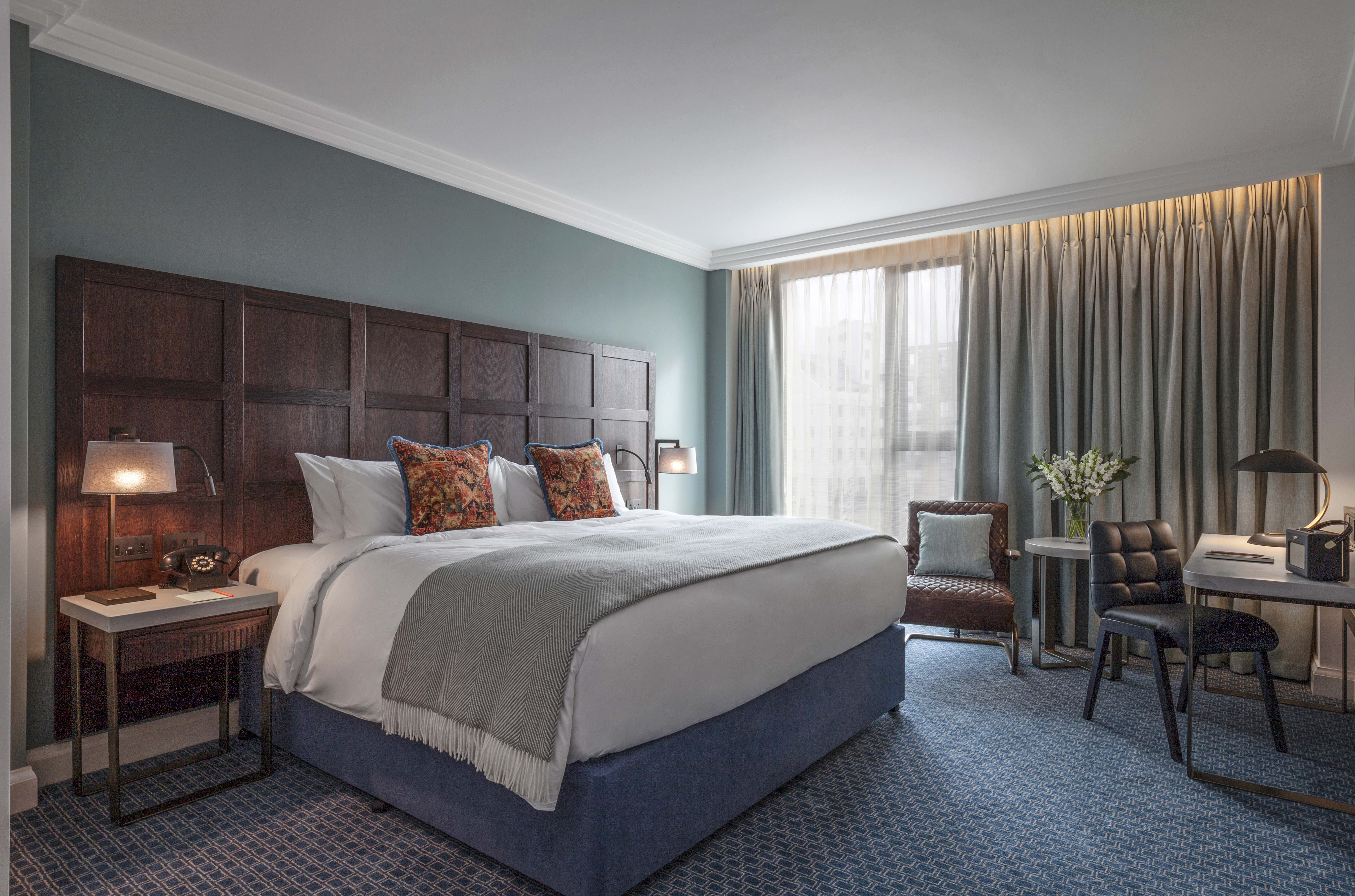 At the heart of The Tamburlaine are two floors of stunning shared spaces for guests to make their own. In-the-know locals, and residents alike, can pass the time people-watching at the
Steam Deli's open-air terrace; whilst enjoying Tamburlaine's freshly roasted and ground coffee prepared by expert baristas. Guests can also enjoy the genteel grandeur of the Garden Room which boasts its own luxuriant terrace, making it the perfect spot for quiet conversations. With luscious planting, ornate Victorian wallpaper and gorgeous silk velvet sofas, the scene is set for light lunches, sharing plates and traditional afternoon tea. Undoubtedly, the Garden Room is the place to be, and be seen.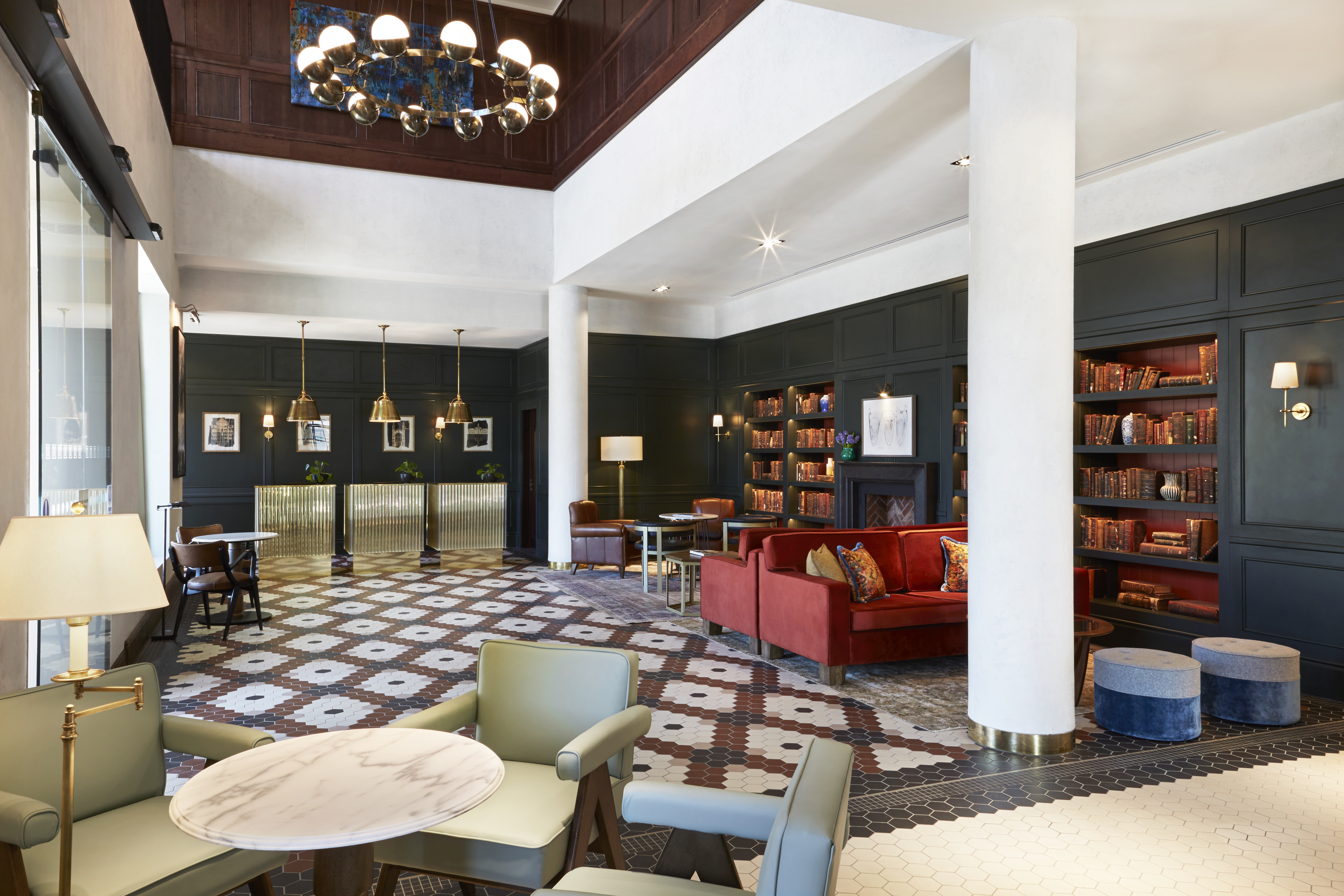 Guests looking for quiet time to work or relax tend to gather in The Library. Leather armchairs, an open fire and period prints create an intimate atmosphere of a private club. A light menu of sweet and savoury plates is complimented by Tamburlaine's signature coffees, specialty teas or suggested wine pairings.
Another place for visitors to over-indulge in is Tamburlaine's bustling Bar and Restaurant which draws a crowd from early morning until the early hours. A dramatic carved marble bar takes centre stage in the large, elegant Brasserie-style dining room with its accents of soft leather, polished brass and salvaged timber.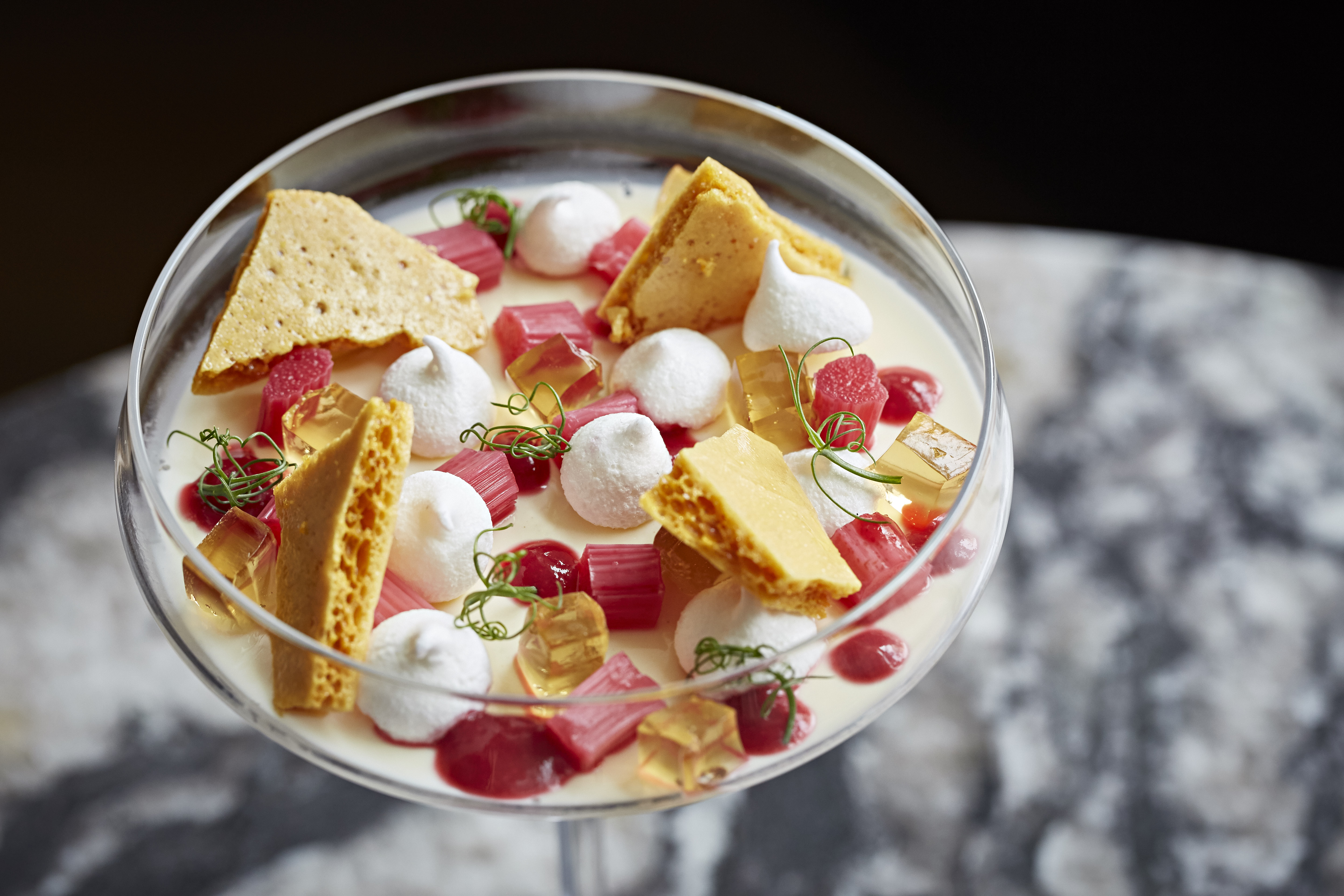 As if the hotel didn't already have enough to offer; it certainly offers the most superb location. The Tamburlaine is a short stroll from the city centre, and just a minute's walk to the railway station. The surrounding neighbourhood is vibrant and lively, and around every corner you're sure to find something of interest.
Quaint cobbled streets lead you to the nearby Botanical Garden which offers guests the chance to relax and unwind in over forty acres of greenery and tranquillity. And if you walk a little further into the town you can enjoy fantastic views of the world famous Cambridge Colleges from the comfort of a traditional Cambridge Punt which follows the River Cam, running right through the heart of Cambridge.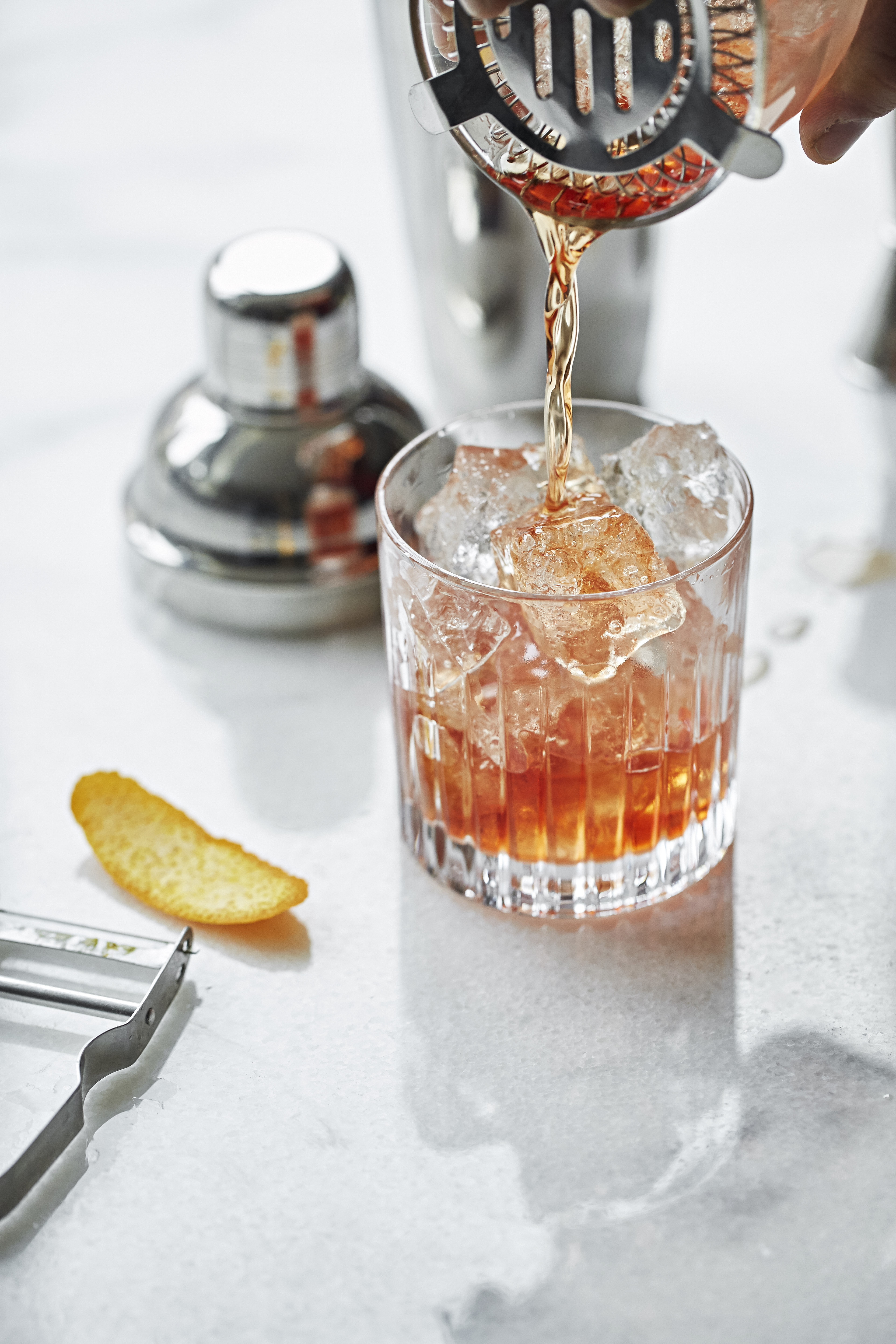 Staying at The Tamburlaine puts you on the doorstep of everything that Cambridge has to offer, and it's simply unmissable.
The Tamburlaine
27-29 Station Rd, Cambridge CB12FB
Instagram: @the_tamburlaine