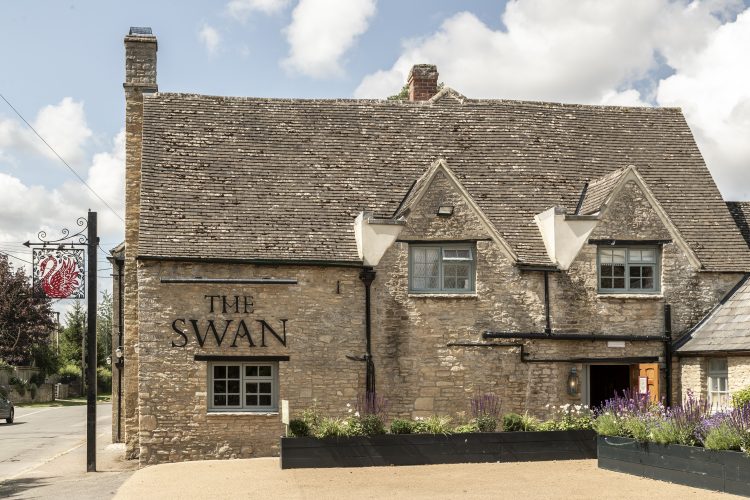 The picturesque setting of The Swan Inn makes it an instant hit with those looking to drink in England's green and pleasant land. The 16th century village coaching inn is set on the edge of the Evenlode Valley, in the heart of The Cotswolds, enveloped in sublime scenery.
The Swan Inn is part of the prestigious Country Creatures family, it is an aesthetically pleasing rustic little bundle of quaint quintessentially English charm, with its open beam ceilings, freestanding bathtubs and handsome rural views.
The real secret to the Swan Inn's decor success is that despite its jubilant celebration of Britishness at its finest, it remains firmly in the present day. Quirky art is strategically dotted around and the colour palette used in the eight wonderful bedrooms is playful and dynamic.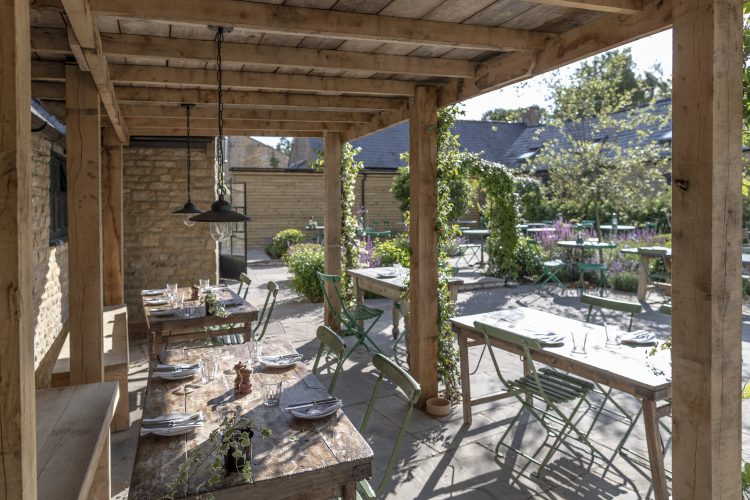 Staff at the Swan Inn are utterly charming and incredibly helpful, most of them are from the immediate vicinity so know all of the local inside secrets and are eager to share them with their guests. The truly excellent restaurant is well considered, with an admirable emphasis on local fare and an exciting menu, there is even a smart private dining room for the reclusive diner. 
4 Shipton Rd, Chipping Norton OX7 6AY