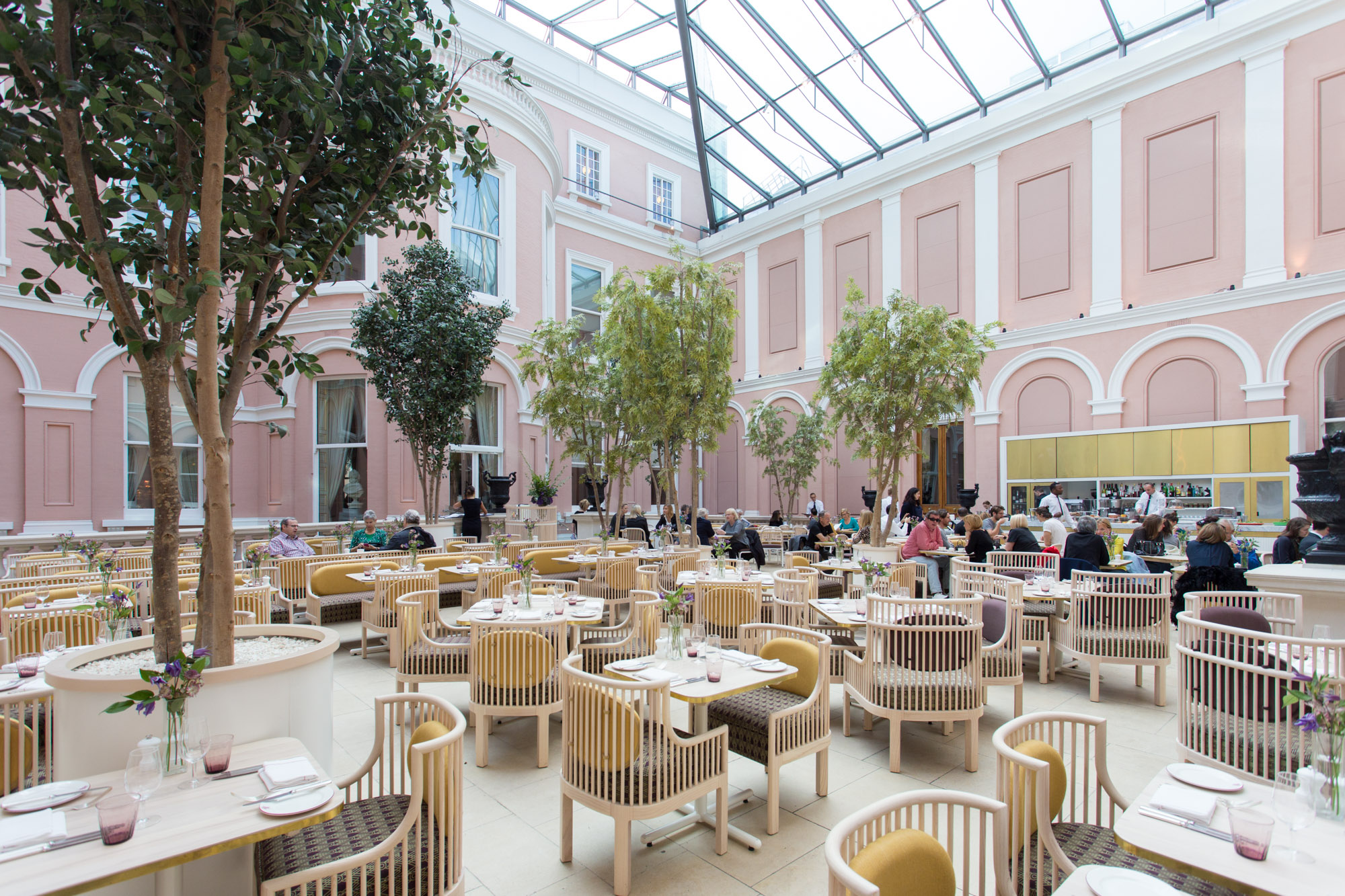 The Wallace Collection is a national treasure that was bequeathed to the people of English in 1897. It is considered to be one of the best collections fine arts including; paintings, furnishings and porcelain in the country. It displays works collected by the Marquess of Hertford and Sir Richard Wallace in the 18th and 19th centuries. The Wallace Collection is located in the majestic Hertford House, a 16th and 17th century masterpiece that sits proudly on a corner of Manchester Square, Marylebone.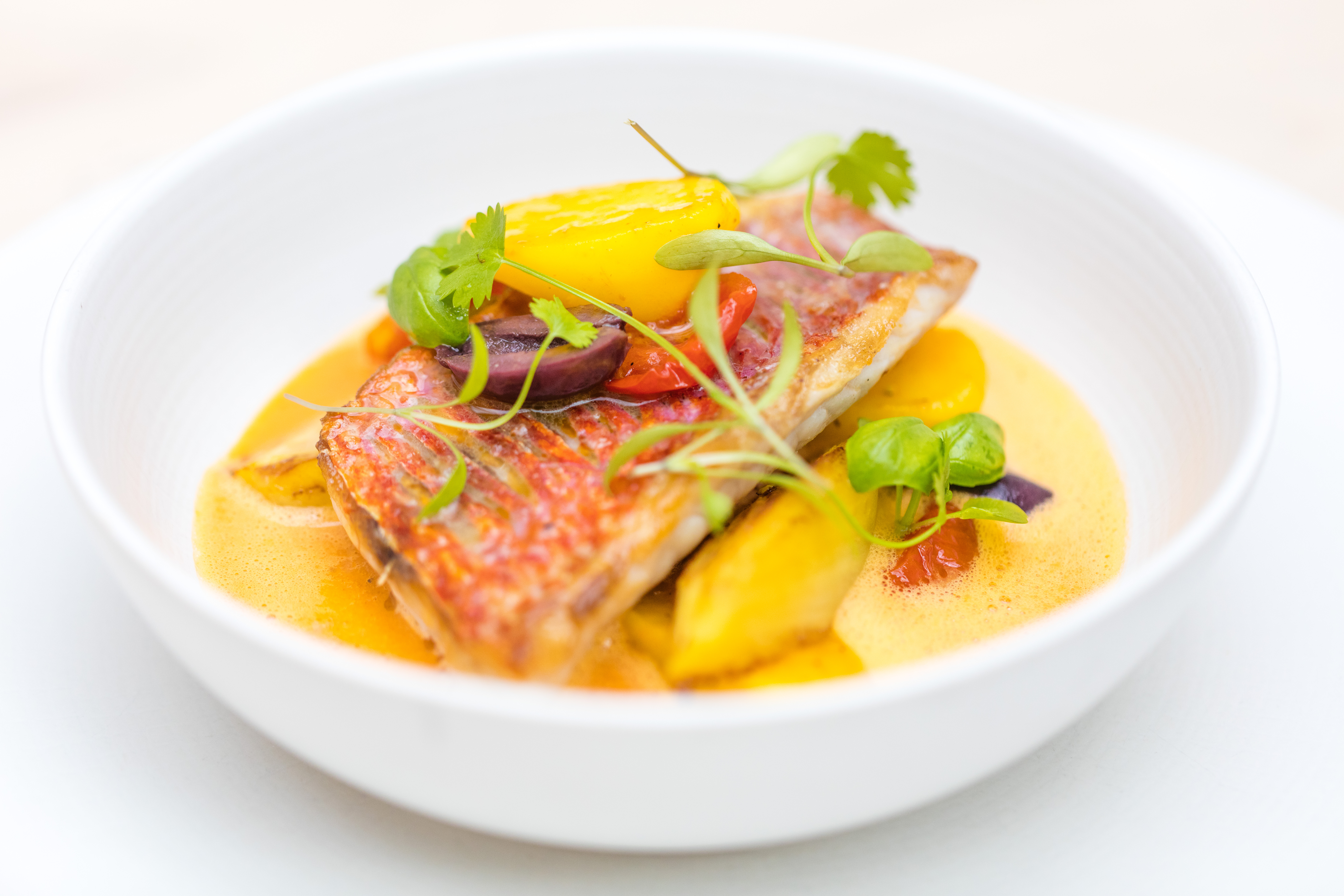 Hidden within the walls of The Wallace Collection is The Wallace Restaurant, undoubtedly London's best-kept secret. The restaurant itself is housed in a vast and opulent space with candyfloss pink walls, dotted with sculptures and trees and with a glass roof that bathes the tables below in natural light.
I visited on a particularly warm Saturday evening in late summer. The restaurant was mostly full of couples enjoying a romantic candlelit dinner. My guest and I were greeted immediately at the door by a smartly dressed table and shown to a discreet table in a corner.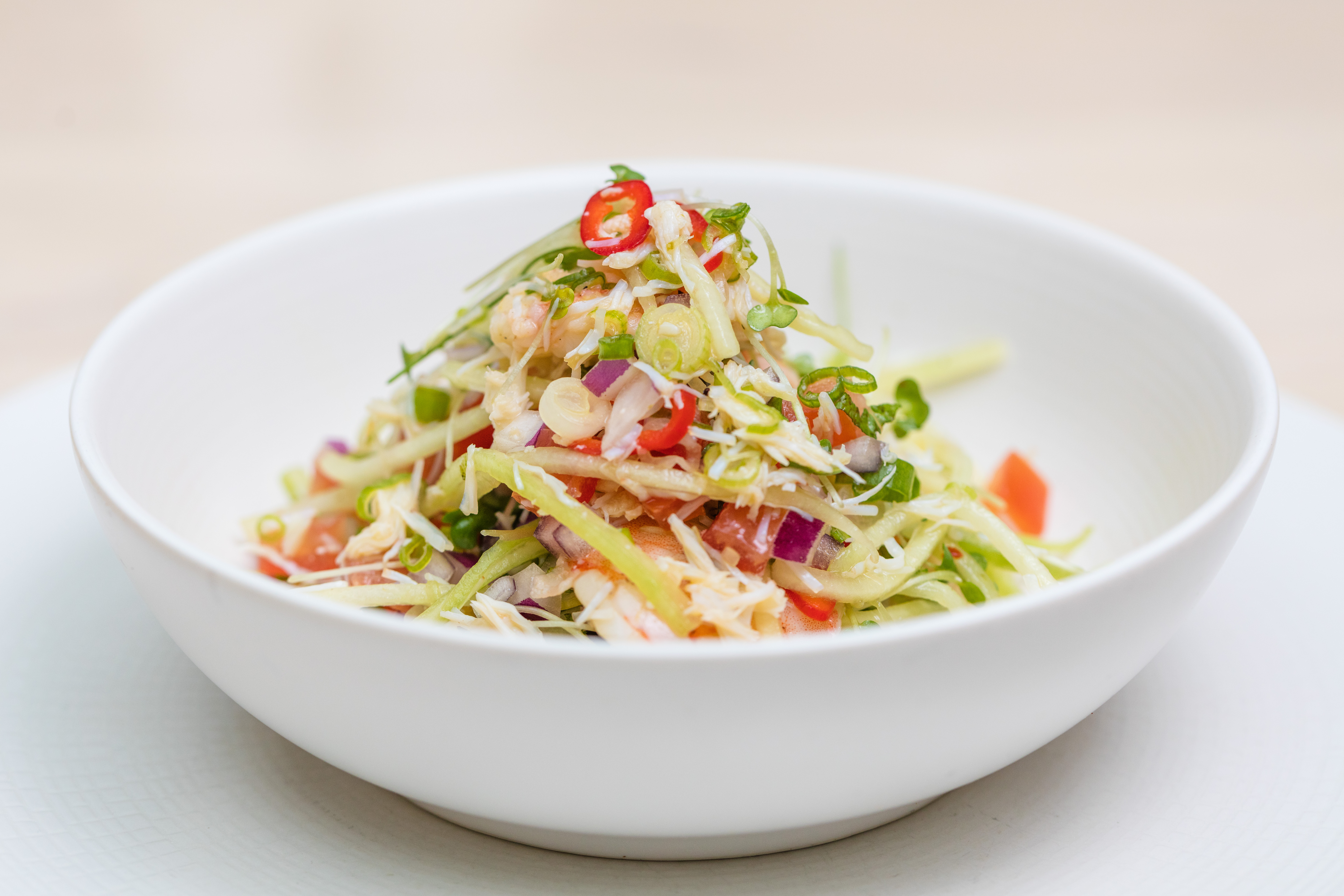 We ordered a refreshing cucumber, mint, apple and elderflower drink and a pink lemonade decorated with fresh raspberries. They arrived swiftly and were the perfect antidote to such a humid evening.
Following the refreshing summer theme, I ordered a watermelon and burrata salad with Kalamata olives, pickled watermelon gherkins, lemon and chili tapenade. If I could curate the perfect summer day on a plate it would be this. The salad is the perfect paradox of refreshing yet intense, bitter yet sweet. The watermelon is juicy and flavoursome whilst the chili and lemon give a welcome kick to the dish.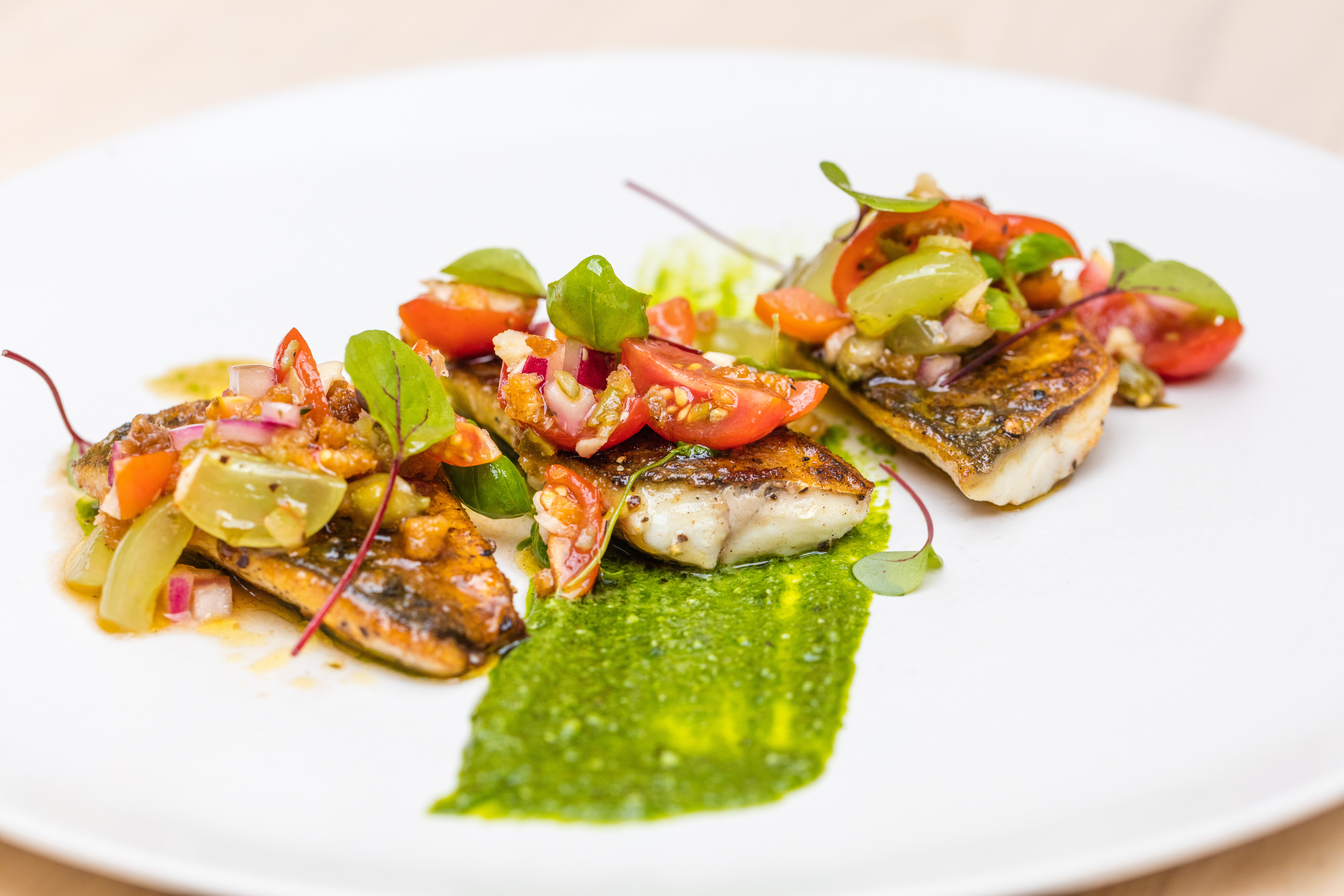 For main, it was the pièce de résistance, the finest Lemon sole I have ever had the pleasure of tasted. It was pan roasted and bronzed to perfection, garnished with a delicious sauce of browned butter, capers, parsley and fresh lemon. It was accompanied by gently steamed peas and sugar snaps glistening in a tart lemon oil and golden pommes frites.
Finally, at the waiters suggestion I opted for the peach soup. It was served chilled and decorated with plump and juicy raspberries and fresh mint. Never have I tasted anything so refreshing. The cool liquid was creamy and fruity, bursting with the flavours of summer.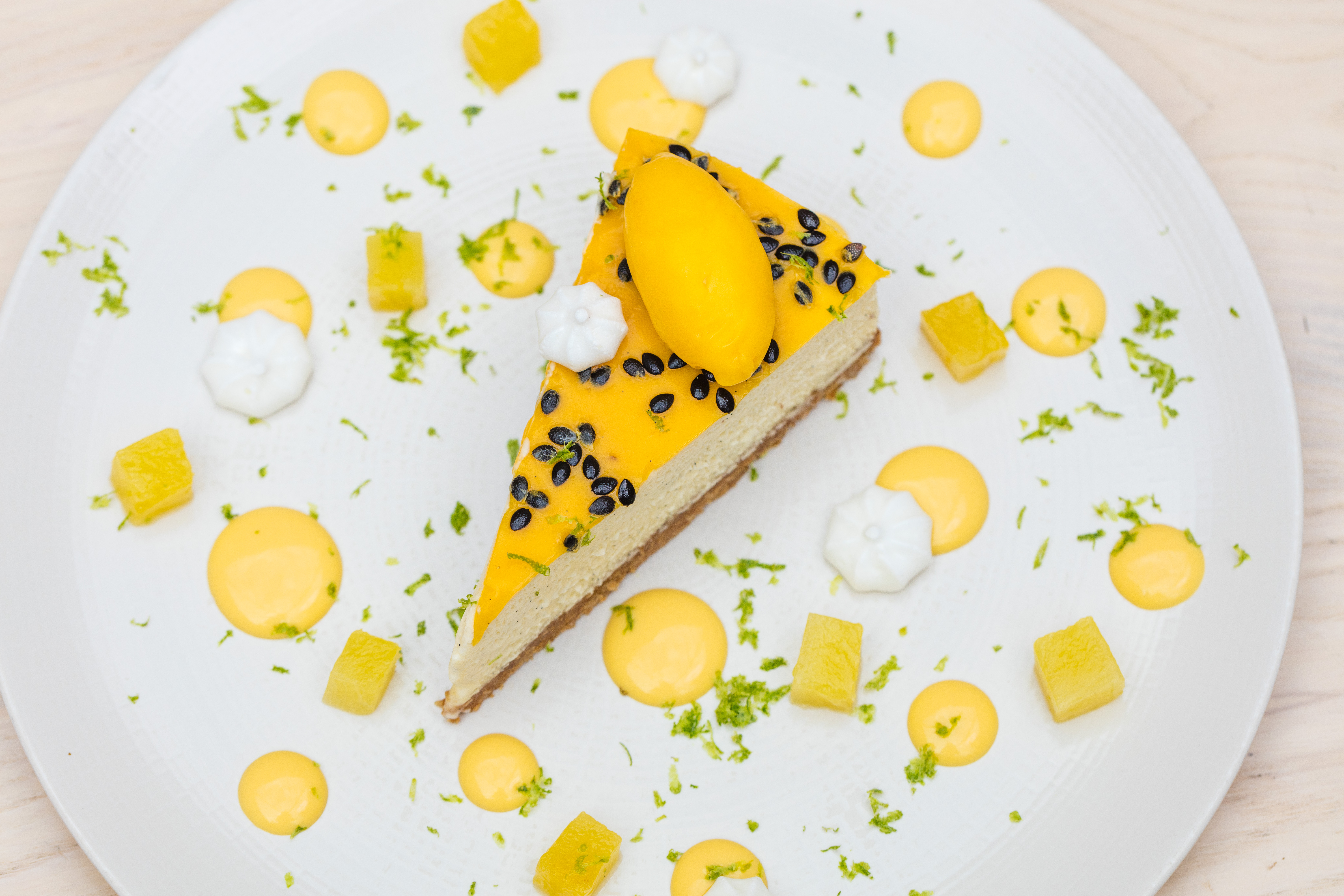 The Wallace restaurant's location alone is enough reason to visit but it's well thought out menu of delicious dishes make this place a rare gem.
The Wallace 
The Wallace Collection, Hertford House, Manchester Square, London W1U 3BN
wallacecollection.org/visiting/thewallacerestaurant