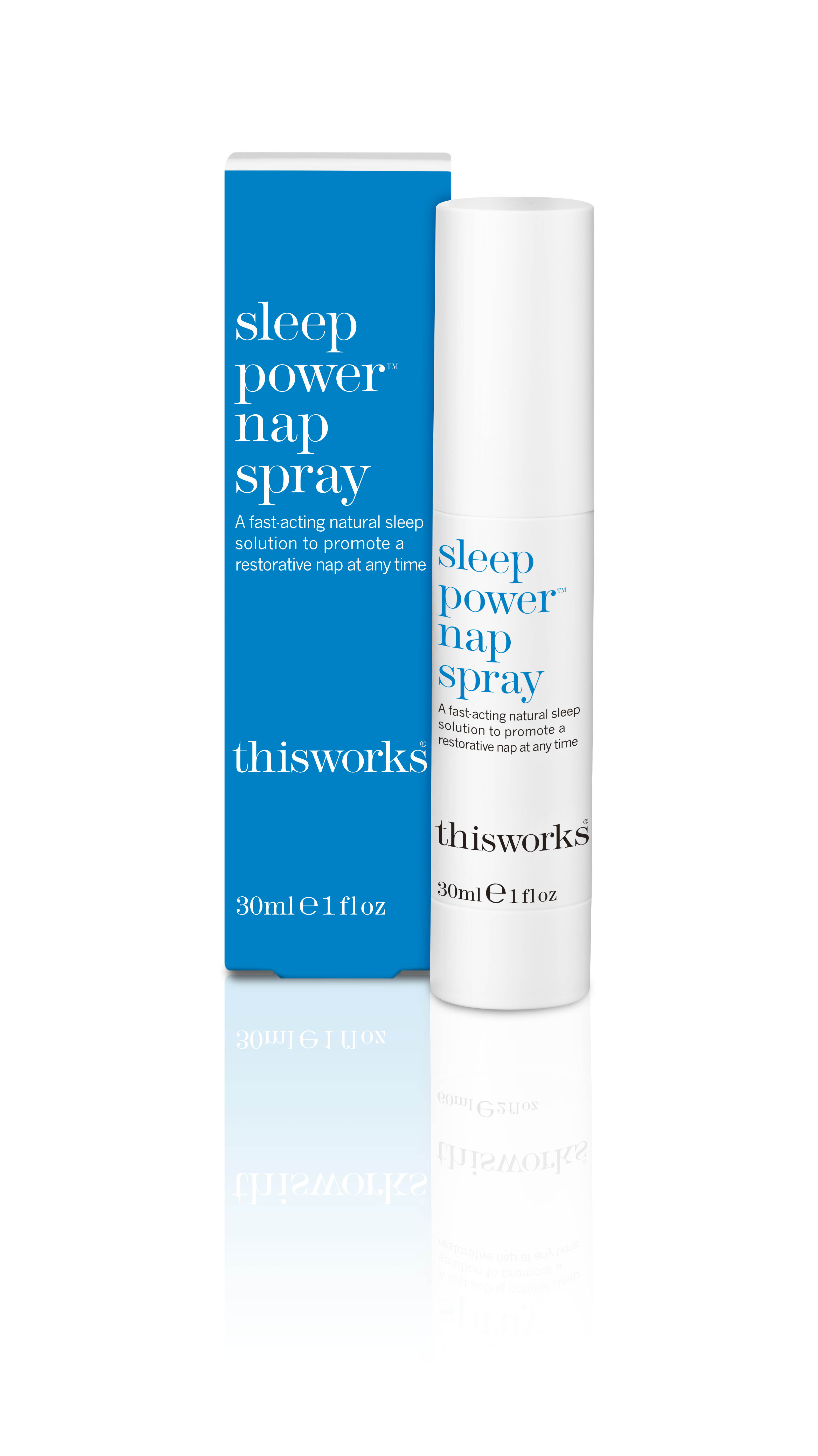 Sleepless nights have plagued me during the heatwaves that have descended on Europe this Summer, sick of tossing and turning, I was recommended This Works Deep Sleep Pillow spray by several friends claiming 'it actually does works'. So when I was given the exclusive look in on their latest launch I was very excited.
This Works recommend short naps in the day, napping aids yours senses, creativity, concentration and attention span whilst attempting new tasks. Naps should be limited to 20 minutes to avoid falling into a deep sleep, which always leaves you feeling groggy and needing more time to recover.
This Works Sleep Power Nap Spray are made up of Camomile, Lavender and Vetivert. Vertivert is often used in oils and nicknamed the Oil of Tranquility throughout India and Sri Lanka.
I sprayed the Nap Spray on my pillow and found some relaxing music on Spotify and closed my eyes. I was pleasantly surprised how much of an affect it does have on your sleep and your senses. The Spray smells mainly of Lavender with an after kick of mint.I woke up feeling refreshed and alert. I've started spraying it regularly when I sit in bed to read or work because I feel like it gives me the same relaxing feeling as a hot bath would. It is the perfect antidote after a long and stressful day, highly recommend.
This Works' Sleep Power Nap Spray is available from the 27th August in 10ml for £12 and 50ml for £28 from thisworks.com.