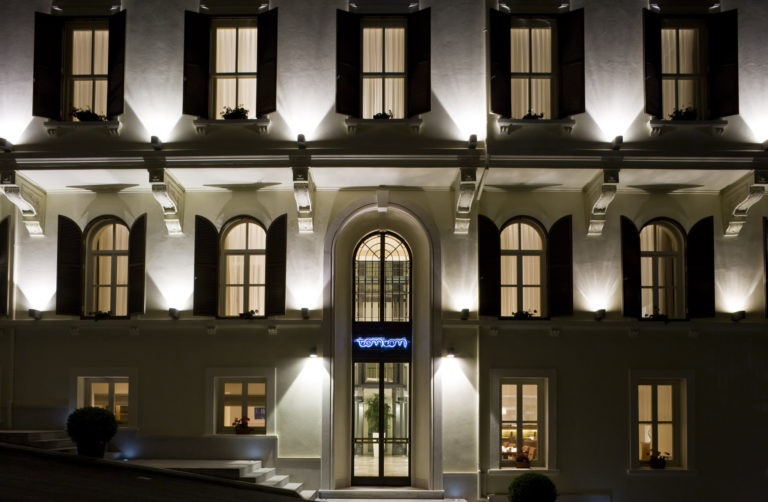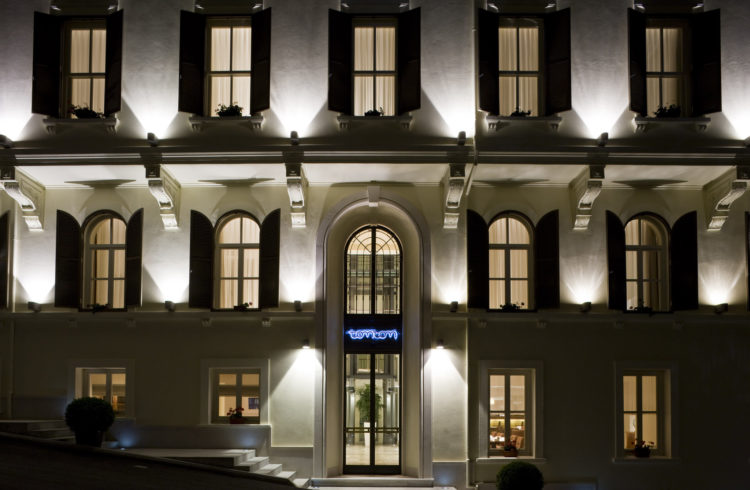 Istanbul is an incomputably vast metropolis. It is not only home to in excess of 15 million people from every nation under the sun, but it is also the gateway to the Middle East with the city being divided in a European side and an Asian side as it straddles two great continents. It brims and burgeons with life, streets heave with chattering locals and wide eyed tourists who gulp in the intoxicatingly vibrant atmosphere like a dessert nomad drinks water at an oasis. Istanbul was the centre of the world for centuries after Emperor Constantine (from whom the city derived its original name of 'Constantinople') decided that the Roman Empire was simply too unfathomably vast to be run from Rome alone, causing him to establish a second capital city in Turkey. Eventually, in 330 AD, legislative capacities were officially relocated to Constantinople and thus the world moved its gaze for the first time in four centuries from Rome to this new magnificent super-tropolis.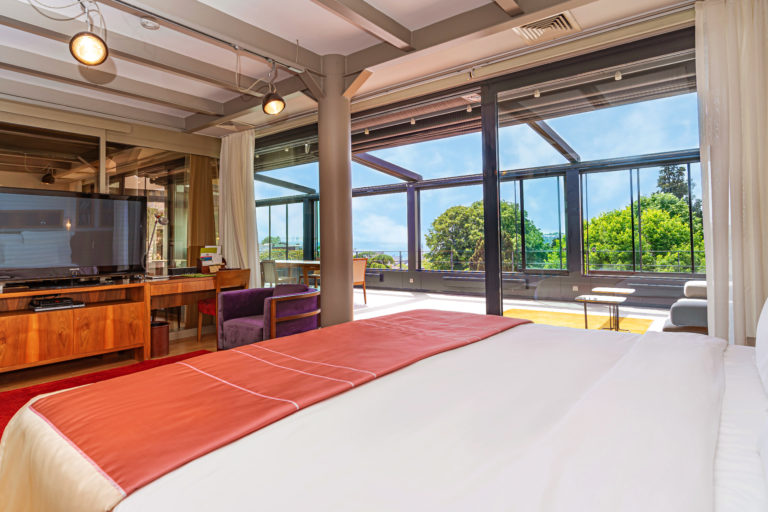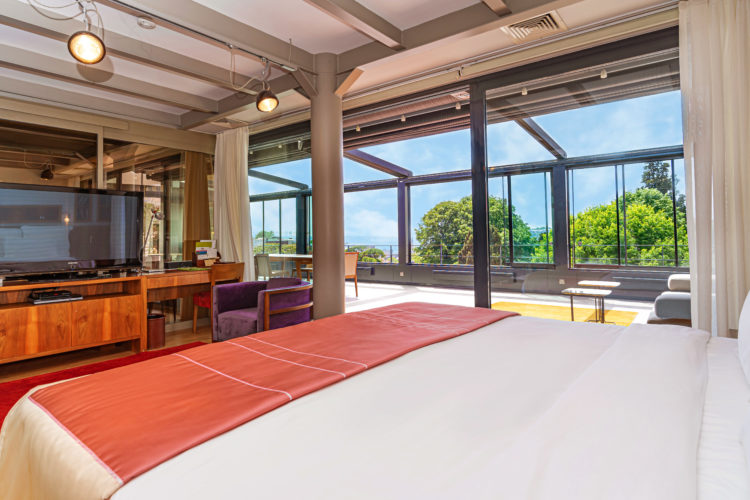 Whilst these political machinations may have occurred a modest 1,690 years ago, the impact that they had shaped the world as we know it, and crucially for those looking to visit Istanbul, made it one of the most historically and culturally significant locations in the world.
Whilst I hope to have made it abundantly clear quite how much Istanbul has to offer, one major question remains unanswered. 'Yes, that's all well and good, but what happens when I reach cultural turgidity and need peace, quiet and some pretty self indulgent luxury? I'll need somewhere to retreat to…' The answer is simple; Tomtom Suites.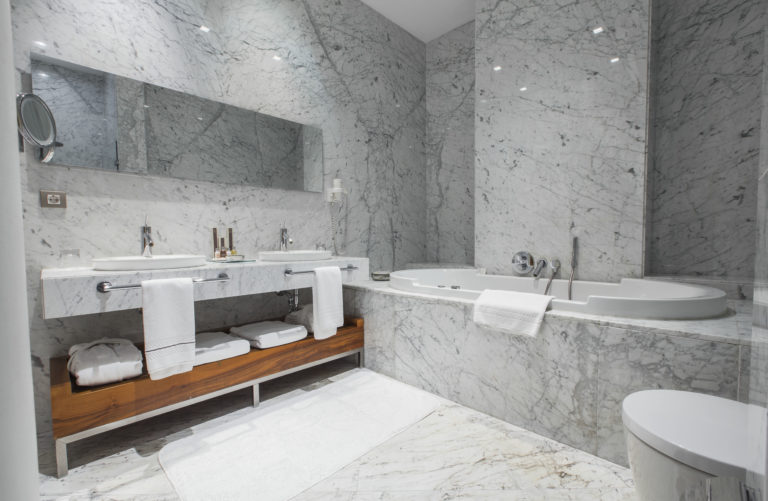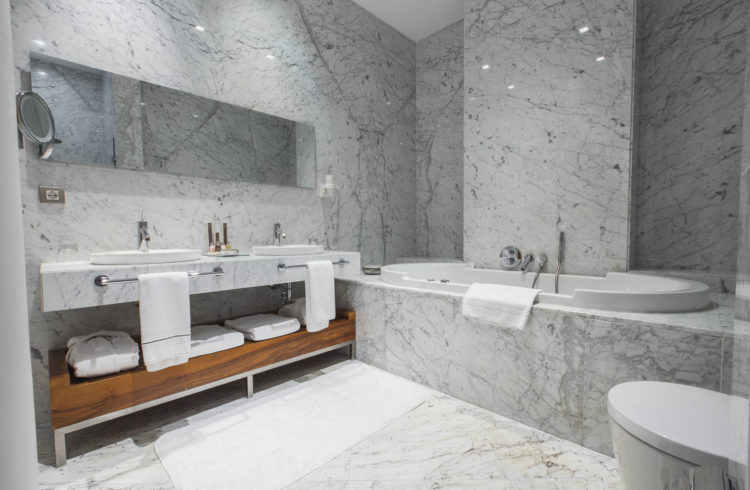 Tomtom is a small region just 15 minutes walk from the vibrant hub of Taksim Square. But don't be fooled, this description makes it sound every bit as manic as the centre of town, in fact Tomtom is a collection of upmarket, hilly, leafy streets where many of the European consulates and embassies are located. The streets are extremely quiet and the area is incredibly safe. Tomtom Suites is a gorgeous five star boutique right in the heart of this affluent milieu, in fact the 20 suite hotel looks out towards the Italian consulate which is stationed opposite.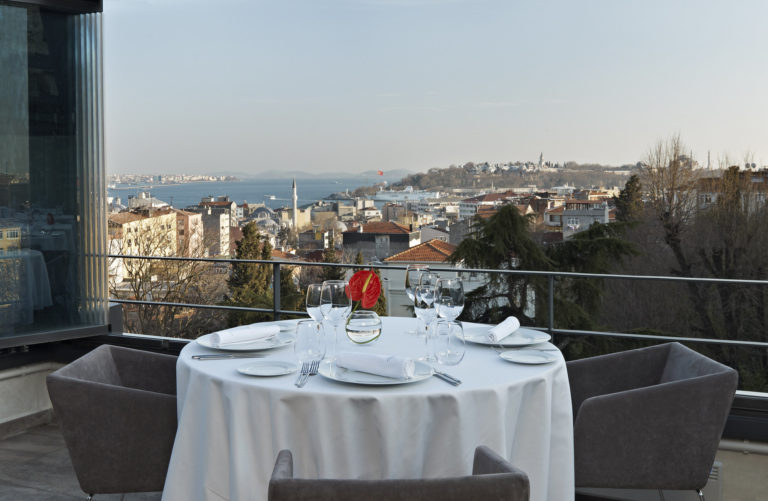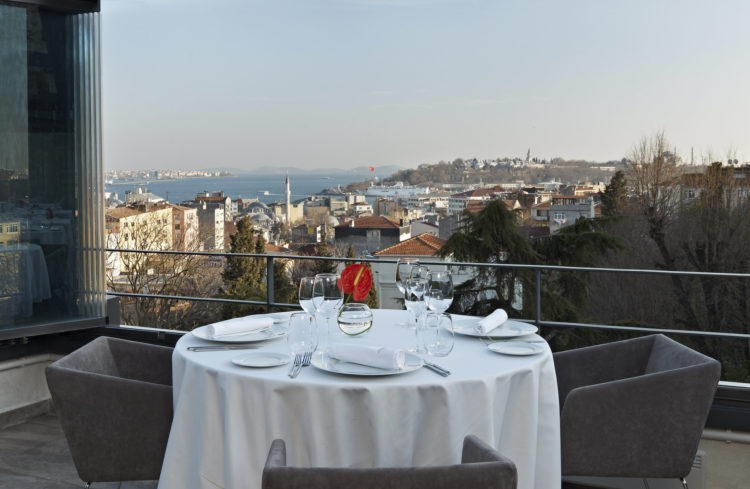 The edifice itself was a monastic house for Franciscan devotees and was originally built in 1901. The handsome house with its European style facade was regularly used in the early years of its creation, though by the 1920s it had fallen into disrepair. For the better part of half a century the old Franciscan house and its surrounding neighbourhood became rather sad and neglected, until 2000 when major renovation work was undertaken throughout the Tomtom district. With a lick of paint here, and some much needed masonry work there, soon the region was restored to its former glory and consequently became an extremely attractive location for diplomatic stations due its safety, affluence and remarkably central location.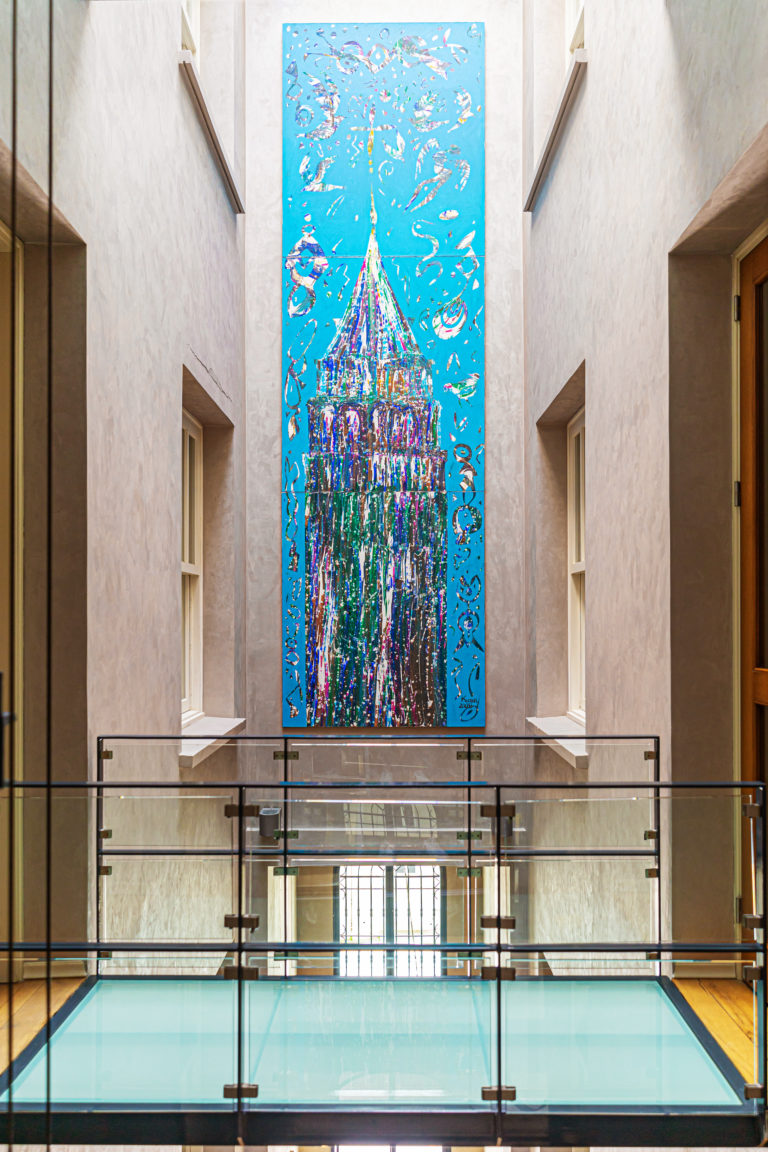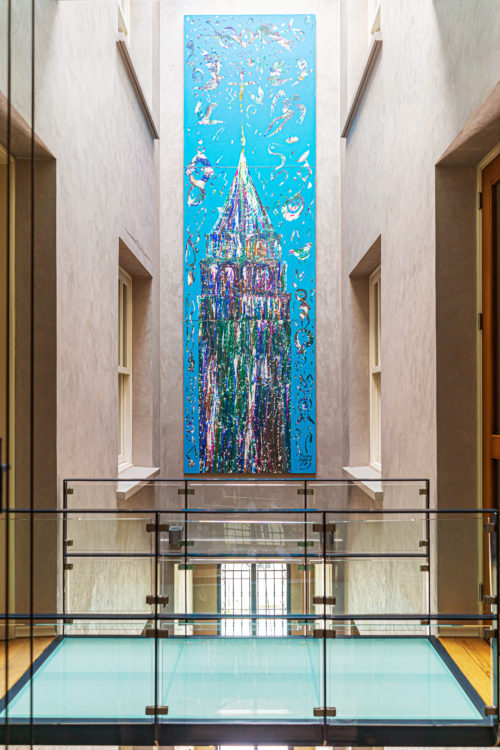 Tomtom Suites has come a long way from the simple corridors of quiet, disciplined monastic devotion. It has since been transformed in a gorgeous hotel, filled with luxurious charm, charisma and some rather splendid modern art. Each of the 20 suites are unique, which is a welcome far flung cry from the customary copy and paste corporate hotel of major business hubs. Each of those suites is immaculately decorated, oozing style and warmth. Moreover, the benefit of having a true boutique with such a modest amount of rooms is that the space allocated to each of those rooms is considerable, to say the least. I believe that the suite which I was fortunate enough to stay in is one of the smaller options available, and yet was large enough for me to feel positively dwarfed by its majestic high ceilings, huge oval Jacuzzi fitted bath tub, titanic queen sized double bed and walk in wardrobe.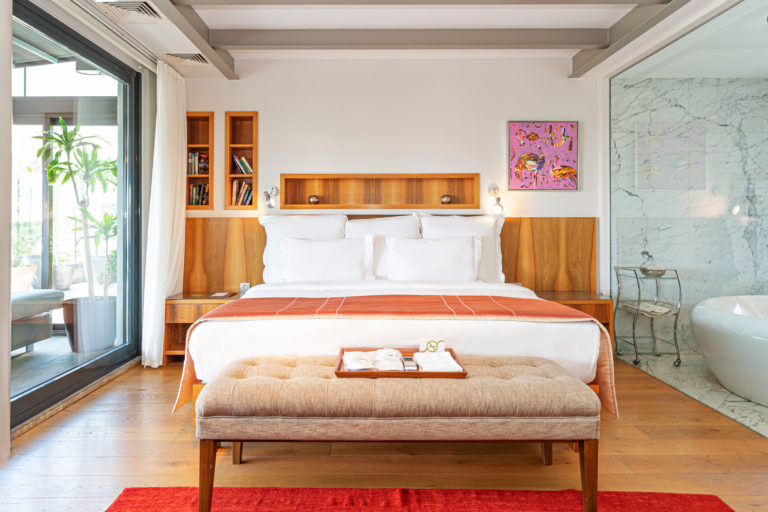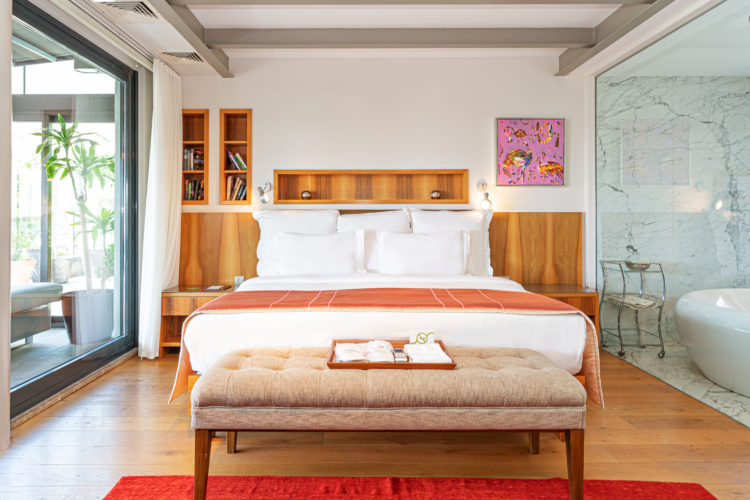 The bathrooms are seemingly endless, black flecked white marble abounds and the customary white bathrobes are as plush and fluffy as you could possibly desire. I strongly suggest lowering yourself into the tub with a glass of exceedingly underrated Turkish red and soaking off the rigours of the day; from Hagia Sophia to the Topkapi Palace.
There is a cosy library room on the ground floor, adjacent to the entry foyer, where tea and Turkish pastries are usually served in the afternoon (though this may vary due to Covid-19 restrictions) and the hotel's staff are wonderfully helpful and friendly, in particular Seray, the hotel's splendid manageress.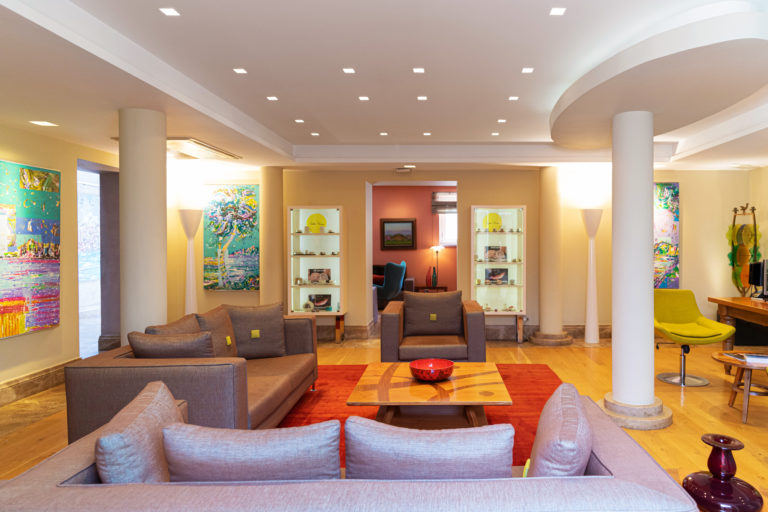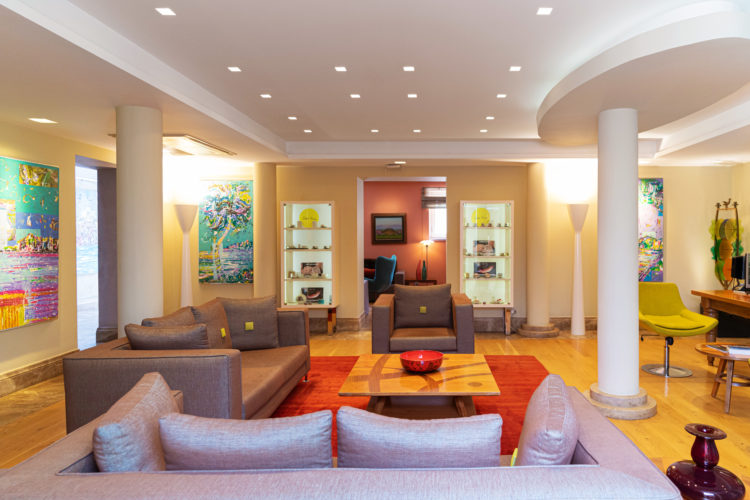 The top floor of Tomtom Suites is home to the vast Penthouse Suite, and also to Nicole, the hotel's fine dining restaurant. This also doubles up as the breakfast room where guests can sit and gaze in wonder over the truly exquisite panormaic view of Istanbul and the river Bospherous.
Tomtom Suites represents the perfect home-from-home for guests looking to feel an ideal blend of comfort and luxury. The staff at the hotel know precisely what their discerning guests need to make their stay immaculately relaxing.
Tomtom Suites, Firuzağa Mah.Boğazkesen Cad No:18, Tomtom Kaptan Sk., 34425 Beyoğlu/İstanbul, Turkey