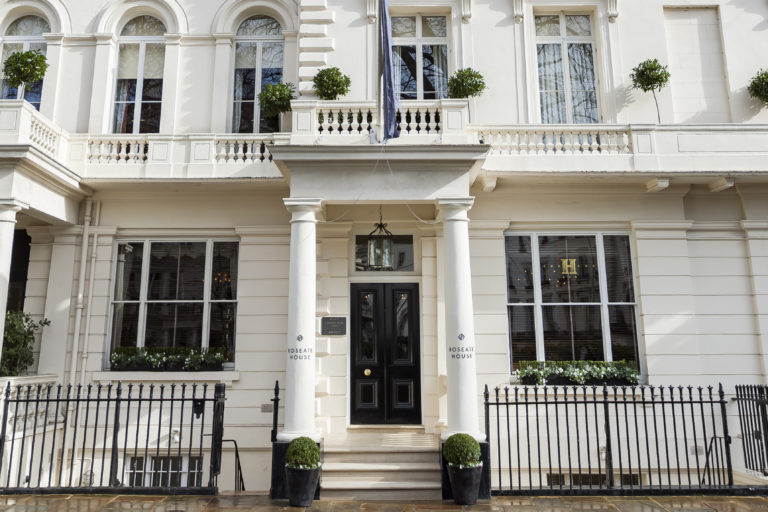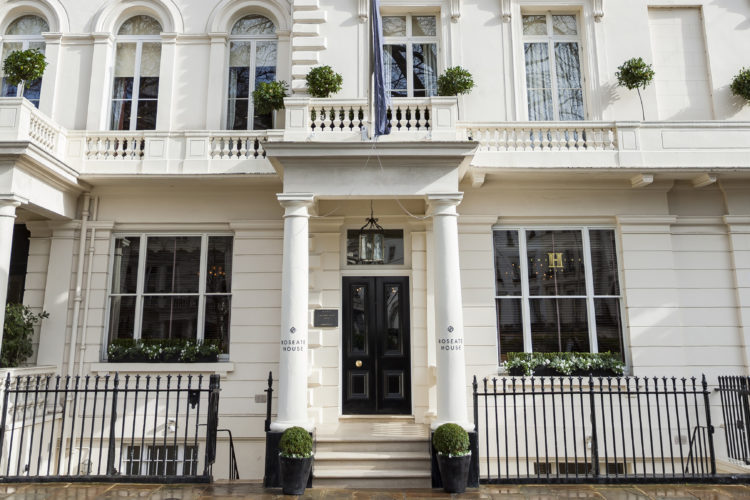 Never was there a more ideal time to take shelter from London's bitter and mercilessly unrelenting Winter chill, I thought as I made my way the short walk from Lancaster Gate underground station to Roseate House London. The walk took me past the leafy Westbourne Terrace, which lies opposite the hotel meaning that street facing rooms are currently blessed with a view of the customary British autumnal mixture of gold and copper leaves. The initial impression the hotel gives is remarkable as the building facade of this Grade two listed property is exquisite. In fact, I would later learn that little known raconteur and sparkling wit Oscar Wilde once commented that this facade was indeed 'the finest in London', not a bad accolade.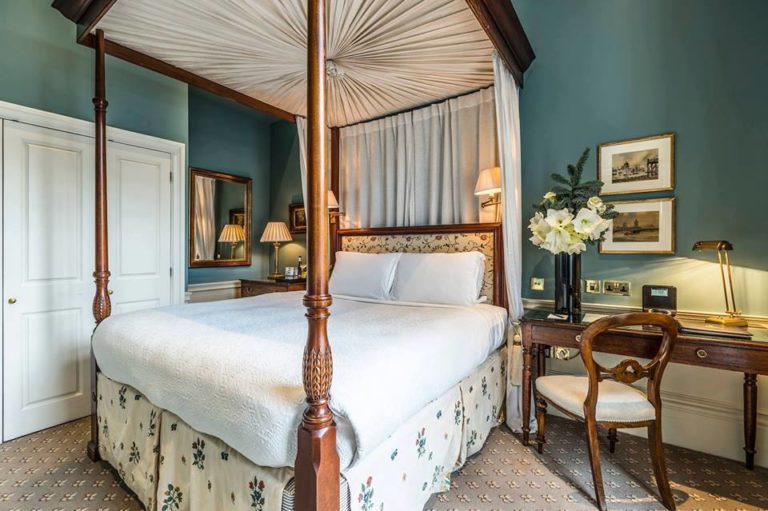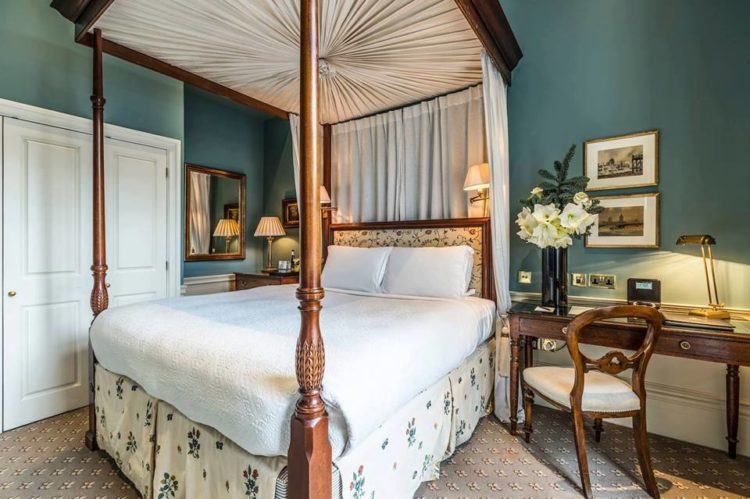 The hotel itself actually comprises several Victorian townhouses which have since been combined to create this boutique gem in the epicentre of the English capital. However, whilst the location is truly about as central as it is possible to be, the handsome surrounding period streets of Westbourne Terrace are extraordinarily peaceful and tranquil. Visiting the hotel is a little like stepping through the wardrobe into a Narnia of calm but without any of the hassle of things like saving the kingdom or avoiding being turned to stone.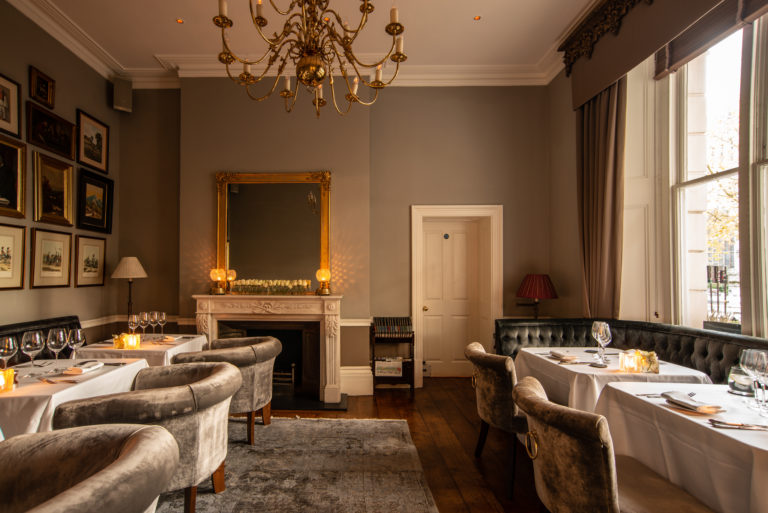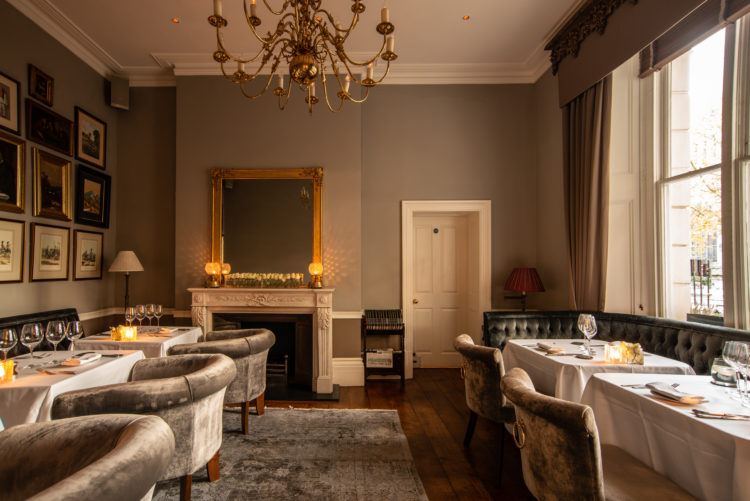 A short walk from the hotel will take its guests to key tourism hot spots like Hyde Park. Should you be prepared to walk a little further (around 25 minutes) and you will reach Selfridges and the shopping Mecca that is Oxford street
The hotel does a splendid job of honouring its boutique origins and feels more like a friend's impressive townhouse which you have been graciously invited to, rather than a hotel. The general feel is a combination of grandeur, rich heritage and cosiness. On arrival you're welcomed into the entry foyer, with its Victorian chess board style floor tiling, an impressive oak panelled drinks cabinet and a roaring fire in cooler months. The art work which is selected to be hung throughout the hotel is quite something in its own right, and each painting has its own colourful story. All the artwork has been chosen by Jonty Hearnden of BBC Antique's Roadshow fame, which explains a lot.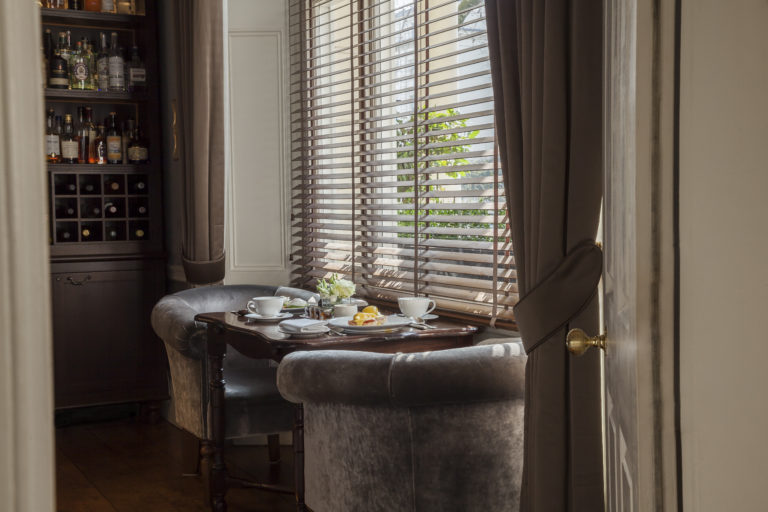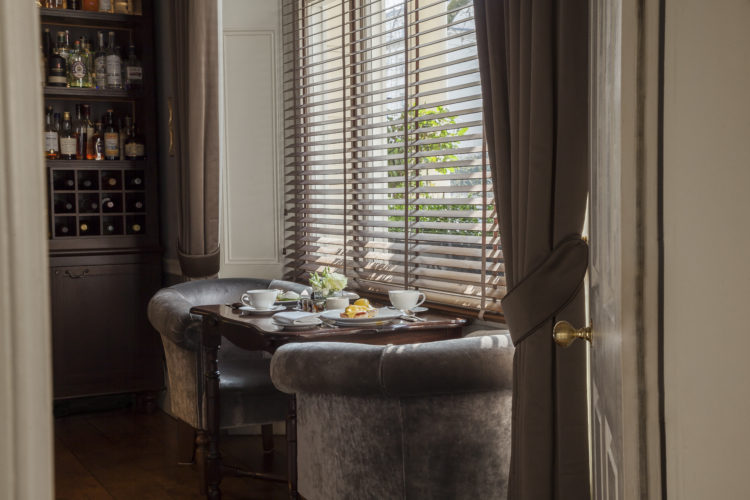 Roseate House Hotel boasts a smashing and extremely well stocked bar. Again, a heritage feeling prevails as you lean over the oak bartop sampling one or two preprandial Old Fashioneds mixed by the highly experience bar staff. Moreover, the hotel's restaurant 'The Hyde' does indeed feel like somewhere you go hide/hyde away from the perils of Oxford Street's Christmas shopping mania in order to enjoy the sumptuous afternoon tea or dinner a la carte. Breakfast at The Hyde is the ideal way to get the day started, with the house's Bloody Mary for the adventurous. The in-hotel bakery will provide a wide range of breakfast patisseries, or of course there are the morning classics of Eggs Benedict or the Full English should you feel so inclined. During the day there is an 'all day dining' menu including a smashing Cornish Cod with pomme puree, butternut squash and fresh chive sauce or a satiating eight ounce Sirloin Steal with all the traditional accoutrement.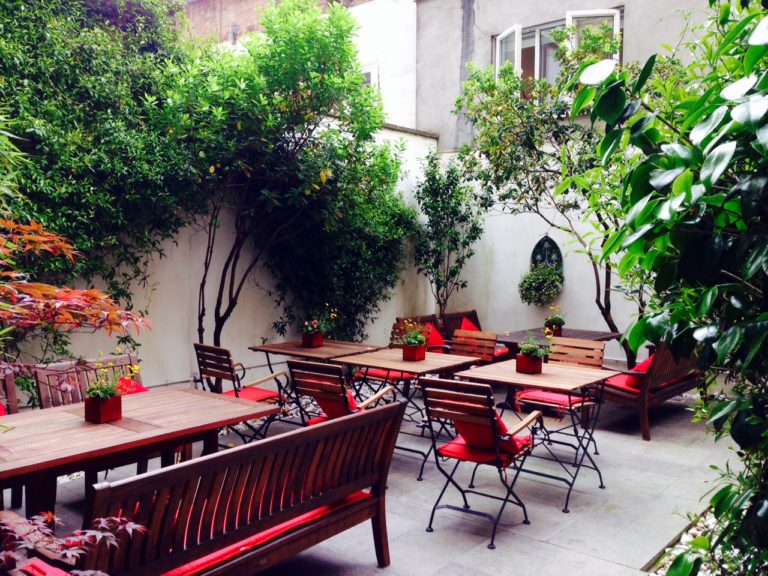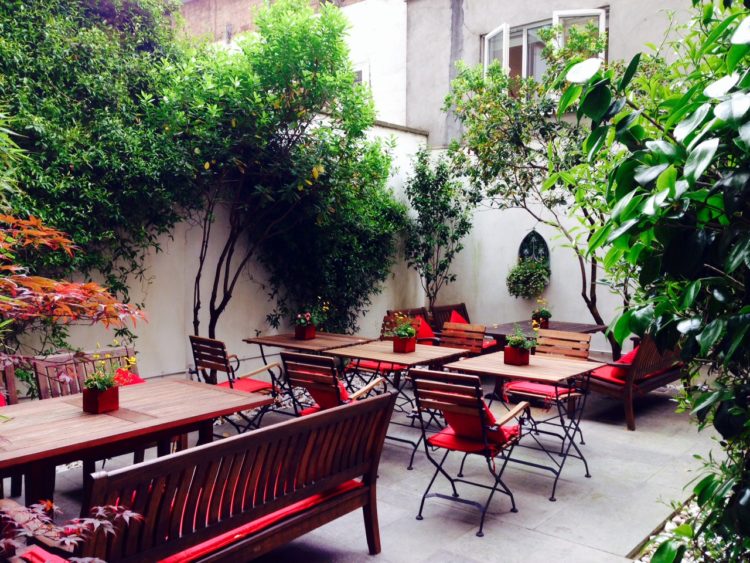 The hotel also benefits from its own charming little walled secret garden at the tranquil rear of the hotel which is an ideal spot for an aperitif in more clement weather. This organic oasis is perfect for guests looking to really step away from the central London madness and provides the perfect location to read a book or enjoy a glass of something chilled.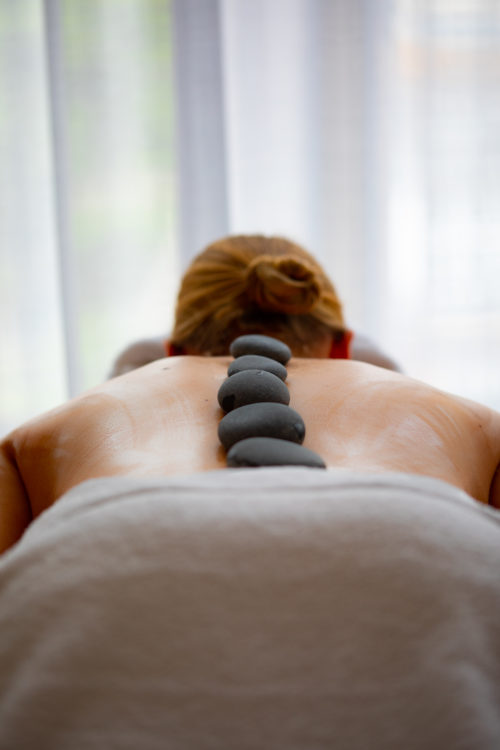 Roseate House London is also delighted to extend their Aheli Spa and Wellness concept to the hotel from the start of November. The Sanskrit derivation of 'Aheli' is pure, while in Hebrew, it symbolises a feeling of purity, grace and elegance. Signature treatments are designed to detox, cleanse, nourish, nurture, heal and rejuvenate.
Treatments at Roseate House London include rejuvenating body scrubs and body wraps as well as tailored various of the Indian Ayurveda massage, a detox and reduction therapy performed with Ayurvedic herbal oils beneficial for healing. The Aheli Signature treatment is a unique therapy combining therapeutic massage and customised techniques designed to offer the ultimate relaxing and de-stressing experience. Also on offer at Roseate House London are a range of manicure and pedicure treatments, luxurious facials and reflexology.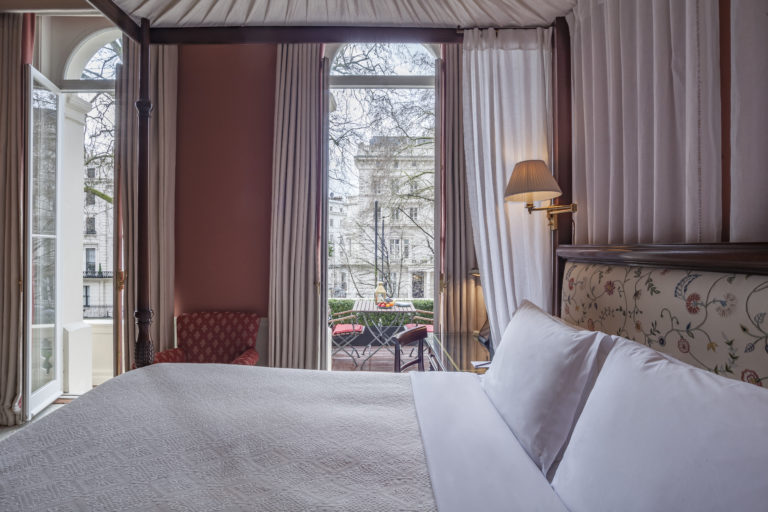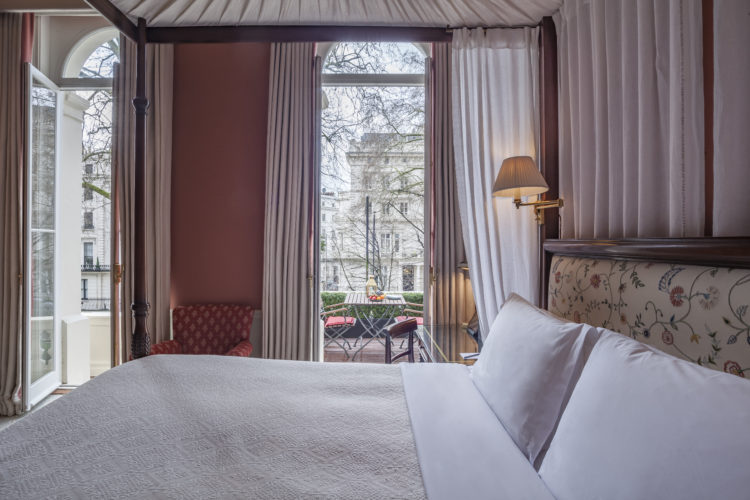 Ultimately, Roseate House London is a boutique hotel which successfully induces a 'home from home' atmosphere. The staff are exceedingly welcoming and are brimming with top tips on how their guests may get the very best of London.
3 Westbourne Terrace, Lancaster Gate, Tyburnia, London W2 3UL