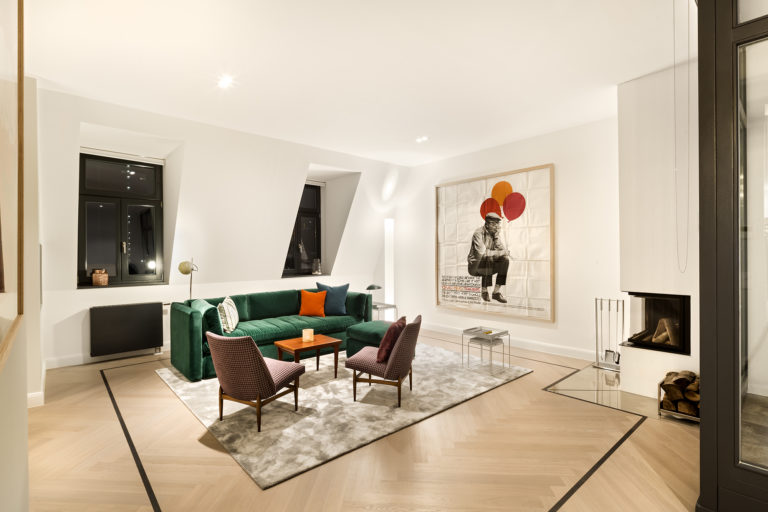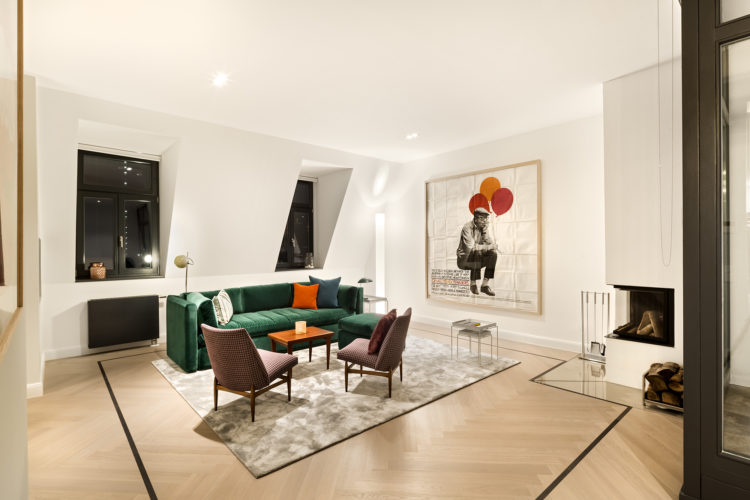 One might have mistakenly thought that any building which formerly housed a KGB military hospital (possibly a cover for covert operations, I'm yet to make up my mind) might not be the most welcoming place in the world. I had fallen foul to this ill conceived assumption before my arrival at Lux 11 in Berlin, and was soon proven woefully wrong. Lux 11 represents a gorgeous collection of 73 self contained apartments, of varying sizes, which are spread across two 19th Century buildings and perfectly located on the Alexanderplatz side of Berlin's trendiest neighbourhood surrounding Munztrasse.
Lux 11's main selling point is that it provides the perfect vantage point to experience Berlin not just as a tourist, but like a real Berliner does. The range of apartments available is broadly divided into two; the self serviced apartments and suites, and the super luxury apartments.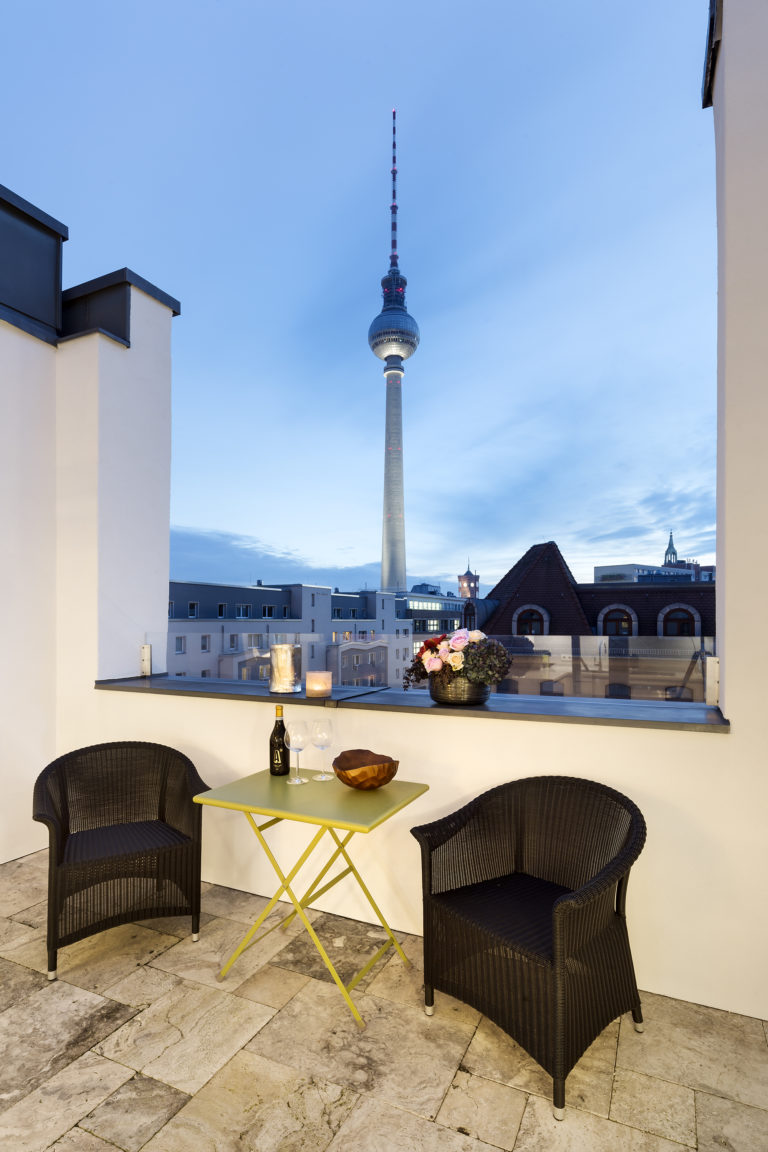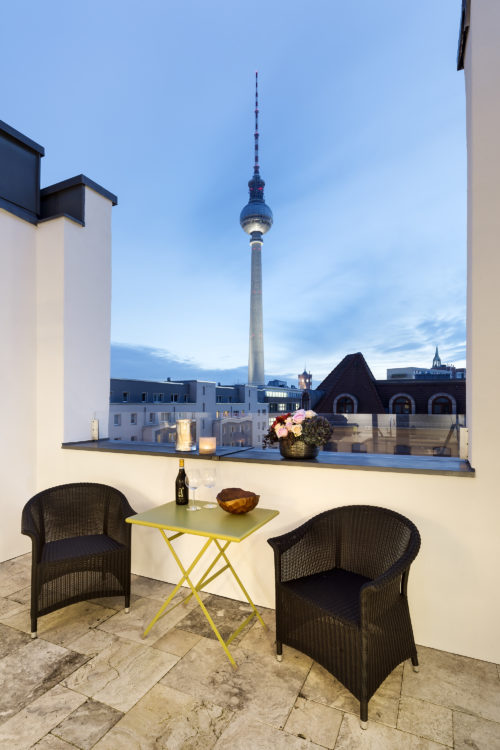 All of the impressive self serviced apartments come complete with their own kitchenette, with all the handy utensils and coffee machines. Lux 11 doesn't have a centralised restaurant area so this is the perfect opportunity to stock up on a few choice ingredients, croissants et al to prepare your own breakfast in your mini-apartment whilst enjoying the view out over Berlin's iconic 'TV Tower'. I was fortunate enough to stay in one of the Executive Suites, which, at 42 metres squared and with its own sitting room and walk in wardrobe area, was vast. The shower in my suite was on a raised plinth opposite the bed, though fortunately for me there was no one to gaze in horror at my post lock-down physique.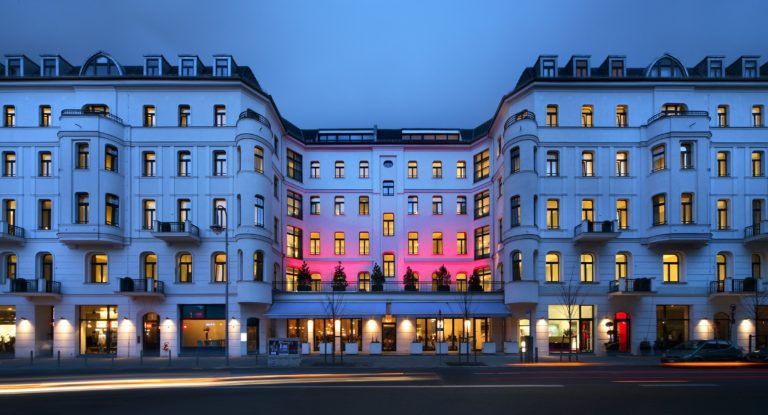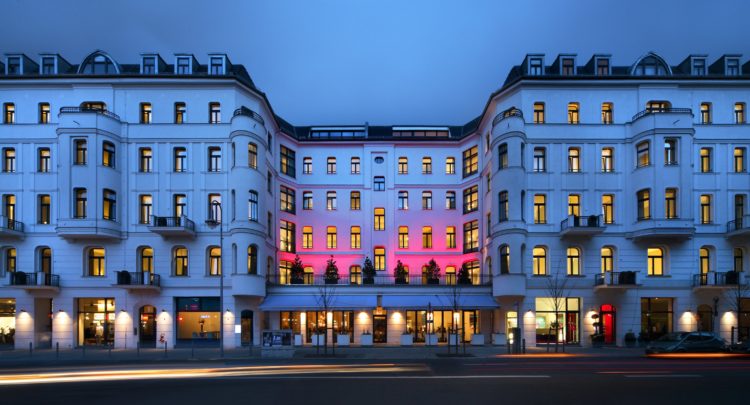 The stunning penthouse apartment on the top floor is an epic 160 metre squared powerhouse of luxury. In addition to its full scale kitchen, stocked to the gunnels with cutting edge appliances, fixtures and fittings, it comes complete with its own adaptable sauna, private roof terrace with an extraordinary panoramic view over the city and the TV Tower, and slick modern sitting room with a working fireplace for those chilly Winter evenings. All these apartments represent immaculate Germany simplistic modernity, with a neutral palate throughout and a small, strategic handful of statement colours like a bold green headboard, bed throw or velvet sofa.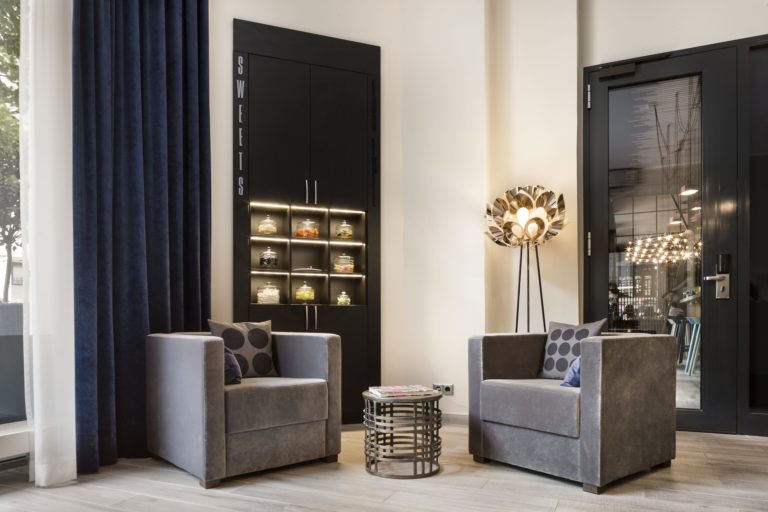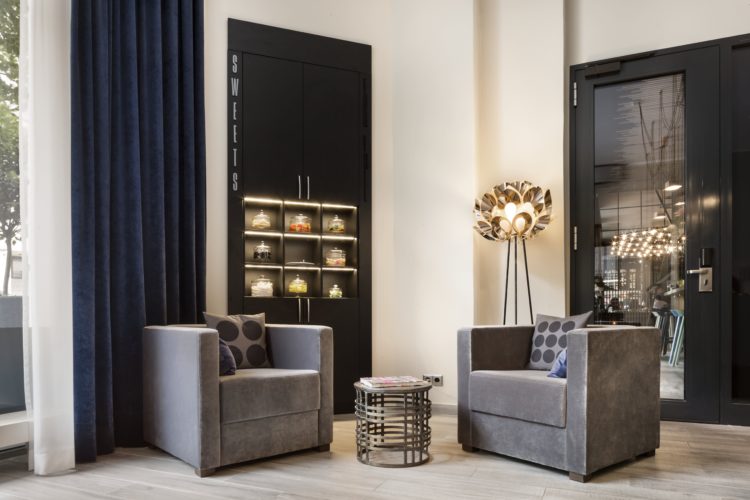 The other Luxury Apartments are the 'Tiergarten', 'Esplanade' and 'Rosa Luxemburg'. Tiergarten is a handsome one bedroom apartment, filled with light, its own terrace and direct access to the Lux 11 garden. It overlooks Berlin's famous Tiergarten, from whence its name is derived. At 110 metres squared it feels marvelously spacious and bright. Esplanade is an equally slick one bedroom pad, decorated with chic statement items like its mustard velvet sofa and selection modern art. Finally, Rosa Luxemburg, which boasts two double bedrooms and two bathrooms complete with huge tubs and drencher showers. It is designed to have an open architecture aesthetic, and combines the sitting room, dining room, kitchen and study to allow light to flood in. It also benefits from a working fire and a generous supply of wood. The apartments were recently renovated by local firms AB Interiors and ODAMA Architects.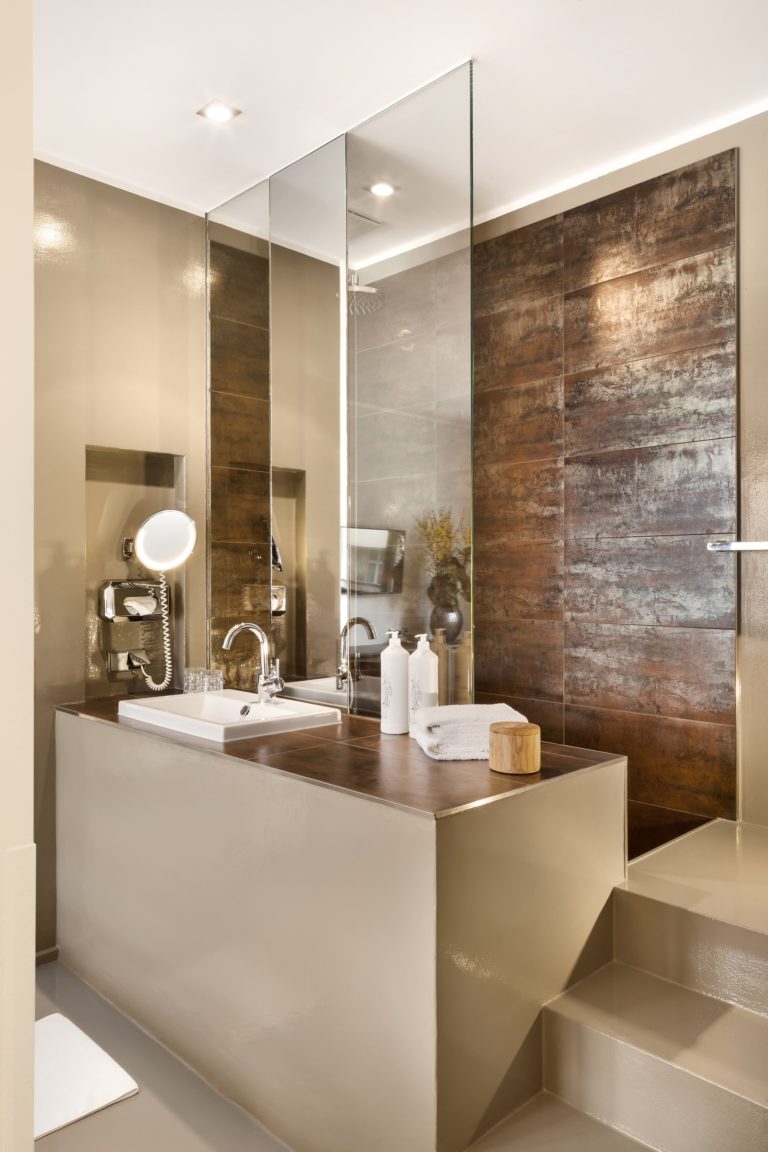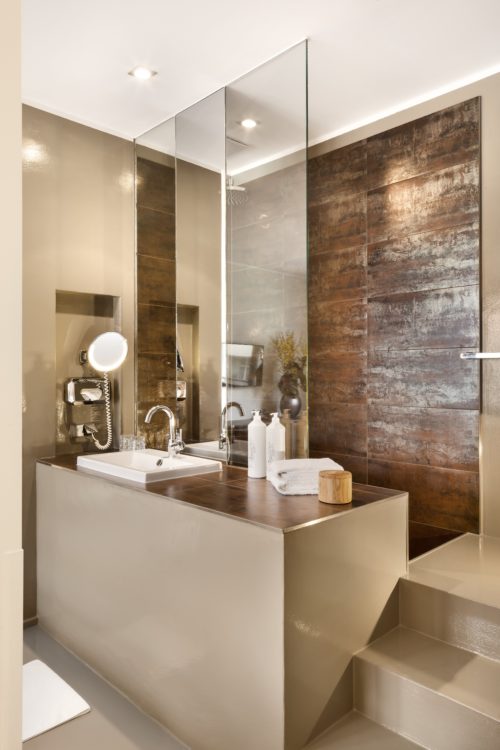 The Lux 11 concept is a 'hands off' experience where guests are left to simply roam Berlin and explore at their own free will and so the apartments are perfect for independently minded travellers looking to feel the real German capital city. That being said, Lux 11 staff are endlessly helpful should you need their assistance, and are full of invaluable tips and pointers depending on your interests and on how you want to spend your time in Berlin. They will suggest the best cafés for breakfast, top tourists hot spots and when to go to avoid manic rushes, procure tickets, and give the inside scoop on the city's famous nightlife. A short walk from the hotel will take you to the hipster boutique shopping street of Alte Schonhauser Strasse though the real pleasure of this neighbourhood is in just aimlessly wandering, absorbing, and pausing for the occasional portion of Sauerbraten and a frosty brau.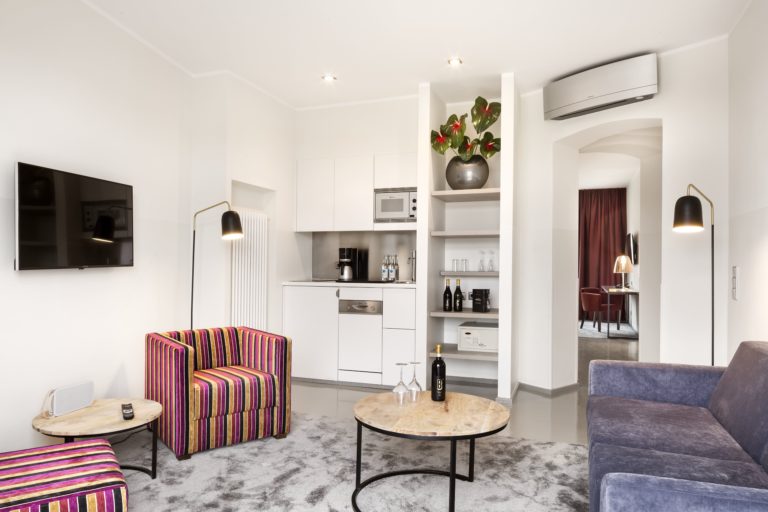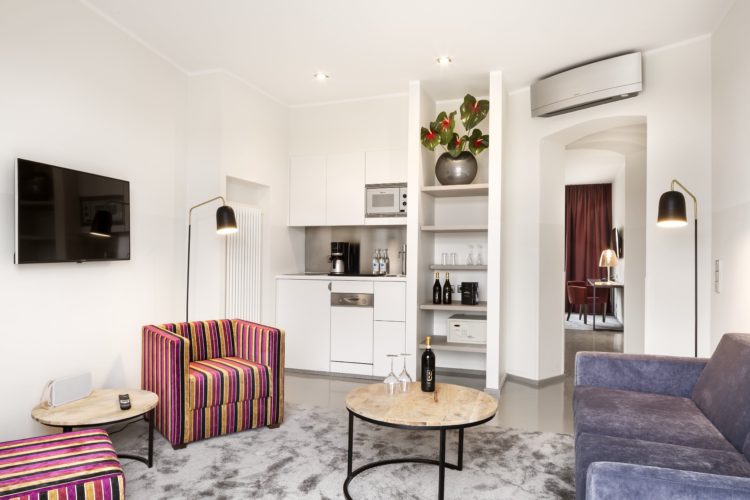 In the current Covid-19 climate Lux 11 provides a perfect sanctuary for its guests to be as active, or as reticent as they want. Some may find that they are pausing in their remarkable apartment purely to sleep, make a quick espresso and go. Others may revel in the privacy and serene space provided by these gloriously open dwellings, and simply pass the time enjoying the view over the bustling streets of Berlin. Lux 11 is the ideal platform to experience Berlin your own way.
Rosa-Luxemburg-Straße 11, 10178 Berlin, Germany