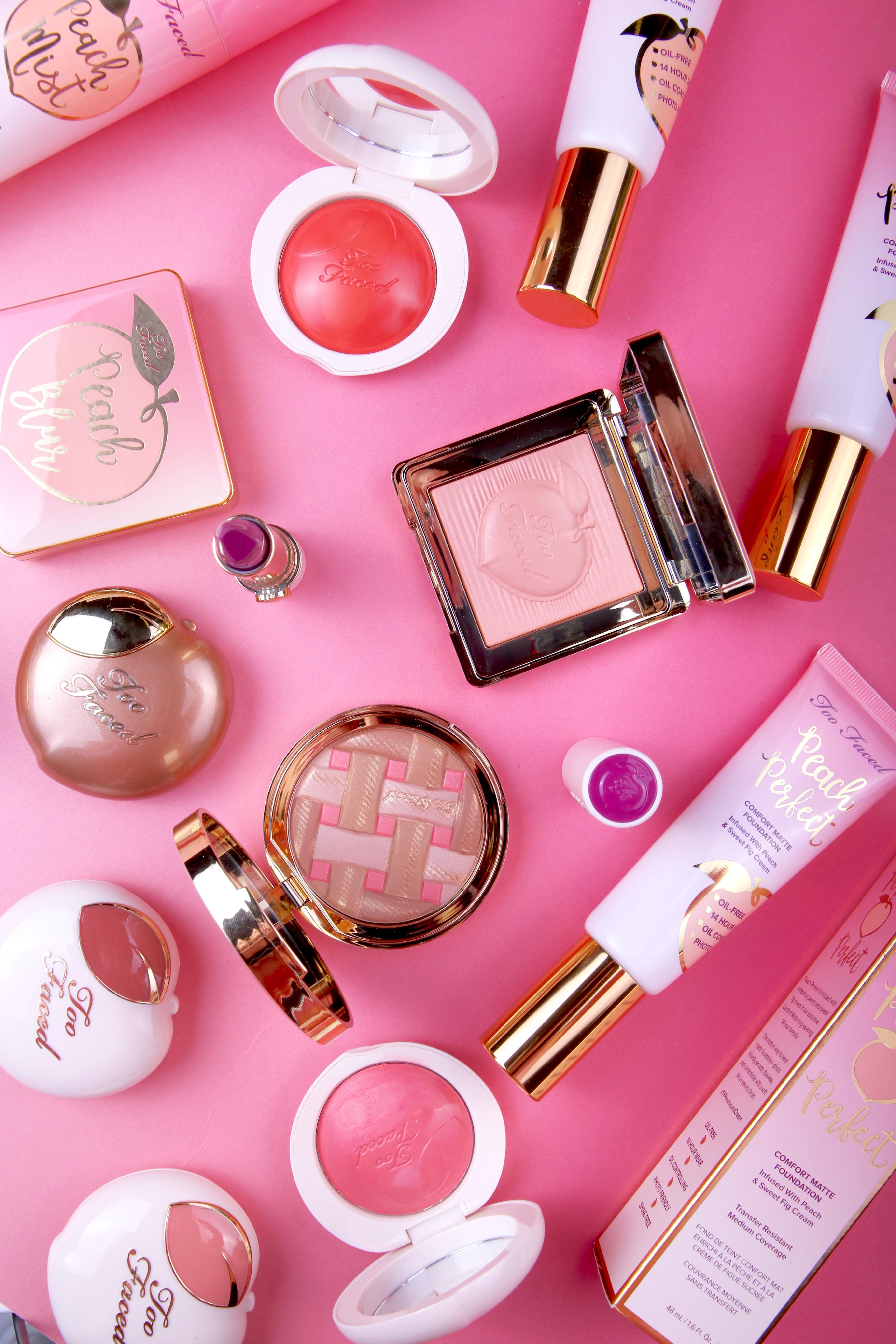 Too Faced, the self-described "serious brand that knows how to have fun" has arrived in London and they are painting the town pink. Too Faced's new flagship is decorated in the brand's signature pink and gold colour scheme. It will house all of the brand's best-selling products as well as incredible in-store exclusives and Jerrod Blandino, Too Faced's Co-Founder and Chief Creative Officer's personal beauty favourites, such as Rodin's Luxury Face Oil and Le Labo candles.
Blandino said: "Opening a Too Faced store is a dream come true and just in time for our 20th birthday next year. I couldn't think of a better location than London for our first global flagship, as it's my favourite city. It really doesn't get any better than Carnaby Street — fun, fashionable, and festive, just like Too Faced."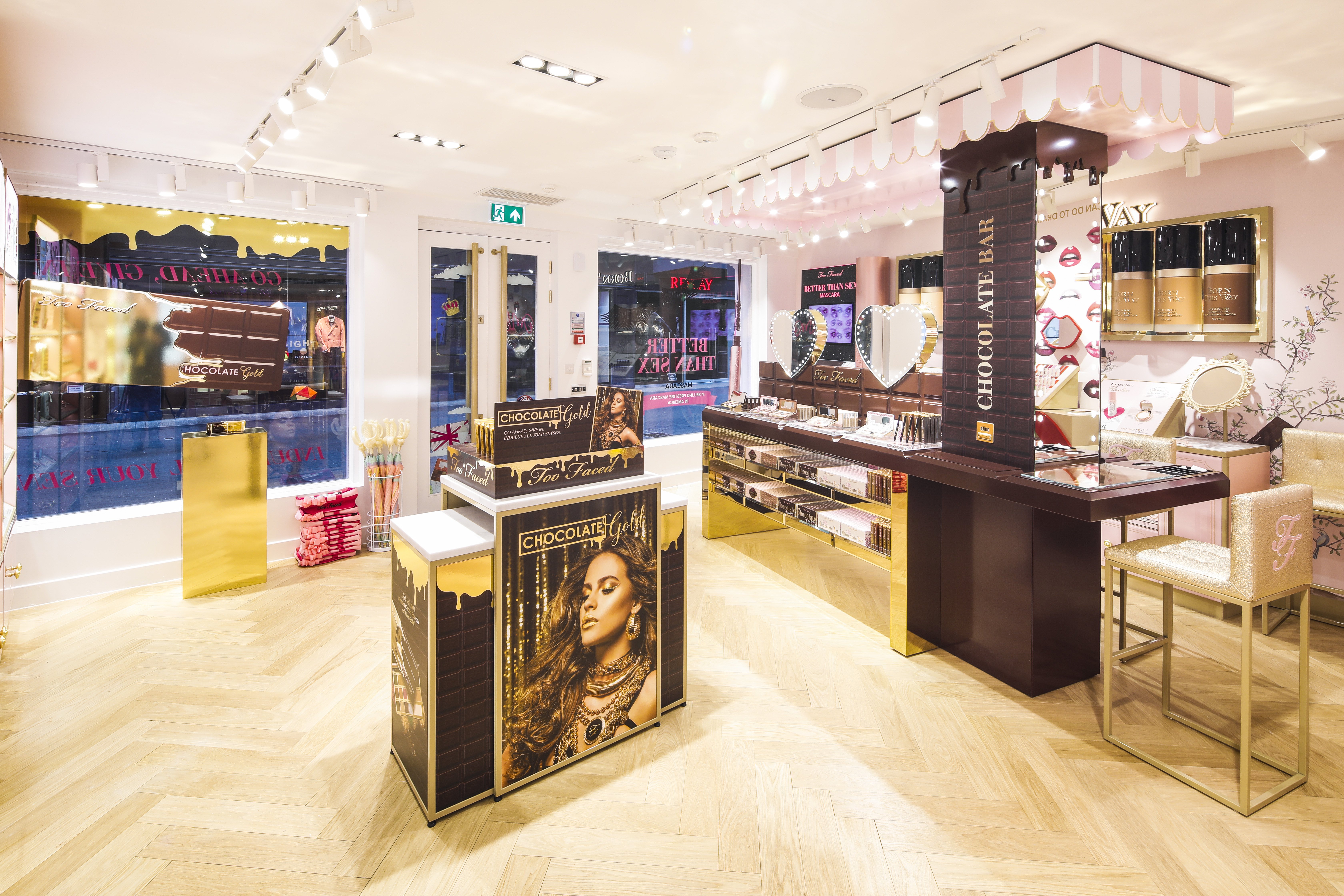 The first Too Faced product I was introduced to was the 'Born This Way' foundation, the rest is history. After just one application, I threw away my signature Nars foundation and replaced it. It just worked so perfectly, the application was incredibly smooth. Too Faced is also cruelty-free, when it comes to beauty products that is a crucial factor.
Too Faced's famous chocolate-scented collections revolutionised the beauty industry and my makeup routine. The Chocolate Gold eyeshadow palette is the height of decadence, made with 100% natural cocoa powder, so it smells as good as it looks. All of the shadows feature, a soft, velvety texture with a high-pigment for effortless full coverage. It contains a major metallic moment with foiled shadows that are made with real gold for an epic high-shine finish that's paired with rich mattes, perfect for effortless transitional wear, from day to night.
Our favourites are the luxe 'Chocolate Gold', 'Money Bags', 'Decadent' and 'New Money'.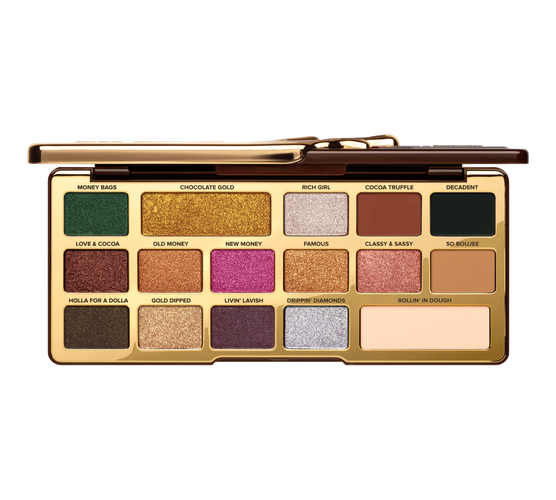 Liquified lipstick 'Melted Latex' redefines lips with a honey-like texture that ensures gloss clings to lips with a high-impact, super-rich latex shine. Doe-foot applicator provides precise application and comfortably coats in bursts of intense, buildable, lacquered colour that lasts for hours.
The Melted Latex collection is gluten and paraben free and features 16-shades, personal favourite include 'Hot Mess, 'Love U, Mean It' and  Personal favourites are 'Hot Mess', 'Peekaboo' and 'Love U, Mean it'.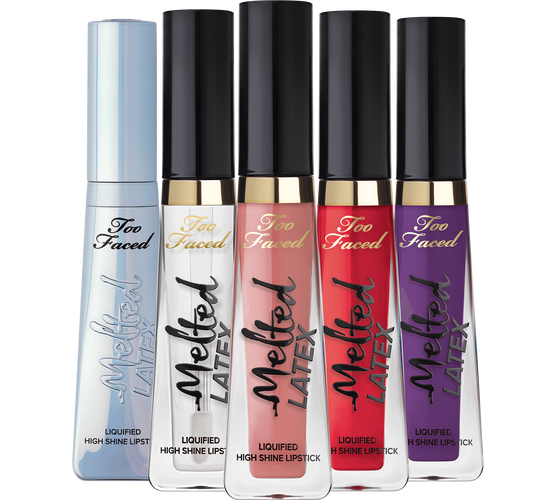 Too Faced's store opening on Carnaby Street was a night to remember, they sure know how to throw a party. When entering the store I was instantly reminded of Katy Perry's California Gurls music video. It is a colourful candy land filled with make-up. If ever your feeling a little grey from the London weather or you need a pick me up for a night out this is the place to go to. I was like a kid in a candy store, eager to try it all.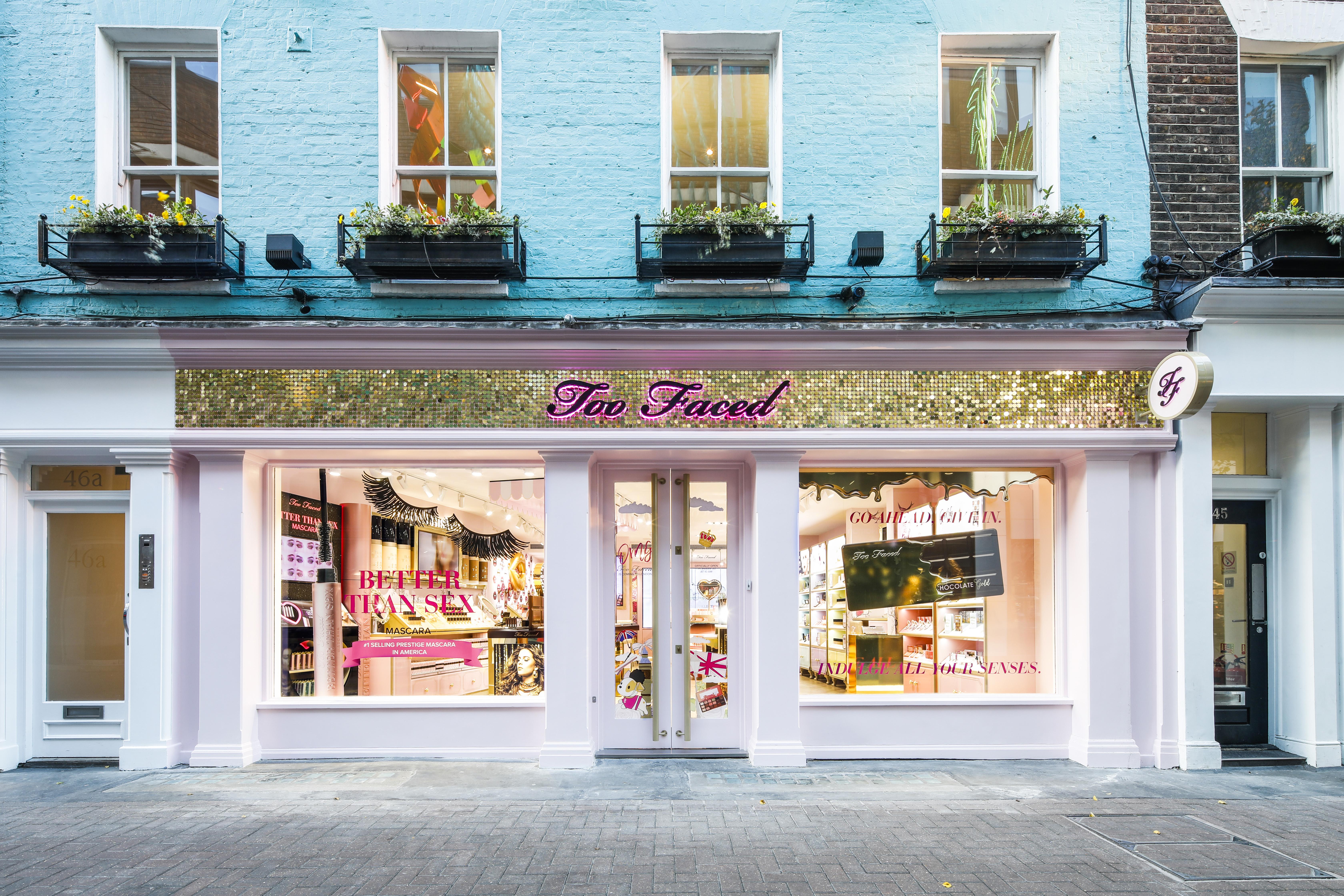 After exploring all the incredible store has to offer, guests were transported on pink Too Faced rickshaws to Soho house. We entered through a beautiful pink vine of roses with artificial snow cascading down from the ceiling above. We were surrounded with bowls filled with chocolate and candy-coloured tubes of mascaras. It felt like a beautiful dream. Welcome to London Too Faced, I don't know how we survived without you.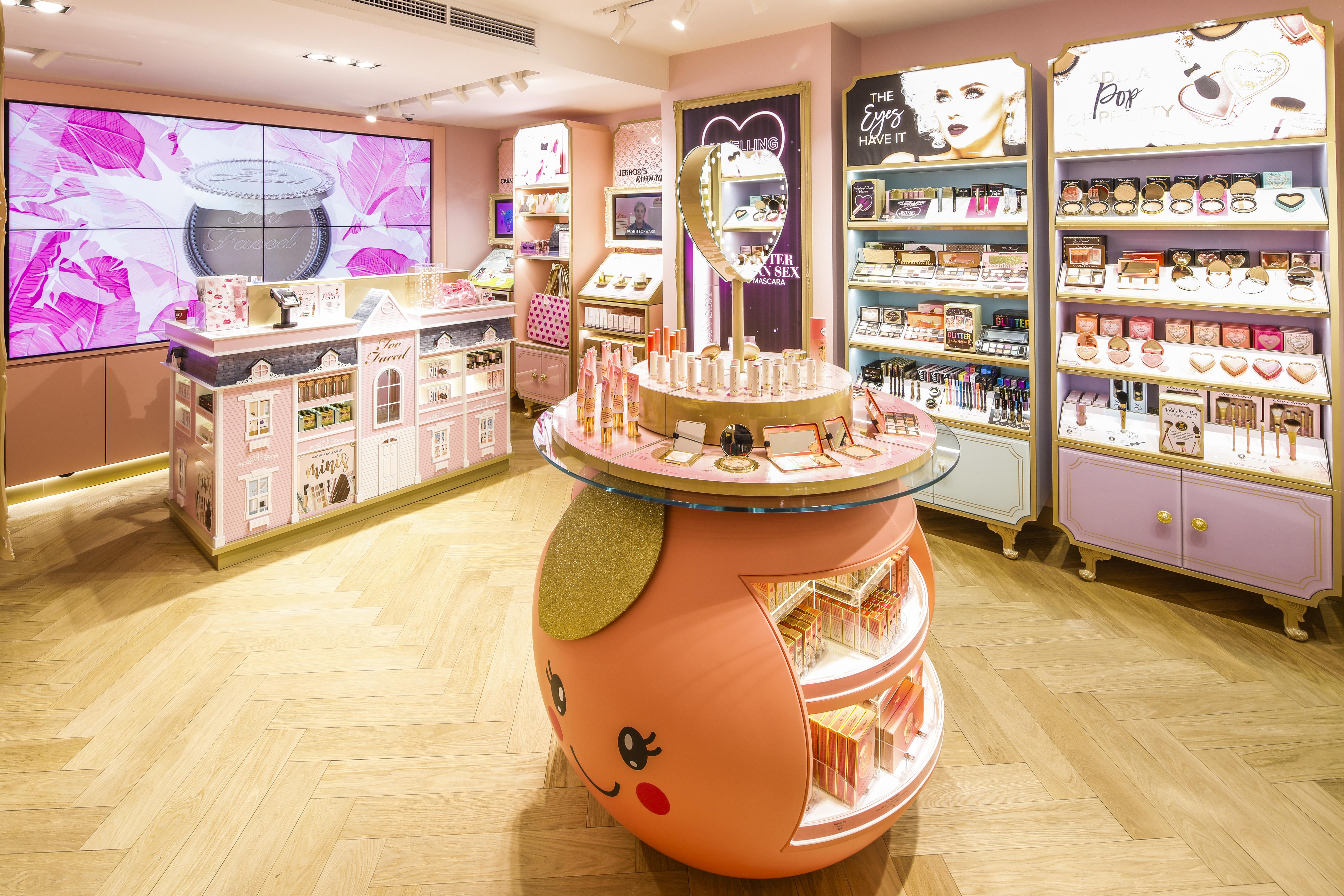 Too Faced are currently offering 20% off of your first purchase online now.
Too Faced
46 Carnaby Street, London, W1F 9PS
0370 1925380