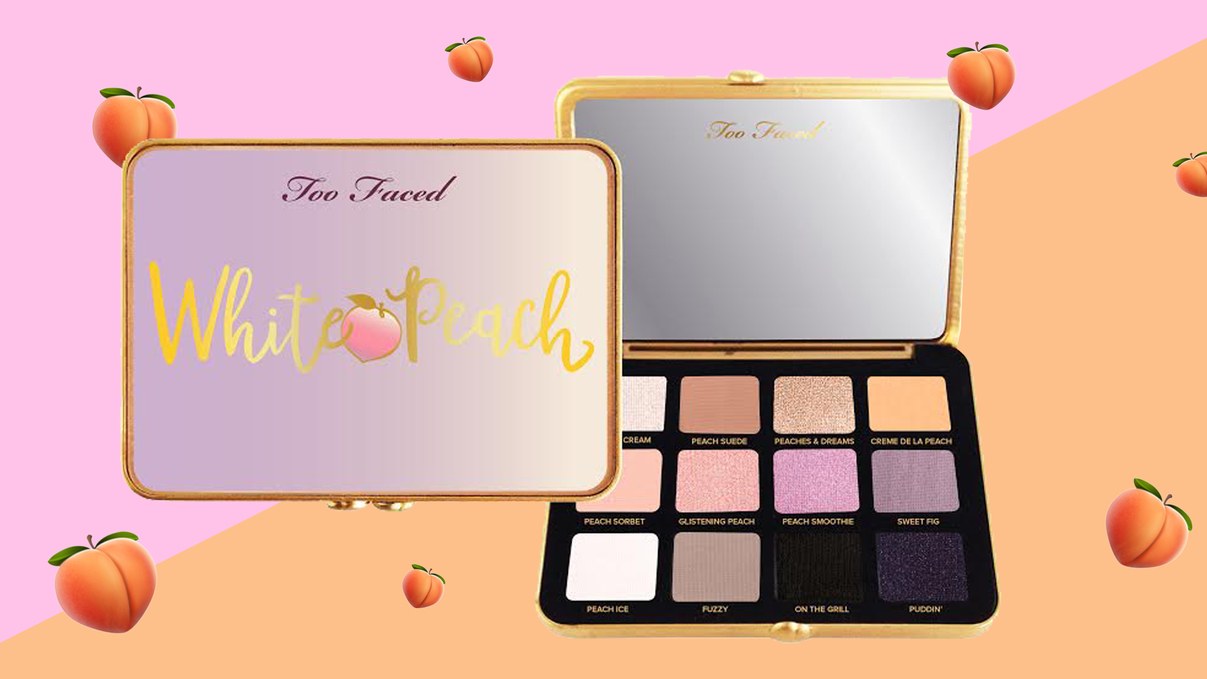 As part of their stunning summer collection, Too Faced has released the bright, bold and beautiful White Peach Palette. Infused with peach and sweet fig milk, this is the perfect fruity summer cocktail in a palette.
Consisting of 12 different shades, including, sparkling peaches, champagnes, soft pinks, and deep plum shades. I've had the White Peach Palette for a little over a fortnight and have managed to use it every day as the colours are so versatile.
This palette is great for low maintenance girls that don't want to sit for an hour creating a beautiful smoky eye but still want to be adventurous with their everyday make-up. Each shade is sweet and subtle, the warm peach tones are perfect for warming eyes, my go-to shades include, Peach Cream, Peach Smoothie, Peaches and Dreams and Peach Ice.
When creating an evening look, I opt for a more smokey chocolate concoction. Having hazel eyes, the perfect combination of Sweet Fig, Fuzzy and On The Grill really makes them pop
Too Faced's White Peach Palette is a must-have this summer.
It is available for £33 and is available online or at Too Faced's London store.
Too Faced, 46 Carnaby St, Carnaby, London W1F 9PS