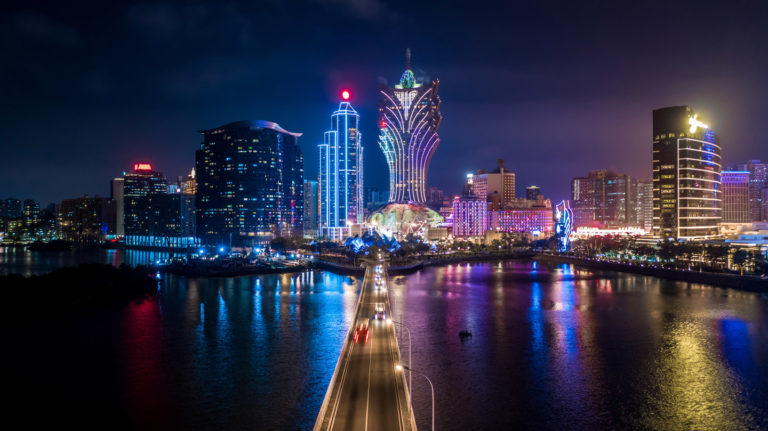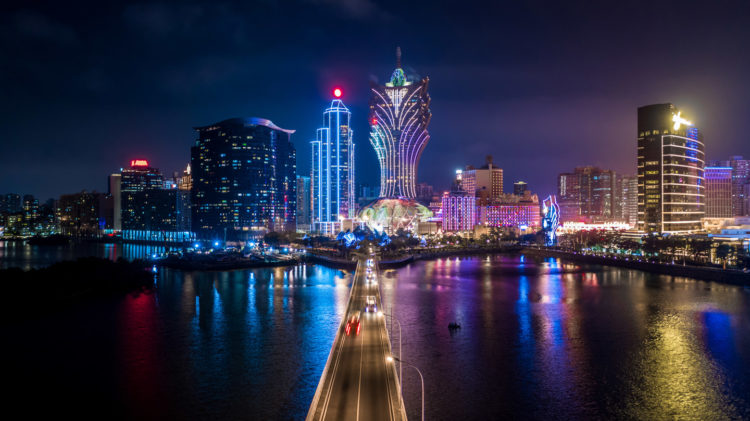 With their delectable menus, voluminous entertainment venues and overall glitz, casino resorts the world are hardly just about gambling. In fact, you may argue that these venues are there to provide you with a well-rounded experience as a tourist and traveler and yes, if you ever fancy a blackjack or baccarat bet, or perhaps a spin or two, you can get that.
Yet, the world's best casinos are about an immersive experience that features various gastronomic and entertainment experiences, adding to the overall satisfaction you get out of your holiday or perhaps even business travel.
There are quite a few places you would like to visit and explore yourself and, for your convenience, we have put together a list to help you scout out and pick your next traveling destination.
A Trip to Wynn Casino, Macau, China
Wynn Macau located in the namesake administrative region is definitely one of the biggest pulls in Southeast Asia. The property sprawls on some 273,000 square feet and is one of the most impressive such resorts in Macau. With over 59,000 square feet of retail space and various amenities, you can come to Wynn Macau and find anything for every taste.
The property features eight casual and fine dining restaurants, a salon, a pool and two spas. Guests are very welcome to stay in one of the 1,008 available rooms and enjoy the delectable menu of restaurants such as Golden Flower, Restorante il Teatro, Wing Lei, and others.
Wynn Macau underwent some significant renovation in 2014, adding to the glitz and glamor of the property. The property was distinguished with its eighth Forbes Five-Star Award in 2016, making it the only hospitality property to hold this title in the world to date, and certainly underscoring the quality of the service available to Wynn customers.
The amenities include the Spa at Wynn and Spa at Encore, a dedicated fitness, and more. As to specific entertainment spectacles, tourists will be excited to witness the Moon Jelly Aquarium, Performance Lake, Dragon of Fortune, and Tree of Prosperity.
Don't Miss Out on Bellagio Las Vegas, Nevada, United States
The Bellagio Resort is certainly a place you would want to visit. The property combines a resort, casino and a luxury hotel all in one, making it one of the most attractive venues on the Las Vegas Strip in Paradise, Nevada.
The property is owned by The Blackstone Group and operated by MGM Resorts International to provide guests with everything they need, from poor entertainment to a great gastronomical experience, right down to the casino floor.
Bellagio is impressive, featuring a variety of entertainment and culinary options, providing guests and visitors with a wholesome experience across the board. The property's main tower soars on 36 floors and features 3,015 rooms available to guests, and it shouldn't surprise you that it has is considered one of the best casinos in the world according to GamblingNews.
In 2004, the property introduced the Spa Tower to add exclusivity and the property. Speaking of spa, and therefore of amenities, there is plenty to see and try on your holiday at Bellagio. The venue offers a mix of restaurants, entertainment options, nightlife, and amenities, not including the casino floor sprawling on some 110,000 sq ft of gaming space.
Bellagio easily has over 25 different food experiences prepared for you in separate venues. The resort's amenities include but aren't limited to spa, salon, pools, and cabanas, to name just a few.
Wynn Las Vegas Is Another Gem on the Las Vegas Strip
If you are determined to stick with the best properties on your journey and you are in Las Vegas anyway, we recommend swinging by Wynn Las Vegas. The property has made another list of America's best places to have a flutter at. Yet, the gaming floor is hardly the only reason why you would want to visit the property.
Wynn Las Vegas has created a small paradise for the weary business traveler and an exciting land of opportunity for the leisurely tourist. You will find the venue to cater to every taste and bring you every bit of fun you can hope for.
The resort is decked out with all the treats you can imagine, from a great dining experience to all the perks of nightlife, shops and even business meetings if you are in Las Vegas to seal a deal. We specifically enjoy the dining experience brought to you by Wynn that features some palatable choices.
You will be able to book a table at the Mizumi Teppanyaki or enjoy yourself at Lakeside, or perhaps visit SW Steakhouse. Each venue has a new and unique taste to introduce you to, one you will definitely relish.
Book Your Holiday at City of Dreams, Macau, China
City of Dreams is a resort property located in Cotai, Macau. The property is built, owned and operated by Melco Crown Entertainment and it is the second largest property owned by the corporation in Macau.
The venue is impressive in its size and design, featuring four separate towers that add a distinct look to the property and provide visitors with a unique experience. In terms of pure entertainment value, City of Dreams packs a rich offer.
As a traveler and tourist, you will be able to experience quite a few wortwhile attractions, all available at City of Dreams. They include Aquarium, The Bubble Fountain, Dancing Water Theater and more.
The Dancing Water Theater is definitely one of the biggest attractions you may enjoy and we wouldn't expect anything less given the amount of preparation that goes into each spectacle.
The flagship performance organized by Franco Dragone Entertainment Group is The House of Dancing Water at the Dancing Water Theater and it combines theatrical art with acrobatics – oh, that and a 3,7000,000 US gallons of water.
The entire event feels like a surreal spectacle and it definitely captivates visitors. If you are not quite familiar with The House of the Dancing Water and are still undecided on which resort you should visit in Macau, we recommend that you book your holiday at City of Dreams.