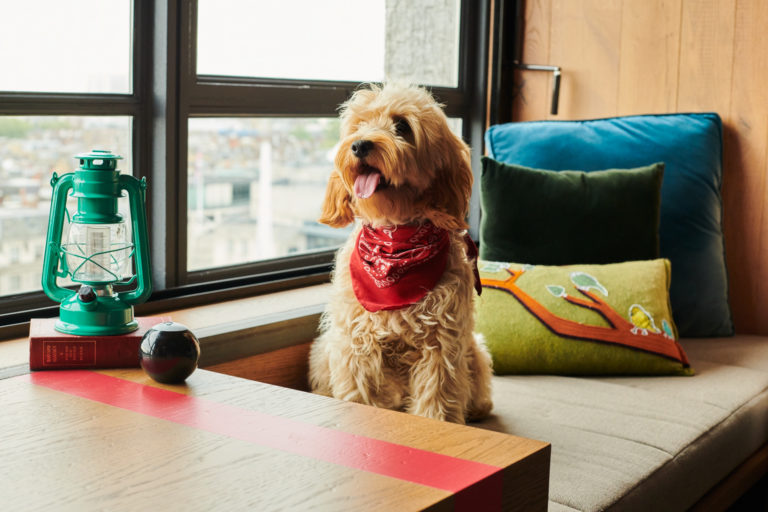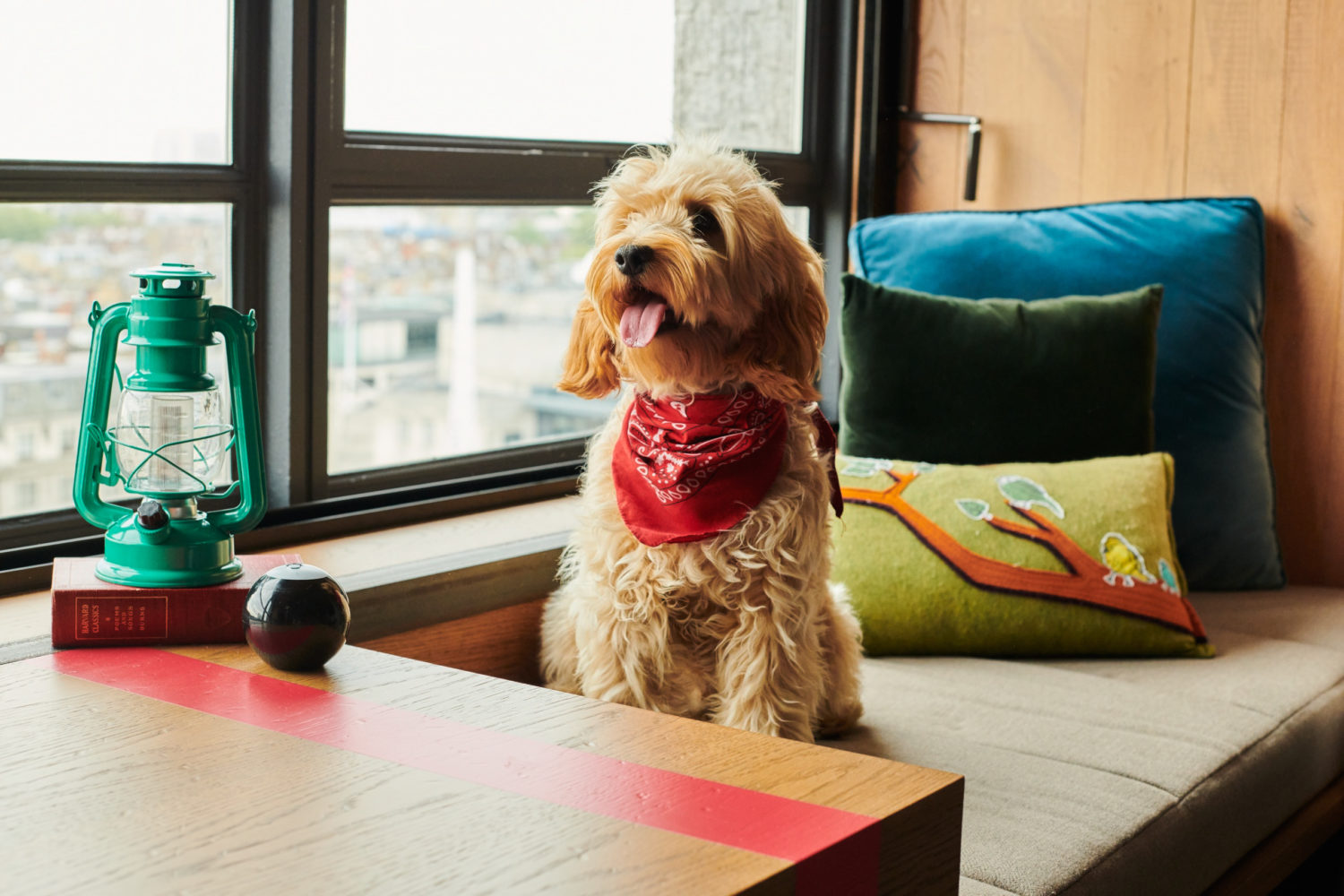 Treehouse Hotel London opened in late-2019 to great fanfare and remains one of London's favourite hotels, particularly because of its eco and dog-friendly stance.
Treehouse London has taken its love for our furry friends to new heights with the incredible Ulti-Mutt Staycation package. The hotel has partnered with Lily's Kitchen, a beloved supplier of natural proper food for pets. The curated package features natural canine treats from Lily's Kitchen, a poochified mini-bar or room service menu and a luxurious and stylish Settle bed for your dog. There is also a wonderfully dedicated Treehouse Canine Concierge who will take care of all of your canine necessities during your stay.
Treehouse has also collaborated with boutique dog walkers, Marylebone Walkers. A walker will whisk your dog to nearby Regents Park for a one-on-one 60-minute adventure whilst you enjoy an evening of dinner and cocktails at Treehouse. Start with cocktails at The Nest, a beautiful rooftop bar with panoramic skyline views of the city. Then head to Madera for a Mexican feast whilst you watch the sun set gloriously over London through floor-to-ceiling windows. The hotel offers a whimsical treehouse experience in the sky, a luxury playground for you and your furry friend that will hark back to the fun and frivolity of childhood.
@staytreehouse
treehousehotels.com
14-15 Langham Pl, London W1B 2QS