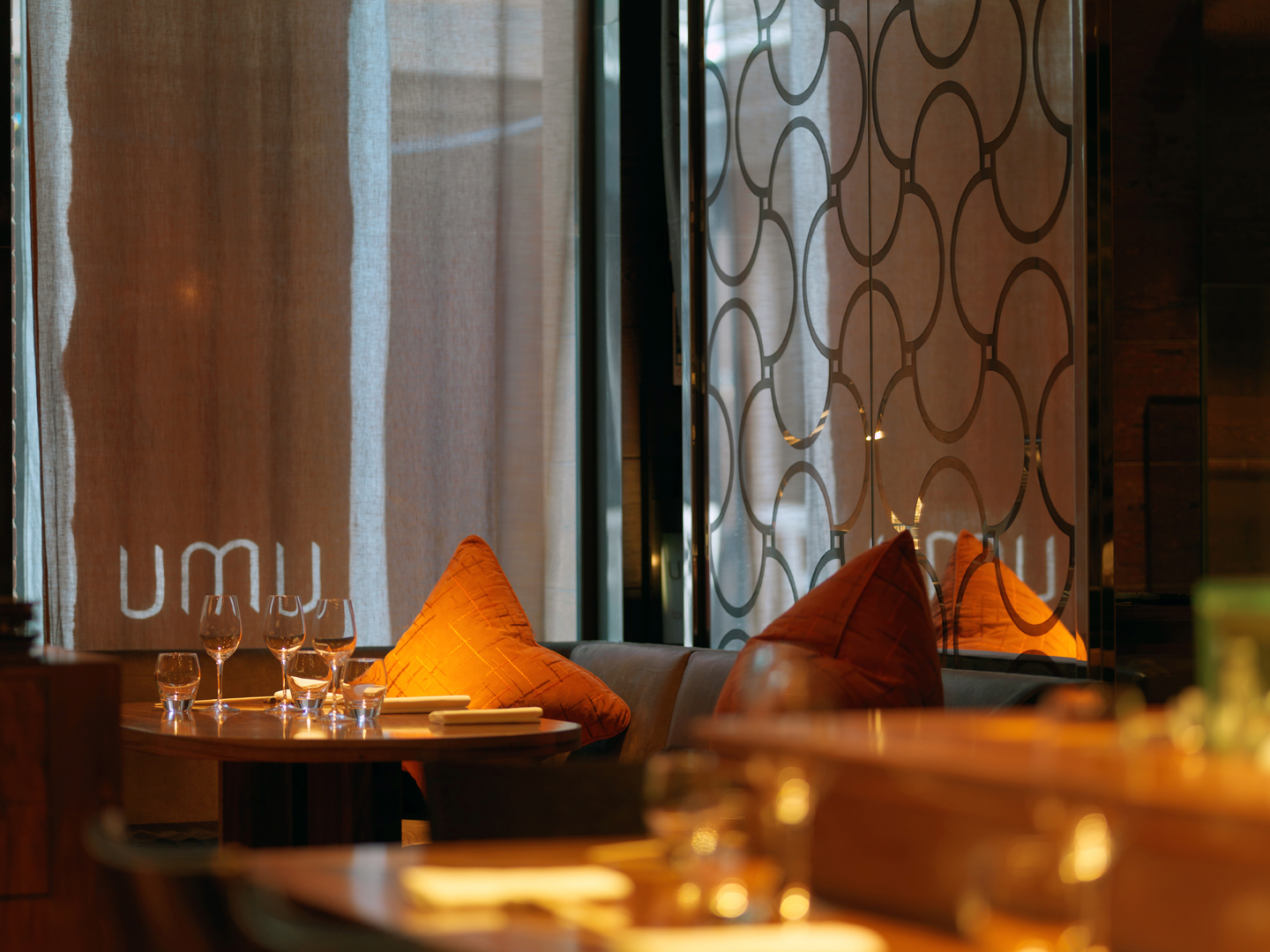 When I told friends I was dining at Japanese two Michelin starred Umu in Mayfair, I was greeted with many oohs and aahs! I now understand why. Every element of the experience is planned with painstaking detail and passion by legendary Executive Chef Yoshinori Ishii and his hardworking team.
Hidden away on a quiet Mayfair mews, it all starts at the entrance – a heavy wooden door activated by a button. This type of inconspicuous entrance is part of Japanese tradition and sets the tone for the anticipated voyage to come. Once inside, the restaurant is elegant and peaceful, apart from when all staff charmingly in unison traditionally welcome guests with "Irasshaimase!" It was only Monday and Umu was busy with Japanese guests and a few others in the know about the carefully crafted Kyoto Kaiseki experience on offer.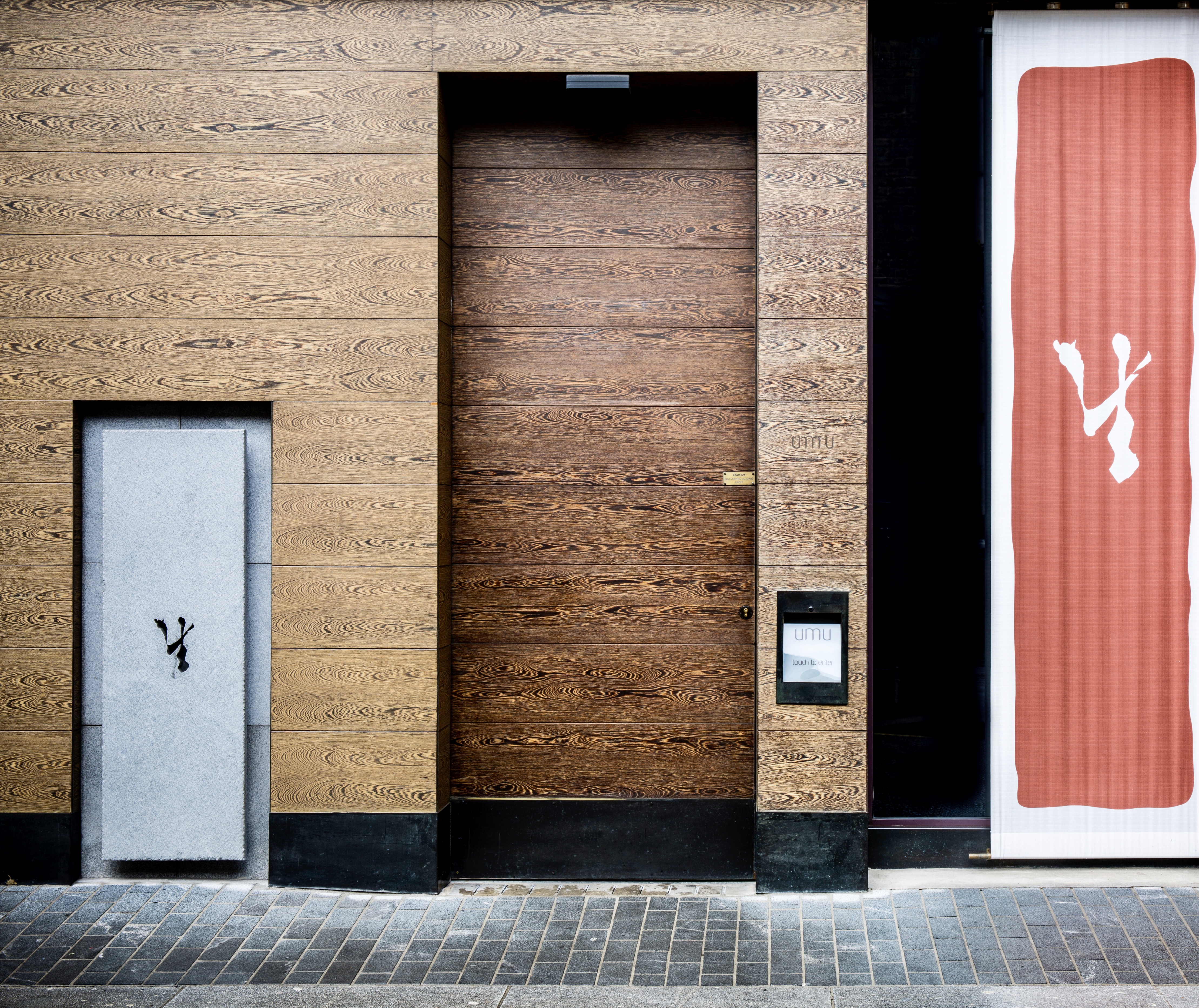 Kyoto cuisine focuses on the origin of ingredients so if you mix this with the multi-course intricate Kaiseki way of eating, you end up with a strive for excellence in every detail. For example, all fish supplied to Umu are caught using a method called Ikejime which is more humane, time consuming and importantly preserves their taste and appearance. Chef Ishii is involved in all aspects of Umu – from flower arranging to making (yes making) artistic ceramic tableware we were eating from.
A tasting menu is available which changes every few months but we chose a couple of dishes from each section of the a la carte menu for our Kaiseki journey. Starting with some salmon sashimi, the vibrant orange colour and marbling oozed freshness. An incredible Cornish lobster is only lightly seared, releasing and at the same time preserving the delicate flavours of tender meaty lobster.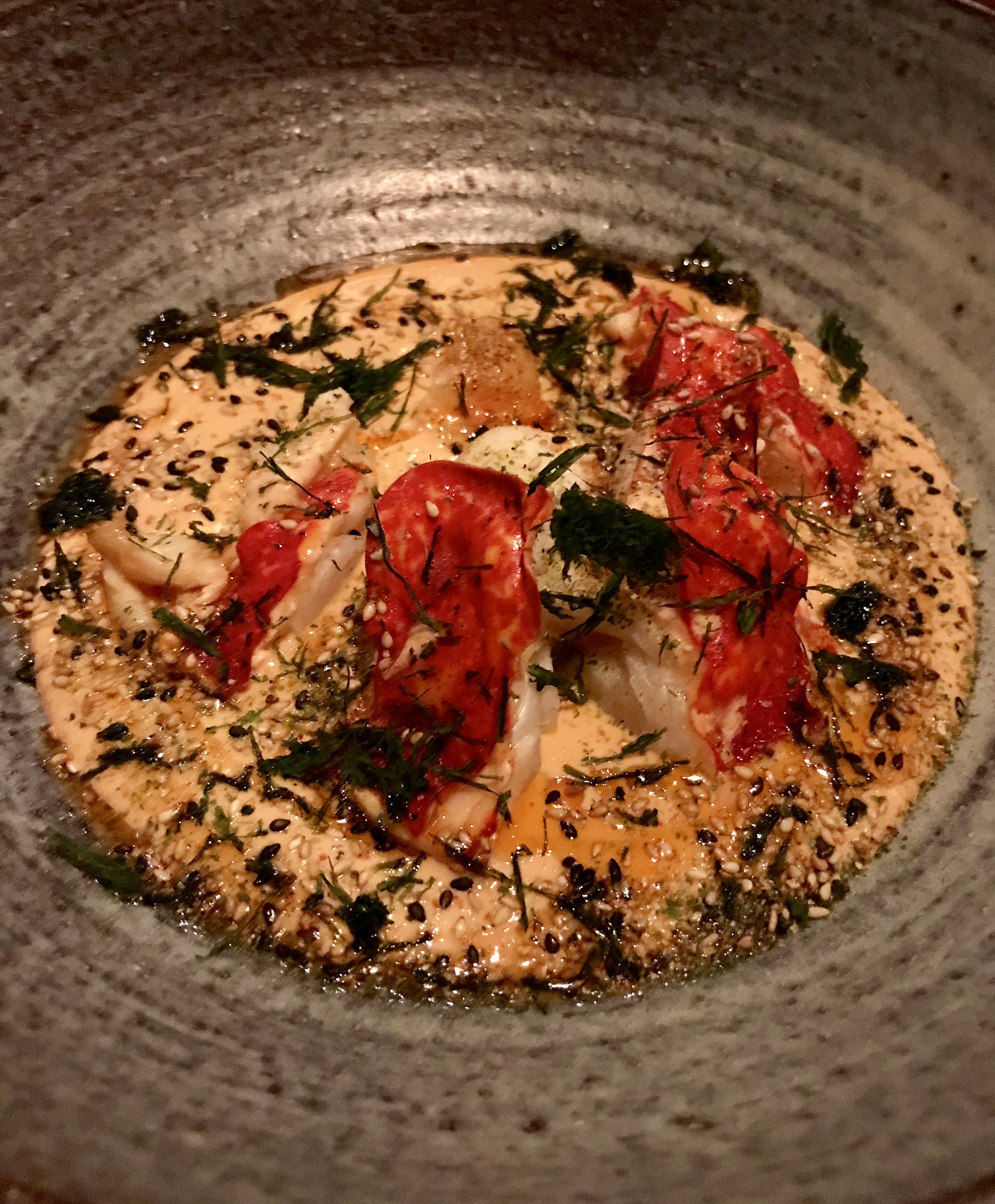 Next, home made tofu is presented over a burner. The simplicity of this dish is the clever part. Silky smooth, creamy and light, it is served with umadashi stock, ginger and spring onion. Don't miss out on the more familiar crispy light tempura.
The dish that impressed most was a main course of crispy skinned Dover sole with bonito flakes. As a child, I had always seen my mother order Dover sole and thought how boring it was.. until now! The fish is cooked using a Bincho charcoal grill which keeps all moisture in so we didn't even need sauce. The crispy skin added texture and bonito powder gave an Umami smokiness to the plate. If only every other Dover sole had this kind of treatment.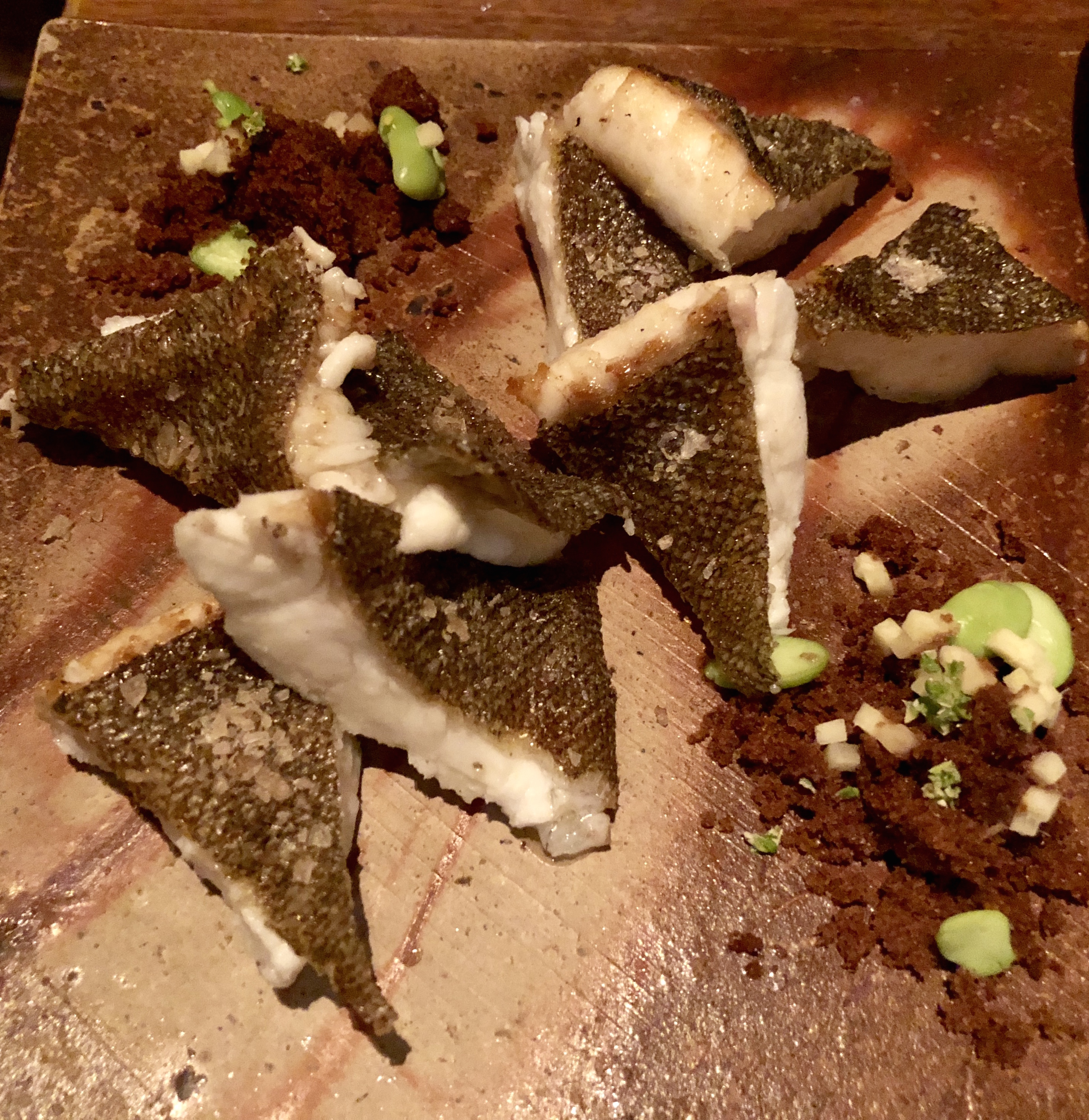 Sake still remains a bit of a mystery outside Asia. The sake (and wine list) at Umu is vast so be sure to ask an expert sommelier for assistance. We tried a cold, full bodied sake which went well with everything. If you want to learn more about sake, clear your diaries and grab a ticket for The Joy of Sake – a one night only celebration of sake at the Barbican Centre on 28 September 2018. Tickets include unlimited sake samplings (there are 478 to choose from) and a dish from each of the 14 restaurants providing food. Tickets are available here.
The sushi menu is varied and even has an original 'Umu style' nigiri selection. This is different to normal sushi as the rice used is a new type of sushi rice farmed in Japan for Umu. Smooth foie gras with shiitake and brown crab nigiri are well worth ordering. Accompanying the sushi was some freshly grated, British grown wasabi. The difference in taste fresh wasabi makes to sushi is massive as you get the tanginess from fresh wasabi without that intense heat which enables the seafood to shine.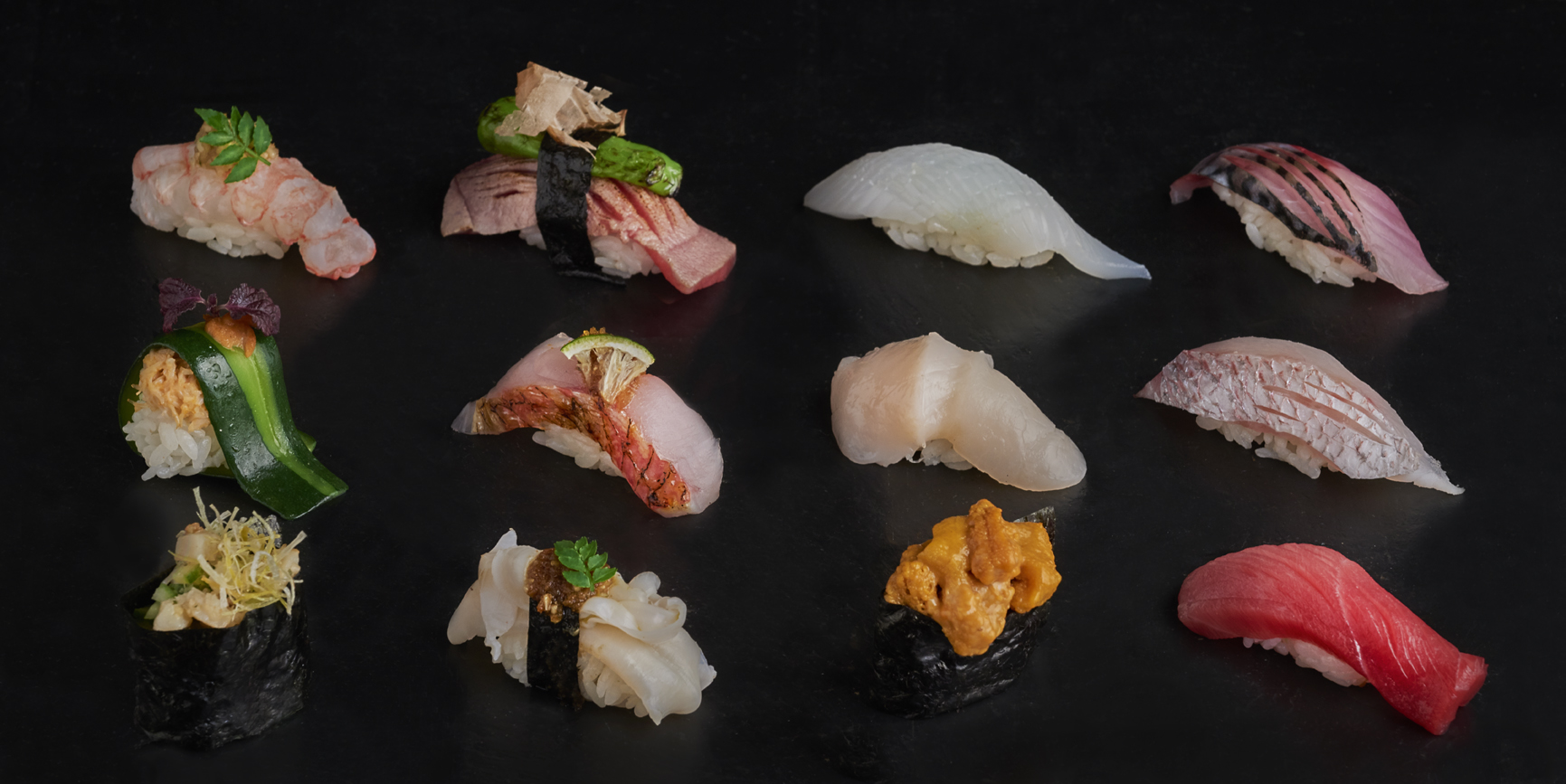 Overall, Umu combines respected traditional and modern Japanese cuisine to create sensational flavours with artistic flair. Umu is definitely a special occasion restaurant and probably the closest you are going to get to an authentic Kyoto Kaiseki establishment without travelling to Japan.
Umu
020 7499 8881
14-16 Bruton Pl, Mayfair, London, W1J 6LX