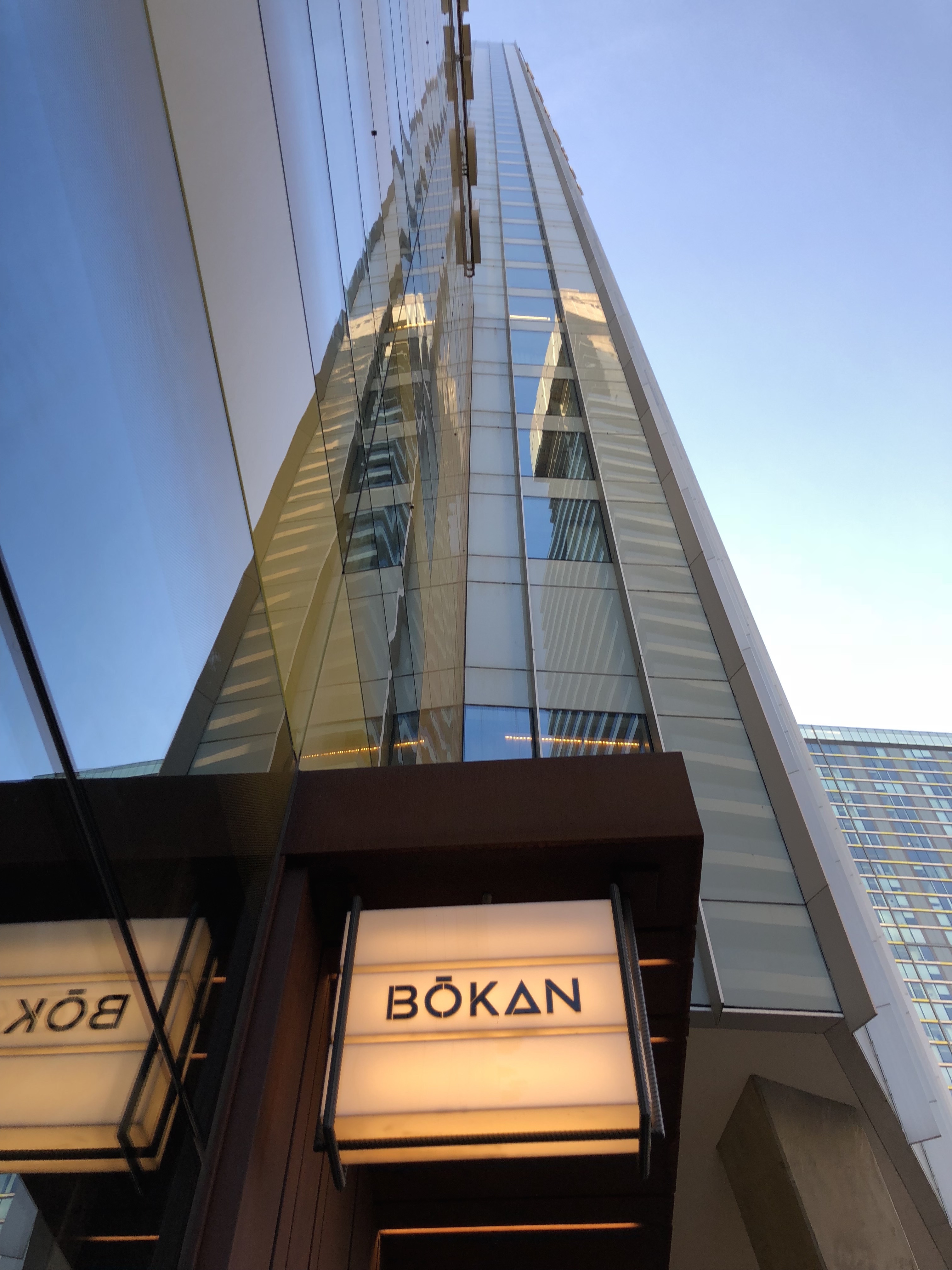 A five minute stroll from Canary Wharf station, Bokan (an old English word for lighthouse) is a hidden gem well worth the journey. Perched on top of the Novotel hotel in the financial district, clientele are a mix of locals and regulars. There are also some solo business travellers who have that happy self-congratulatory "I chose somewhere decent to stay with a rooftop restaurant" look on their faces.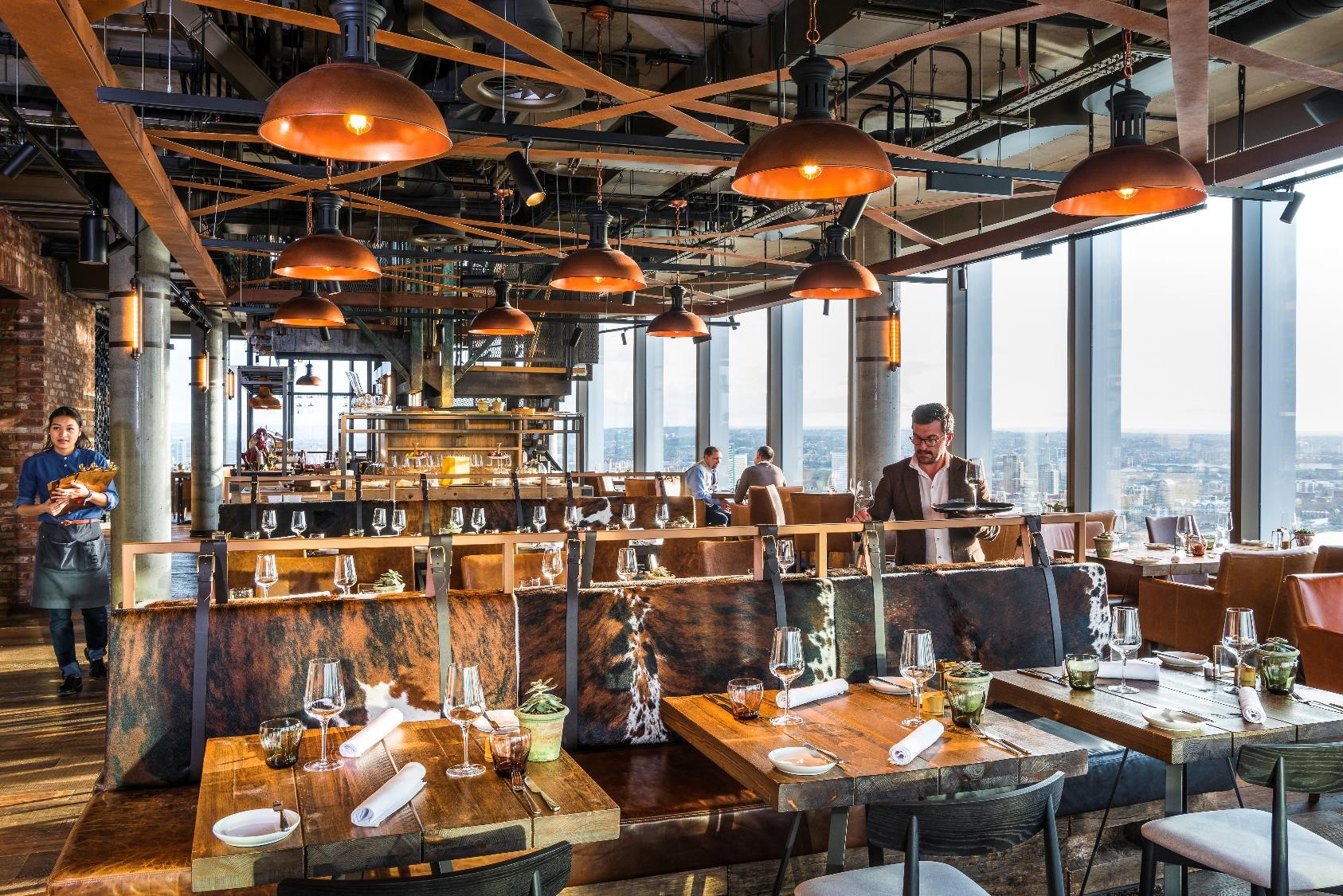 Split over three levels on floors 37-39, views in all directions are stunning where ever you are sitting. The bar on floor 38 champions local spirits and intriguing cocktails that pay homage to ports all around the world. I tried a Monkey King which is a take on a rum Old Fashioned with a clever addition of hazelnut essence and banana.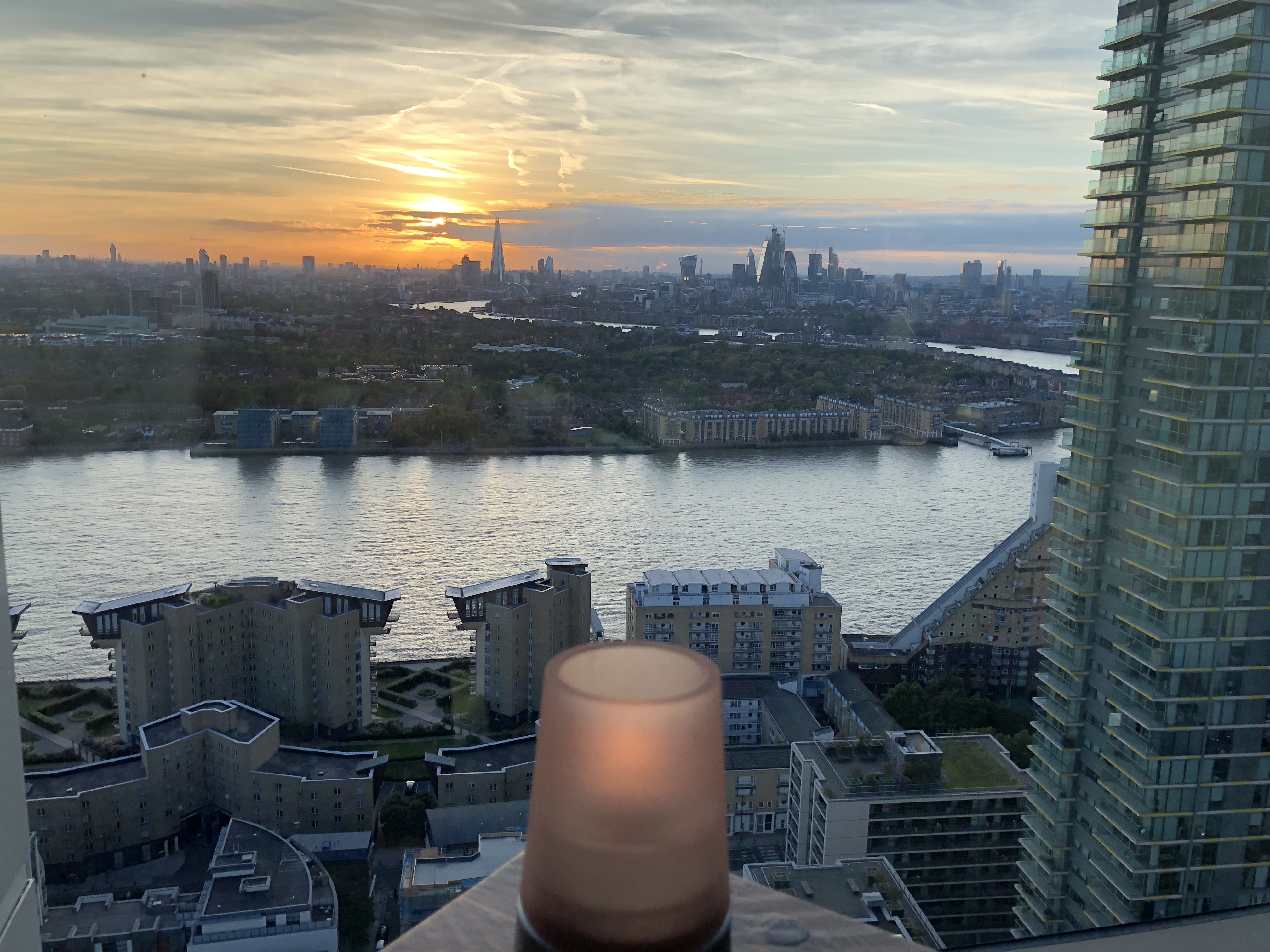 Dinner was then served on floor 37. When booking, ask for a window table facing west for killer views of famous London landmarks. Pop to the loos and freshen up for a view to the east. The best time to book is before sunset so we started dinner in glorious sunshine and ended it with a dark star lit sky illuminated by the city lights. Romantic or what.
Chef Aurélie Altemaire has created a European/French inspired menu that is tempting throughout and they also have a vegan menu. This is solid, enjoyable cooking without sky high prices some rooftop restaurants charge. Service from uniformed staff is friendly, slick and knowledgeable. If you don't fancy a whole bottle of wine, a resident sommelier can pair wines by the glass.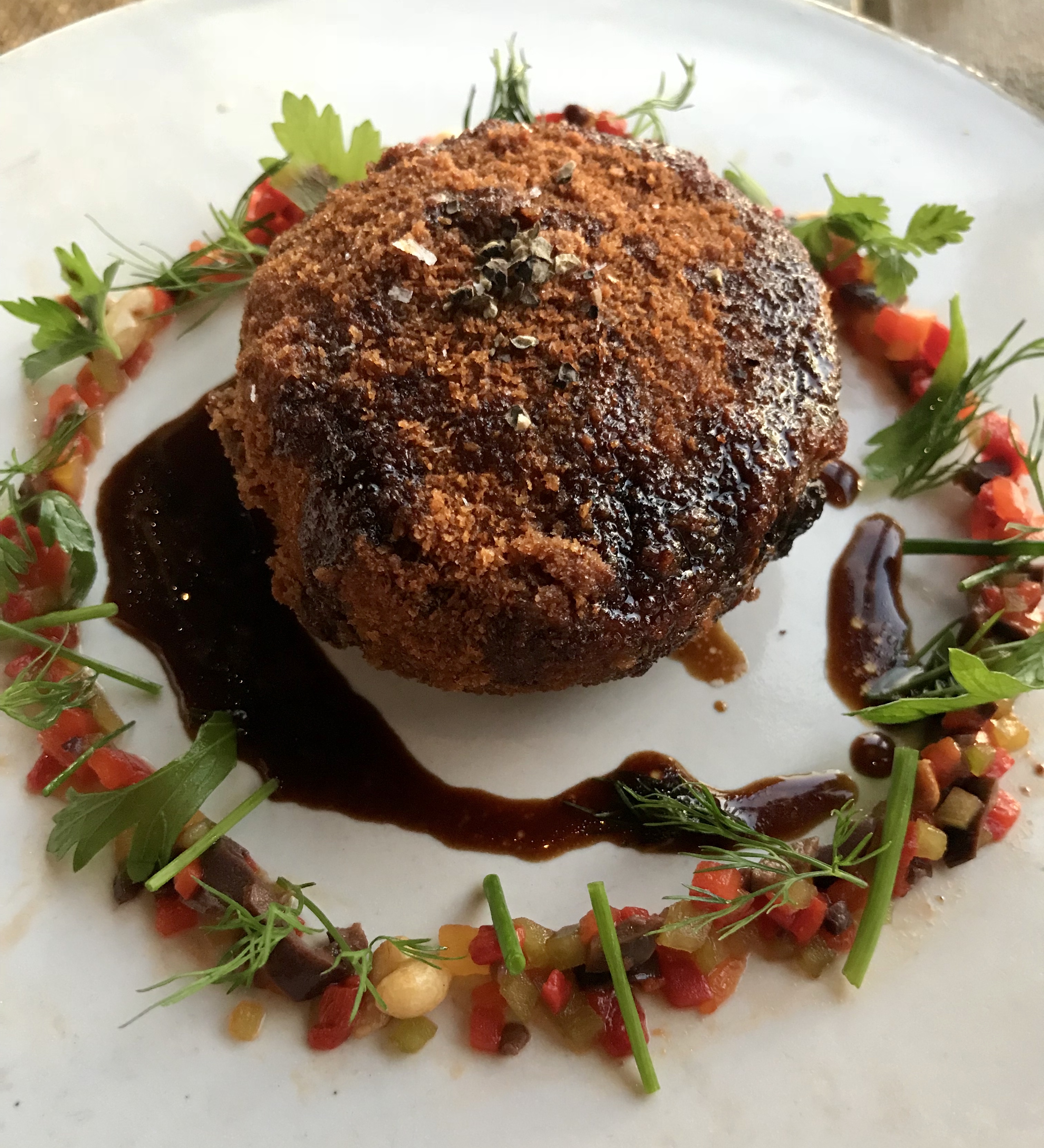 The Portland crab meat salad is one of the prettiest plates I have seen this year. Finely picked crab sits atop of a thick coconut and cucumber gazpacho. A dish for any season. For something warming, try the cromesqui (imagine a large round croquette) filled with rich beef cheek and foie gras, surrounded by a pretty wreath of peppers, pine nuts, sherry vinegar and herbs.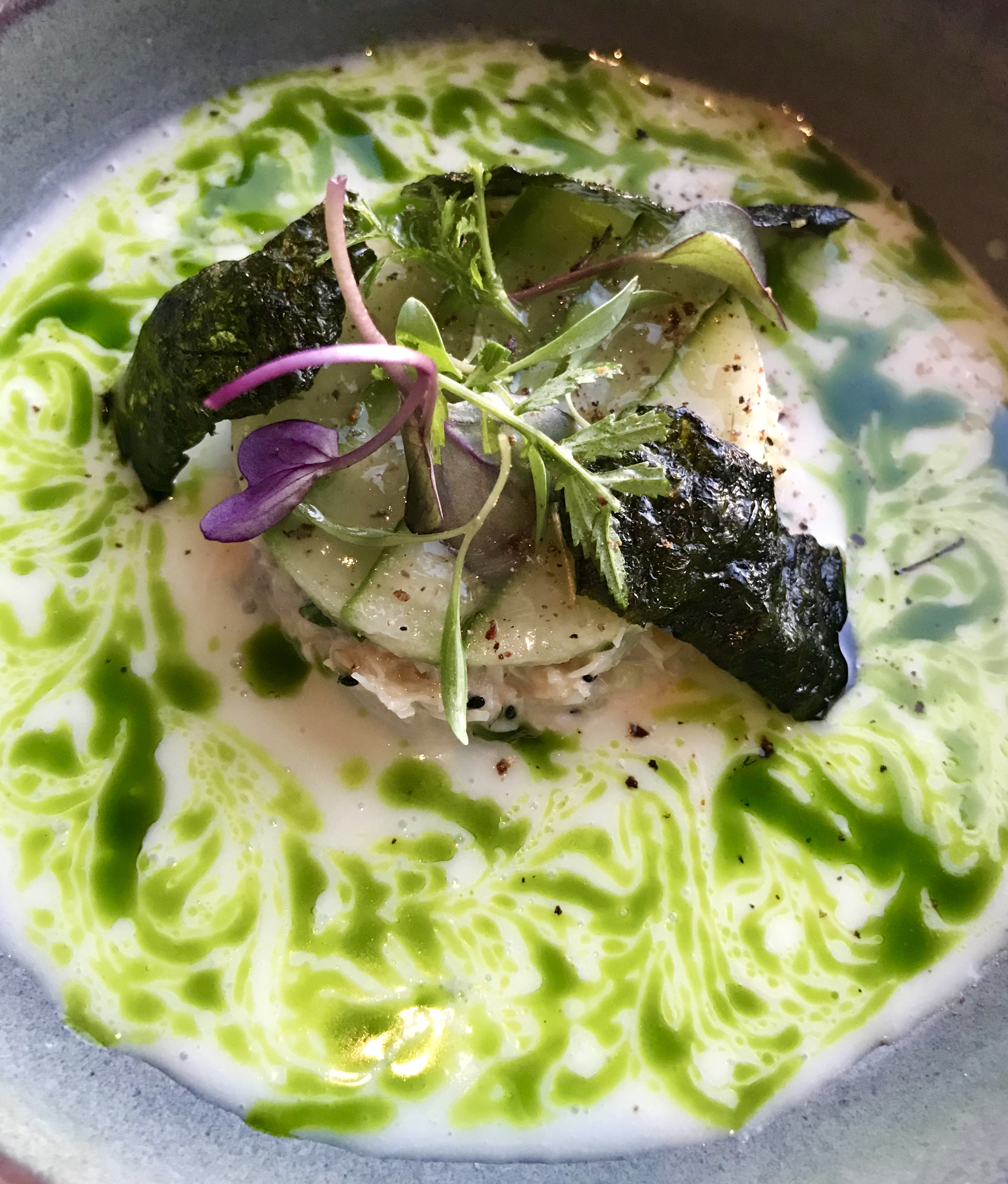 My main course featured perfectly cooked scallops alongside lobster and prawn ravioli. This was brought together by a light foamy shellfish sauce and a hint of tarragon. When the lemon tart dessert was presented, it looked like someone had removed some artwork from the wall – another pretty plate. A creamy tangy lemon tart with meringue two ways and a herb sorbet which cut through the creaminess.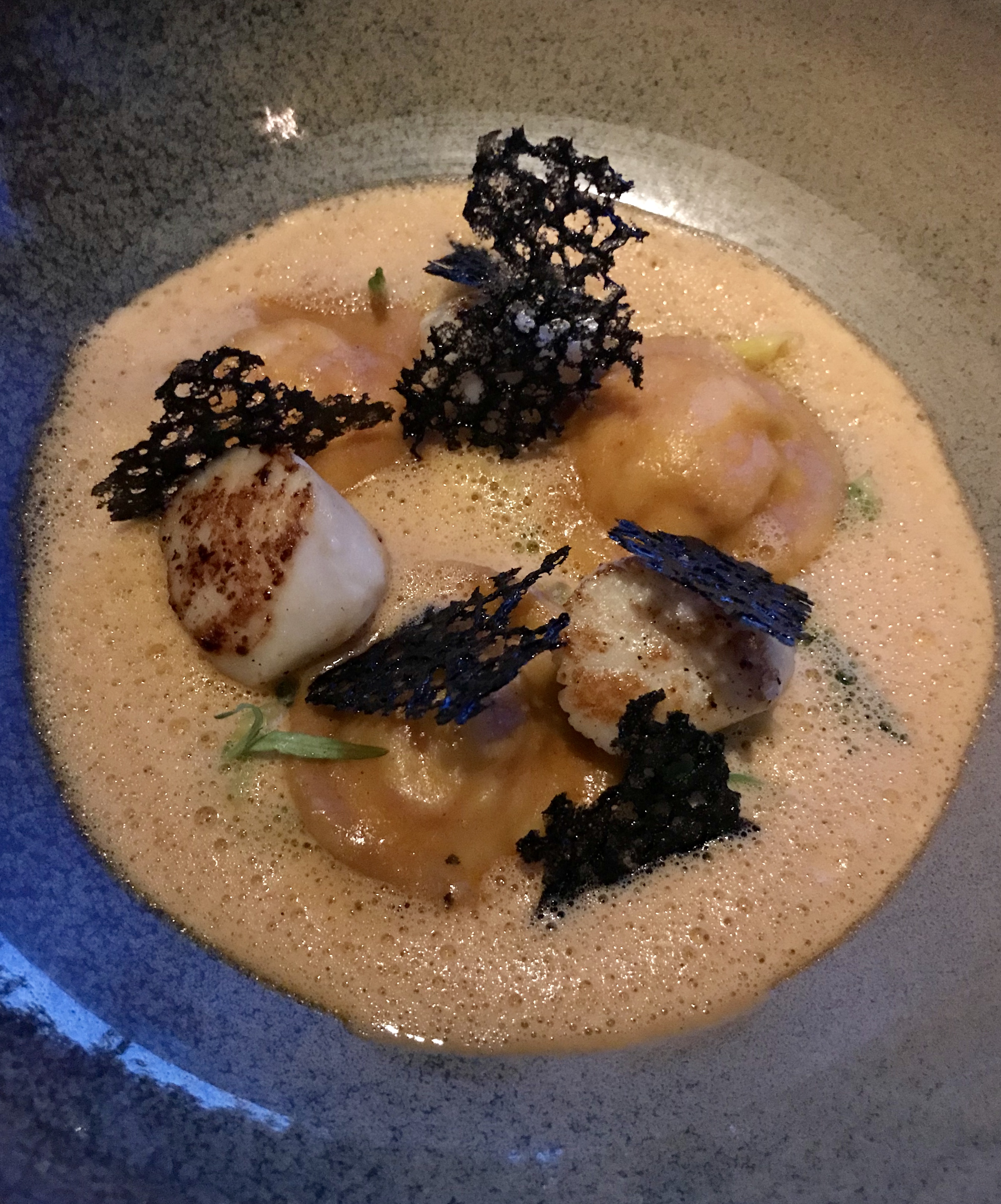 After dinner, we went up to the rooftop terrace on floor 39 (no bookings and first come first served) for a nightcap and more striking views on the stunning open air rooftop. Weekends at Bokan mean entertainment. On a Friday, a DJ plays till 11pm and on Saturday and Sunday you can enjoy live music from different bands.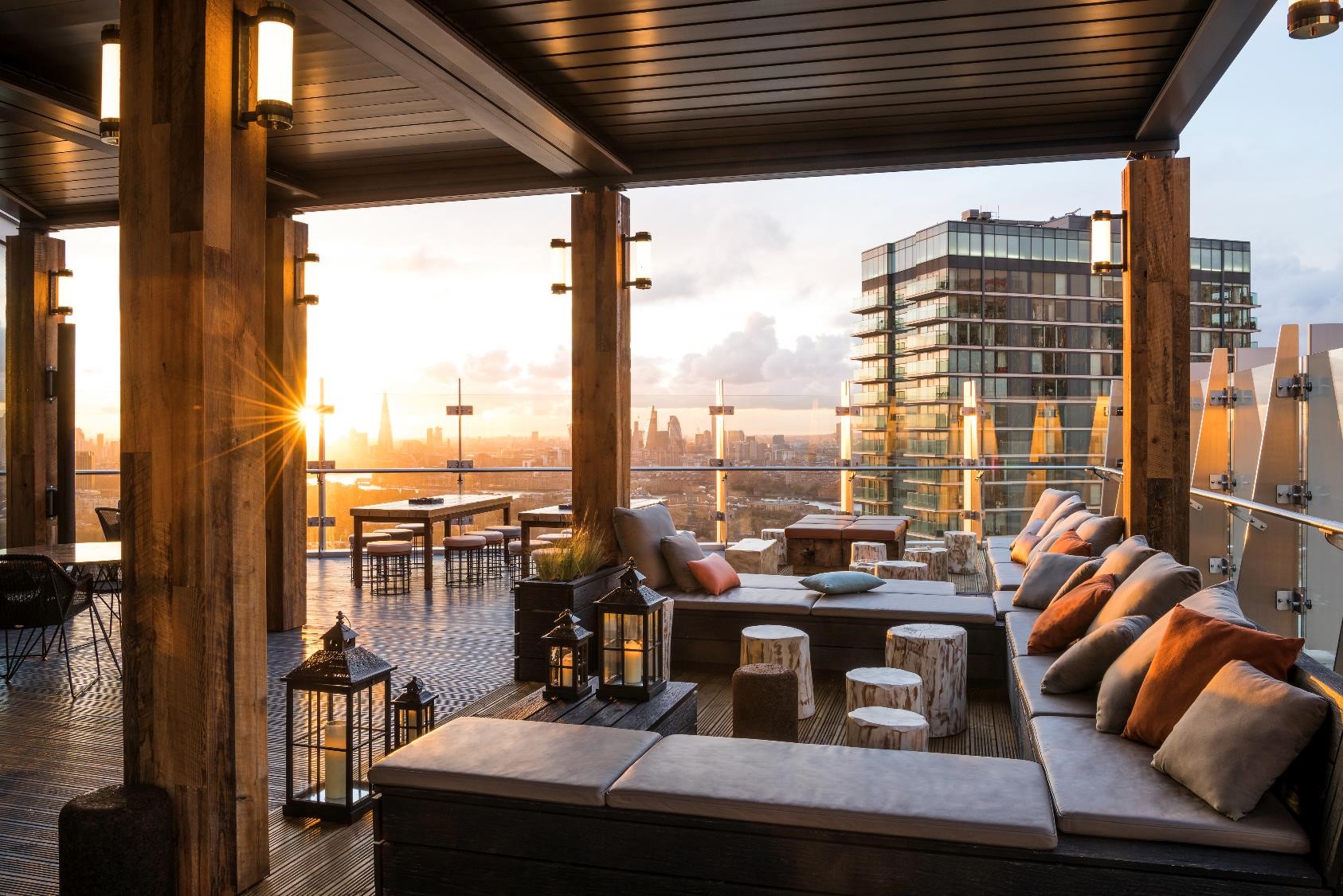 A visit to Bokan is well worth the trip to skyscraper heavy Canary Wharf. There are rooftop venues and there are wow rooftop venues. Bokan is one of those wow places to drink, dine and even dance.
Bokan
020 3530 0550
40 Marsh Wall, Isle of Dogs, London E14 9TP