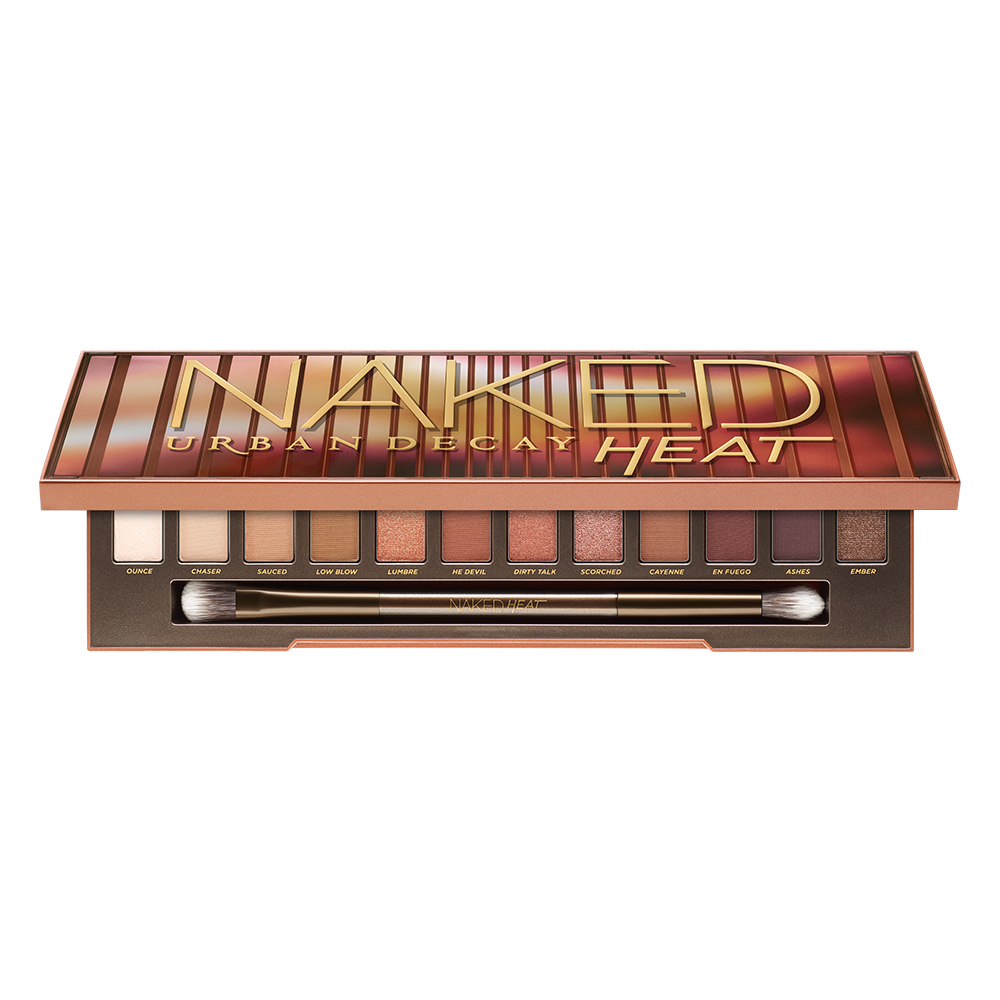 I can distinctly remember when I discovered the Urban Decay Naked palette. I was getting ready at a friends house and came across it in her makeup bag. I've never been the greatest fan of eyeshadow but the Naked palette changed everything.
The Naked palettes have become an essential in my beauty collection and clearly I'm not the only one. You can't scroll through your Instagram feed without seeing the beauty industries biggest names and most recognisable faces talking about or wearing the latest offering in Urban Decay's palette collection.
Aesthetically, the casing along looks like a mesmerising golden sunset with Naked Heat emblazoned across it. It's enough to get any self-confessed makeup addict frothing at the mouth.
Inside is a myriad of beautiful reds, oranges and browns, the perfect autumnal colours now that September is upon us. The palette contains 12 beautiful eyeshadows, including; 8 matte colours in different shades of beige, orange and brown and 4 golden metallic shades that are like gold dust and compliment the matte perfectly.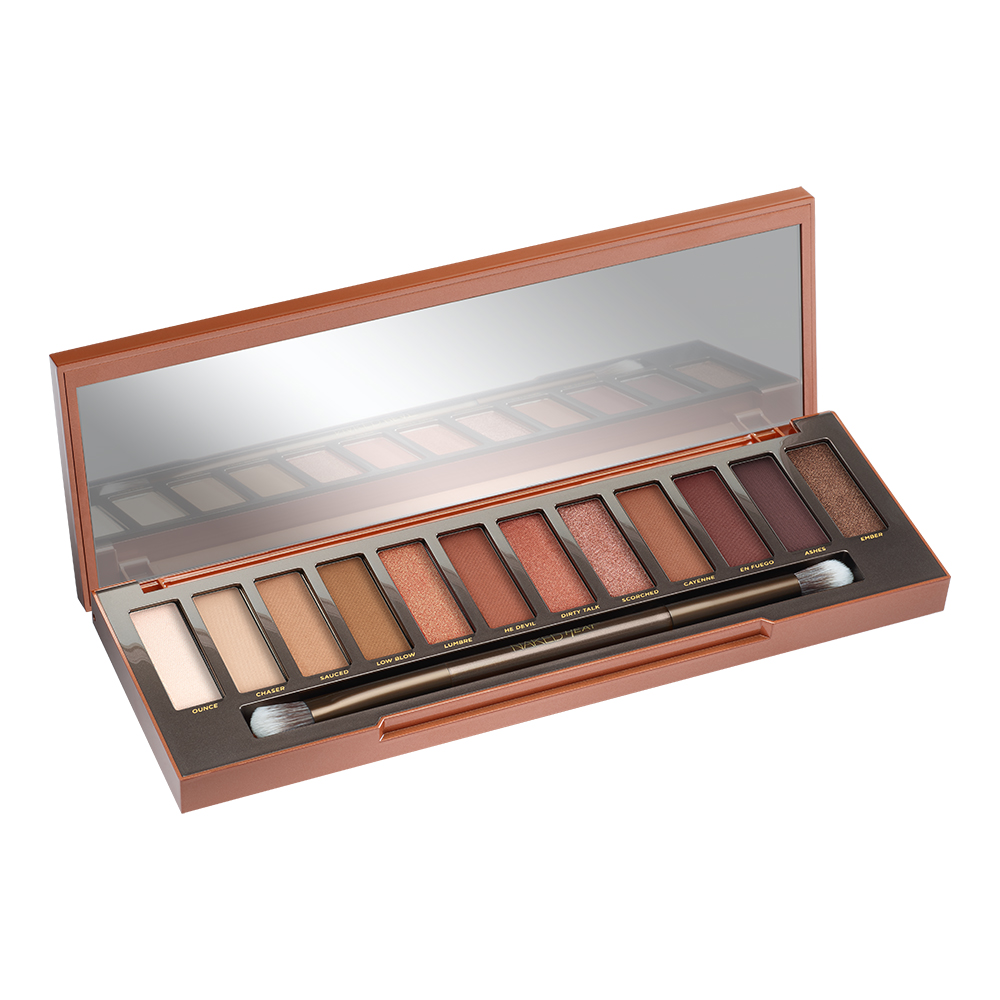 From the matte selection, Low Blow and Cayenne are personal favourites, whilst from the shimmery shades Dirty Talk's golden brown hue made me fall in love on the spot.
Urban Decay has garnered a reputation for its exceptional quality and the Naked Heat palette honours this. The eyeshadows are creamy, highly pigmented and last up to 24 hours so there is no need to worry about re-application during the day.
Urban decay have really their stepped up their game when curating this stunning palette. Do yourself a favour and invest in one this Autumn.
The Urban Decay: Naked Heat palette is available now for £39.50.