The most important gift you can give the one you love this Valentine's Day is your love, but if you fancy treating them to something a little extra, we have curated the perfect gift guide. Whether you're looking to treat your partner, a friend for Galentine's or yourself, there really is something for everyone.
Happy Valentine's Day, with love from ARCADIA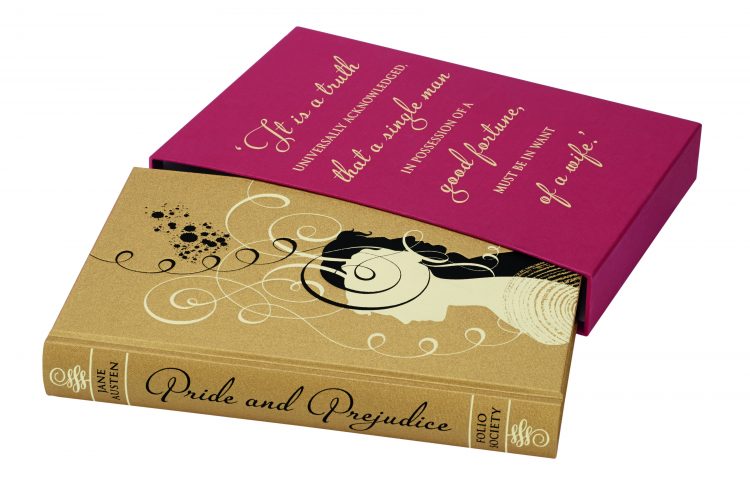 Pride and Prejudice (Special Edition)
One of the world's favourite books, Pride and Prejudice has long been regarded as a classic romance. In Elizabeth Bennet and Fitzwilliam Darcy, Jane Austen created the greatest pair of sparring lovers since Shakespeare's Beatrice and Benedick.
The award-winning Balbusso twins have contributed 8 exquisite illustrations to this edition, as well as a striking cover design. The novel's celebrated first line is blocked in gold on the slipcase.
£36.95
Available exclusively from FolioSociety.com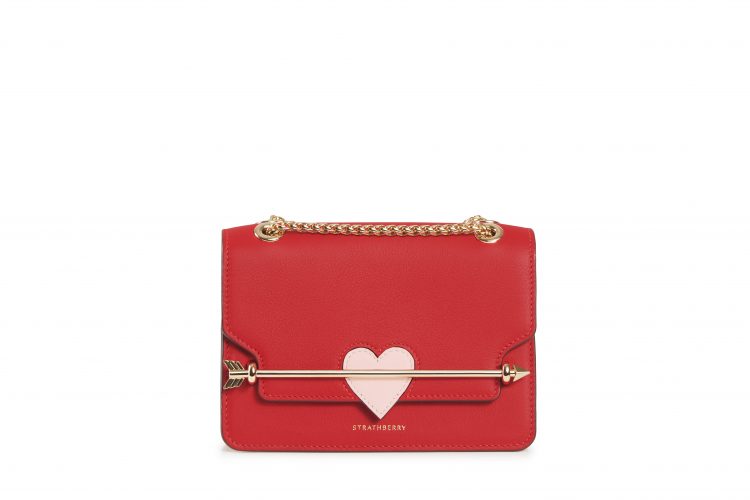 Strathberry Exclusive East-West Mini Valentine's Ruby Front
The East/West is an effortlessly elegant cross-body style defined by a structured silhouette and the signature Strathberry bar closure.
Featuring two compartments with one interior pocket, Strathberry branded hardware and a dual length chain shoulder strap.
£495 available exclusively at Burlington Arcade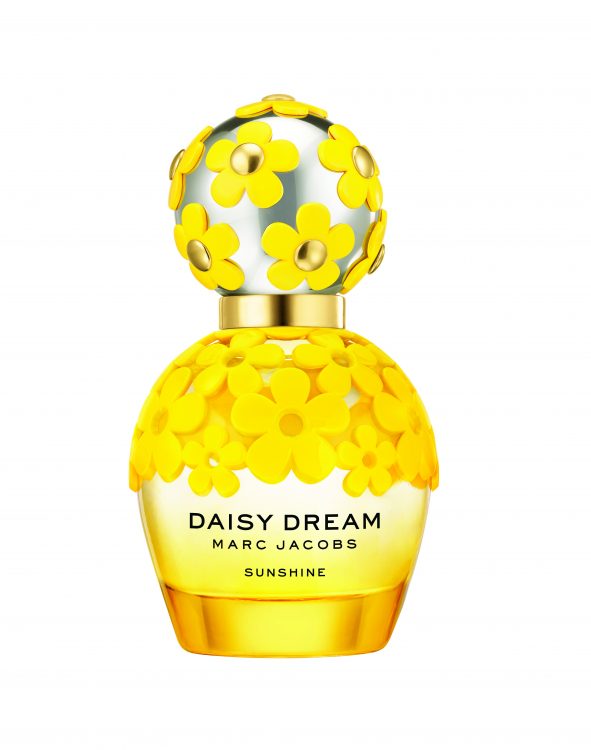 Daisy Dream Marc Jacobs Sunshine Edition
Marc Jacobs has created four new limited edition fragrances. Each a reinterpretation of the ever-popular classic Daisy scents, the Sunshine scents come in beautiful bottles with vivid hues of bright yellow, the perfect reminder that sunnier times are on their way.
Our favourite is the uplifting Daisy Dream Sunshine Eau De Toilette with top notes of sun-kissed gold raspberries and orange blossoms, and solar musks at the base. It's summer in a bottle and we can't get enough.
50ml, EDT, £57
Available from johnlewis.com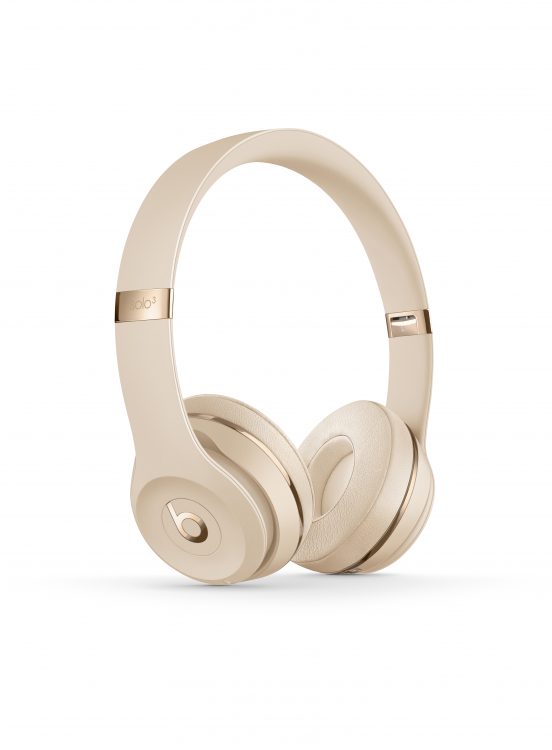 Beats Solo3 Wireless in Satin Gold
With up to 40 hours of battery life, Beats Solo3 Wireless are your perfect everyday headphones. With Fast Fuel, a 5-minute charge gives you 3 hours of playback. Enjoy award-winning Beats sound with Class 1 Bluetooth® wireless listening freedom. The on-ear, cushioned ear cups are adjustable so you can customise your fit for all-day comfort.
The luxury Satin Gold edition offer the perfect way to listen to your favourite music in style.
£249.95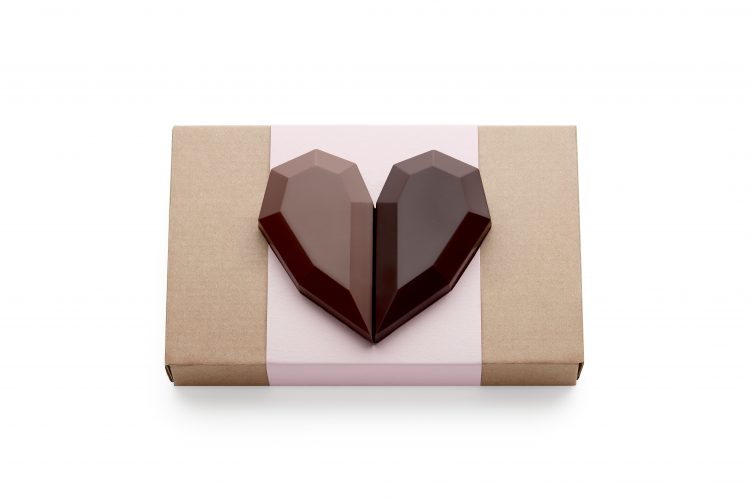 Le Chocolat Alain Ducasse's Gourmet Chocolate Heart
Designed by Ducasse Paris' Artistic Director Pierre Tachon, the heart is made up of two indulgent halves that bring together delicate flavours meticulously sourced by Le Chocolat Alain Ducasse's team of chocolatiers, into one romantic design.
Coated with dark chocolate and filled with an almond praliné, one side of the heart is aligned with a second, a complementary combination of milk chocolate and hazelnut praliné that is designed specifically for sharing.
£19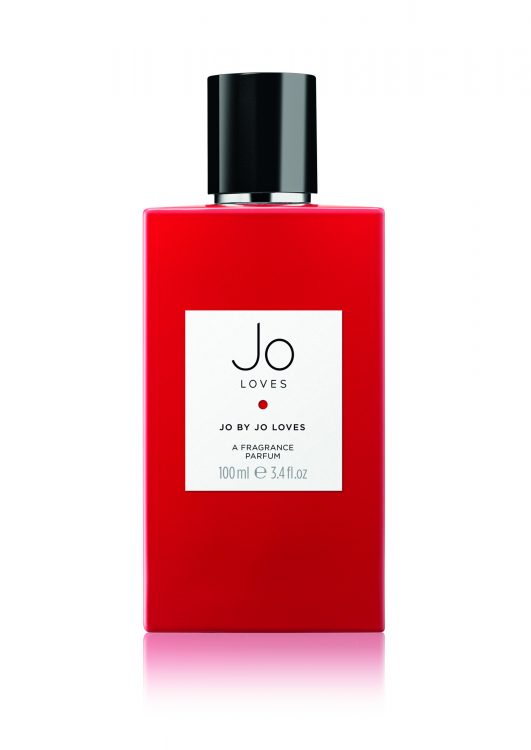 Jo by Jo Loves…
Savour the fresh and fruity fragrance of citrus in Jo by Jo Loves, a brand-new signature scent that the legendary Jo Malone created for herself. It evokes memories of lazy summer holidays and was inspired by Jo's own travels.
Inspired by the excitement and expectation of adventures and Jo Malone's own passion for sparkling citrus scents, Jo by Jo Loves boasts notes of grapefruit, bitter orange, lime and spearmint, with shades of guaiac wood, cedarwood, vetiver, hedione and black pepper at its heart.
Jo by Jo Loves… 100ml for £115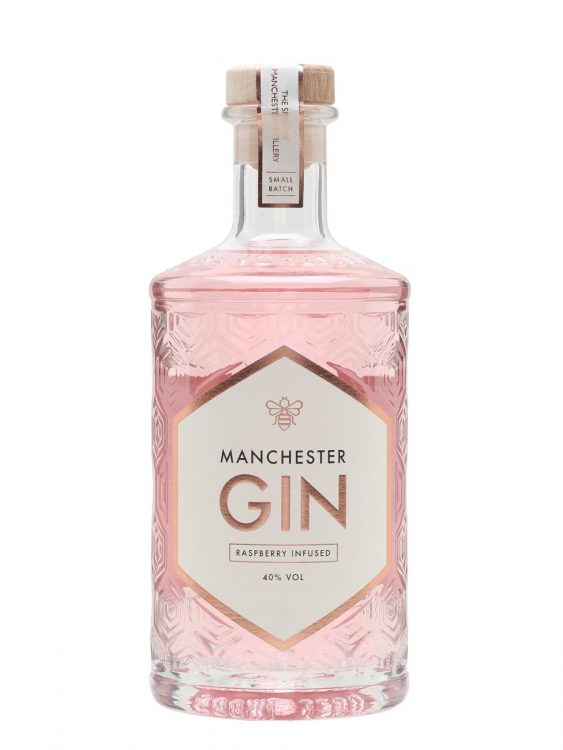 Manchester Gin
Manchester Gin is the product of a love story – as creators Seb and Jen first fell in love over a gin & tonic on a chance encounter one cold February night in 2013, and so it's only right that we celebrate Manchester Gin on the most romantic day of the year!
The first batches of Manchester Gin were manufactured in a dining room, and each bottle was hand-crafted and distilled with a personal touch. Four years later in a Distillery in central Manchester, the location may have changed, but the talent, passion and spirit remains.
£33.50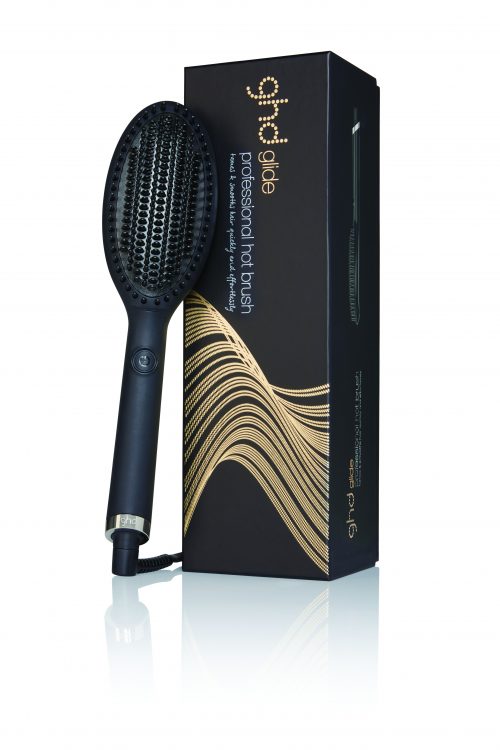 ghd glide
ghd have done it again – their latest launch, the glide hot brush, is the must-have hair styling tool of the year. Using ceramic technology – which heats to an optimum styling temperature of 185°C – the brush effortlessly glides through your dry locks to create that sleek, salon look.
Unlike straighteners, glide won't make your hair polka straight but instead smoothes kinks and retains airy volume whilst smoothing flyaways. The anti-static ioniser sends negative charges to restore balance back in the hair to eliminate frizz and leave hair looking and feeling super healthy. The combination of short and long bristles allows you to work through your hair quickly and snag-free. The long bristles are cool to touch so you can get right into your roots, style fringes and retain a natural look with movement. glide is perfect for second-day styling and the go-to tool for taming unruly hair when there's just minutes before that big date.
£125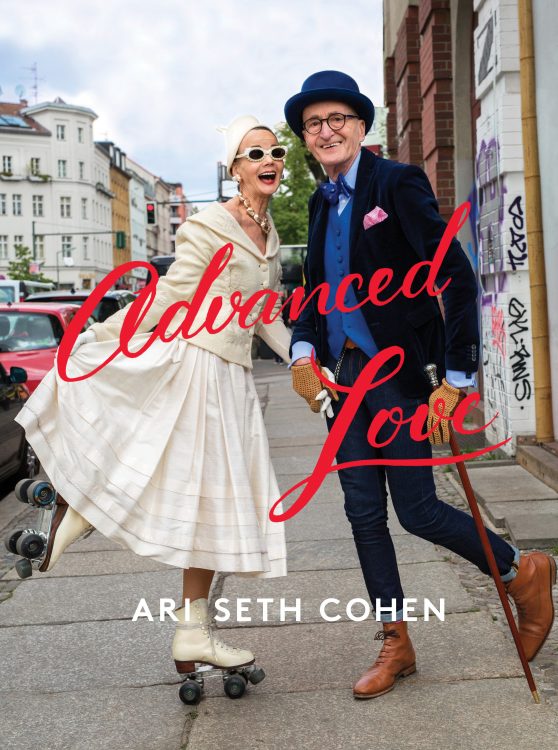 Advanced Love by Ari Seth Cohen
Photographer Ari Seth Cohen's Advanced Love collects affectionate portraits of subjects who prove that love is bound by neither the constraints of age or time. The book includes 40 profiles of inspiring couples from around the world, and more than 200 photos. The profiles explore themes of love and companionship through firsthand insight from the subjects; they share their stories of falling in love, what they have learned after decades of partnership, and valuable relationship advice.
Advanced Love is a touching look at the often-ignored partnerships of the senior set. Filled with couples who have built their lives together, it's an indispensable trove of wisdom on love and the lessons they have learned along the way.
£22.99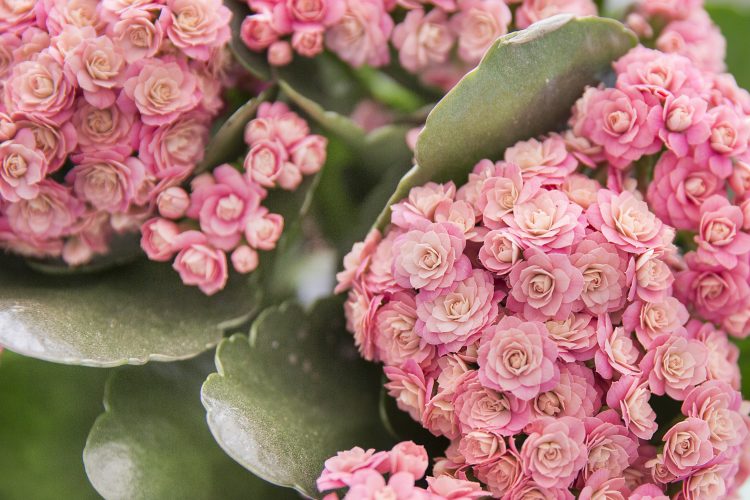 The Flaming Katie
Succulent flowering plants with colourful blooms are not only on trend, but are a cost effective and sustainable alternative to cut flowers.
The Flaming Katy is colourful, bright, and available in a host of different colours from soft pinks and purples through to vibrant reds and yellows. But unlike cut flowers, it is sustainable, low maintenance (it requires very little watering), and will stay in bloom for 10 weeks!
£8.99 from Waitrose
The Flaming Katie is widely available at garden centres, florists and supermarkets. For more information and inspiration, visit kalanchoe.nl.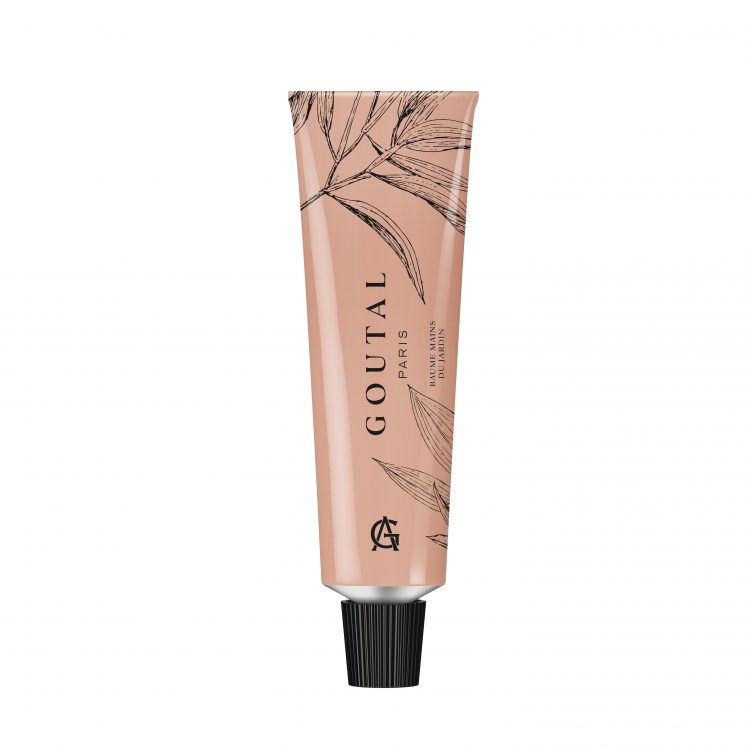 Goutal Paris Garden Hand Balm
Hand creams are a winter essential and this lavish Garden Hand Balm from Goutal is a real treat for the skin.
Inspired by a walk in an English garden, the blend of fresh flowers such as rose and peony with fruity blackcurrant and raspberry notes, makes for a gorgeous smelling cream that nourishes and protects skin from harsh elements. Cue seriously soft hands that smell like a summer's day.

40ml, £26
Exclusive to harveynichols.com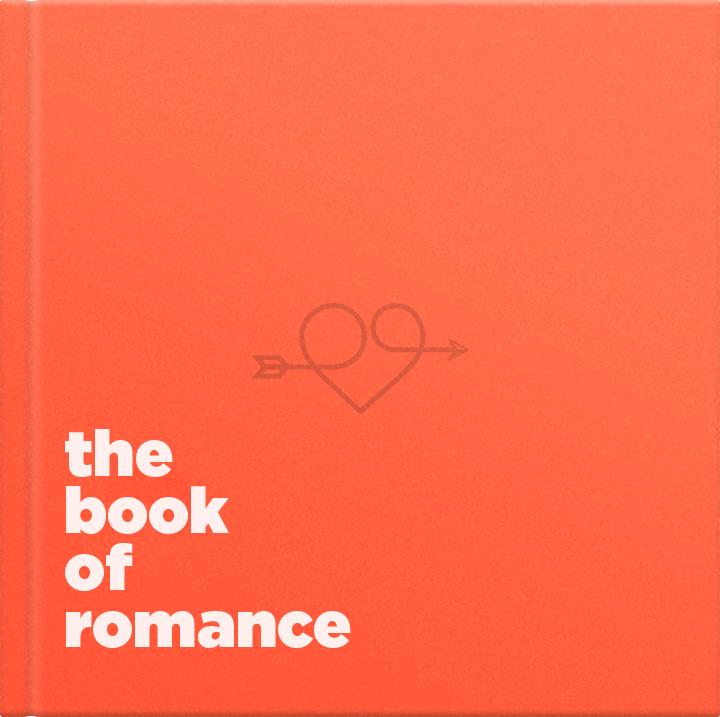 The Book of Romance
The Book of Everyone helps people to easily create gifts that carry true emotional value. The easy personalisation platform means you don't have to be a computer whiz to create an amazing book for someone special, stuffed full of curiosities, beautiful designs, inspiring quotes and fun facts.
This Valentine's Day, the special edition 'The Book of Romance' is the perfect gift for the one you love, all you need to provide is some anecdotes about who you're creating the book for.
£29.99 (Hardcover)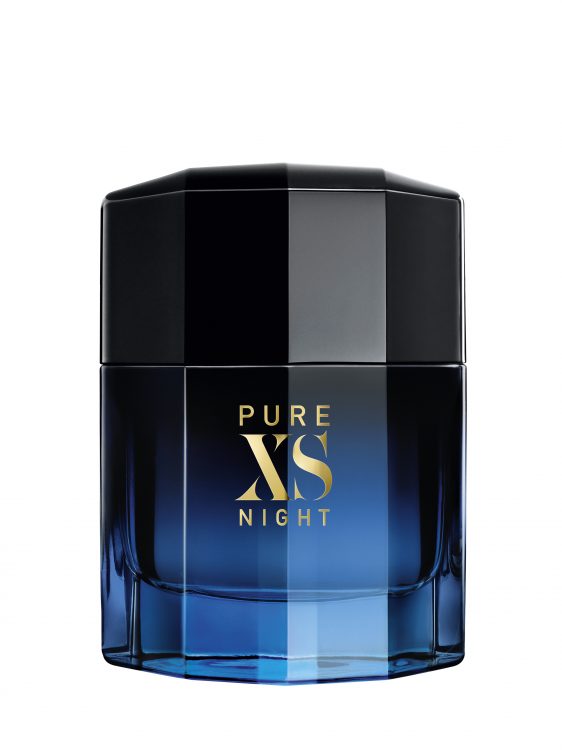 Paco Rabanne Pure XS Night
It's well known that scent is an important factor in attraction, so it's important that one smells incredible at all times. This new men's launch from Paco Rabanne will certainly turn heads for all the right reasons.
The oriental scent boasts fiery top notes of ginseng and ginger, smooth middle notes of cacao, vanilla and cinnamon, and depth from myrrh and caramel. Together these make an intense and sexy fragrance that is totally irresistible.
100ml, EDP, £74
Available from boots.com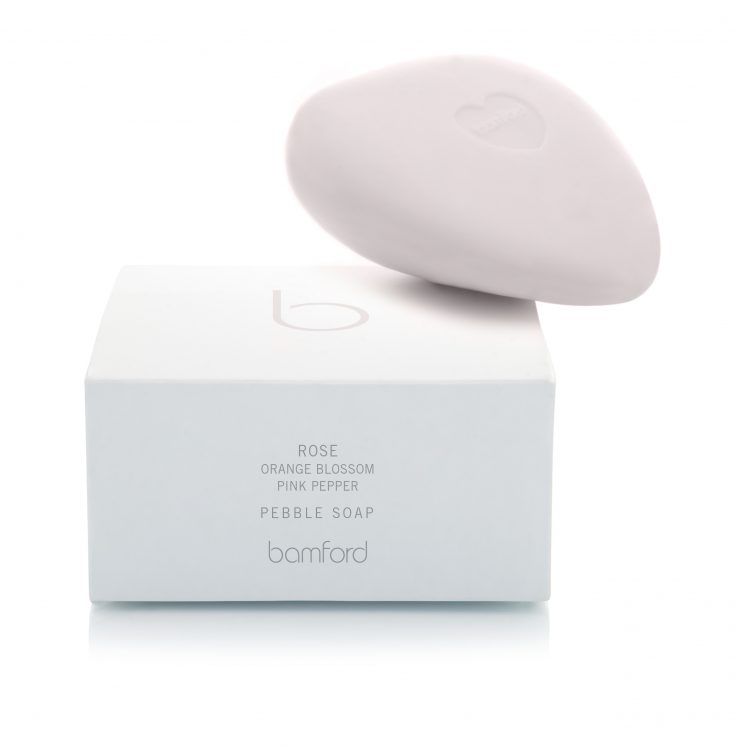 Bamford Heart Rose Pebble Stone Soap
This cute rose soap has been moulded from a heart-shaped pebble found on a beach and is milled with natural and organic ingredients. With a gorgeous blended scent of rose, camomile and lemon, lather up in a bath to feel totally soothed.
250g, £18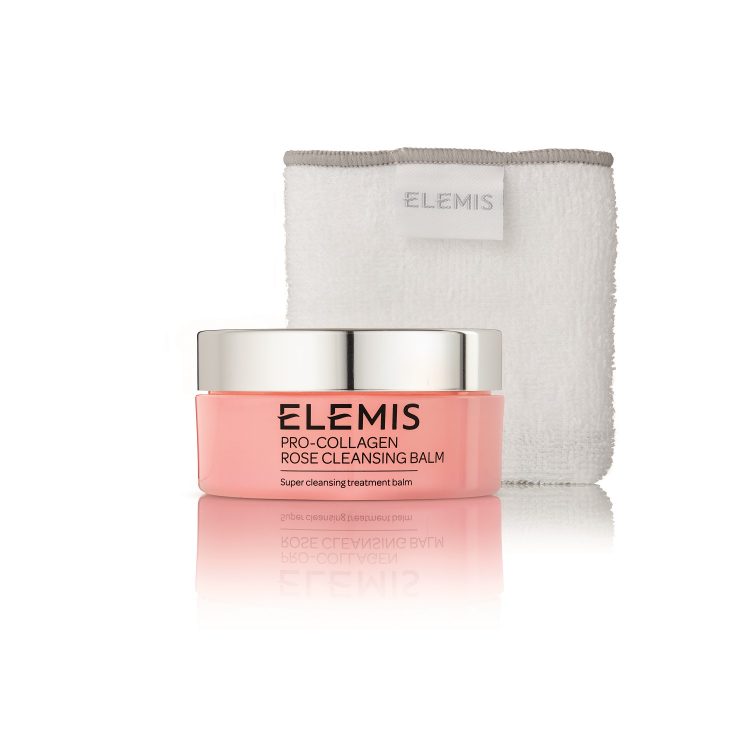 Elemis Pro-Collagen Rose Cleansing Balm
Whether you're looking for the perfect gift for a beauty enthusiast or treating yourself to a night of pampering, this new rose-infused balm from skincare experts Elemis is a must. The number-one bestselling cleanser has had a gorgeous makeover and now contains English Rose Oleo – from over 17 varieties of hand-harvested organic roses grown on an English farm. It smells incredible and is suitable for all skin types.
Apply a small amount to dry skin, massage in and add water, turning the balm into a milky substance that dissolves makeup and dirt. Natural ingredients soothe dry skin, lock in moisture and improve hydration for noticeably radiant skin.

105g, £42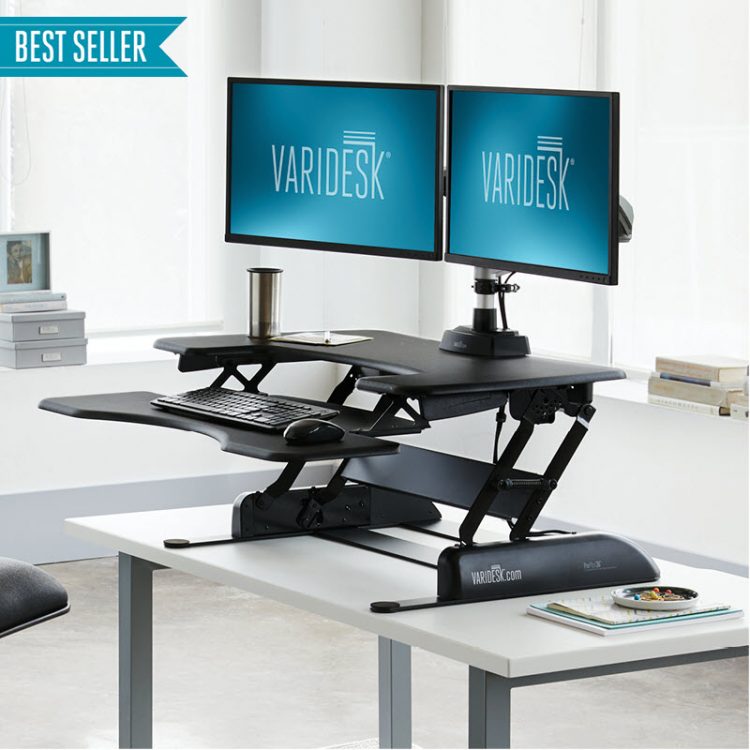 VARI PROPLUS 36
Of course all the traditional Valentine's Day gifts are wonderful but if you are considering a more practical gift for the one you love, invest in a Vari.
The simple design takes you from sitting to standing in just 3 seconds, requires no assembly and works with your existing furniture. The height-adjustable solution turns any desk into a standing desk, and it comes in a variety of sizes and styles suited to your workspace. This desk riser's two-tiered design gives you a spacious upper display area for your laptop, monitor, or even dual-monitor setup, while the lower deck has plenty of room for a full-sized keyboard, mouse and more.
Transform yours or your loved ones work space for a more comfortable, productive and energising work environment for Valentine's Day and beyond.
£365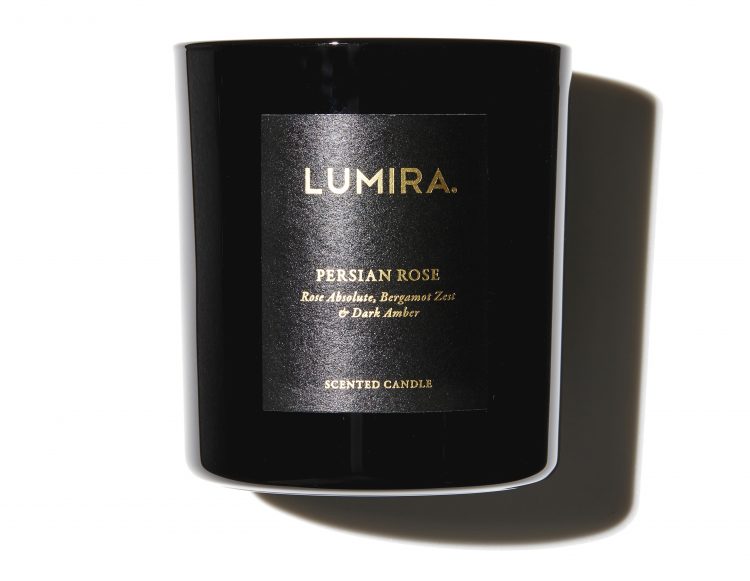 Lumira Persian Rose scented candle

Is there a scent more symbolic to love than rose? In ancient Persia, roses held great symbolic meaning in poetry and rose water and amber were used to make luxurious perfumes.
Inspired by this, Lumiar's Persian Rose candle has taken these notes and paired them with subtle notes of mandarin, bergamot zest, sweet orange and patchouli. The result? An incredibly romantic fragrance. The stunning candle – in a soy wax that burns for 80 hours – comes in an elegant glass votive that will look great on any coffee table or bathroom shelf.
300g, £49
Available from selfridges.com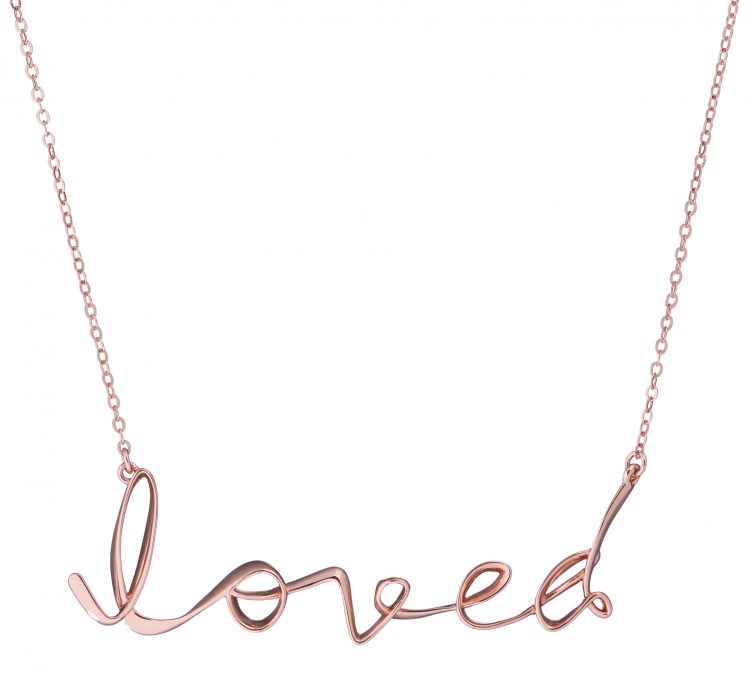 Ted Baker Lakia Loved Script Necklace
This elegant 'Loved' scripted necklace from Ted Baker is the perfect gift for your loved one or a friend for Galentine's Day. The delicate accessory comes in three tones – rose gold, gold and silver – to suit all styles.
Our favourite is the rose gold – this fashion statement piece looks good on its own or layered up with other chains.

£49
Available from johnlewis.com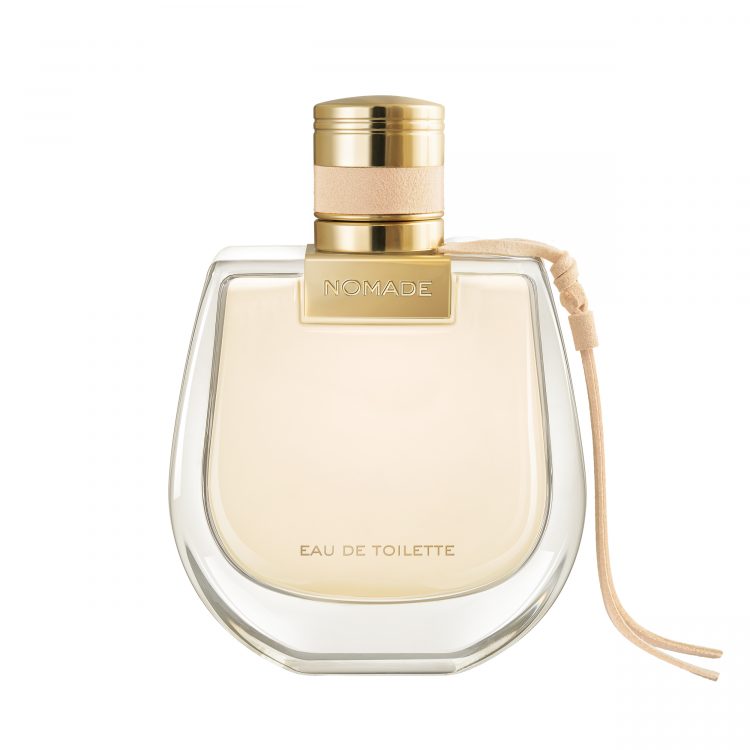 Chloé Nomade
Perfumer Quentin Bisch created Nomade as a modern reinterpretation of the classic rose scented House Of Chloé perfume. Using a delicate harmony of oak moss, sweet cherry plum and fresh freesia notes, the fragrance represents the bolder, more adventurous side of the Chloé woman.
The beautiful scent is presented in clear glass filled with light pink liquid, and the shape of the bottle was inspired by a classic Chloé handbag. A stunning addition to the dressing table.
50ml, £68
Available from johnlewis.com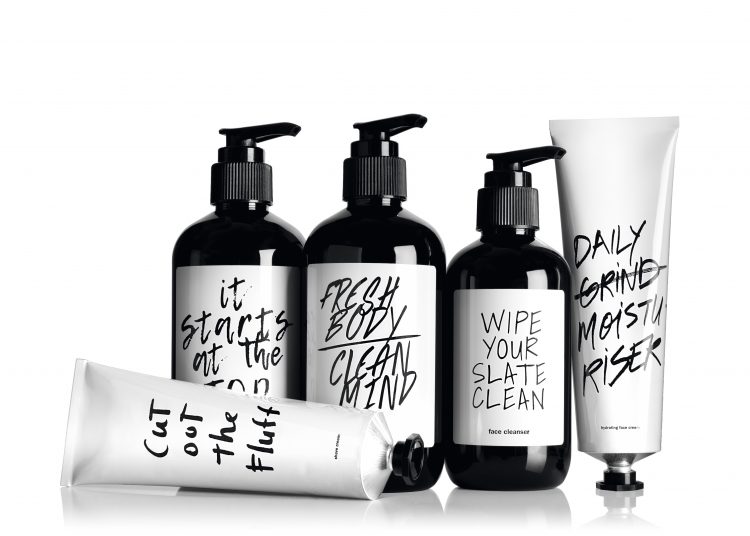 Doers of London Grooming Range
New grooming brand Doers of London has a selection of products that make a fantastic addition to any wash bag. We absolutely love the cool monochrome packaging and that the products contain all organic and natural ingredients.
Doers products are also cruelty-free, vegan and you won't find any parabens, synthetic fragrance or other nasties in them. With a facial cleanser, shave cream, face cream, shampoo and body wash, there's something for everyone, even those with fuss-free grooming routines.
Prices range from £14 to £20
Available from libertylondon.com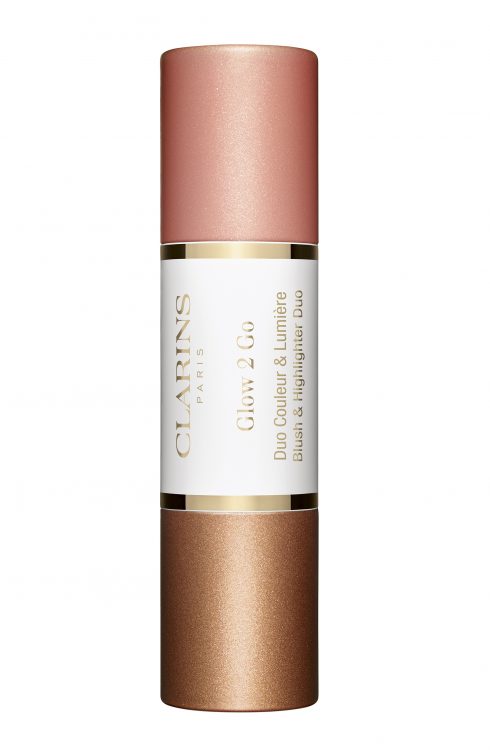 Clarins Glow 2 Go Duo Stick
The new multi-use highlighter stick from Clarins is a must-have for all beauty lover's make-up bags. The double-ended Glow 2 Go Duo can be used as a highlighter and blush to contour, sculpt and highlight.
There's two shades to choose from – Harmony 1 which has a holographic glow and duo-chrome finish with a fresh, pink blush, perfect for paler skin tones; and Harmony 2 (pictured) with a warm golden highlighter and peach blush, ideal for enhancing sun-kissed looks on and after a holiday.

£26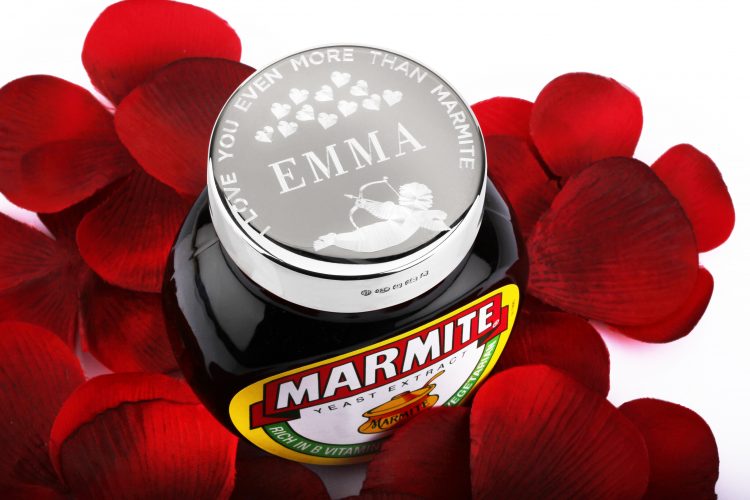 Engravers Guild of London's Solid Silver Marmite Lid
This one for the whimsical Marmite lovers, each beautifully engraved solid silver lid can be personalised with the name of the one you love. Each lid comes complete with the 250g jar of Marmite.
Elliot Bishton, founder of Engravers Guild of London, said:
"Marmite is famous the world-over for inspiring strong emotions and we thought it would make the perfect expression of love this Valentine's Day. The silver Marmite lid is a truly unique piece and will be treasured for very many years."
£79