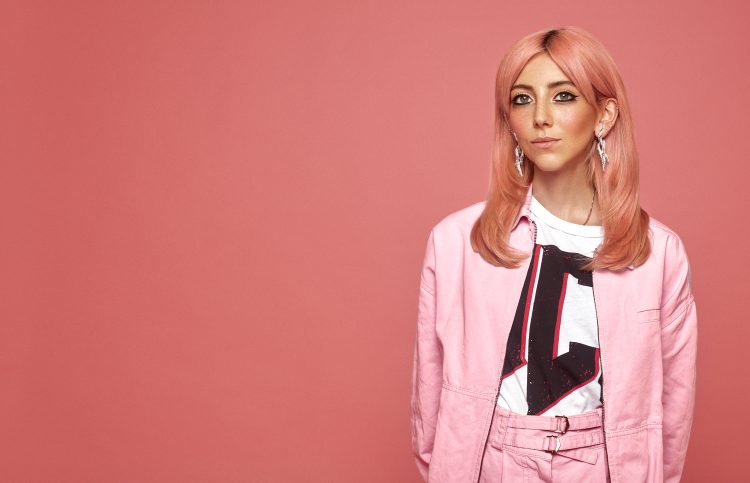 Scarlett Curtis is the pink-haired feminist, activist and writer behind the Pink Protest, a movement aimed to redefine what activism means to young people. Pink Protest teamed up with Amika George on the #FreePeriod campaign, protesting at Downing Street in 2017 to end period poverty and received global press coverage from Refinery 29, Huffington Post and the BBC. A few months later, the UK government gave £1.5 Million to address UK period poverty. A Sunday Times Style Contributing Editor, Scarlett is also the curator behind the Amazon #1 Best Seller, Feminists Don't Wear Pink. Here she explains why feminism is for everyone.
What was once considered akin to a curse word (we haven't shaken this completely yet), 'Feminism' has become one of social media's biggest trending topics. This year the UK celebrated 100 years since women won the right to vote in Britain, however, this suffrage was only given to women over 30.
Influencers from Beyoncé to Michelle Obama to Amy Poehler are championing the feminist and women's rights movements globally, taking to social media as a way to connect and educate with young people and those who may have aggravated opinions about feminism. Nowadays young people are challenging opinions of their sisters of yesteryear and managing to spotlight the issues through inventive activations so it's even more important now to recognise their work and support them in on-boarding people to the cause.
Today's feminist movement is more diverse than ever before, led by young people whose minds are more open and opinions more liberal than ever before. Feminism is no longer a movement for just women and women's rights, but instead it has become more attentive to a wider range of social injustices. At the heart of this shift is our young people, and one such young person is dedicating her passions to the feminist movement.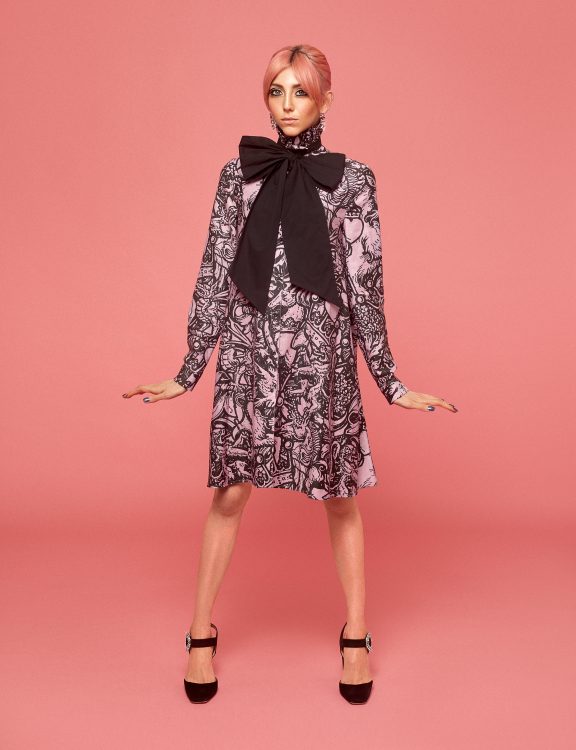 A Londoner by heart and a New Yorker by place, Scarlett Curtis, daughter of screenwriters Richard Curtis and Emma Freud, has spent much of her teens and early 20s trying to put the world to right and her talent for writing and passion for feminism has only served to perpetuate this.
You may recognise her name from her column in the Sunday Times THE GENERATION Z HIT LIST, the Pink Protest movement she founded or more recently, from the cover of her debut book, Feminists Don't Wear Pink (and other lies). At the core of her work is the relentless passion for recognition of women's rights and education, particularly those of younger women, from those facets of society that so damningly overlook it.
Scarlett fully identifies as being a feminist and celebrates the movement throughout all of her work. The word 'feminist' is often misunderstood and scorned at, particularly by men, but Scarlett is setting out to disband these misconceptions, particularly through her debut book. Feminists Don't Wear Pink (and other lies) compiles essays from some of Scarlett's friends and peers and showcases what feminism means to them.
Growing up in a home where feminist values were lived daily, Scarlett said, "My parents didn't ever use the word 'feminist'. I never called myself a feminist. It was only after I dropped out of school at 14 and began reading a lot of feminist literature by people like Gloria Steinem and Audre Lorde that I really began to identify with the movement and get involved."
With a wealth of knowledge in tow, Scarlett uses her voice to educate young people globally on what Feminism means.

She explained, "To me, feminism is a 200-year-old social movement of people who believe that all people are entitled to the same rights and fight to end all discrimination based on gender, sexual orientation, skin colour, ethnicity, religion, culture, or lifestyle."

Scarlett imagines a world where 'feminism' isn't seen as a curse word, or indeed associated with "what you wear or whether or not you shave your legs!" The book can act as an easy entry point to the feminist movement for those who have yet to get involved, or as a source of empowerment for those who live the movement.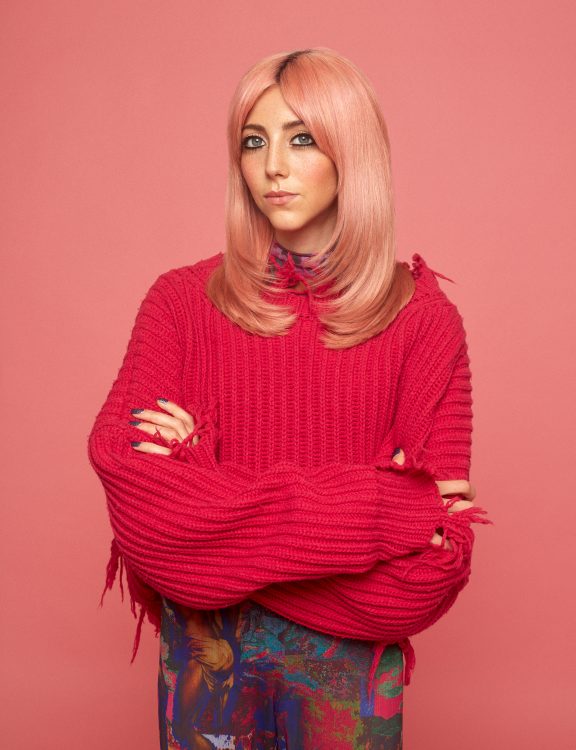 While a 200-year-old social movement, feminism looks different for everyone and this is exactly the narrative that plays out in her latest title. Feminists Don't Wear Pink (And Other Lies) is a collection of writing from 52 amazing women on what feminism means to them.

Scarlett elucidated, "I knew that I never wanted to write a book about feminism on my own but I really wanted to create something that tried to bridge the gap between feminist hashtags and scholarly text and also create a snapshot of what the feminism movement looks like today."

Notable authors include Saoirse Ronan, Jameela Jamil and Alicia Garza, all of who come from different personal, cultural and professional backgrounds. The brief was vague so that the results were authentic.
For Curtis, it was important that as many aspects of women's rights and equality were represented through the stories in the book.

She explained to us, "I think one problem with the feminist movement is when we think that equality looks the same for everyone. Muslim women's equality looks very different to trans women's which looks very different to white women's." Her wish is to work towards a movement that starts by empowering those who are most discriminated against.

One such action she has taken for this is the Pink Protest, a community of activists committed to inciting action and supporting one another. Launched in 2017, the Pink Protest was inspired by Curtis's work with the UN and grassroots activist groups in New York. Now, the movement has a strong presence in the UK and an even stronger voice, it's home to #FreePeriod, a campaign that saw Curtis and her Pink Protestors take on a protest outside Downing Street to ensure that no girl in the UK is living in period poverty.

Curtis has a plethora of messages and campaigns in the pipeline, from ending FGM to refugees to masturbation and sexual harassment.

Feminism is not a one-size fits all movement. It's about ending all kinds of prejudice through education, inclusivity, empowerment and connections. For Curtis, "Feminism is for everyone".

@scarcurtis
@pinkprotest
pinkprotest.org
Photography
Sarah Brown
Stylist
Craig Hemming
Styling Assistants
Caitlin Forbes & Lauren Reed
Make Up Artist
Mira Parmar using Rodial Beauty
Hair Stylist
Gordon Chapples using Loreal pro and Hot Tools