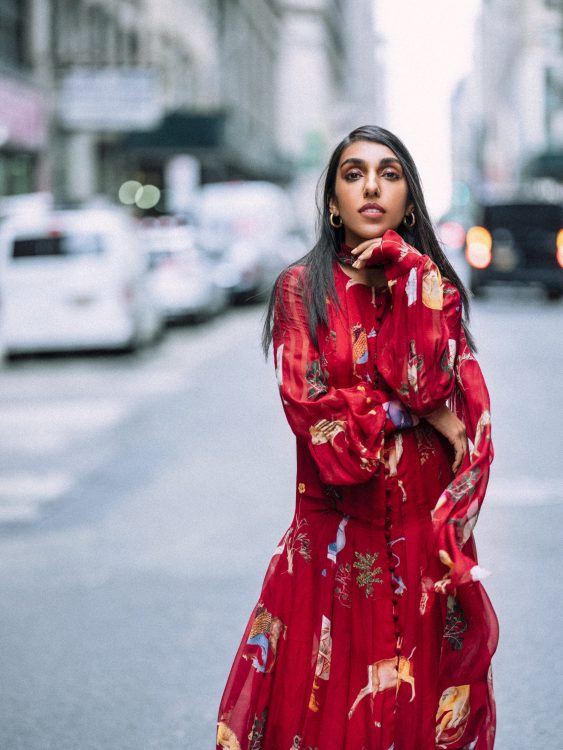 There are very few people who can say that they have sold out shows around the world, worked with Gucci or Art Basel, become a #1 New York Times Bestseller and sold over 3 million copies of a book that they self-published, before the age of 25. Yet Rupi Kaur can put those accolades to her name, Rupi's poetry in milk and honey catapulted her to cult fame and spent over 100 consecutive weeks on the New York Times Bestseller list. Her much anticipated second book, the sun and her flowers, debuted at #1 and sold over 1 million copies in the first three months.

Rupi's words first gained prominence on Instagram, her poetry touches on love, trauma, healing, femininity and migration. However, some would say it was Rupi's art that first caught the world's attention. A series of photographs showcasing the truth of a woman's period that she shared on Instagram, was taken down by the social media platform because it "didn't follow Community Guidelines." It was her response that garnered worldwide attention and shared over 18,000 times, she wrote, "Their patriarchy is leaking. Their misogyny is leaking. We will not be censored." She told RollingStone magazine, "They came for the photo, but they stayed for the poetry."

With Rupi's busy schedule appearing as a guest on 'The Tonight Show with Jimmy Fallon' and touring worldwide, I met Rupi over Skype. I eagerly awaited the shrill water-like dial-sound to end, all of a sudden, Rupi's beautiful face appeared on the screen. Her large almond-shaped brown eyes were framed by her long dark lashes, her golden skin was makeup free and flawless, and her long silky obsidian hair tucked behind her ears and out of her face. She saw me, smiled and said, "Hi, how are you?" Her warmth immediately radiating across the planet and through two different screens.
Since the success of milk and honey, Rupi has been on a rollercoaster, to say the least, yet when asked about what she considers to be the biggest highlight so far, she said sincerely, "There's nothing like talking to a person and them telling you what it has done. It's just a beautiful moment where I feel very lucky that this book connects us on these really intense and deep feelings. That's really special, and I think for me, that's the highlight."

Rupi went on to tell me a story about how an abused woman was incarcerated for killing her abuser in self-defence. She said earnestly, "Three or four people sent her both of my books and she's been using the books to help her reflect, continue to fight, live without her kids, get through the abuse and the whole court case situation. I don't know how long she's in for, but she's known as the 'milk & honey' girl because she introduced all the women in prison to these books. Now, these books are sort of circulating everywhere, and so those are the things that I live for."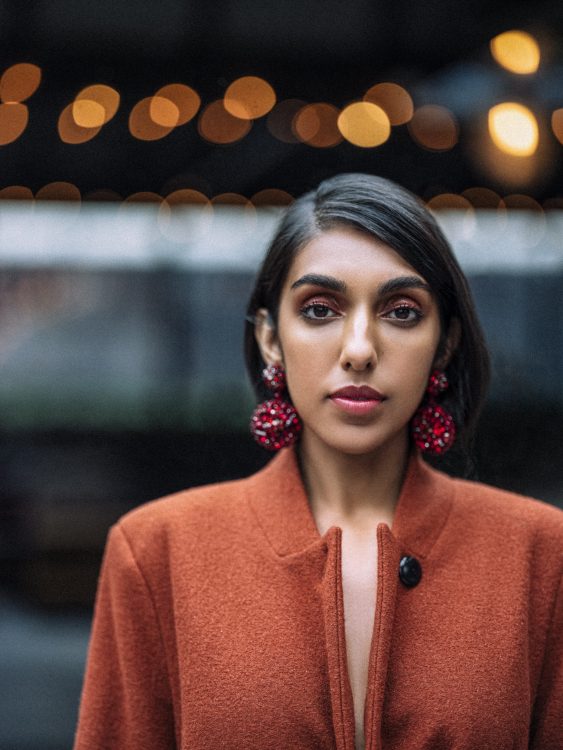 She continued, " There are days when I'm on the road for eight months, and I don't feel like a person anymore, and I just want to go home and stop. But when I hear stories like that, tell myself 'I will keep doing this'."

Despite being one of the most revered poets of our generation, Rupi's biggest critic is herself. She laughed and said, "It's a lot of pressure."

She elucidated, "Creativity is very fluid. It was my response to the world, I've been drawing and painting since I was five-years-old. When I found writing, I began to ignore my art; writing was louder and more upfront. You say what you need to say instead of me exhibiting my paintings and letting them speak for themselves."

Her eyes lit up as she continued, "But when I found poetry, it was sexy, and it was loud, but also natural, very intuitive. The biggest challenge for me was it becoming a career. milk & honey was written without the intention of writing a book. Then I signed my book deal for book number two, and I had a deadline. I was overwhelmed."

She explained, "This practice is so spiritual and natural. Now, I work on a schedule, that's an enormous challenge and still is. When I was writing milk and honey, I had no intention of doing this full time. I hadn't even graduated yet, and so I'm still in the midst of figuring out what works and what doesn't. I have the pressure of making my publishers and agent happy. I have a team of about six to seven people full time, and I want to make sure they're okay. Are they emotionally okay? Are they mentally okay? There's so much to think about, and then at the end of the day, I have to go and be creative. That has been my biggest challenge."

The pressures of writing the second book were a struggle for Rupi. She said candidly, "Not only do I have to write a book, but it has to sell as much as the first. It has to be on the New York Time's Bestseller as well, for however many weeks. I was trying to figure out how I did it the first time."

Rupi continued, "I was writing the book around the same time Trump was being inaugurated. I have so many friends who are undocumented, who were terrified and then there I was struggling to write poems about love. I felt like an idiot. I thought 'you know what? It doesn't matter, I don't care about what I pitched and what I sold this book on. I just need to do what I did the first time' which was, to be honest, and let it flow because the poetry comes to you."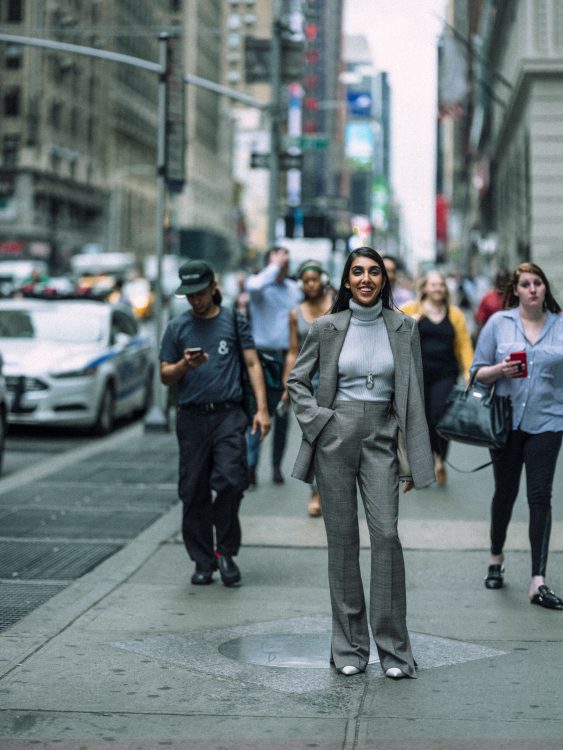 Rupi's editing procedure ensures that the book takes the reader on a journey. She described, "These themes started coming up, and it bubbled down to five different themes, I figured out a process to string it together. I always start my books at a rougher place, all the difficult chapters are right at the front, but when I close the book, I'd want to feel uplifted. That's why chapter five is like a dance around the campfire, and it's like 'Shit, the world is in chaos but we have each other, and it's going to be okay.'"
She looked up suddenly and declared, "I have to say one thing. My inspiration comes from conversations that I'm having in everyday life. A lot of it comes from when I'm sitting down with my girlfriends, and we're just talking to one another. That's when the poetry is sort of being written."

If you haven't watched Rupi's TED Talk yet, I encourage you to do so, it is the most poignant and beautiful performance from a spoken word poet, I have ever seen, and I had tears streaming down my face the entire time. I noted my reaction to Rupi and to my surprise she started laughing and said, "I'm not laughing at you. It's just… either I have to laugh, or I have to cry."
There is something special that happens when Rupi begins to perform her poetry. She moves and sways to the rhythm of her words as if she is dancing by herself under the moonlight, it is an intimate moment, and she captures the attention of the audience from her very first word. She exclaimed, "I rehearsed for months. I can't even tell you, that is the performance I was MOST prepared for in my entire life."

Rupi has come a long way since her first spoken word performance when she was still in school. She reminisced, "I was 16 or 17-years-old, I was in high school, and it was the fucking worst. I was in a really abusive relationship and super young. I was so broken, and I always think that there was some sort of miracle. The universe did something because I don't know how I was rescued from that place, it felt absolutely impossible. Not long after, I just started to do things so out of my comfort zone."

She continued, "I went to a local event – it was in my city, Brampton. There were brown people on stage from my community, and they were singing, performing, reading poetry, and I thought 'Oh, this is so cool! I've never seen this before'. I'd spent three years hating myself because of this person, and he had so much self-hate for our community that I in return had the same. This was the first time I was seeing brown people celebrate themselves."

"A month after that, I saw a poster on a MySpace page about an open-mic. It was 100% out of my character to do something like that. I grew up invisible, voiceless, a fly on the wall; for six years in school, I didn't even speak. I decided, I'm going to go, I wrote this really shitty poem, and I performed it. It was electrifying. It was the first time that I felt heard."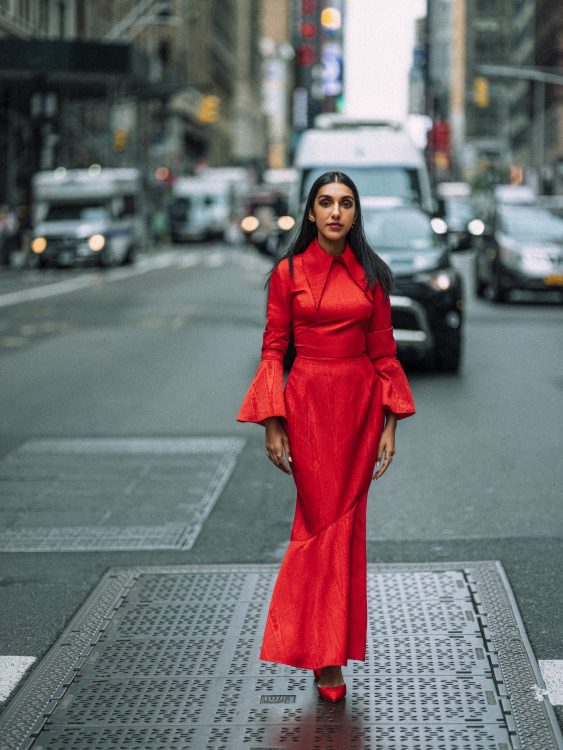 Rupi paused for a moment and smiled. She looked up and remembered fondly, "It was nearly nine years ago, and one of the gentlemen that was there that night, watched my Fallon interview and told me 'Amazing job!' I said to him, 'I feel like you're so responsible for this.' I remember him so clearly saying, 'You need to come back.' And I did. I kept going back, and nine years later, here we are. It was this community of people that really believed in me and all of the other artists around me."

Rupi's stage presence is so powerful, it is impossible to believe that Rupi ever had stage fright. She shook her head, laughed and said, "When I first started, I would only perform for four minutes. I would perform one piece, and that was it. I would go up and stand there, covering my mouth with my paper. I didn't even have the guts to say 'hello'. I had zero stage presence, I was so shy."

With a look of confoundment, she smiled and continued, "When my first book came out, I would only read from the book. Eventually, I realised that the performance is significant and they can both live together. That's when I developed the beginning of my show. It's a concert/stand-up experience, I tell jokes because I have to balance it out with the fact that I'm telling such difficult stories. The whole show went from being a four-minute performance with me holding a sheet of paper in front of my face and my knees trembling to now being a full hour and a half long piece with lights, camera, action."

Today, Rupi has 3 million followers hanging on to her every word. I asked her how that felt, she said, "It doesn't feel real. I'm convinced that 50% were bought. It's just ridiculous, but when my publisher tells me I think we've sold about 4 million books, then it gets real. I close my eyes, and I imagine 4 million people physically walk into a bookstore to make that purchase, or they were given it as a gift, that's insane!"

The term 'Insta poet' is often touted when describing Rupi, I asked what her thoughts were. She responded, "It depends on the connotation, there's some people that have used it positively because they're like 'Oh this is incredible because I never read poetry but feel this in my heart and I saw it through a platform that I used all the time', and then there's the other connotation where 'this is Insta poetry and not real poetry'. That's interesting because I think it's demeaning to my readers. Many of whom are young women."

She continued, "I find that in so many industries, when young women gather around something, suddenly it's silly and it's not good or real enough. And I'm not here for that. I think the issue is that poetry is such an old traditional thing and Instagram or social media is so new, and once these two worlds clashed, it had everybody confused, 'What the hell is going on?' Once people realise that poetry is not just a fad, that it's here to stay and that we want it to be a part of the mainstream literary culture, then we can shed that title."

Rupi chuckled all of a sudden and said reminiscently, "I remember when I was trying to get published and my creative writing professor was laughing at me and said, 'Are you crazy? Poetry? You want to publish poetry? That doesn't happen!' She was a published author, and she said, 'Unless you're dead unless you're an old white dude, it's just not gonna happen sweetheart.'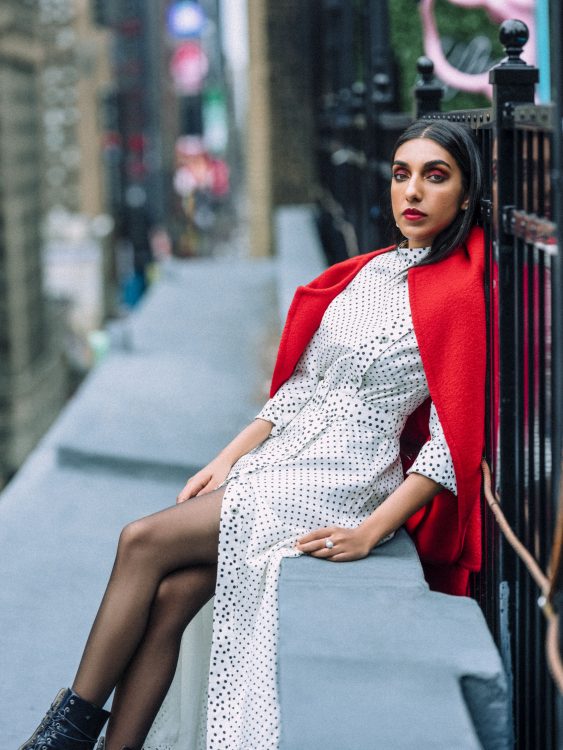 She continued, "I think it's so incredible for somebody and I'm not saying this about myself, but for someone who doesn't have the economical, social resources and network to be a part of this world, to shatter through that and make space. I love the way that social media has changed the game, it's allowed people that wouldn't have space otherwise to be visible. We're forcing people to see us, and I think that's really cool."

With such a huge following, Rupi also has to deal with trolls. She said candidly, "It's difficult. I don't read any comments, I just feel so triggered every time I see my name. My work is so personal, and I feel as if I'm ripping my heart out and handing it to people. When you hear or read things that aren't nice, you start to second guess yourself. I realised this is not fair because, the hate is not about me, and now I'm making it about me, that's how I started to deal with it."

She continued, "I have never left a nasty comment on YouTube or on anybody's Instagram. I've never felt propelled to say awful things, so then I have to realise that these people saying this are so hurt. What kind of dark place do you have to be in and how broken do you have to feel here, that you need to do that? My friend, Alejandra, she says 'Every act is either an act of love or a cry for love' so I look at hate as a cry for love, that's just what it is. I'm going to leave it, and I'm not going to get involved, and I'm just wishing people love and I hope the best for them."

Along with internet trolls, there have also been articles written criticising Rupi's work. One particular headline 'The Problem With Rupi Kaur's Poetry' suggests that Rupi is trying to represent all South Asian women. I asked Rupi how she felt about it.

She replied fervently, "I only know little bits. I feel like there's so much misinformation and judgement because now I have so many great things around me, people assume it was handed to you but I know my truth, and I know my story, and that's all I need. One thing that kept coming up from that piece was 'Oh she's trying to represent all brown women', and that's the problem. When there's so few of us doing it, I mean there are so many brown women in writing and in fields of the arts, but there are so little space and so little representation."

She concluded, "When there're only a couple being represented, they end up being the face of this thing that none of us can be the face of. How can I represent all brown women when we have such different experiences? How can I represent every immigrant experience? Mine is very particular, and that's all I can represent, so I think until there is more and there is a multitude, then I can get away from being the brown and the Indian this and the Indian that, then I think arguments made in this BuzzFeed article might go away. Sadly, they won't. They will just grow as I grow and that's a part of what it is."

Photographer
Kat Irlin

Stylist
Lexyrose

Make Up Artist
Amanda Wilson

Hair Stylist
Takuya Yamaguch for R+Co.

Stylist Assistants
Melanie McCord
Kiki Murphy

Location
The Magic Hour, 485 7th Ave 18th floor, New York, NY 10018, USA
@themagichourny
moxy-hotels.marriott.com/nyc