For 2018, I decided that I wanted to take a more ethical approach to my life. Instead of Dry January, I opted to try veganism and it led me to consider my beauty routine. Why not adopt this vegan approach to the outside as well as the inside?
When it comes to being ethical, the first brand that sprung to mind was The Body Shop, who are pioneers of being ethically conscious for many years. I discovered The Body Shop's Drops of Youth collection, made of all natural plant-based ingredients, including; Edelweiss from the Italian Alps known for its protective properties, Criste Marine and Sea Holly from the Brittany Coast renown for their renewing and restructuring properties. Working together, they are infused in a velvety smooth cream, designed to enhance and encourage skin renewal and keep skin looking fresh, moisturised and youthful looking.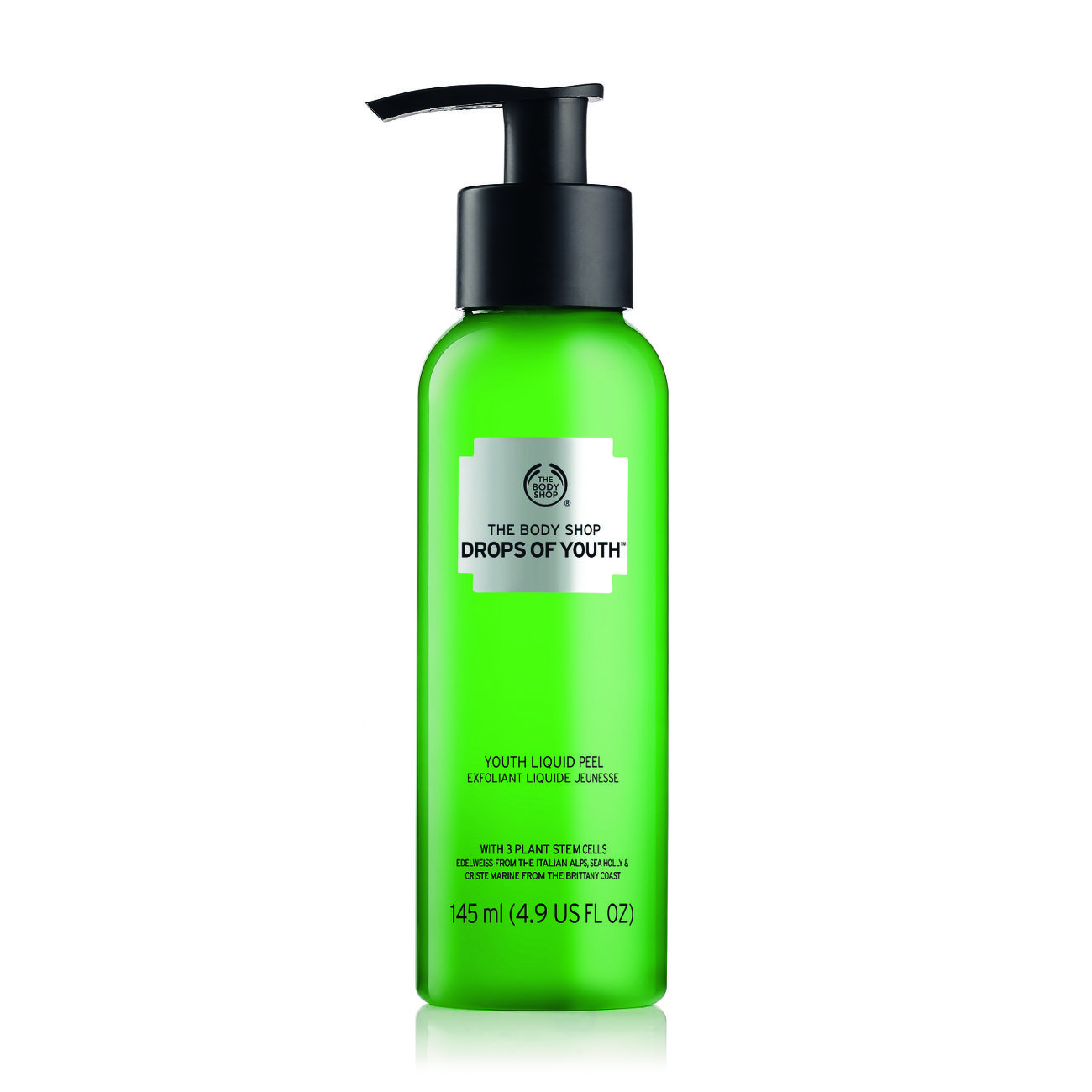 Youth Liquid Peel
The Youth Liquid Peel comes in a tall green bottle with a handy pump attached. You pump two large drops on your hand and rub in to your damp face in a circular motion. Slowly the peel takes effect and you can feel your dry skin turning to clumps on your face ready to be rinsed off with ease. My face felt instantly smoother with all of the dirt and grime swiftly removed to leave significantly fresh skin underneath.
RRP: £18.00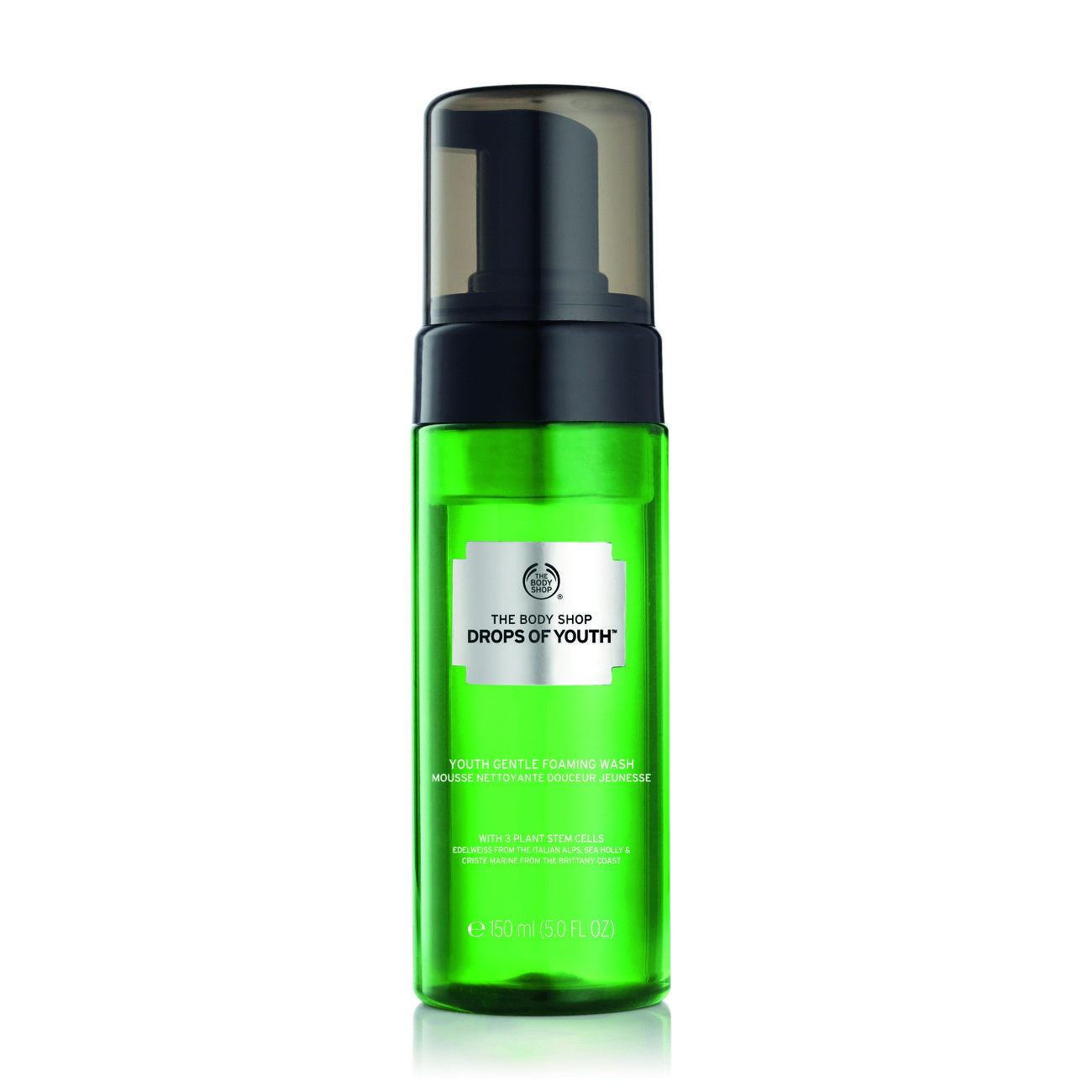 Youth Gentle Foaming Wash
I good cleanser is a very important part of your daily facial routine. The Body Shop's foaming wash is amazing, just pump two foam drops into your hands and massage it into your damp skin. As I massaged it in, I could smell the Edelweiss, a refreshing scent reminiscent of cucumber and citrus.
RRP: £9.50
Youth Essence Lotion
From the moment you open the Youth Essence Lotion, you hit by the scent of the mountains. It is truly beautiful. Dip the tips of your fingers in the cool luxurious cream. After applying it to your face it started to lightly tingle, leaving skin feeling velvety soft. However, the best part is that the scent remains for hours and hours and makes you smell like mother earth, which is always a compliment.
RRP: £15.00
Youth Cream
Boxed in the collection's signature green bottle, the first thing you notice about the Youth Cream is its glorious scent. This product is a gel to water formula that is designed to be used straight after cleansing. For those that prefer serums instead of creams, this is ideal for you. It is a light liquid and only a couple of drops are required to spread across your T-Zone. Much like the rest of this incredible collection, it leaves skin feeling clean, refreshed and oh so soft. This is designed to be used daily and is the perfect base before your daily makeup routine.
RRP: £22.00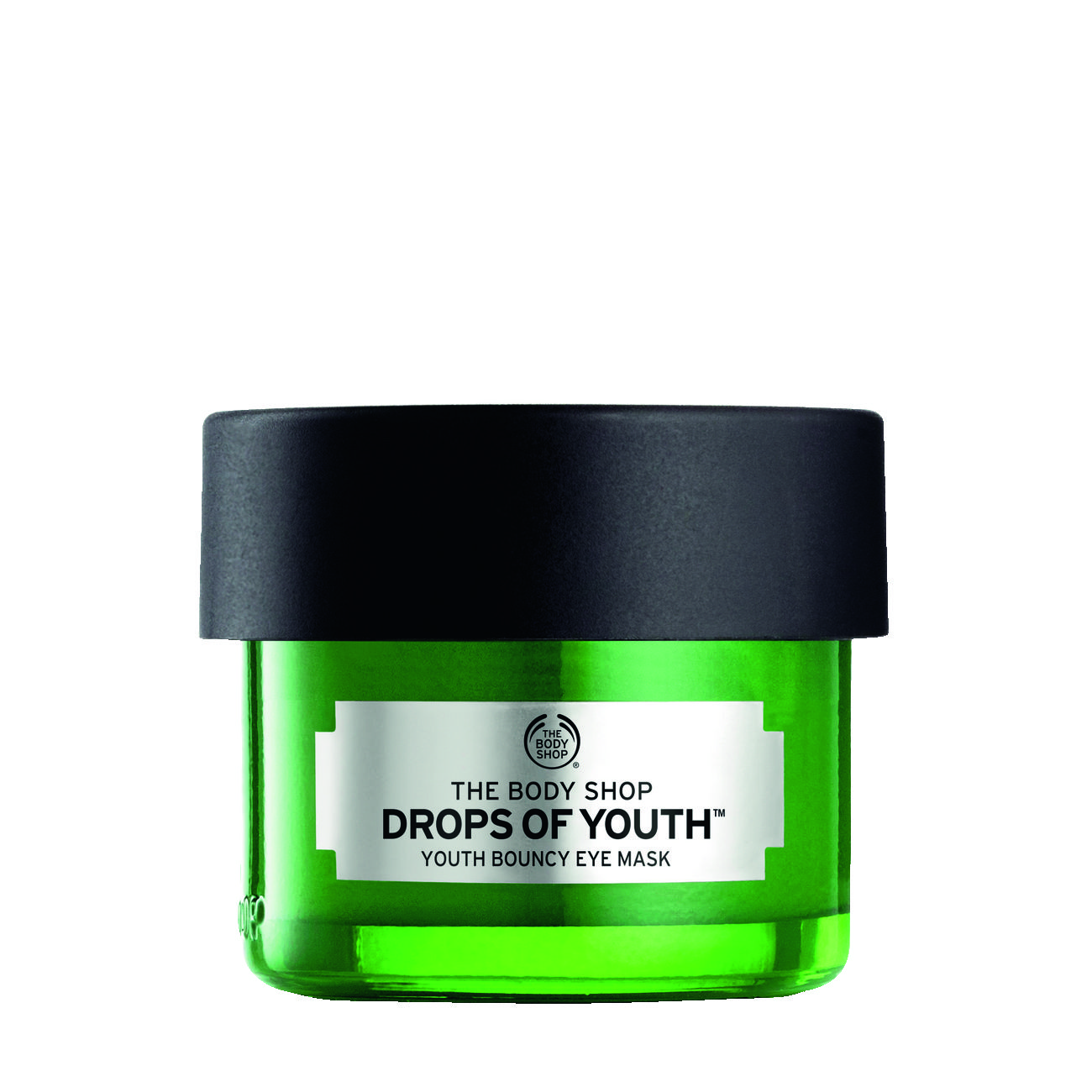 Youth Bouncy Eye Mask
Of all the products in The Body Shop's Drops of Youth collection, the Youth Bouncy Eye Mask was the most intriguing. Applying creams on the eyes can be tricky as they are such a sensitive area and many can dry or damage the skin. However, as this eye mask is made from 100% natural ingredients, there is no need to worry about harsh chemicals.
Much like the Youth Cream, this is a light liquid and only needs to be applied sparingly under the eyes and left to work its magic. Made up of stem cells which are the renewal engine of any plant, it leaves eyes feeling instantly refreshed and effortlessly smooth. Just what you need after a long hard day.
RRP: £18.00