Establishing herself as a fresh muse for classic beauty, Violette Serrat has mastered the art of transforming traditional rules of beauty and making them her own. Starting initially as a makeup artist, Violette defines her current success as operating from 'creative instinct'. Now the Creative Director for Guerlain, she knew very early on that the magic of makeup artistry was fated for her. She reveals, "For me Guerlain is the Haute Couture of beauty, it has a very particular approach to French luxury. I share its values surrounding excellence, honesty and pleasure which have always been essential pillars in my creative work."
She recalls the first time she discovered Guerlain, explaining, "My story with Guerlain is really the story of my femininity. As a little girl, Météorites with its small violet-scented pastel-coloured complexion pearls had a real aesthetic impact on me. I was captivated by the box, I couldn't wait to become a woman. I'd picture myself at my dressing table putting on lipstick, applying perfume and dipping a brush into those incredible Météorites. Now I have been invited to write a new chapter in Guerlain's history as Creative Director."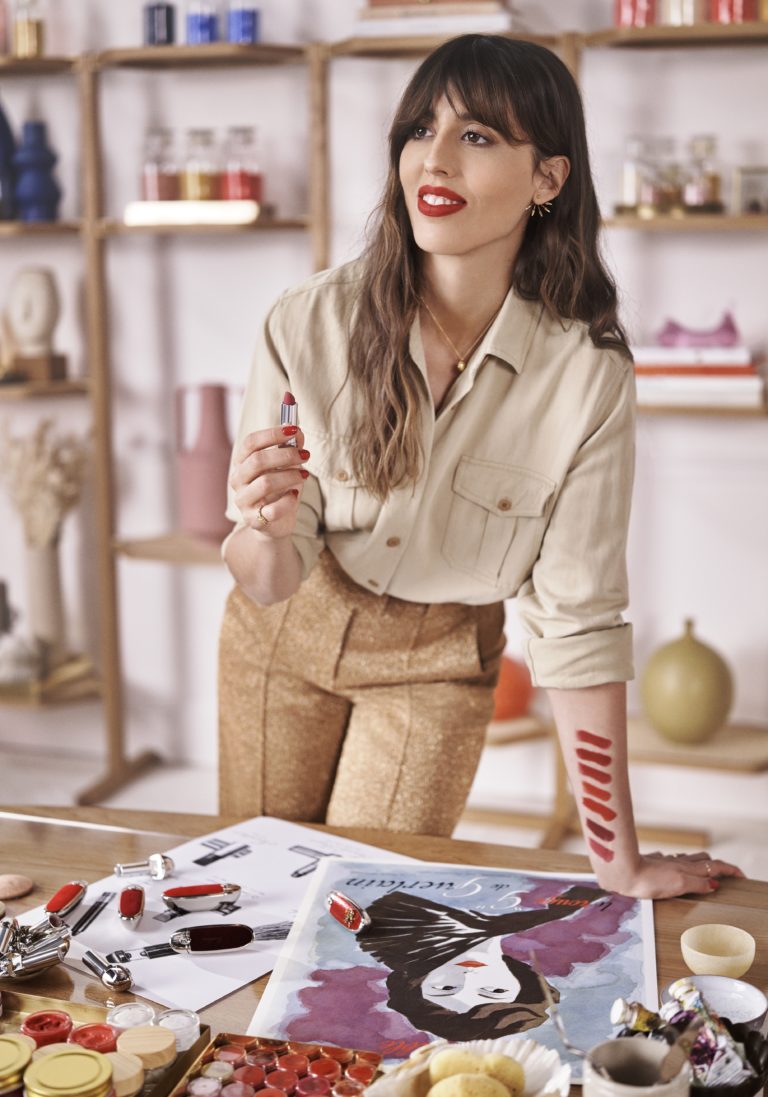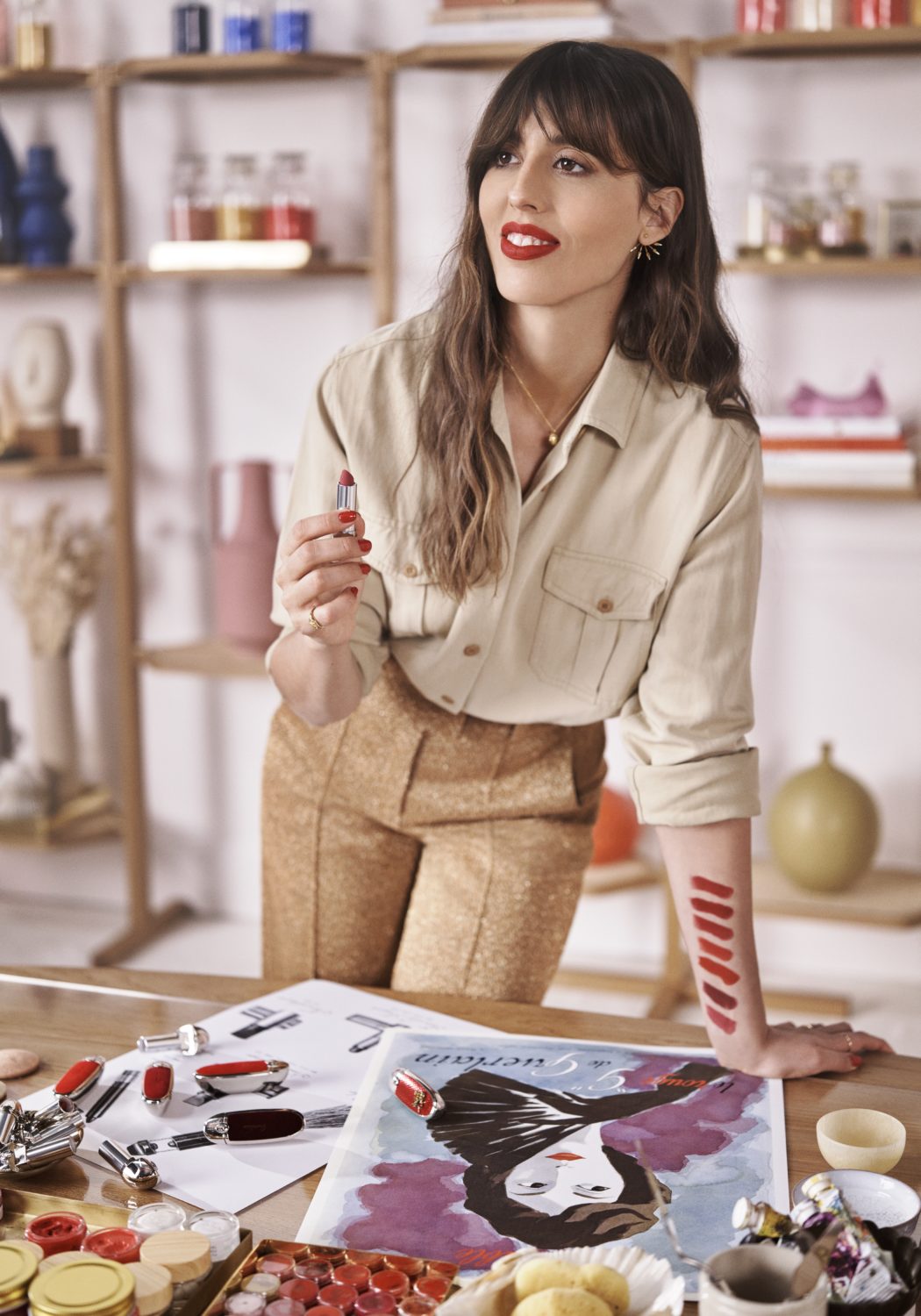 The House of Guerlain has expertise entirely unique to its surrounding visionaries. With a strong history of innovating hero beauty products over the years such as the first baton lipstick and the first unisex perfume – Jicky, over 130 years ago – there is much to be celebrated. Violette seems to hold these victories close to her heart, emphasising just how much the French House has done for the beauty industry. From formulas to textures and colours, nothing is left to chance. Every product is approached with both a focus on classic styles and challenging a new take on them each time.
Now as a Parisian living in New York for several years, Violette ensures to take influences from her French upbringing in her current role. She adds nostalgically, "I'm a Parisian above all else. I'm proud to be French, I miss my country so much. That's why I'm so happy to take the makeup reins at Guerlain, a Parisian House through and through. I owe a lot to my French upbringing, from which icons I'm fascinated with, to that provocative insolence that only we as French people have, not to mention spontaneity and unabashed elegance. French women always prefer spending a little less time on making themselves beautiful so they have more time to enjoy life. This is the best definition of style."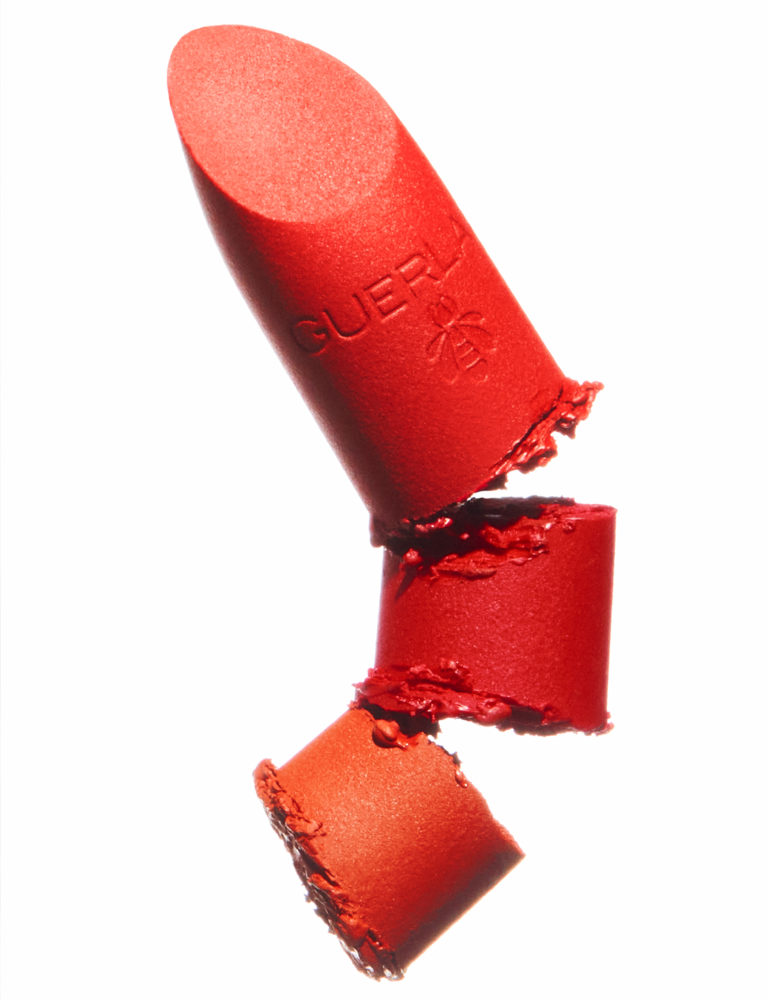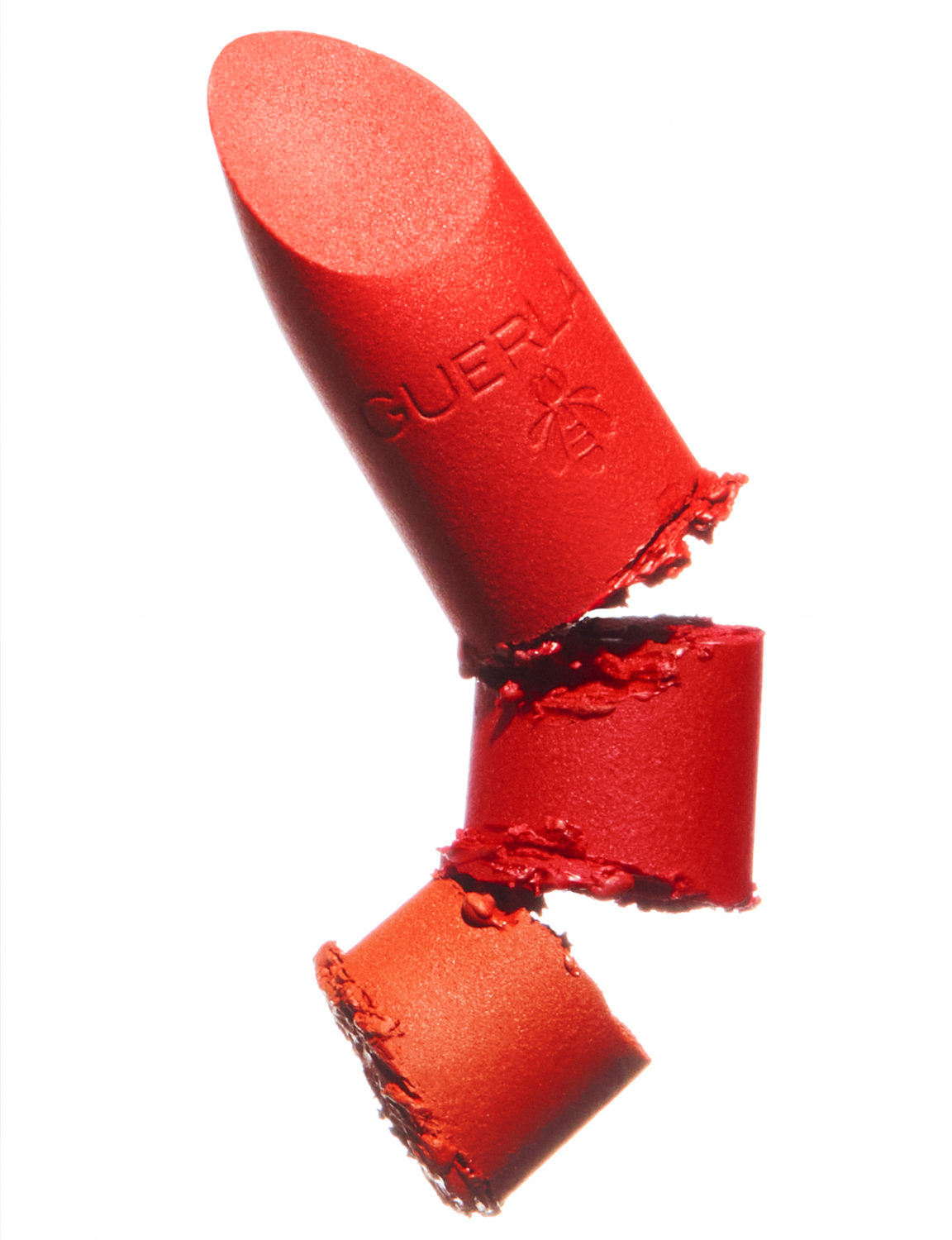 Staying true to herself and her vision for the brand, the French Creative Director has a clear focus on what beauty does for a woman. "I don't see makeup as just an 'everyday' aesthetic too."
"It's really a way to assert yourself through your own style and personality, and to some extent power. With a little red lipstick on your lips, black mascara across your eyelashes and a little blush over your cheekbones nothing feels impossible, the world is at your feet."
Violette details the profound impact makeup has on our emotions too. She adds, "I like the fact that Guerlain doesn't impose anything or try to transform anyone with its makeup. They're not about repairing, disguising or improving people, they want to celebrate beauty in all its forms and boost people's confidence, putting on makeup is like slipping on a nice pair of heels."
As beauty products continue to become small installations of artwork, Violette draws attention to the importance of packaging to the overall experience of the product. "The look and design of a product is equally important to me, it means you can put your makeup on in front of people in the street, in a taxi, on the metro or in the office. I don't see it as something you systematically have to do on your own locked in a bathroom. Makeup products have to be beautiful if they're going to bring out our own beauty. I cannot wait to start developing new pieces with Guerlain, I am already dreaming about some of the objects I have in mind."
"Lipstick, without hesitation," Violette says confidently, when asked about her favourite makeup product to use on a shoot or in front of the mirror. "It's the hallmark of seductiveness and self-confidence. It acts like a protective shield. A red lip is attractive, but it cannot be kissed. Personally, I opt for red lipstick when I have an important meeting, it gives me a feeling of invincibility. People look at me differently when I wear lipstick. A good red lip impresses people, it commands respect. There's no real equivalent to lipstick in makeup, it's like a lucky charm or a talisman that fits into the palm of your hand."
As putting a twist on a classic style is Violette's signature, she highlights how colour is her raw material. "All colours inspire me, especially when they're really flamboyant. Blue, gold and red. I like working them together like in a painting. I am lucky that Guerlain has a real sense for colour. You will see red on all the brand's vintage advertising campaigns, like a red through line. Red has always been a crucial colour for Guerlain, after all one of the House's iconic fragrances is called Habit Rouge."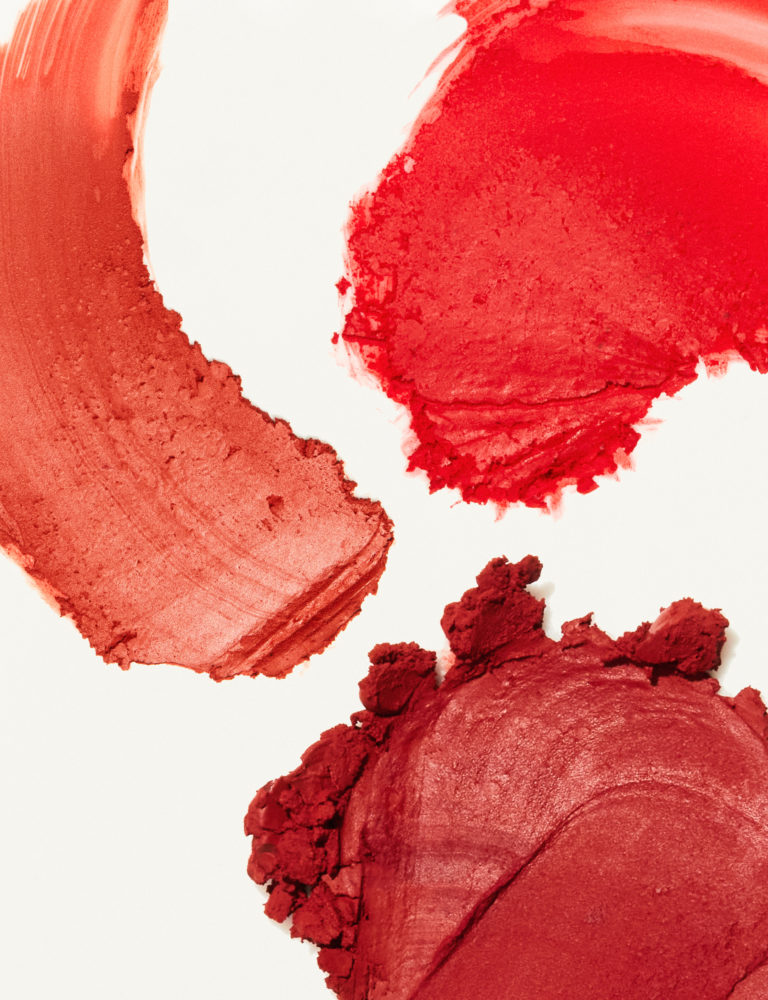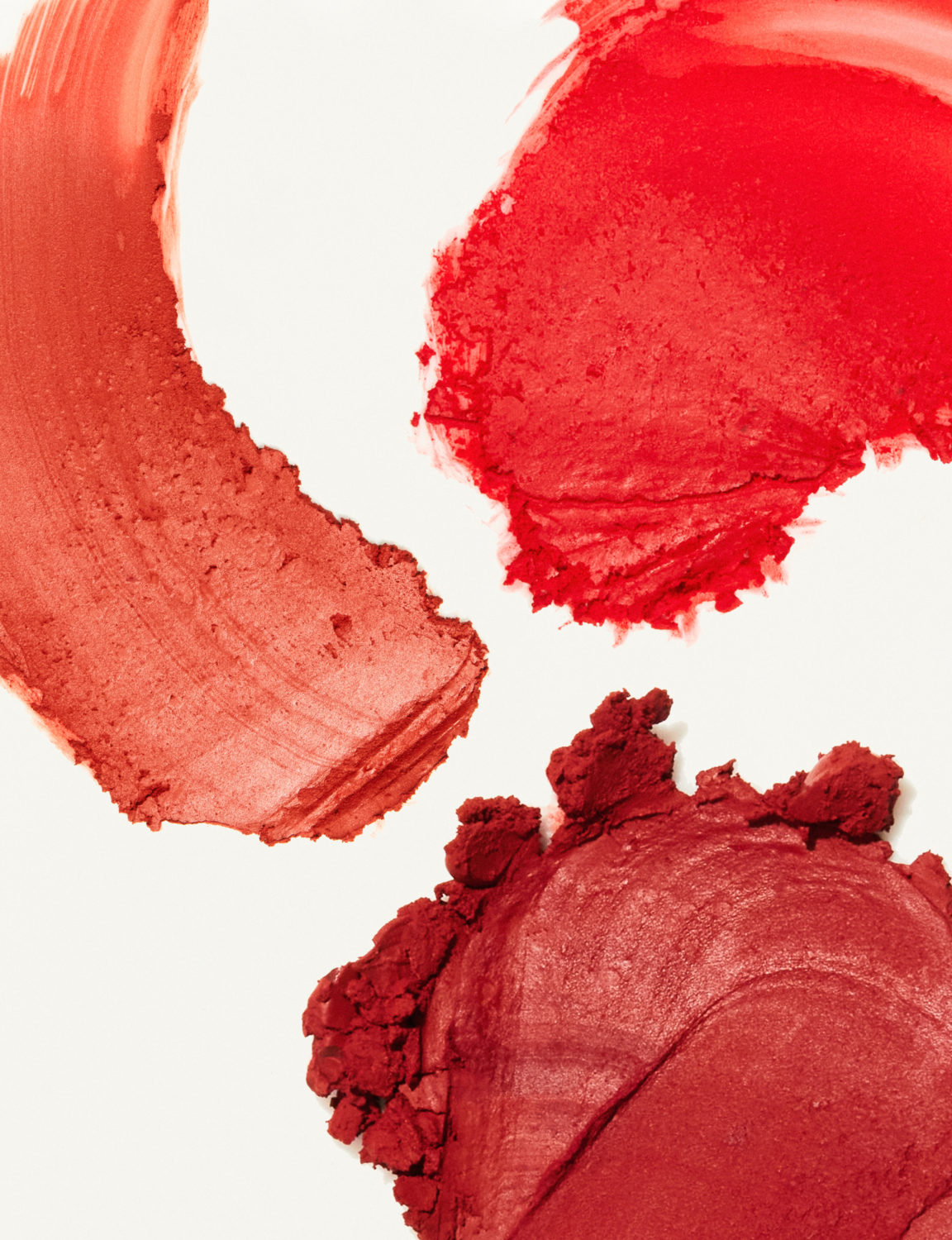 Working so intimately with the heritage of Guerlain and her own inspirations, Violette details that she feeds on everything around her, from beautiful landscapes to the scent of her daughter's skin. "Above all though, I'd say that art provides me with endless inspiration. I'm in the habit of saying that art is the love of my life. I'm a fan of Jean Cocteau's work; of painters Mark Rothko, Gustav Klimt, and Yves Klein; and Irving Penn's photography. Their approaches to colour, lines and materials are all so inspiring to me."
As Creative Director at Guerlain, Violette has seen the brand stand strong as a frontrunner with regards to sustainability and protecting biodiversity. The "Women for Bees" programme that Guerlain has developed in partnership with UNESCO will be training women beekeepers in UNESCO biosphere reserves for the next five years.
Violette's take on 100 percent natural products not working as effectively for the skin has led her to put every confidence in industrial chemistry and highly controlled synthetic ingredients. She explains, "Ingredient traceability, using natural origin actives, formula transparency and creating safe and effective naturally derived "clean" beauty products are of major importance to Guerlain and have been a preoccupation of mine for many years now. Working with natural ingredients intelligently to give skin nothing but the very best without allergy risk, using the power of plants without plundering the Earth's resources and fusing nature and chemistry are obsessions Guerlain and I share."
As Guerlain has evolved from a fragrance house to a big name in the world of skincare and makeup, it lends the question as to whether it is possible to work closely with all sectors of the Guerlain empire. Violette states proudly, "We have a lot of genuine talent here in all areas of makeup, perfume and skincare. I'm honoured to join them to continue the legendary Guerlain story and bring it into the limelight. The first time I visited Guerlain's head office in Paris everyone was there including all the managers of its different business sectors. It was really quite moving, I sensed a real bond between people and an honest desire to work collectively towards something shared. That's quite rare for a House this size."
Harnessing femininity through beauty is something that Violette sets out to do with the women in her life, starting with her daughter. She explains, "First of all I want her to know that beauty is plural, subjective, imaginative and without limits. I then want her to know that she is perfect exactly the way she is, in the same way that we are all perfect as we are, all individuals . My little girl watches me put on makeup, she sees that it is not something I feel I must do, but that it's a celebration. She has already started playing with my colour palettes and I think the word makeup – in French – was one of her first words. What I want to convey to her can be summed up as, be humble, have trust in yourself and work hard. The sky's the limit."
Photography
Saskia Lawson
Art Direction and Set Design
Carolina Mizrahi