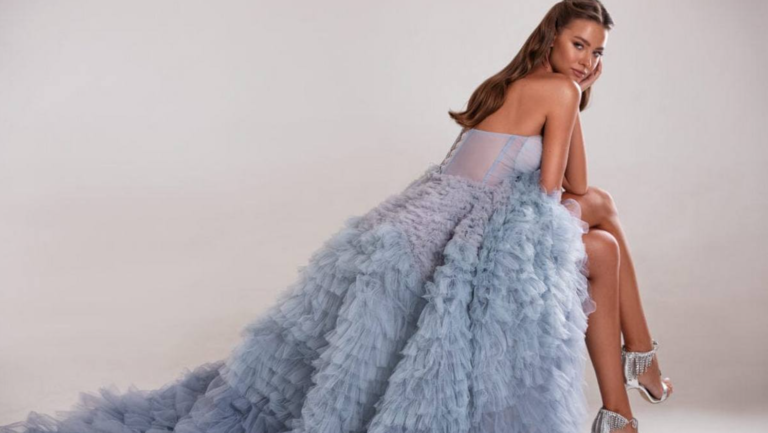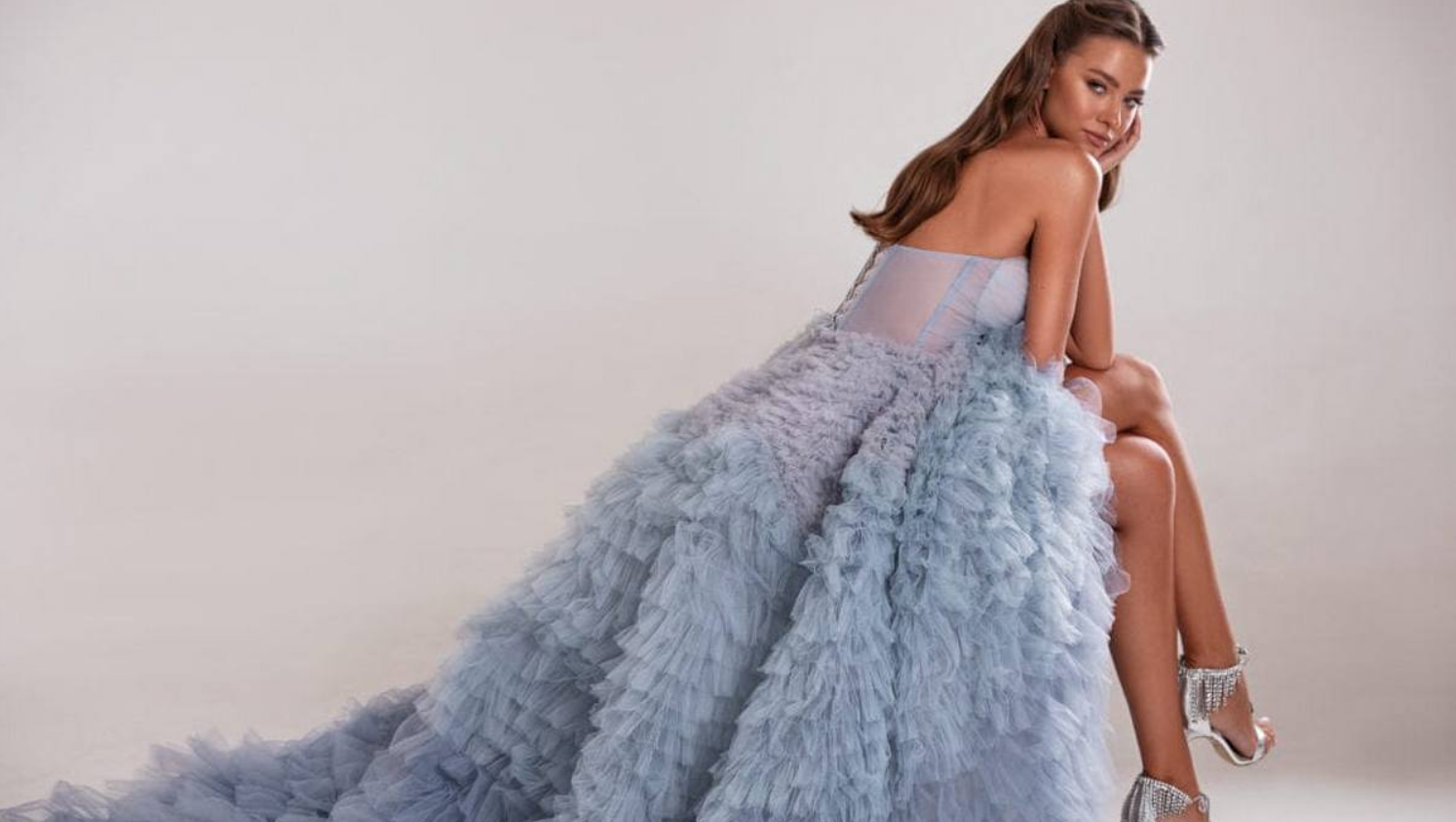 Light blue dresses are a timeless classic, just like the black dress, and it's a staple in every woman's wardrobe. Other shades also do: whether it's a light blue, duck blue, or navy blue dress, this versatile piece ensures you always look impeccable on any occasion.
Choosing a Blue Dress: A Significant Choice
Blue is a color that never fails to impress. It evokes the sea, the sky, and depending on its shade, feelings of freedom, security, and trust. It's no wonder many of us consider it our favorite color, and this preference extends to our clothing choices, including blue dresses for women.
Blue: A Timeless and Flattering Color
Wearing blue is effortlessly stylish. It's a widely loved color that stands out, especially in less conventional shades like duck blue, which has gained popularity in recent years. Moreover, blue flatters all body types. It absorbs light, creating pleasing shapes without emphasizing any specific areas. So whether you opt for a solid blue dress or one adorned with patterns, you'll always find a blue dress that enhances your figure.
The beauty of the long blue dress lies in its versatility to match with other colors and accessories already present in your wardrobe.
The Most Stylish Combinations Are With a Blue Dress and a Jacket
Depending on the shade of your dress, there are jackets that will beautifully complement your look. Here are some inspirations that are sure to work:
Intense blue shades. Intense women blue dresses like electric blue or duck blue require a careful approach. An electric blue dress can be paired with a black or white jacket, while a duck blue piece can be complemented by a denim jacket or a beige blazer. For the more adventurous, a camouflage jacket can create a bold ensemble.
The second option is light blue dresses and a darker jacket. A light blue dress, including denim dresses, goes well with darker jackets such as navy or black. Additionally, it pairs nicely with softer tones like beige, white, or pastel-colored jackets to enhance the gentle allure of your outfit. If you're looking to add a touch of vibrancy, consider bright shades such as yellow or purple.
Patterned blue dresses. Opt for a navy blue blazer for dark blue dresses with white polka dots, navy dresses with white stripes or flowers, or dresses with colorful patterns. Alternatively, you can choose a jacket that echoes the colors in the pattern for a beautiful, coordinated look.
Milla Store: Top Dresses of All Types
Discover the perfect dress for any occasion at Milla! The online store offers a wide selection of fancy and fun dresses that will elevate your style. Find your ideal option, whether it's a mini dress in a vibrant color or a classic silhouette.
Milla Dresses provides fast shipping, so you can buy with confidence. Explore the online store today and find the perfect dress to wear for a night of unforgettable style. Milla Dresses are available for purchase in the USA and worldwide.