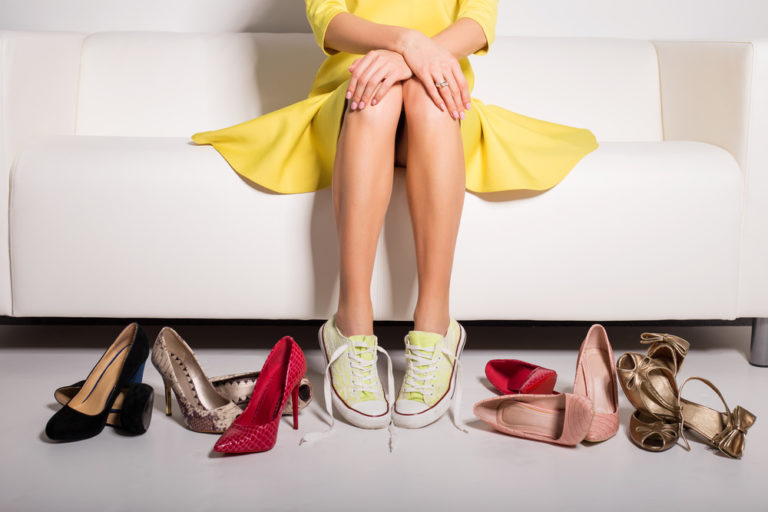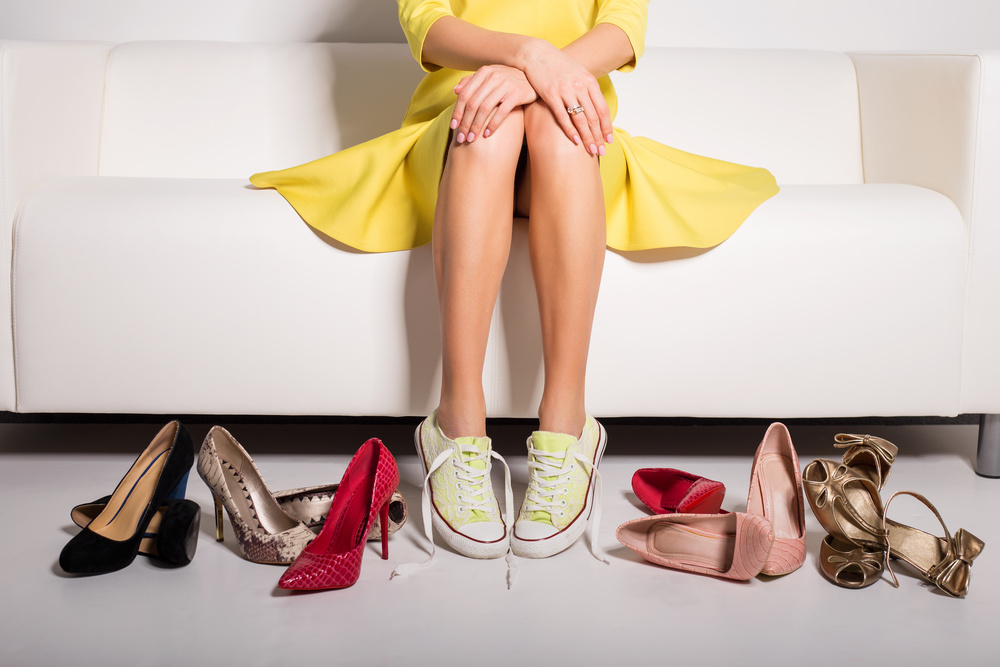 If you're an avid shoe collector, it's safe to say that you enjoy buying shoes in every color you can find. From the conventional dark hues to the bespoke and distinctive tones, you probably have all these colors in your shoe collection.
Regardless of your shoe choices, you can guarantee there's always an outfit that goes perfectly with them. Whether you prefer contrasting or complementing the colors of every garment piece, a single or matching set is created to suit and layer for a complete look. Thus, if you're wondering which items in the fashion market can pair up with your type of shoes, keep reading below.
Here's what to wear with every shoe color.
Basic Black And White
Black and white are the most common non-colors most shoe collectors or even ordinary people buy, so they'll likely have the most outfit options. Thus, your styling choices will depend on the occasion and the look you're going for. For instance, classic black can add elegance, formality, and tradition to an outfit, while white presents crisp cleanliness and modernity.
In terms of formal or office wear, black and white shoes, such as court heels and loafers, can be worn with dress pants, pencil skirts, and a sharp dark-toned blazer. Casual every day or weekend dressing in light denim and a classic graphic t-shirt can pair nicely with Adidas women's shoes in black and white or to complete a laid-back look. You also have the option to go dramatic in black boots with hosiery or white boots with a pleated skirt to channel retro-chic fashion.
2. Bright Yellow, Orange, And Red
Bright shoe colors are meant to stand out on their own, so make them into a statement piece by contrasting them with more demure colored clothing. By doing this, your shoes will be the main eye-catching attraction of your outfit. If you have one or more shoes that are fire engine red, mango orange, or sunshine yellow, you can style your outfits in white, grey A-line skirts, or regular blue denim will make them pop.
Alternatively, if you want your shoes and outfit to stand out together in a color block, make sure all the colors are as bright as possible. For instance, neon yellow kitten heels can illuminate bright violet high-waisted pants. If you're going to color block, be sure not to add black clothes, as this will dim the contrast. Additionally, bright shoes match well with floaty fabrics, so think about harem pants, ankle-length skirts, and loose, light throw-over jackets.
3. Metallic Silver And Gold
These are the colors of drama, luxury, flair, and evening elegance, so they best go with dressed-up evening wear for a special night out. If you have glossy metallic shoes in silver and gold, they'll most likely be strappy sandals with retro block heels or a unique pair of formal sneakers. Some special shoes have one metallic accent in their design, such as a silver heel or midsole.
In either case, your shoes deserve clothing that will help them shine. Think about assembling an outfit consisting of a knee-length rose gold sequined dress with a matching cotton blazer. Regular gold shoes will go with any cocktail evening dress that's matte black and tons of accessories. If you're a true fashionista who prefers a smarter look, you can match your metallic silver shoes with a simple navy-blue blazer dress or custom-tailored pantsuit.
4. Cool Blue, Purple, And Green
If you have shoes in more reserved colors such as blue, purple, and green, you can wear them with subdued clothing such as power blue jeans or a plum-colored summer dress. These shades best match when white or 'washed out' colors are incorporated into your outfit.
So, think about nautical palette clothing such as blue and white striped shirts or cute spring dungarees. Lime green and white sneakers are a trendy choice to wear with a black or white sporty dress, shorts, or a skort. There's also the suggestion to wear your demure colored shoes with a military-style sage green that can be a jacket or cargo shorts.
5. Beige And Brown
The neutral tones are also very versatile because the shoes are designed to elongate your legs, make them look slimmer, and add dimension to your look. They're created to complement every color and outfit choice you can think of. However, to make the most of your neutrals, you can select clothes that either contrast the colors or are within the same tonal range.
Shoes that are beige or close to it, such as dusty rose and blush pink, will look elegant when paired with a floaty pink dress as wedding attire. Another option is to wear them with tailored cargo pants and a tucked-in white blouse, especially if the beige shoes are close to your skin tone. Clothes in warm tones such as sand, honey, coffee, bronze, and almond work well with brown shoes if they're close to your skin tone. You can wear them with coral-colored floaty wide-leg pants or a brown trench coat.
Conclusion
Choosing what to wear with every shoe color boils down to how you incorporate color into your wardrobe. Dark and natural-toned shoes are universal colors and can pair anything from formal to casual. Once you get the brighter and bolder ones, try applying color theory to match them to items in your closet or outfits that you plan on purchasing in the future. Doing this can ensure you have something to wear with all your shoes, so they don't go against your look.