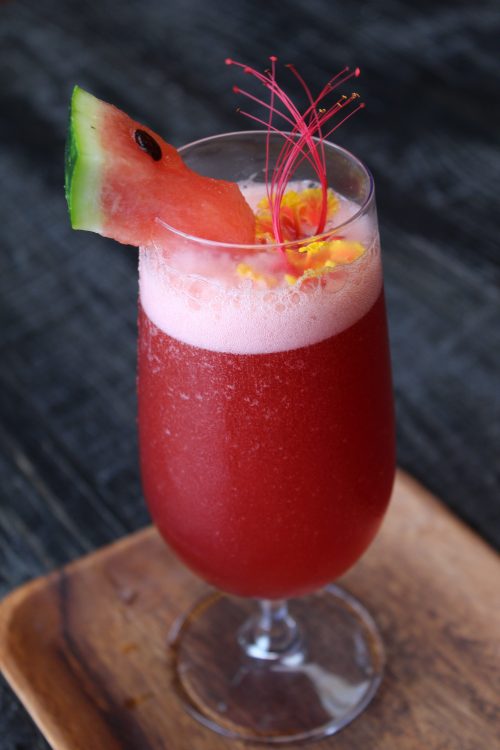 Nareg Vartanian, the Head Bartender from WHITE Beach at Atlantis, The Palm in Dubai, shares his very own signature cocktail 'The Froze' to help whisk you way, albeit in imagination only, to a Corona Virus free time and place where the only thing worth worrying about is remembering to bring the sun block with you down to this slick beach club.
The White Beach 'Froze'
6cl rosé wine
3cl vodka
1.5cl grenadine syrup
3 pieces of fresh strawberries
6 pieces of ice cube
Simply put all of the above ingredients together in a large blender, serve in a wine glass and garnish with half a strawberry and a mint sprig.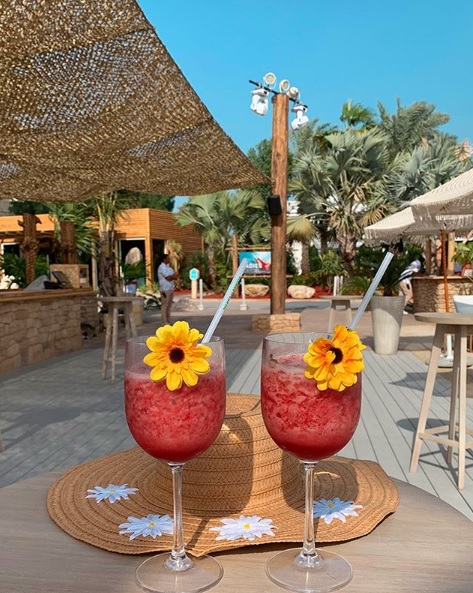 We also enjoyed something a little Caribbean to get our weekend off to a blissfully escapist start. Daniel "Timmy" Thomas on the sun drenched island of Antigua was recently named The Best Mixologist on Antigua & Barbuda. He specialises in rum based cocktails (but of course) and is now even running a live streamed cocktail mixing demo every Thursday at 2PM (British Summer Time) via the Antigua and Barbuda IGTV channel.
Timmy's own signature is the frighteningly moreish and intensely refreshing 'Secret Passion'.
'The Secret Passion'
1 large passion fruit
3 cups seedless watermelon
4 tbsp caster sugar
Handful of Ice
75ml vodka
Cut up the passion fruit and press seeds and pulp in a small strainer to extract the juice. Then add caster sugar to the juice and blend with ice. Set aside. Blend the watermelon with ice separately and equally divide passion fruit juice into two glasses. Add the watermelon mix to the passion fruit juice. Add the vodka on top of the drink and stir lightly. Garnish with a slice of watermelon .