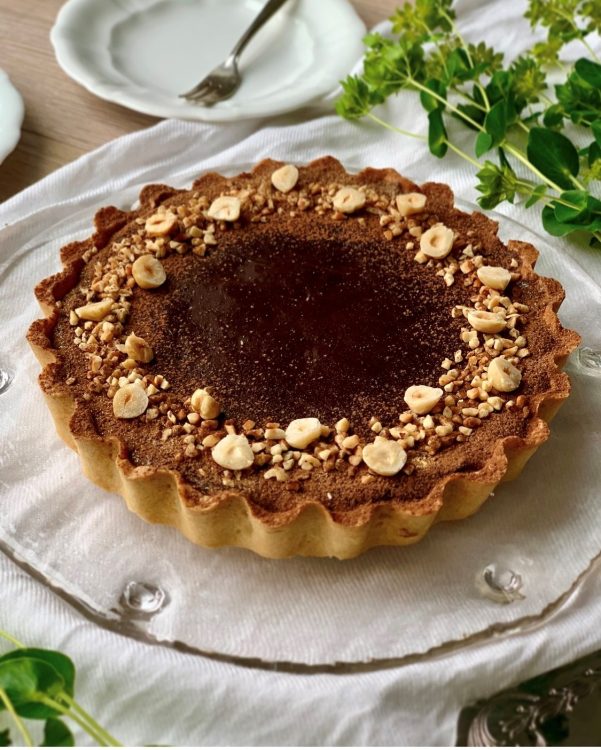 Alice grew up in rural Essex where she learnt to bake from her grandma. Alice was an keen athlete. However, after being diagnosed with scoliosis and having corrective spine surgery when she was 15, she had to give up sports. She turned to baking as a way to stay positive after her operation.
Over the years, both Alice's love for baking and her skills grew which she was lucky enough to be able to showcase on Season 10 of the Great British Bake-Off. Making it to the final three, Alice quickly became known for her artistic and eye-catching bakes.
Following life in the tent, Alice continues to bake alongside working as a Geography teacher. She is always looking for ways to combine baking with education.
Alice has shared her delicious recipe for her Chocolate and Hazelnut Tart which you can make from home. Stay home, stay safe, enjoy.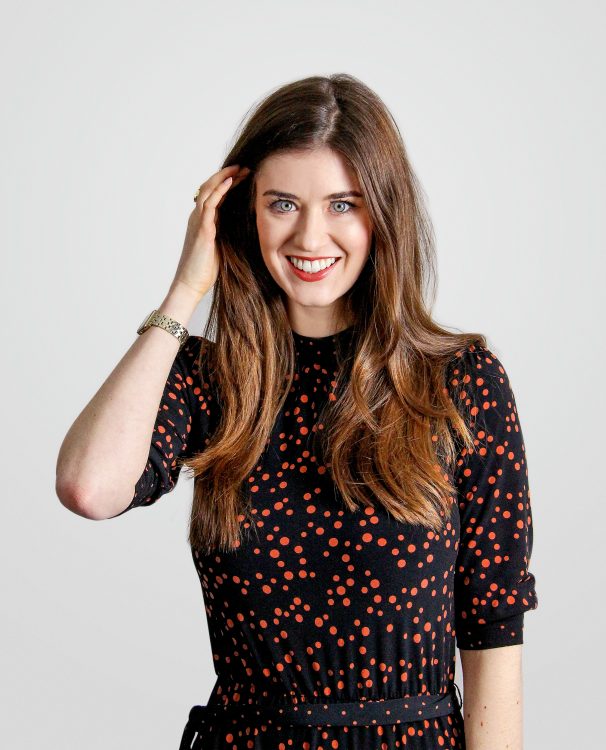 Ingredients:
Pastry:
125g plain flour (plus extra for dusting)
35g icing sugar
60g unsalted butter (very cold, cubed)
1 egg yolk
Dash of water if necessary
Chocolate Hazelnut filling:
200g good quality dark chocolate
125ml double cream
80g blanched hazelnuts
Pinch salt
Cocoa powder to dust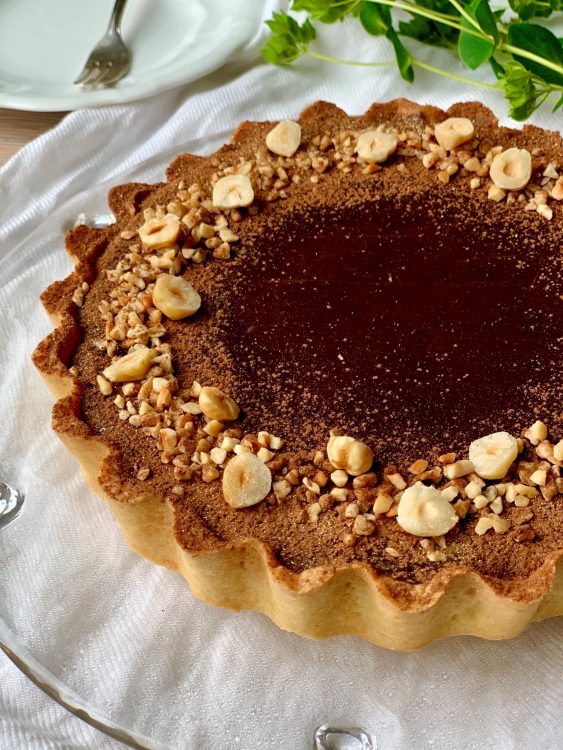 Method:
In a blender, blitz together the flour, icing sugar and butter until it forms a breadcrumb consistency. You can do this by hand it will just take longer, and you want to avoid the butter melting into the flour! Add the egg yolk and blitz again until it starts to clump. If you need a bit more liquid, add a teaspoon or two of water until the dough comes together and you can form it into a ball.
Rest the pastry in the fridge for at least 20 minutes.
Roll the pastry out onto a lightly floured surface to around 4mm thick.
Line a 7 or 8 inch pastry tin with the pastry, and press down gently on the bottom and sides, trimming off any excess pastry.
Use a fork to stab a few holes in the bottom and place in the fridge for another 30 minutes. By chilling the pastry before baking it, it reduces how much it will shrink in the oven.
Meanwhile, preheat the oven to 190C fan.
Once chilled, blind bake the pastry with baking beans for 20 minutes, remove the baking beans, and bake for a further 5 minutes or so until the base is a slight golden brown.
Allow the tart case to cool. Meanwhile, make the filling.
In a bowl, heat the cream and chocolate in a bowl over a pan of simmering water until fully melted, adding a pinch of salt. This should leave you with a thick and silky chocolate ganache.
Chop up the hazelnuts and add them to the chocolate, leaving some aside for decoration.
Tip the chocolate hazelnut ganache into the tart case and spread evenly, smoothing it down. I reserved some ganache to spread on top giving it a smooth finish.
Decorate with a dusting of cocoa powder, and the hazelnuts you kept aside.
Chill in the fridge for an hour or so until fully set, and then remove from the fridge around 20 minutes before serving.