From premium tipples to back to school shoes, our style team choose the must-have gifts for August bank holiday weekend.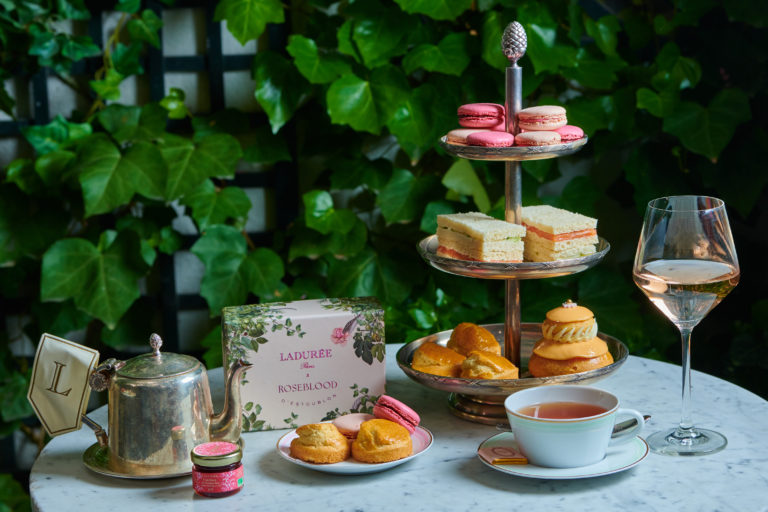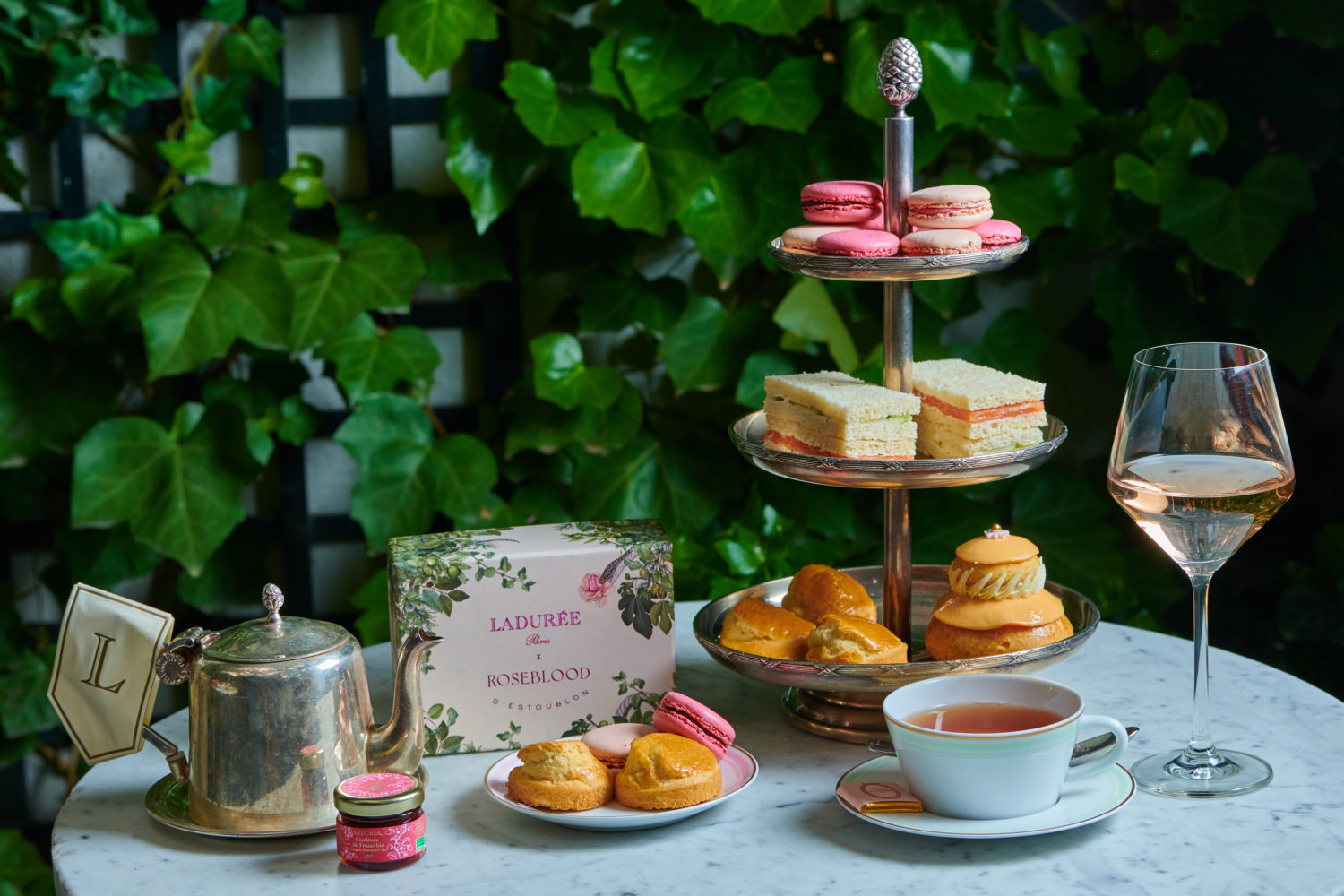 Ladurée X Château d'Estoublon Roseblood Afternoon Tea, £42
France is known for its amazing wine and patisseries. Fact! So, when two of the best of France collaborate, you know it's going to be something special. Iconic Château d'Estoublon and heritage patisserie house Maison Ladurée have joined forces up to create a rather special Roseblood collection. You can find the exclusive Roseblood afternoon tea in Ladurée Covent Garden. Featuring a range of delicate Ladurée patisseries, finger sandwiches, homemade scones and the limited-edition Roseblood macaron, served with a cold glass of Roseblood Rosé wine. Cheers to that. You can even enjoy a takeaway box of Roseblood macaroons in a limited-edition souvenir box.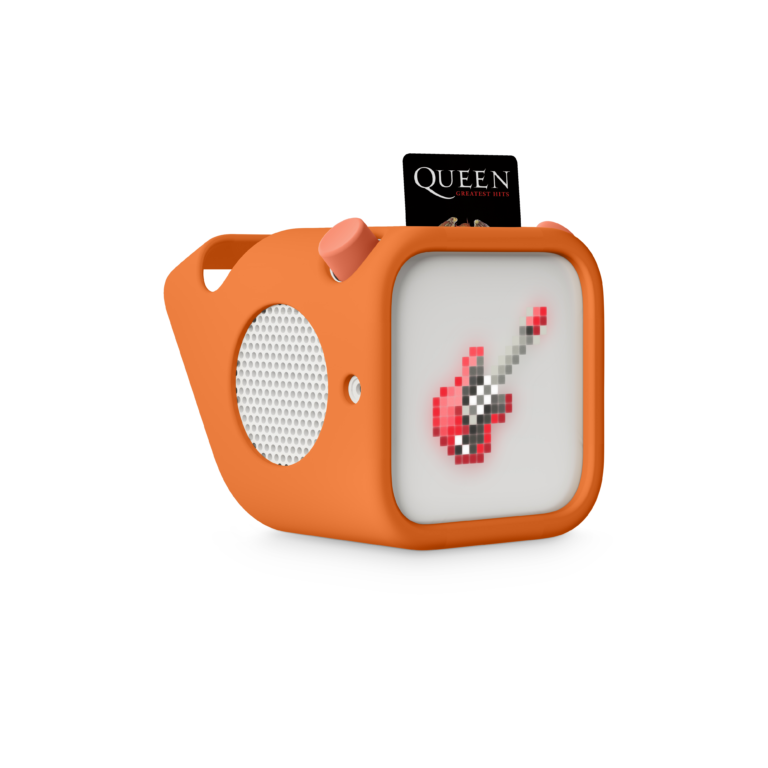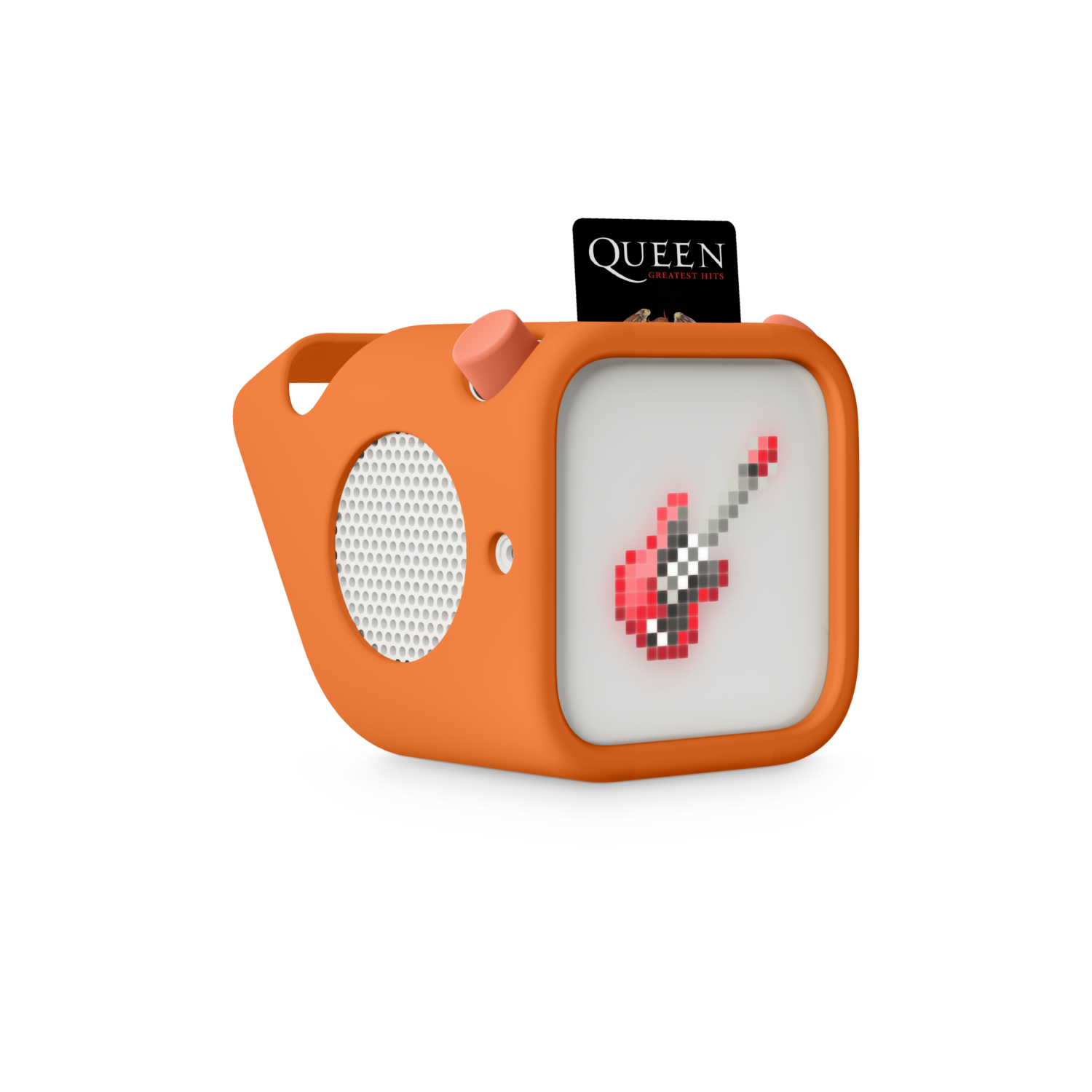 Yoto Third Generation Player, £99.99
If you're looking to get your child into a bedtime routine and reduce screen-time, Yoto audio player is a great option. As well as an array of audiobook stories, music, activities and podcasts for kids to choose from, the Yoto audio player is so easy to operate. Aimed at children ages 3 – 12 and up, the player uses kid-friendly audio cards inserted into a slot, with a pixelated display for each book/track listing and there's a nighlight option too. Being a portable smart speaker means you can take Yoto anywhere and there is even a mini version with a range of travel accessories to accompany – perfect if you are opting for a late summer getaway.
Fans of rock band, Queen will enjoy the best-selling album, Queen's Greatest Hits: Volume 1, £11.99. Featuring a collection of 16 classic Queen hits now available on Yoto, which is perfect for young music lovers. Watch this space for more major releases from Disney, Bob Marley and more to be announced in the coming months.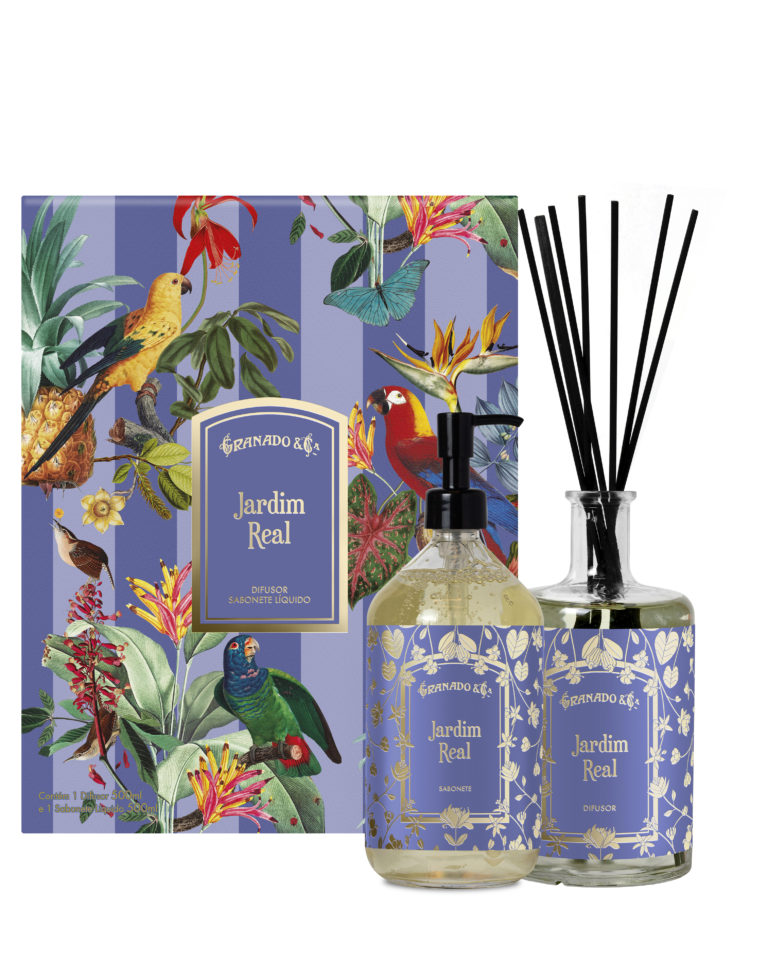 Granado Jardim Real Duo Kit Diffuser and Liquid Soap, £130 at Liberty 
Granado is the oldest Brazilian pharmaceutical brand and official pharmacy of the Brazilian Royal Family. The fragrance house recently revealed its latest Tropical Birds Collection of perfumes, home scents and soaps, featuring the most beautiful tropical illustration, which is inspired by the Brazilian tropical fauna and flora. Our top pick from the collection is the Jardim Real home fragrance kit, that will fill the home with its wonderful invigorating floral scent of bergamot, orange blossom, magnolia, and sandalwood.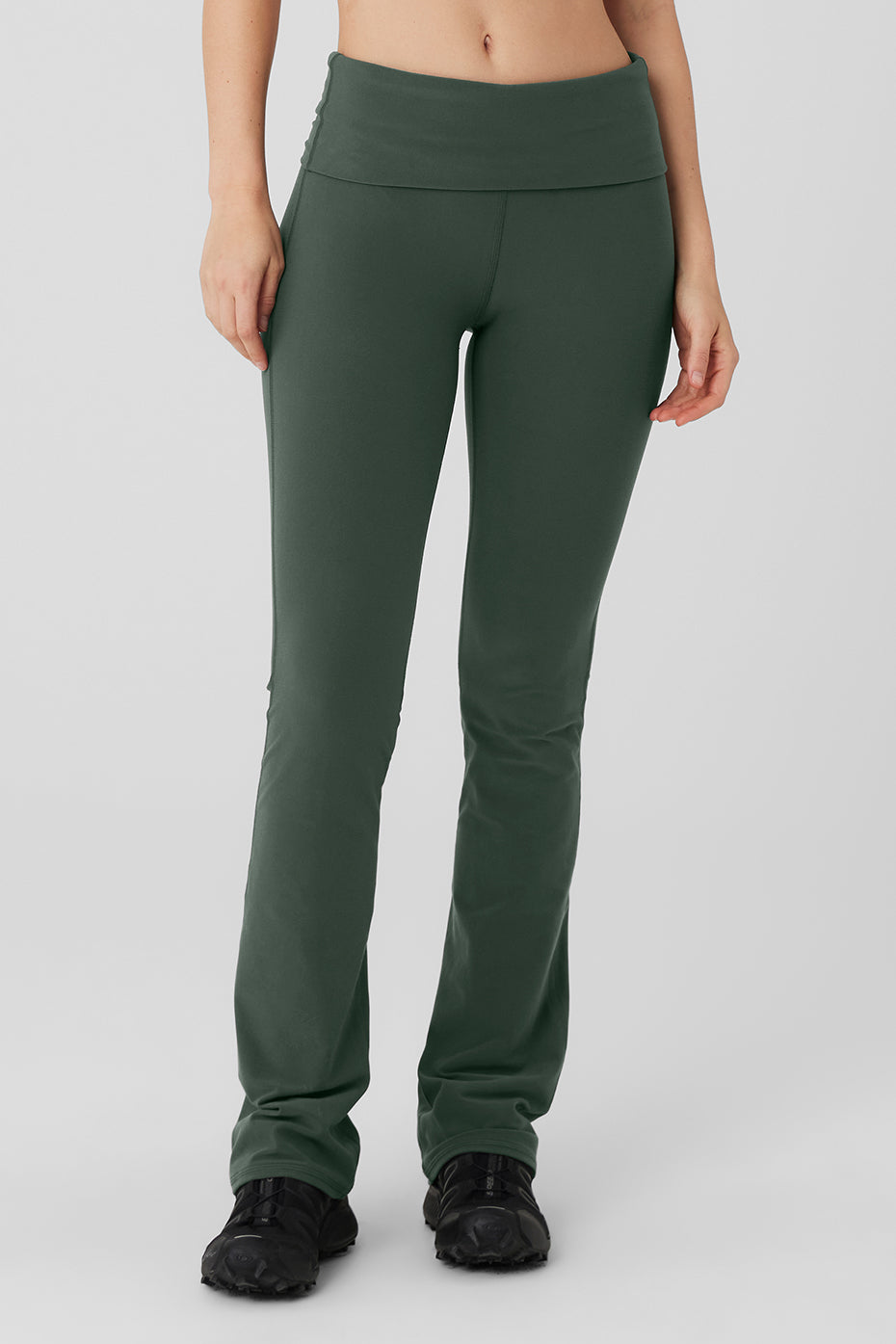 Alo Yoga Alosoft Low-Rise Foldover Bootcut Leggings, £110
Alo Yoga is where all the wellness editors stock up on high-performance leisurewear and workout staples in the most flattering of fits. These bootcut leggings will see you straight into autumn and beyond, constructed using Alo Yoga's signature airy, ultra-soft Alosoft fabric. Team them with an oversized band t-shirt and trainers, and your laid-back weekend look is set.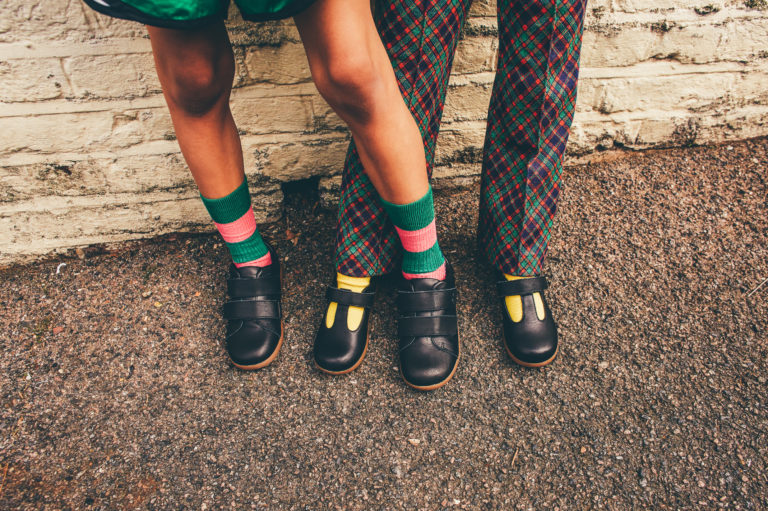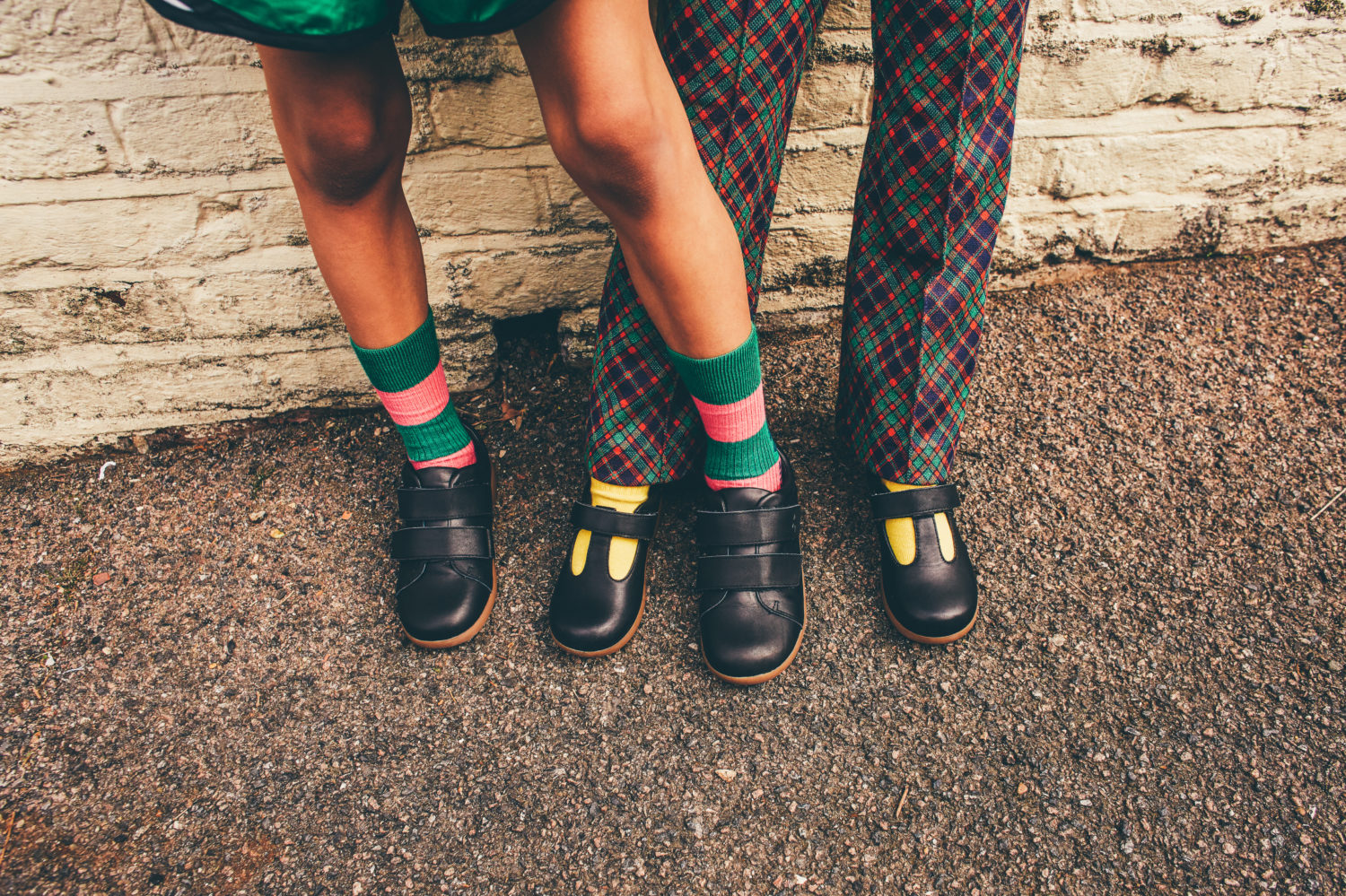 Zig + Star School Shoes, from £52
The back-to-school countdown is on, which only means one thing…uniform shopping. If you're constantly repurchasing shoes each term, then look no further than British children's shoe brand, Zig + Star, which feature a good-to-grow removable midsole, that adds at least an extra six months wear, which results in school shoes lasting longer, better investment for your money and have a lower environmental impact.
Everyone should own a pair of Zig + Star shoes, and there certainly is a lot to love about the brand after just being awarded the best circularity initiative award at the Drapers Sustainable Fashion Awards 2023. Every pair of Zig + Star shoes are durable, comfortable, they feature a grippy sole to prevent slipping and can be taken off, or put on, in seconds and Zig + Star shoes are podiatrist approved. Plus, if you are unsure of which size to go for, there is a handy printable size guide on their website too.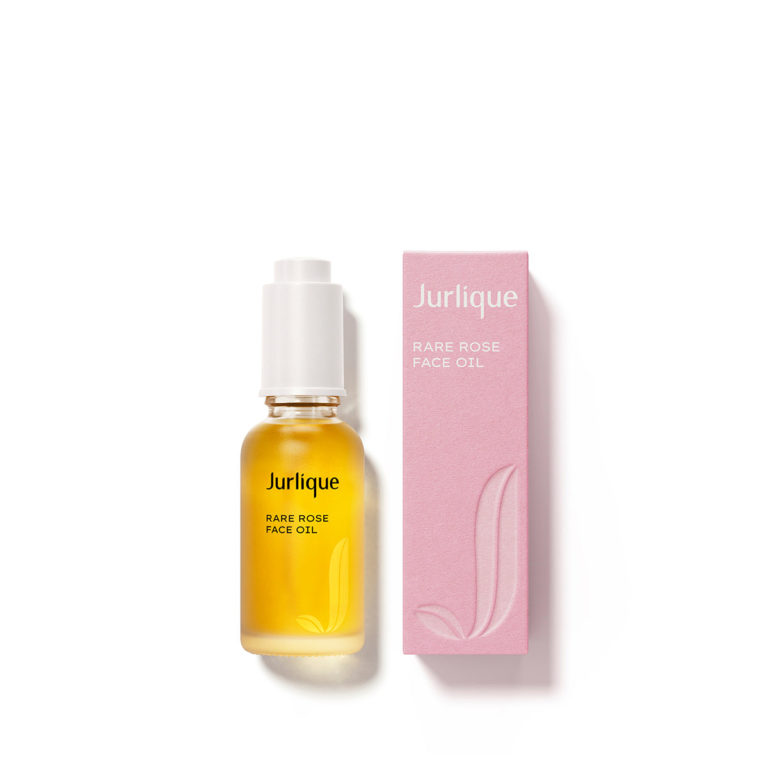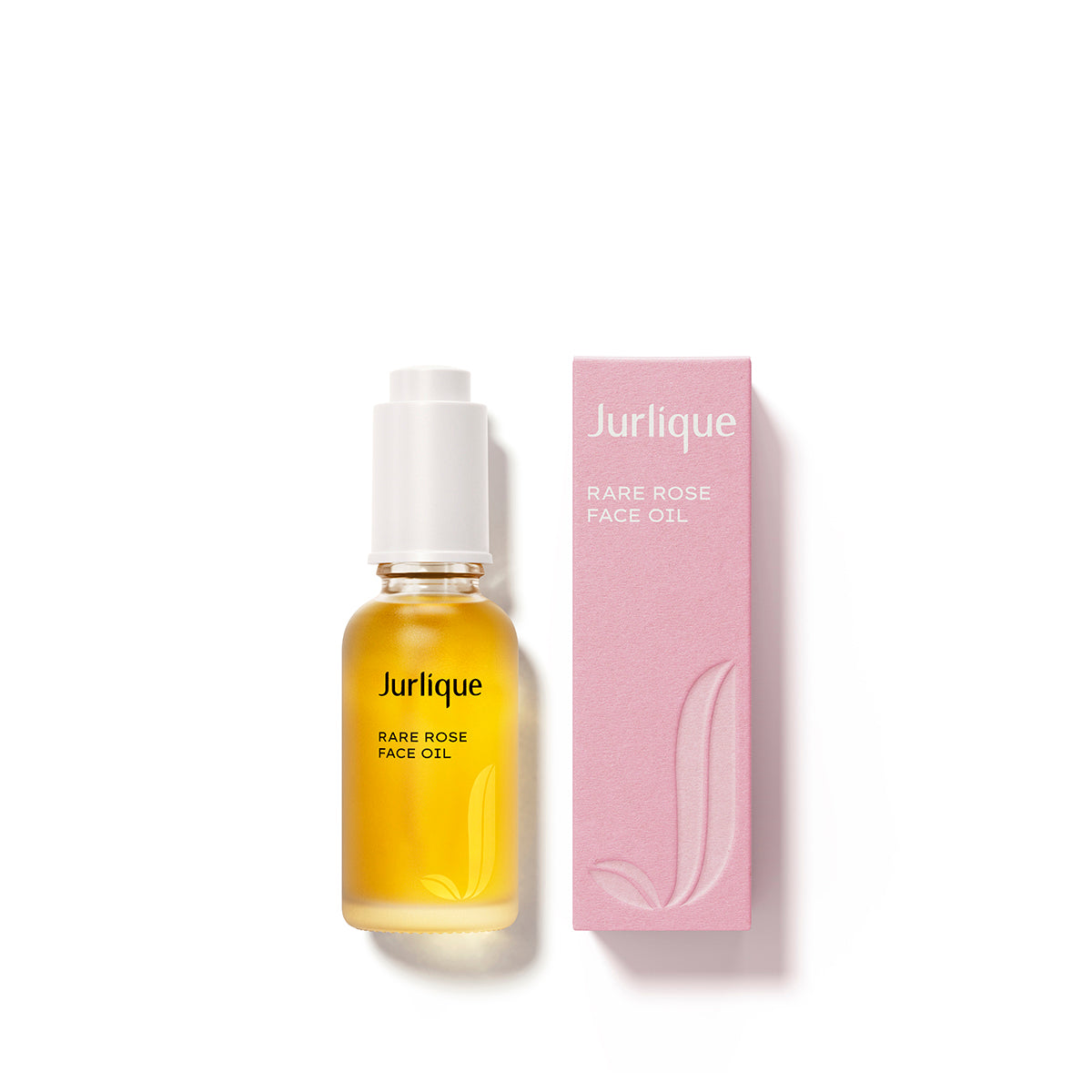 Jurlique Rare Rose Face Oil, £41
This instant glow-giver oil is packed with nourishing ingredients including Jurlique's very own farm-grown rose and a cocktail of antioxidants to add a serious moisture boost to parched skin. Gentle enough to use on sensitive skin, promising to hydrate and plump skin without irritation. Plus, the delicate aroma of roses has been tested to help lower cortisol levels naturally – and, we can confirm after a busy day commuting, applying a few drops in the evening was a definite mood booster.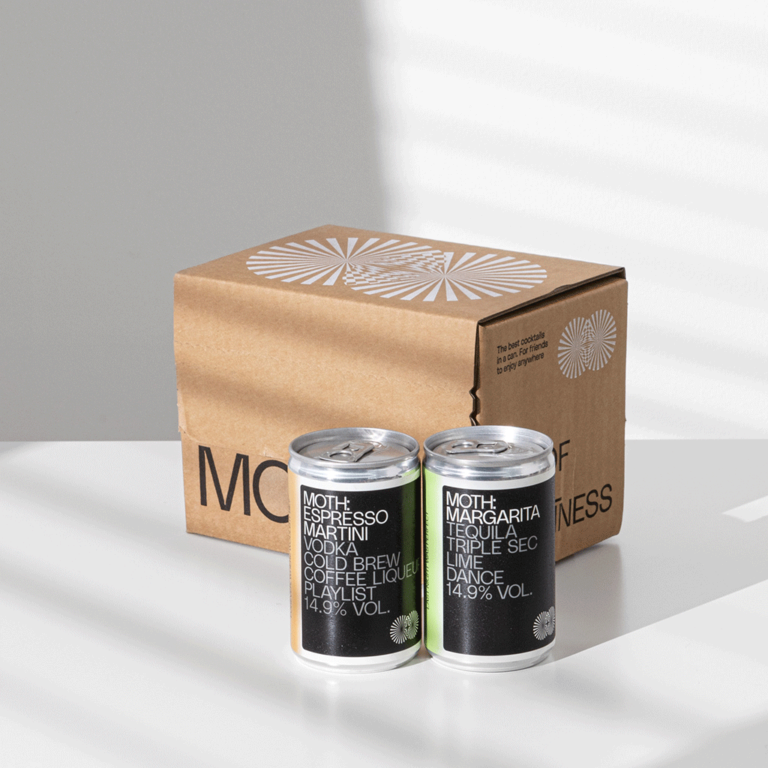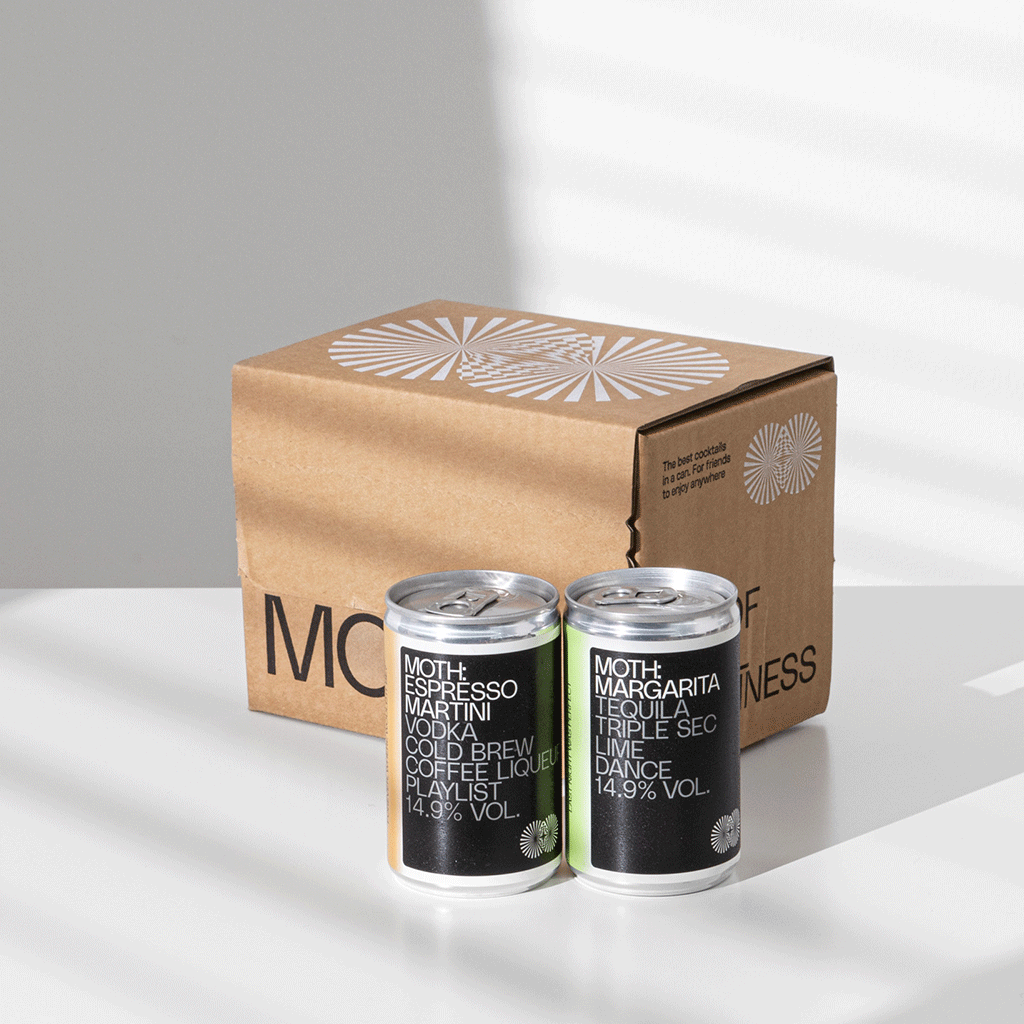 MOTH Drinks, £20 for a box of six
Cocktail lovers rejoice! Now you can have the finest crafted cocktail at home, thanks to the clever people over at MOTH. Expect a range of quality premium cocktails including piña colada, margaritas, negronis, with no sugary aftertaste like you get with certain premixed cocktail brands – these are a different league. Perfect for picnics in the park this up-and-coming bank holiday and sipping on at Notting Hill Carnival.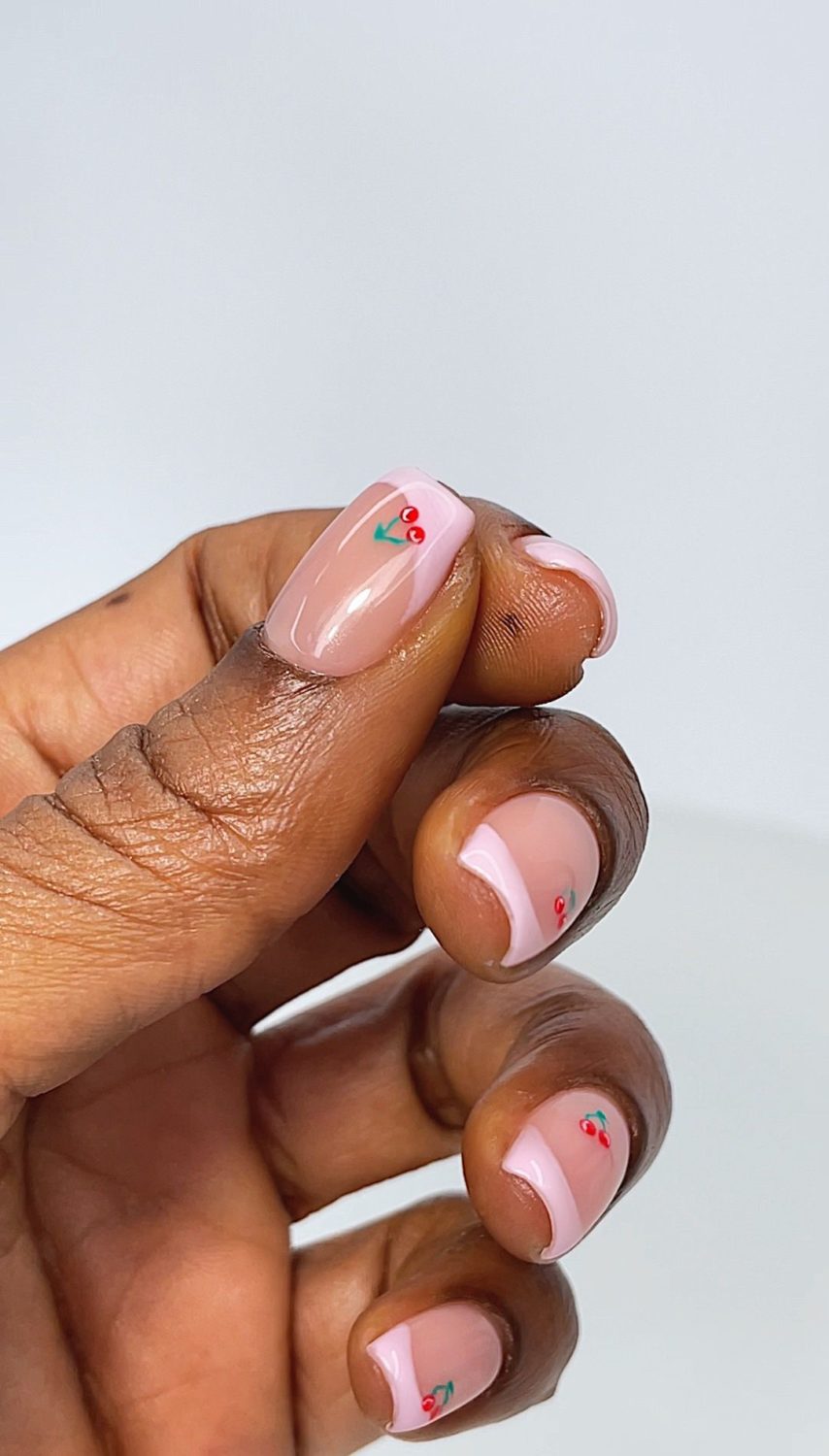 Duck & Dry Manicure, prices starting from £30
Whatever your plans this bank holiday weekend, a trip to Duck & Dry Mayfair is always a good. Whether it be for the perfect bouncy blow dry or perhaps a flawless manicure with seasonal nail art – Duck & Dry have you covered. We popped in to test the 14 Day Manicure and as you can imagine the service was slick and efficient: nails were meticulous buffed and filled, next, you choose from a menu of simple, elegant nail art – such as cherries, lemons, evil eye, or a bespoke design, which is finished off with a top coat of 14 day manicure for a glossy, long-lasting two week finish. Followed by a sublime hand massage that we didn't want to stop.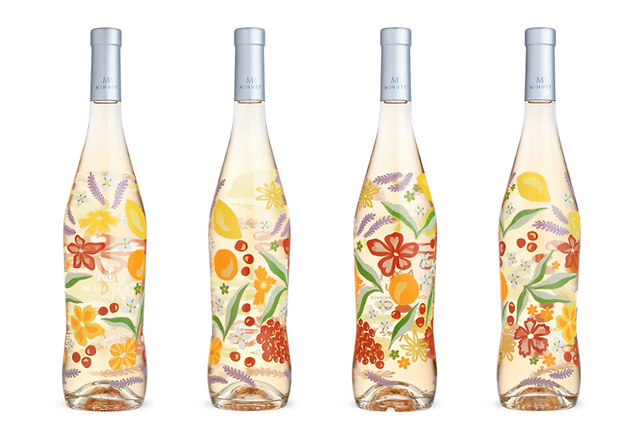 Minuty M Limited Edition Rosé, £19.99 at Waitrose
A pale pink bottle of rosé is always a must-have bank holiday tipple in our eyes, especially one that transports us to warmer climates of the French Riviera. The new collaboration between French winemaker, Minuty M and Swedish visual artist, Hanna KL is something rather special. the iconic bottle features a vibrant blend of joyful illustrations, which are inspired by the artist's vision of the five senses.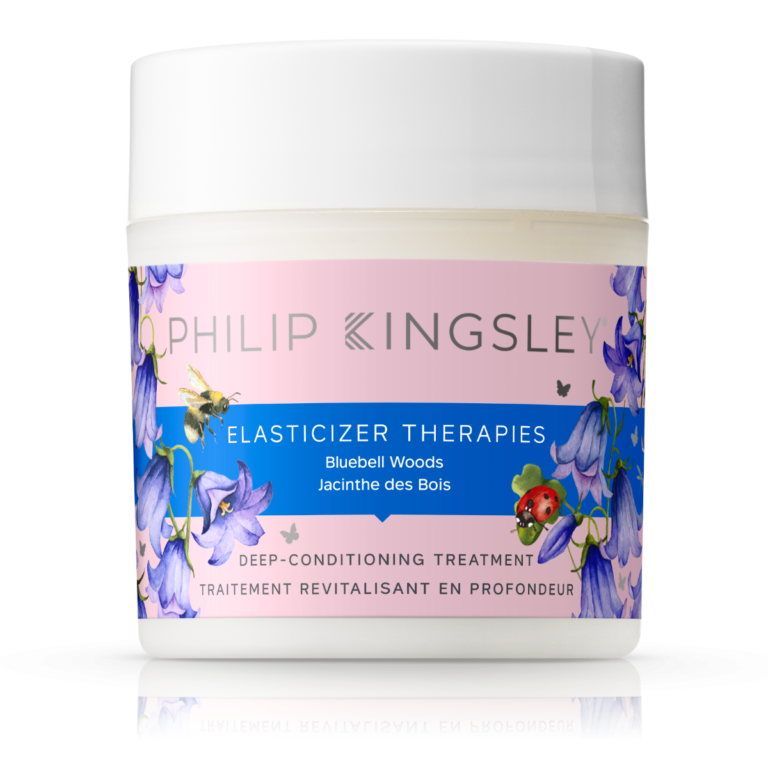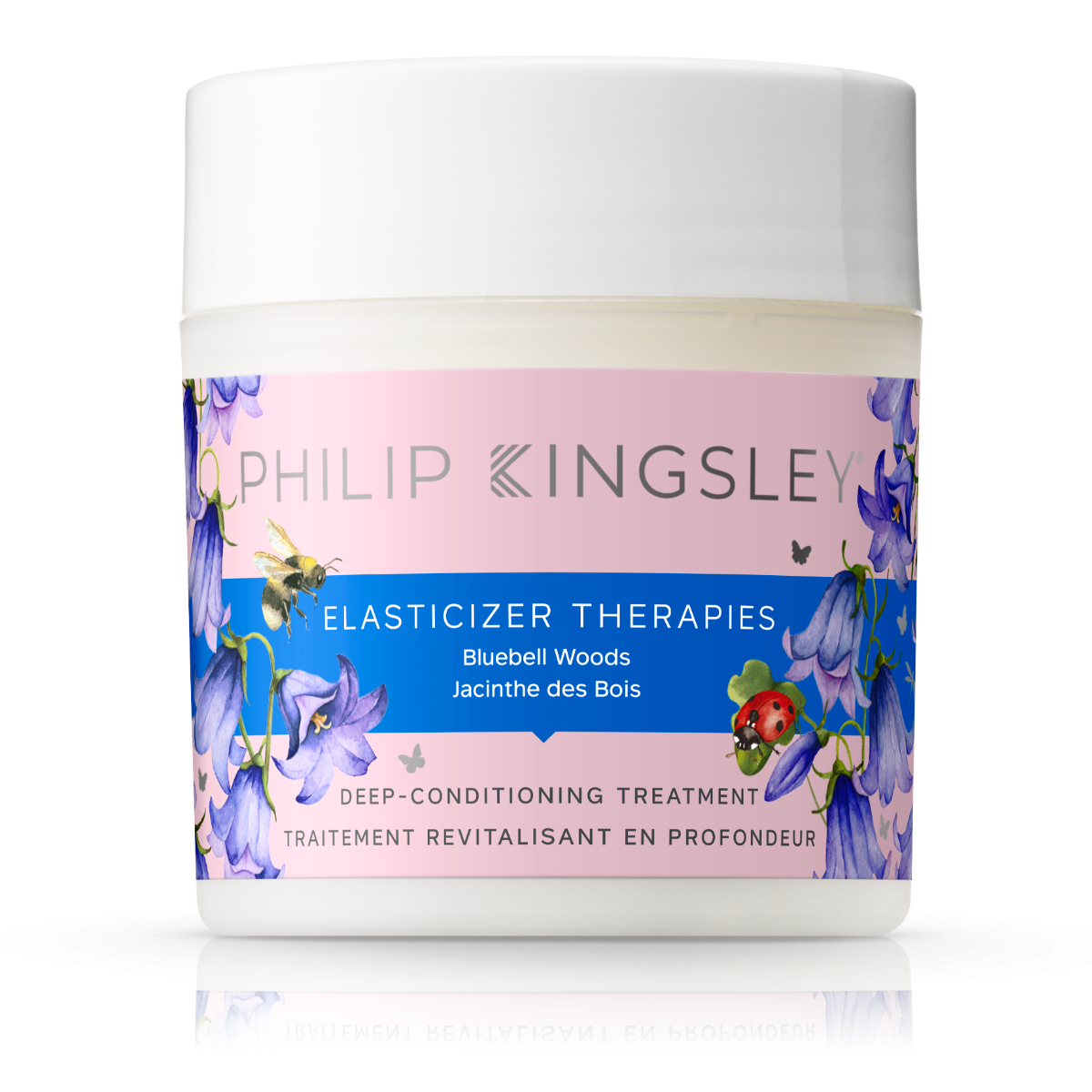 Philip Kingsley Elasticizer Therapies Bluebell Woods, £38
We love anything by cult haircare brand Philip Kingsley, especially a limited-edition pot of Elasticizer that transforms dehydrated hair after too much sun exposure, strengthens, adds gloss and dramatically reduces frizz just in time for the bank holiday. Plus, the limited-edition bluebell design is a must-have for your #bathroomselfie.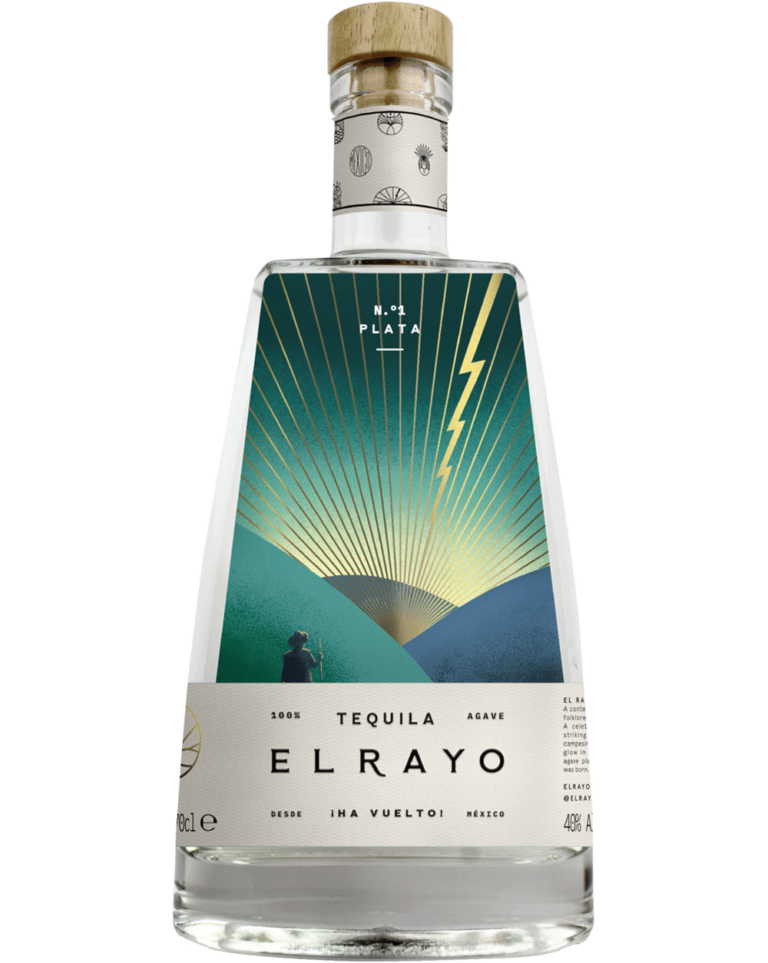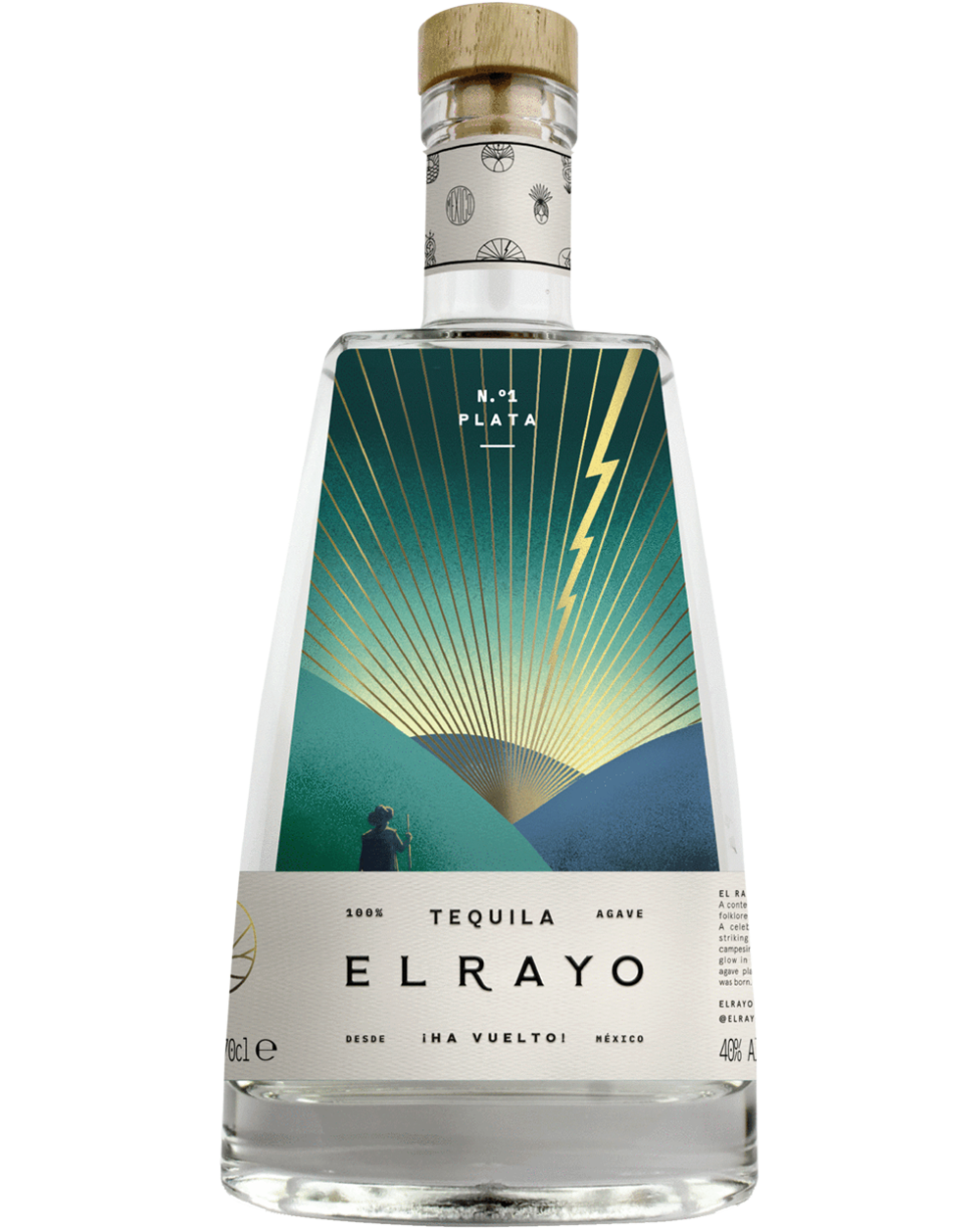 El Rayo No1 Plata Tequila, £37.95
Nothing spells out a bank holiday celebration quite like a quality bottle of tequila, especially one from El Rayo that is hand-made and features all natural flavours from the blue agave plant. Forget everything you know about tequila! El Rayo is breaking all the tequila rules and is to be enjoyed with tonic water – a modern take on a classic gin and tonic.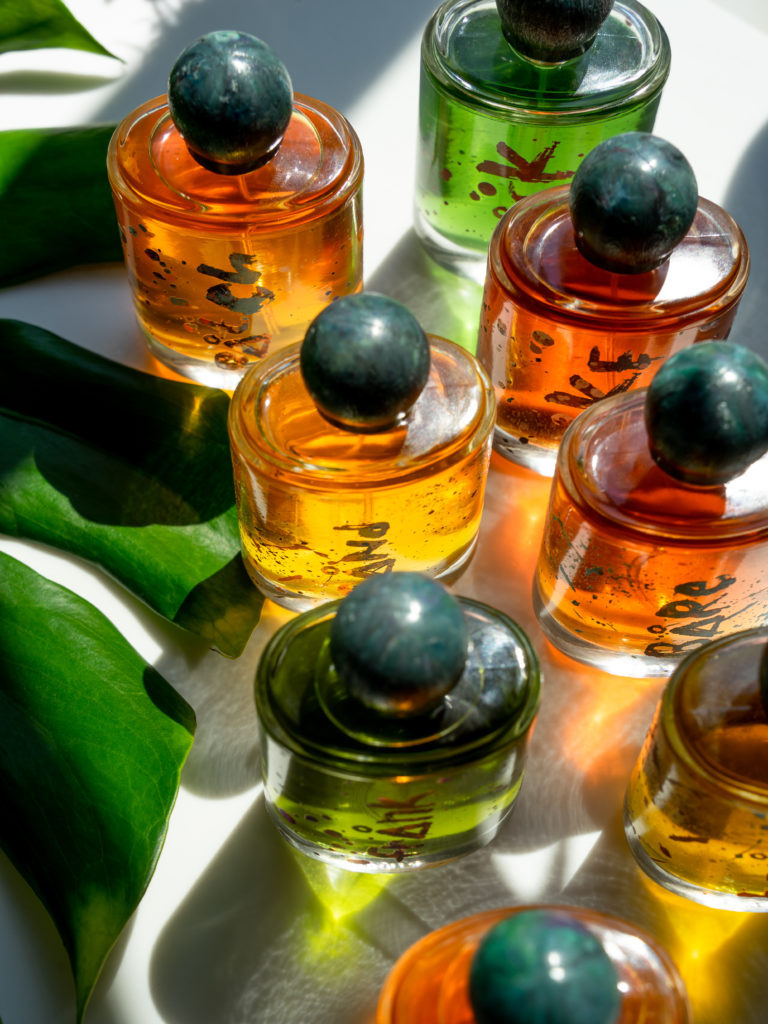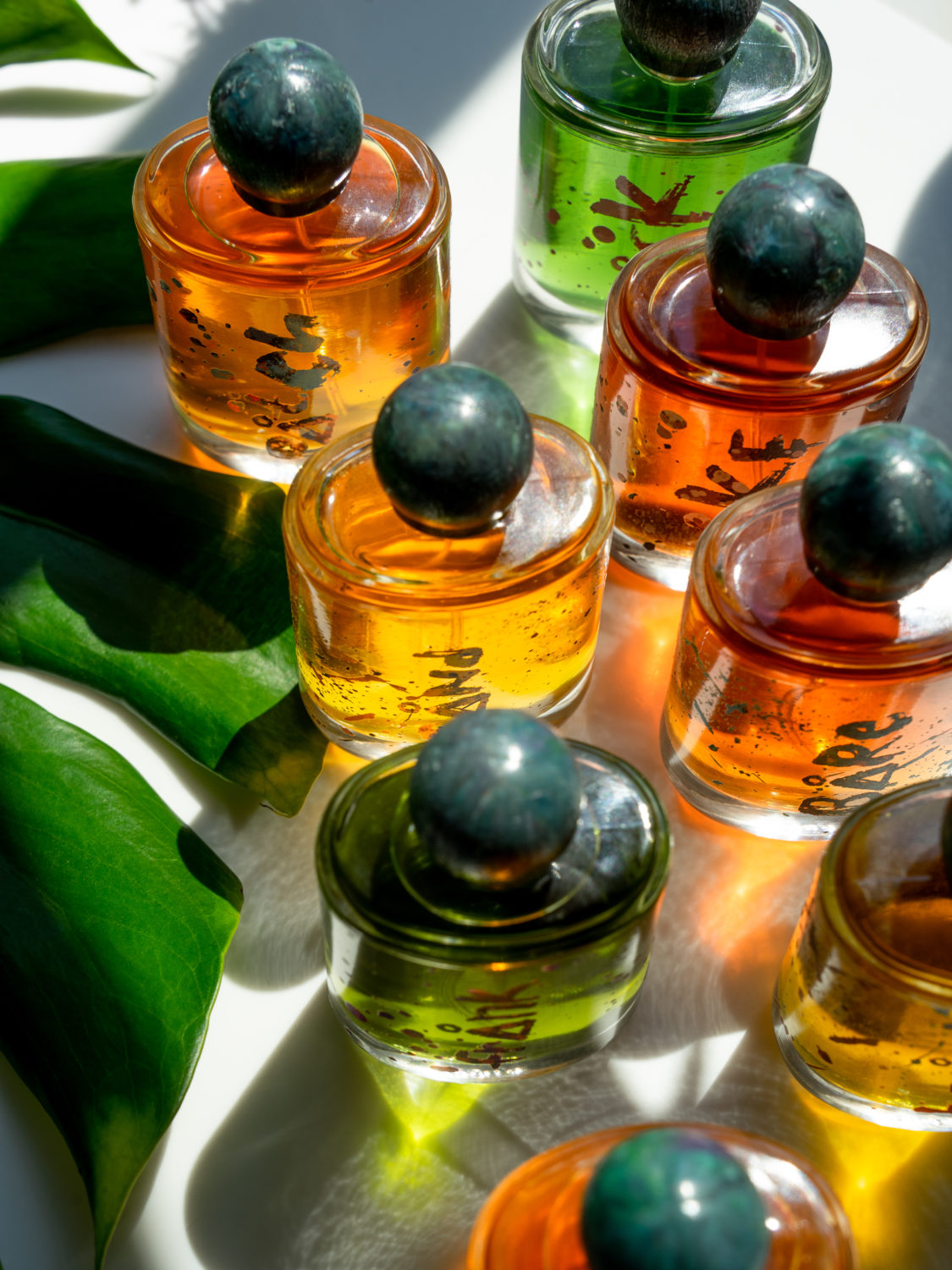 ånd Fragrance, from £6.50
When a new fragrance brand arrives in the post, there is always a sheer level of excitement and fragrance brand, ånd fragrance is nothing short of heaven. Ånd fragrance was born with the idea that the idea of smelling good and doing good should go hand in hand, which resulted in collaborating with the local community to grow and produce the brand. What's so unique about ånd is the fact that each fragrance is handmade from start to finish, they're 100% cruelty-free, sustainable and vegan, plus the lids are made entirely from waste plastic.
Shop from a collection of seven fine fragrances, available as eau de toilettes, eau de parfum, solid perfume and home candles – our highlight from the collection being the alluring scent of Patch, inspired by the magical and earthy essence of the forest.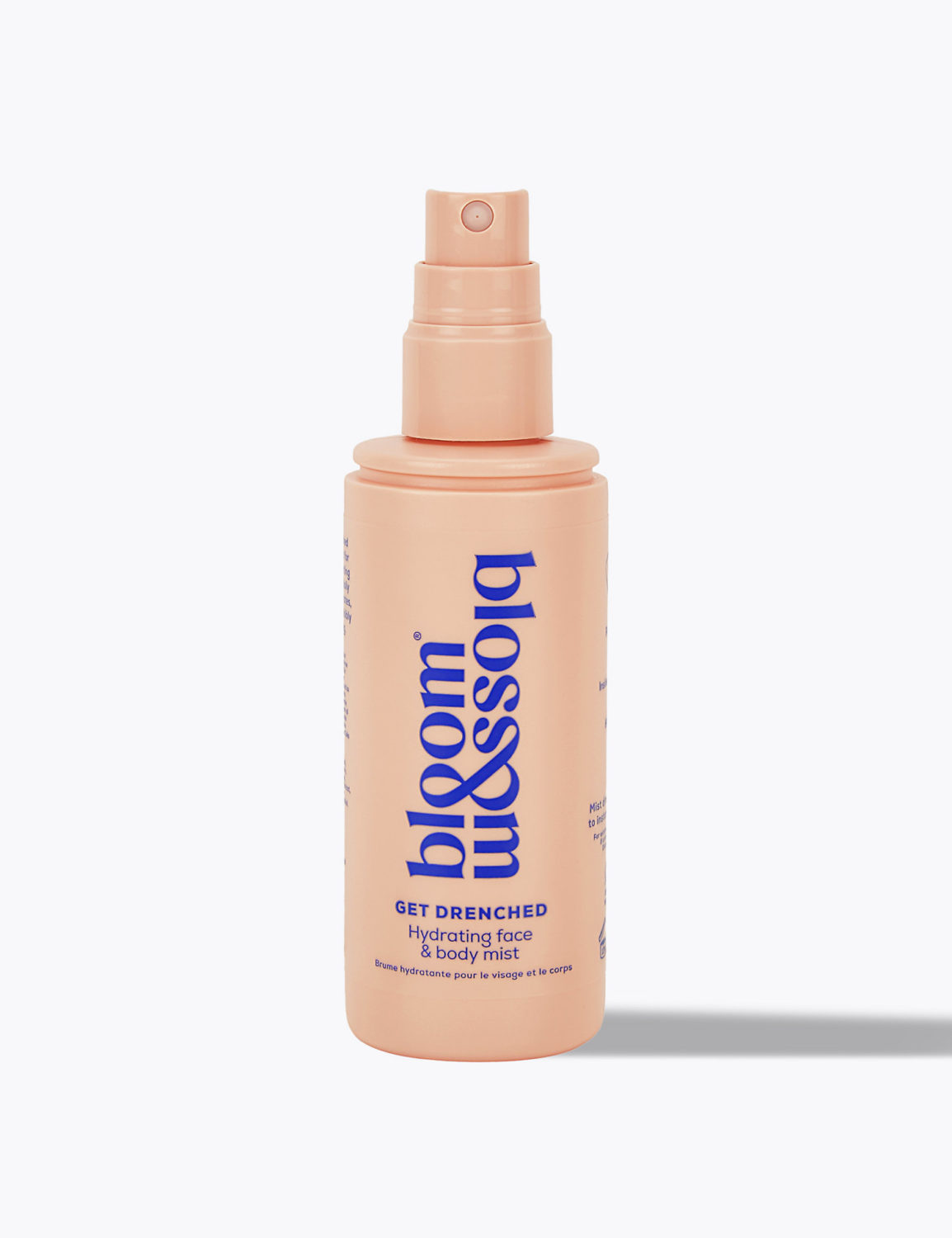 Bloom and Blossom Get Drenched Hydrating Face & Body Mist, £29 at M&S
This skincare/makeup hybrid delivers a shot of hydration on the go – ideal if you are planning to spend the bank holiday weekend at Notting Hill Carnival. This 4-in1 mist is packed with a cocktail of vitamins, antioxidants and anti-ageing ingredients, promising to plump, brighten, soothe and perfect as a pre-makeup base.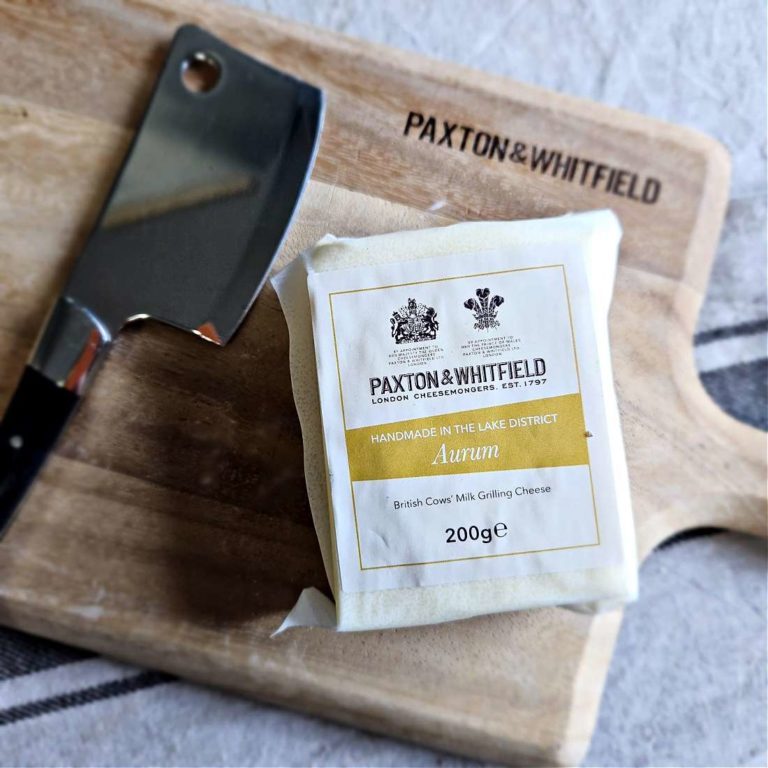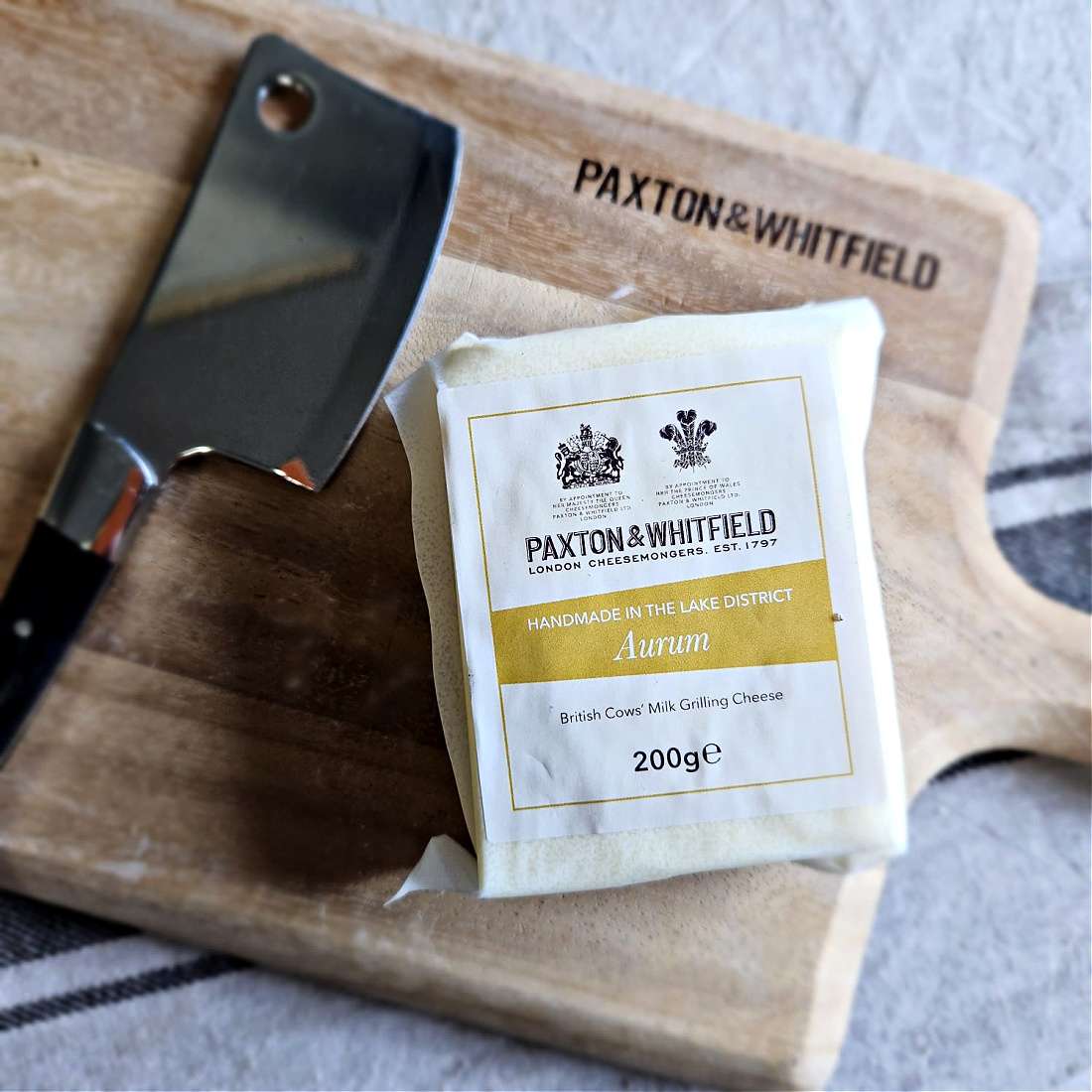 Paxton & Whitfield Aurum, £7.50 & Barrel Aged, £9.50
Who doesn't love a good cheese feast? British cheesemongers Paxton & Whitfield have recently launched two new cheeses, which are perfect for grazing on over the long weekend. Featuring a Barrel Aged fresh and crumbly cheese handcrafted in Somerset and Aurum, which is a grilling cheese (perfect for all those halloumi fans out there) handmade in Cumbria using organic cows' milk. We will be enjoying ours grilled on the BBQ and served in a fresh summer salad.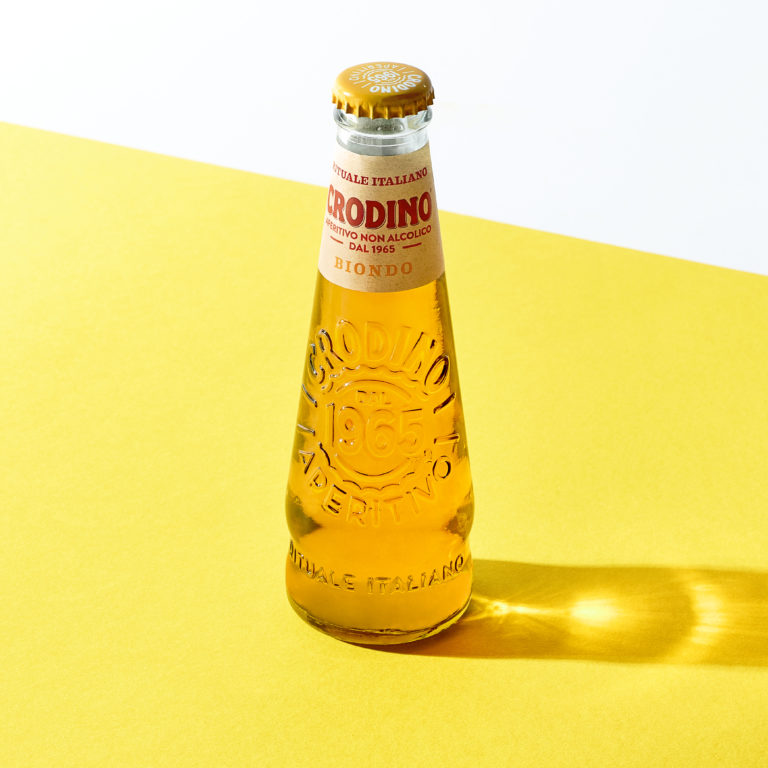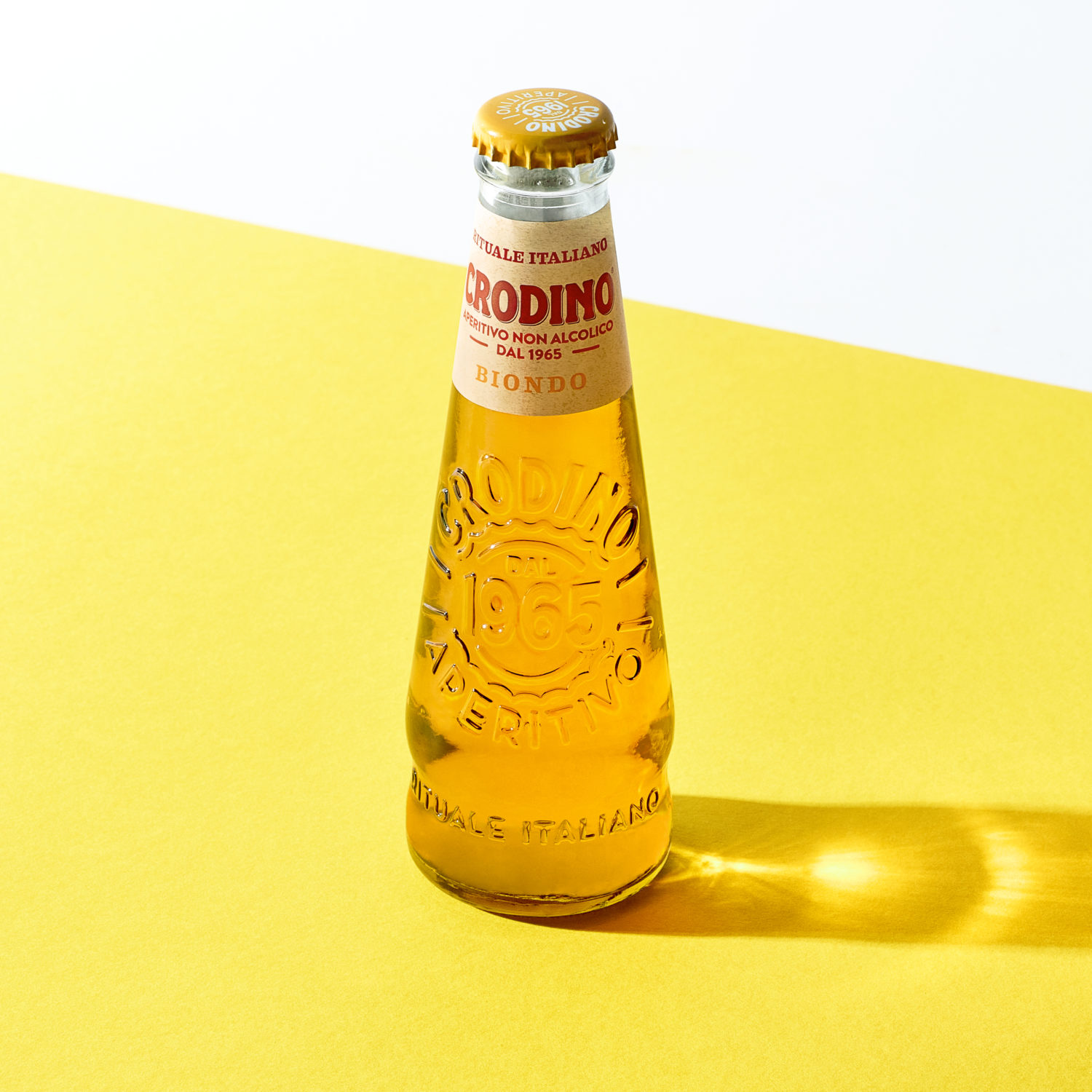 Crodino Non Alcoholic Aperitivo 3x175ml, £4.50 at Sainsbury's
Looking to reduce your alcohol intake, but don't fancy resorting to the same old soft drinks? Then let us introduce you to Crodino – basically, the taste of Italy in a bottle, minus the alcohol content. This Italian non-alcoholic aperitivo combines bittersweet, sparkling and citrus notes – enjoy with a glass full of ice and a slice of orange slice…perfetto.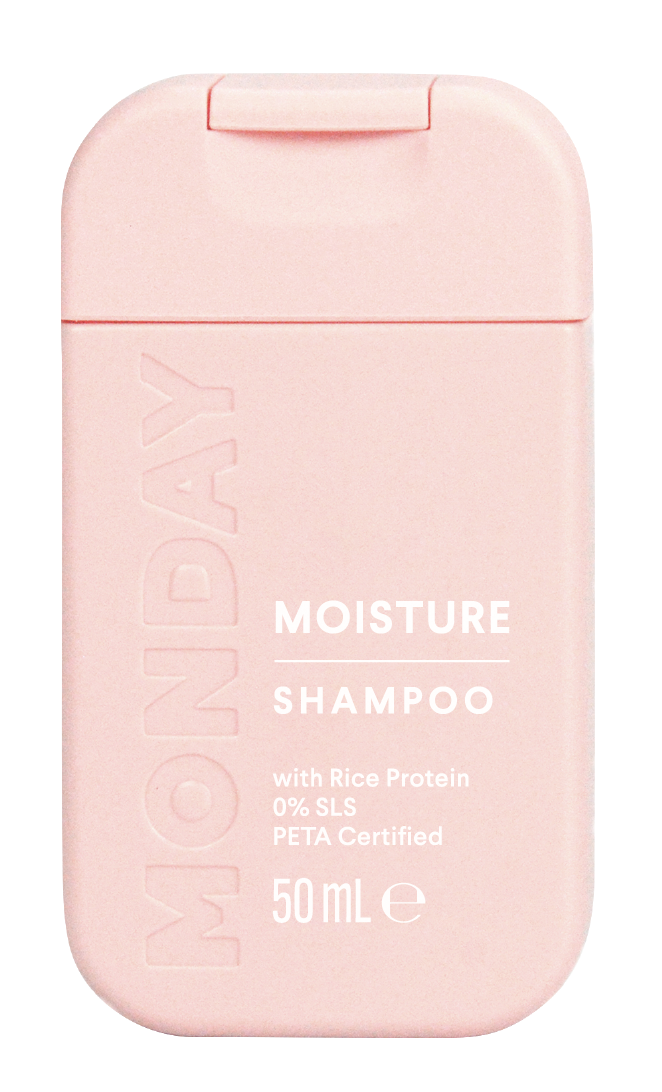 Monday Hair Minis, £2 each at ASDA
If you're planning a trip away this August bank holiday, then look no further than Monday Haircare Shampoo and Conditioner. Packed full of natural ingredients (no nasties in sight) which deliver a serious moisture boost to hair and strengthens hair preventing hair loss. Not only are these travel-friendlies available in the chicest millennial dusty pink packaging, but they deliver results too and smell heavenly.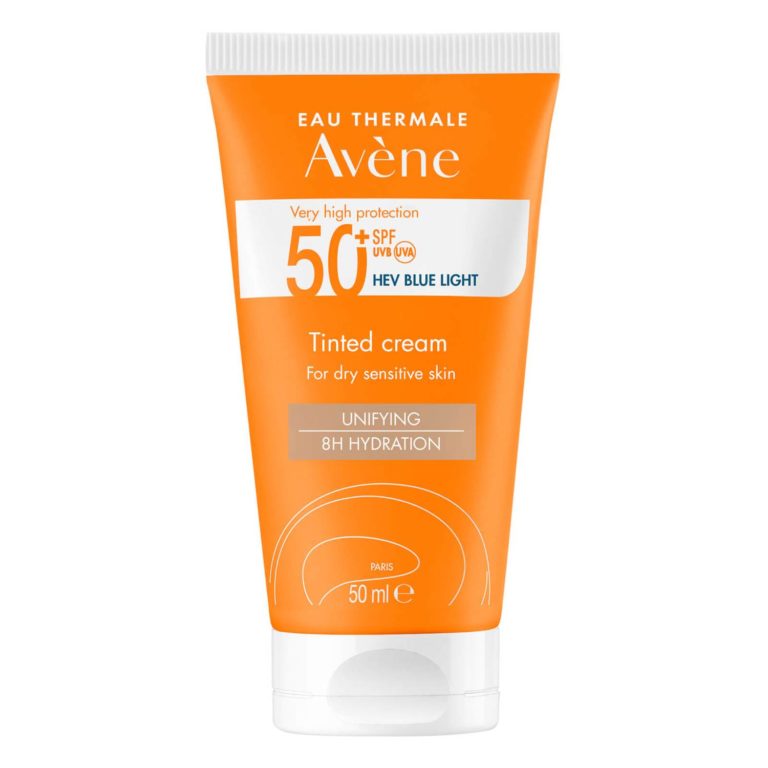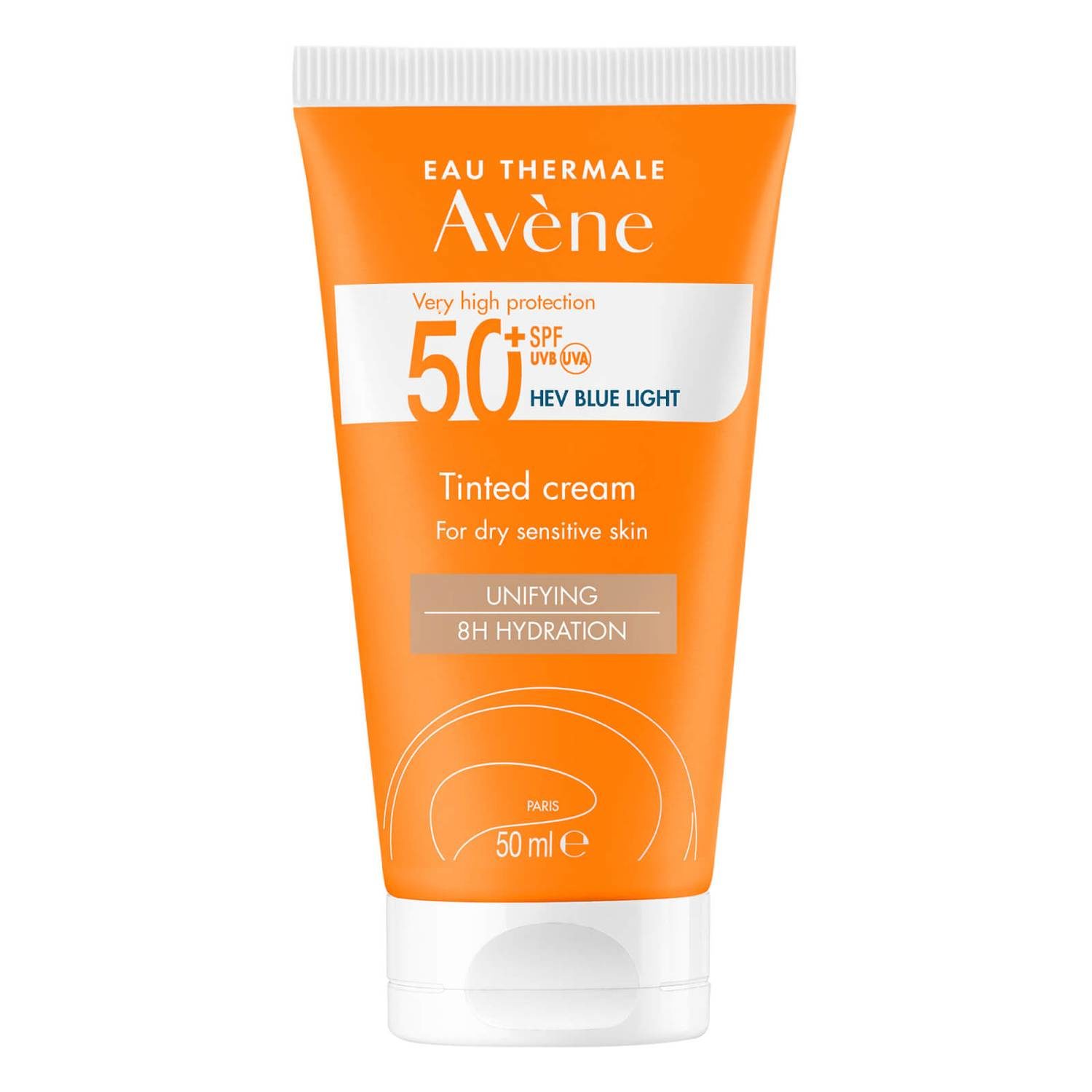 Avène Very High Protection Tinted Sun Cream SPF50+ for Dry Sensitive Skin, £21.50 at Cult Beauty
This very high SPF50+ formula protects skin against UVB, UVA and blue light with a clever TriAsorB™ solar filter to create a protective barrier, with the added bonus of eight hours of moisture. The tinted formula leaves skin looking radiant and healthier – great if you are outdoors this weekend soaking up the last of the summer sun.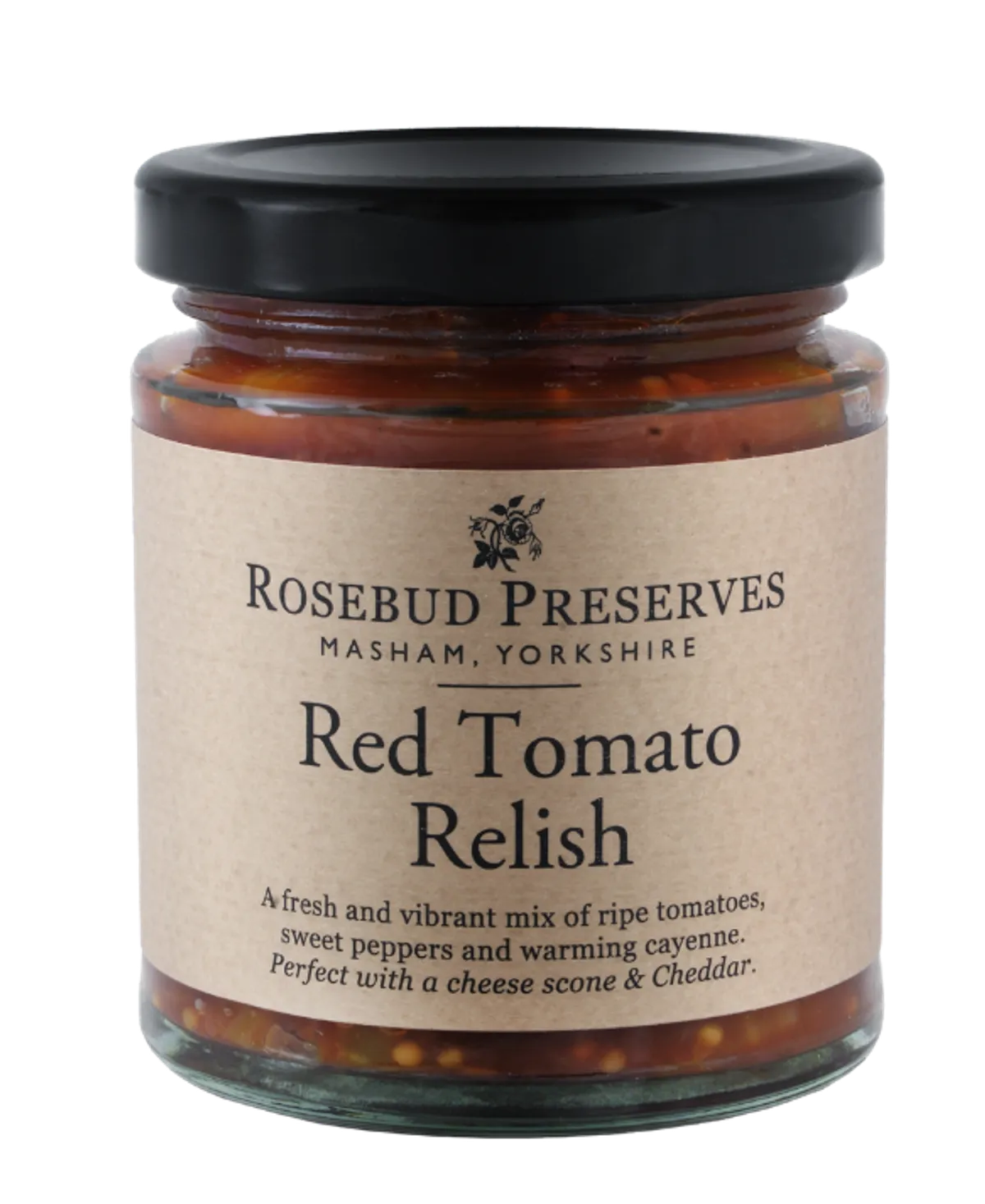 Rosebud Preserves Red Tomato Relish, £4.95
We challenge you to find a better-tasting relish than Rosebud Preserves Red Tomato Relish. A zingy blend of ripe tomatoes, sweet peppers and cayenne pepper. We think it makes an excellent accompaniment to a bank holiday BBQ to really transform a classic grilled beef burger.