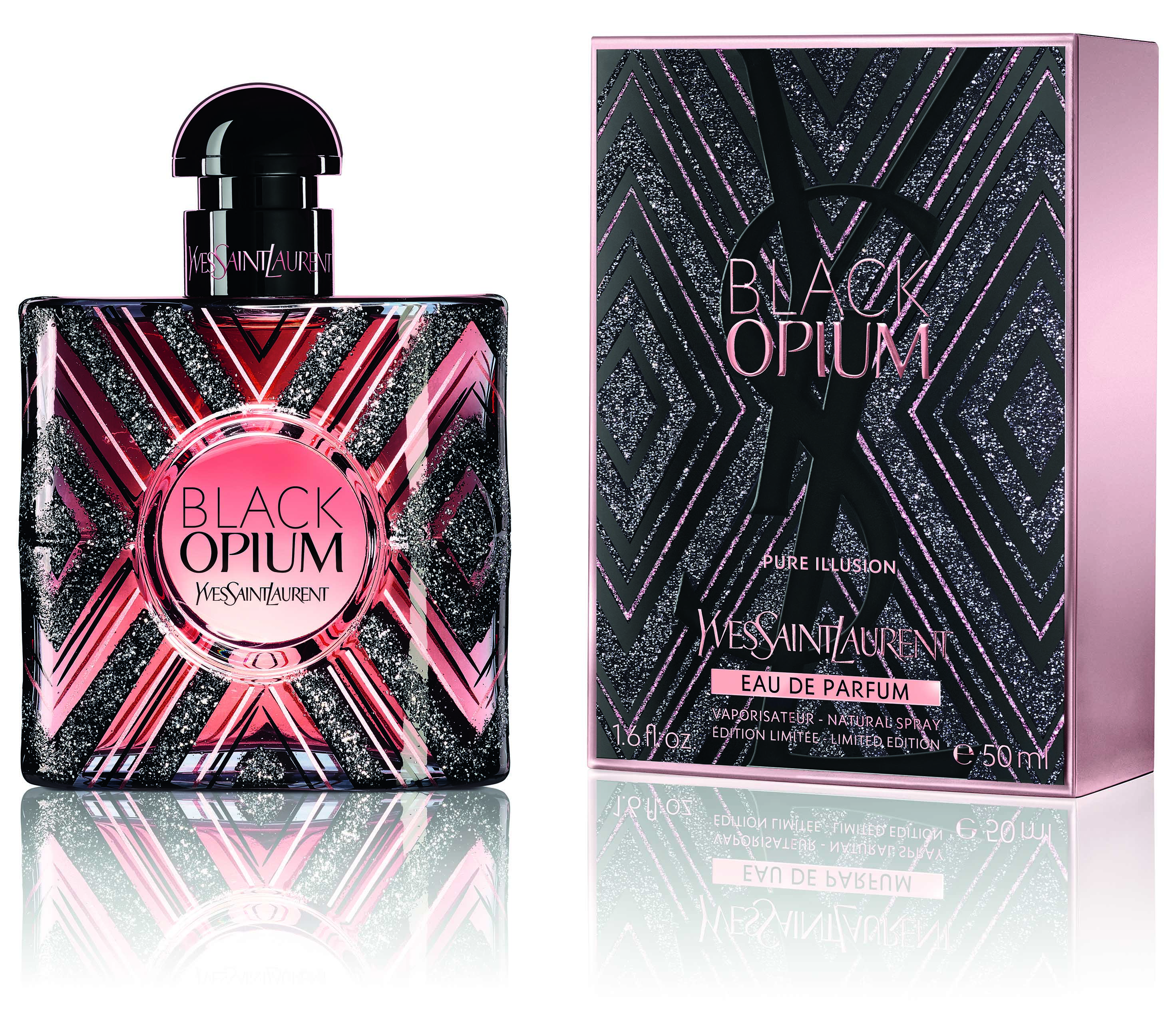 No one has dominated the beauty market quite like Yves Saint Laurent. I've been a loyal fan since I started experimenting with makeup as a teenager. I would consider myself quite the expert on their beauty collection but this is my first venture into their range of fragrances.
Before I held Yves Saint Laurent Black Opium Pure Illusion in my hands, I already had sky-high expectations after hearing nothing but great things from beauty-insiders. It will come as no surprise that the fragrance bottle is as important as its contents, my vanity table is carefully decorated with beautiful perfume bottles.
Yves Saint Laurent have really set the aesthetic bar high, this gothic-inspired design features a galaxy of black glitter and is emblazoned with vibrant pink stripes.
Before I even opened the lid, I could smell the electrifying energy of sweet black coffee and delicate warmth of creamy-white musk. The familiar warmth from orange blossom matched with sensual cedar wood and patchouli seduces your senses.
A modern classic.
Discover the world of Black Opium.
Black Opium Pure Illusion by Yves Saint Laurent eau de parfum is available in 50ml £71 and 90ml £91. You can also purchase it online here.
Follow Yves Saint Laurent Beauty on Instagram: @yslbeauty