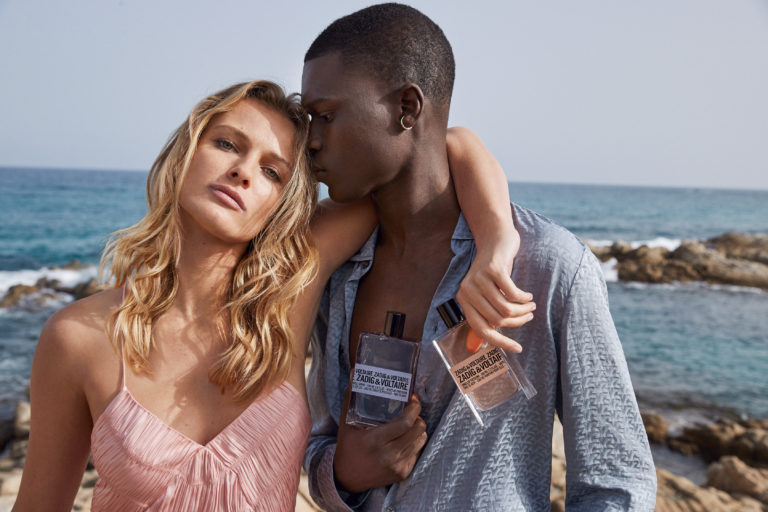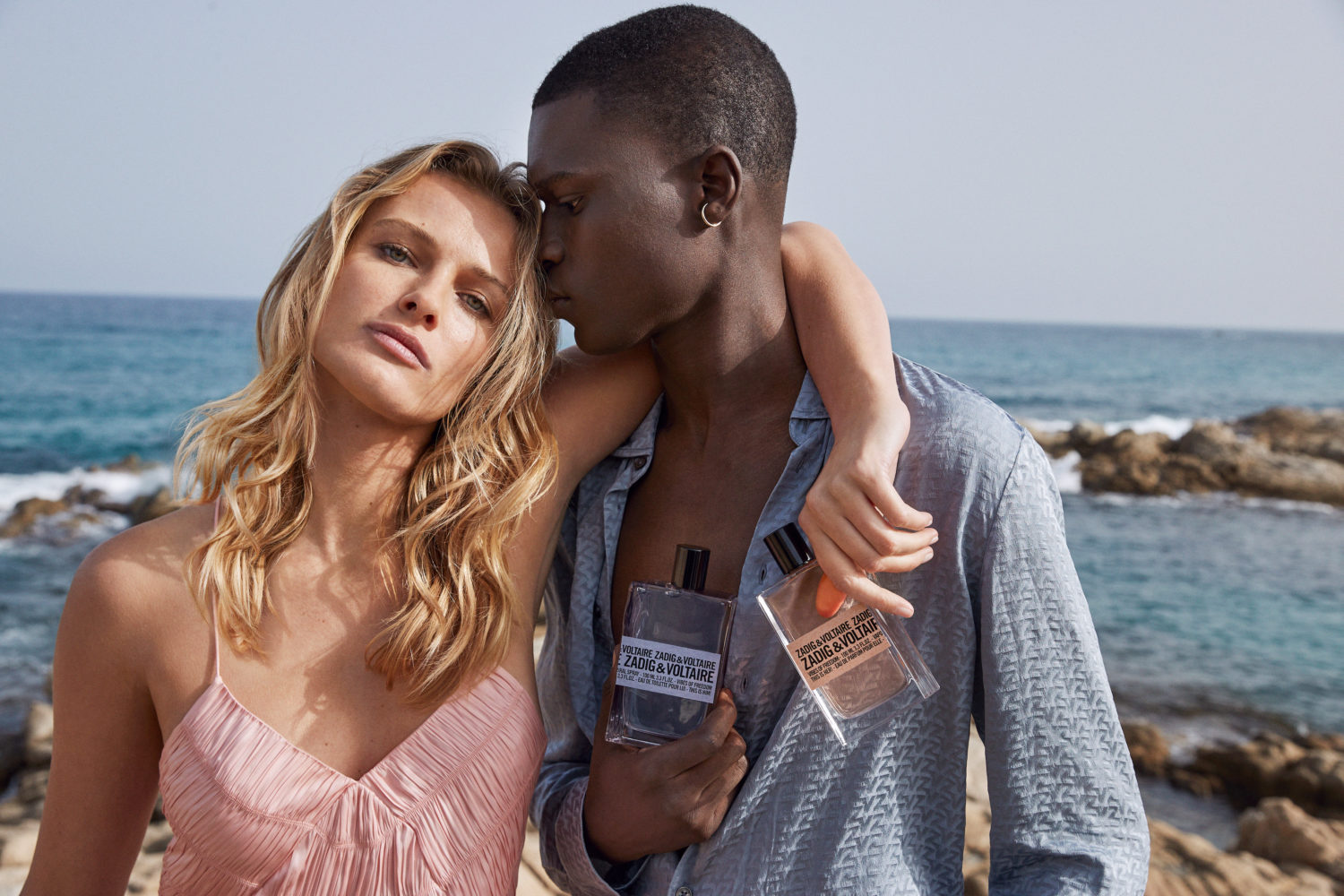 Your new favourite summer scent hits the UK market this week. Zadig & Voltaire Parfums: Vibes of Freedom launches at The Perfume Shop and will be available across the country from 10th July. The highly-anticipated launch of Zadig & Voltaire Parfums sizzling new summer collection includes the iconic This is Her!, This is Him! and This is Us! scents.
This is Her! is a heady floral and fruity scent with a bouquet of peony, jasmine and rose elevated by juicy pear. It is contrasted by a rockstar heart from chestnut cream.
This is Him! is an intoxicatingly fresh scent with aromatic lavender and the bright fizz of mandarin married with spicy notes of cardamom and incense and a powerful trail of patchouli and cedarwood.
This is Us! is a universal fragrance which is sensual and enveloping in equal measure. Creamy sandalwood is woven with Cashmeran™ on a bare skin of sexy musks and vanilla with a lightening bolt of vibrancy from patchouli.
We caught up with Cecilia Bonstrom, Artistic Director extraordinaire of Zadig & Voltaire to discuss the Vibes of Freedom and its incredible campaign starring Edita Vilkeviciute and Mamadou Lo.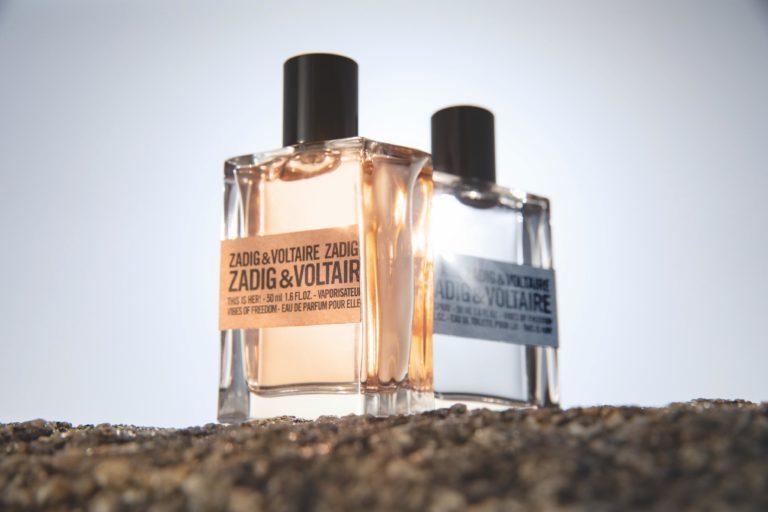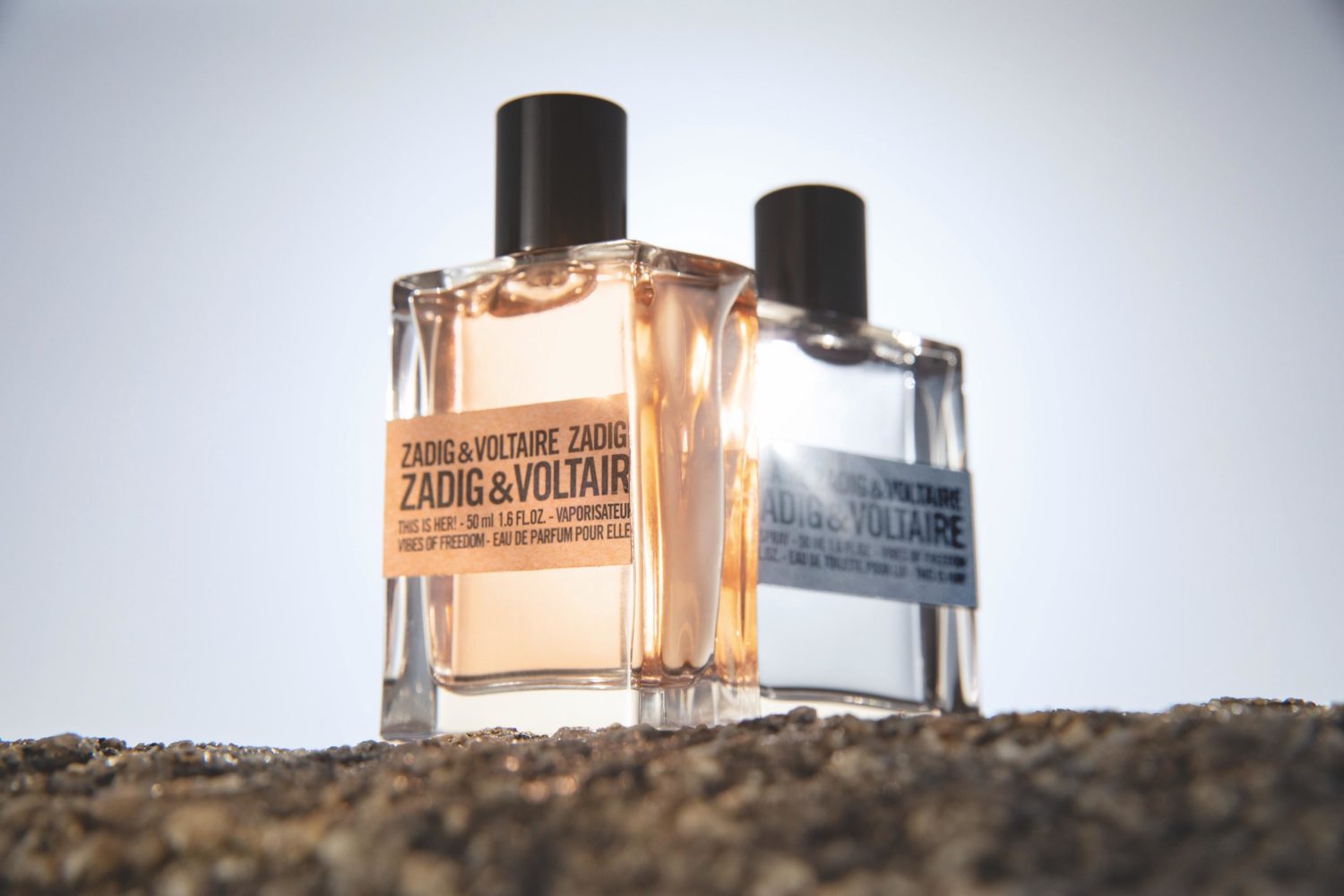 1) What inspired you to create the This is! Vibes of Freedom editions?
Vibes of Freedom is a celebration of freedom. It encourages each person to take the time to breathe, recharge their batteries and exchange the vibrations of the city for those of nature.
At Zadig & Voltaire, freedom is an instinct that resonates in us. For these two fragrances, I drew inspiration from the change of seasons when the olfactory landscape transforms and surprises us. It represents a new chapter, new adventures. This is also what freedom means to me.
2) Did the Covid context have an influence on their creation?
Yes, I think that the long months of lockdown and the ongoing Covid situation definitely influenced the inspiration. More than ever before, I longed for simple values. I needed to reconnect with myself, to be free and to make a feel-good fragrance that opened up new horizons and new encounters.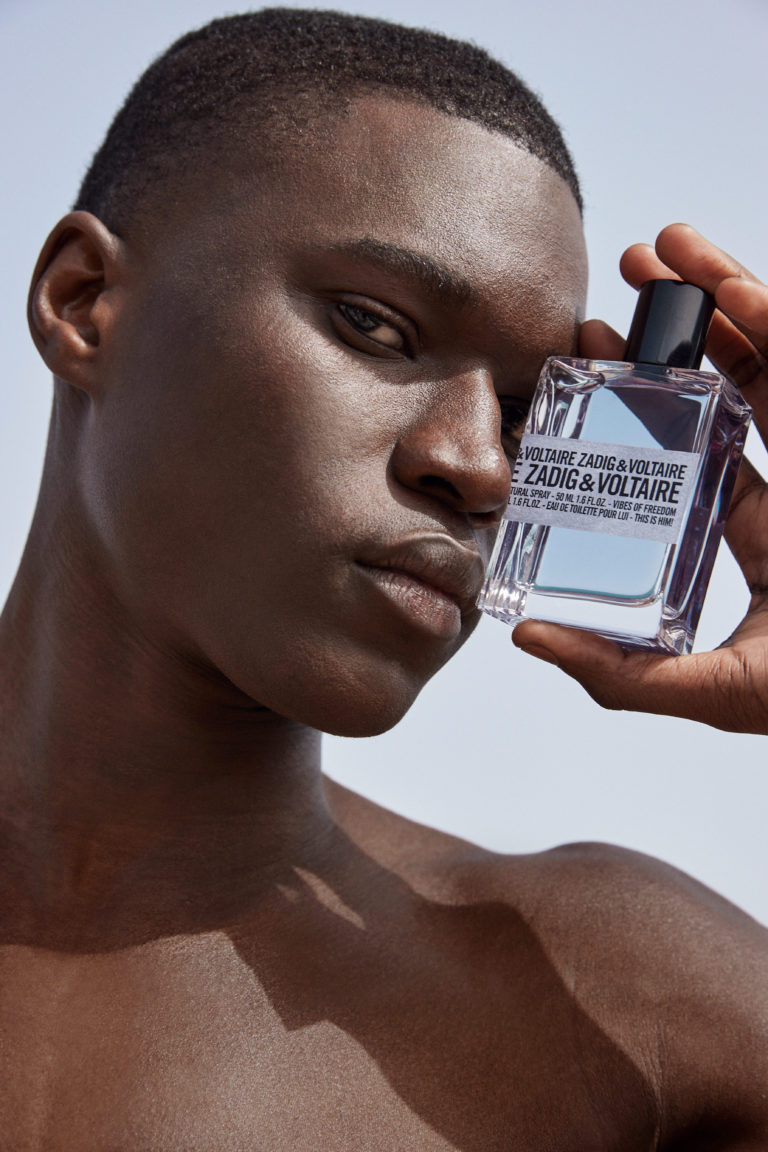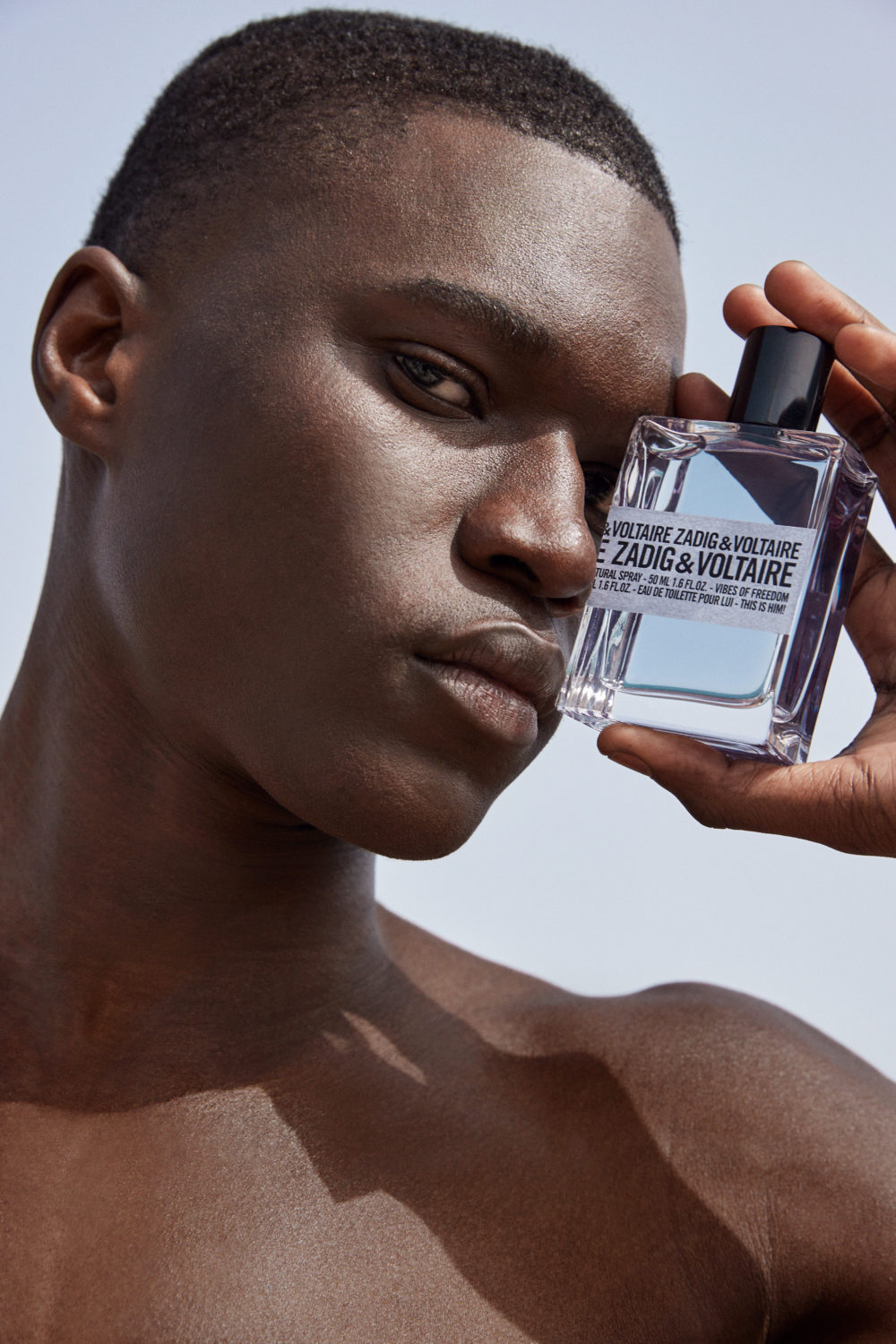 3) What are your tips for unplugging from the world?
When I want to unplug, I listen to music with my AirPods. I take a bath or do some Kundalini yoga.
4) If This is Her! Vibes of Freedom were a place, what would it be? And This is Him?
Tulum: a city between beach and jungle, where I feel free.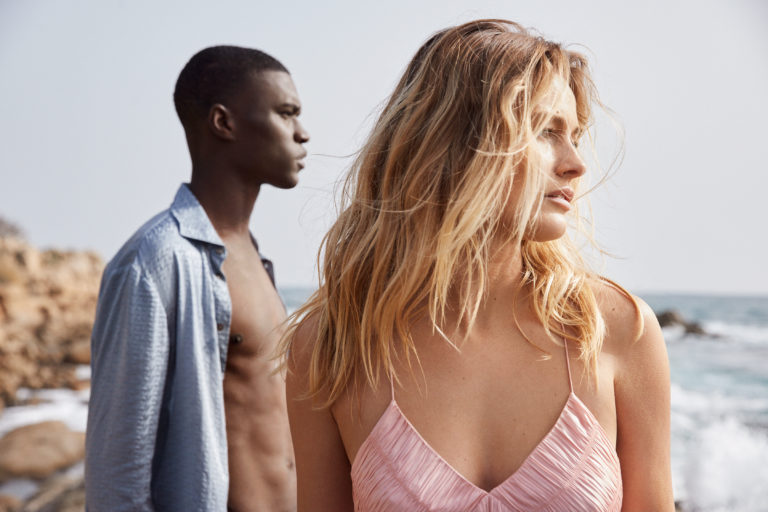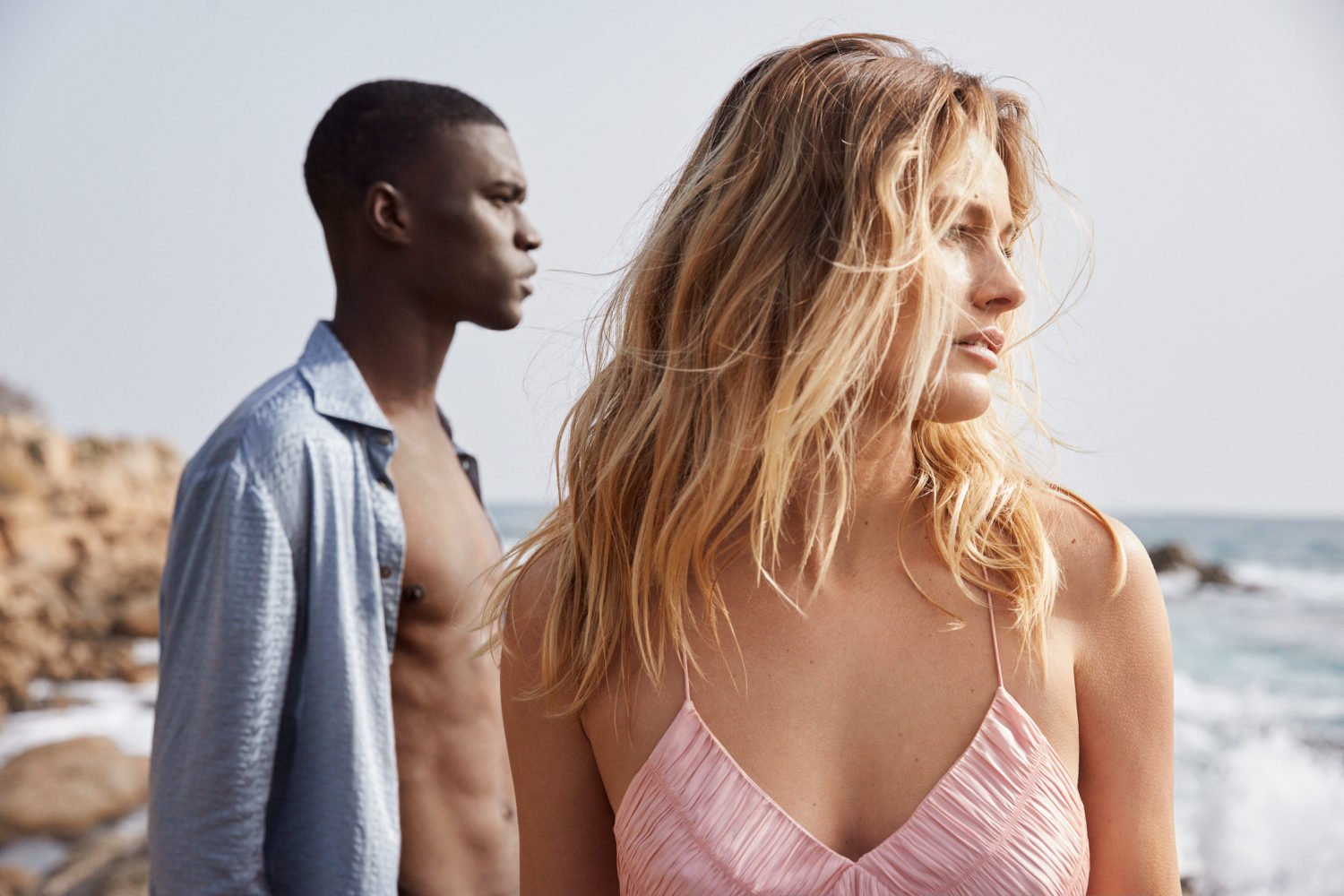 5) How did you select the models of the campaign?
I had already worked with Edita and Mamadou on several of our shows. Their very similar attitudes completely won me over. They manage to be simple and very down-to-earth, but also self-confident.
They radiate positive values and give off this sense of being free in terms of who they are and what they do. They embody this fragrance.
Zadig & Voltaire's Vibes of Freedom is available at The Perfume Shop online now but will be available in all stores from 10th July 2022.