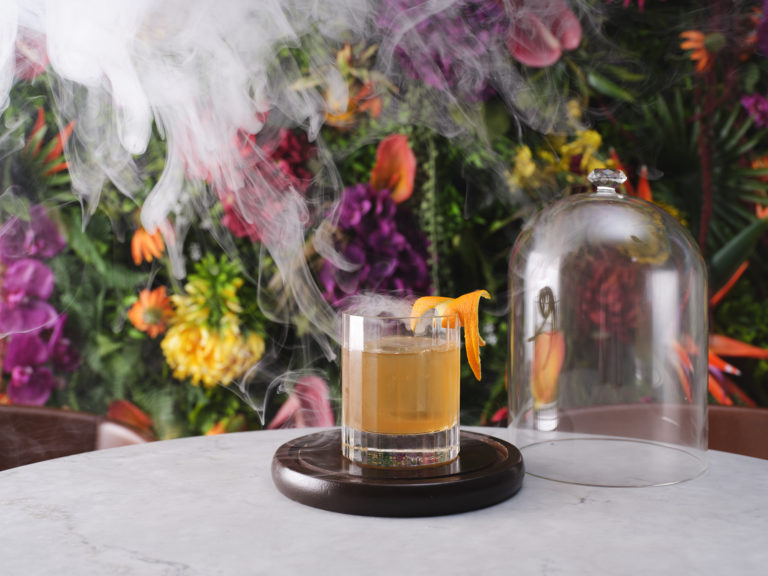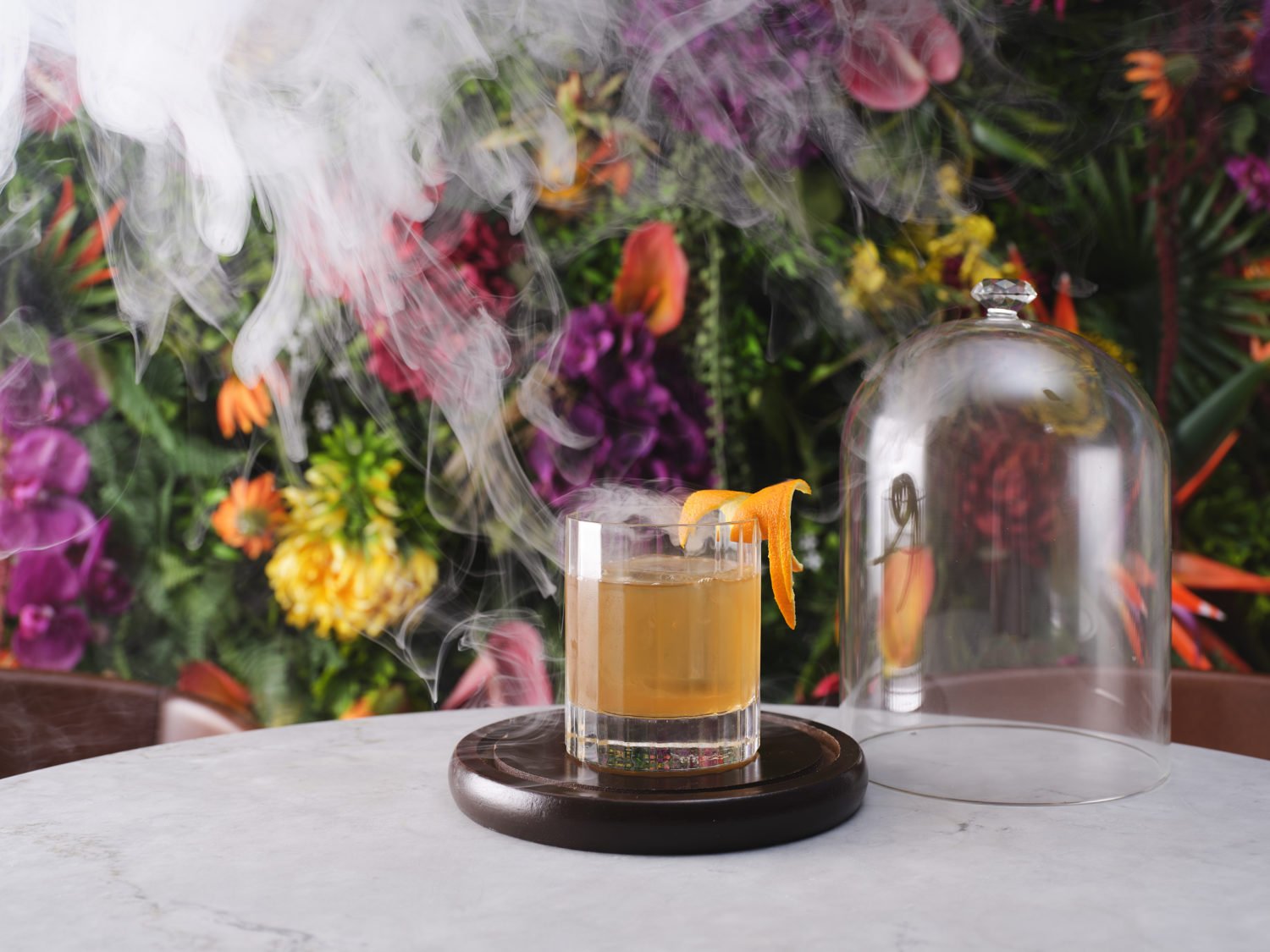 As the sun sets over the dazzling city of London, a culinary paradise awaits you on the seventh floor of the Leonardo Royal Hotel. From the moment you step foot into Sabine Rooftop Bar, this enchanting oasis transports its guests to a world of elevated dining, breathtaking views, and a secret garden-esque ambiance.  
Perched high above the bustling streets of Bank and Monument, Sabine offers an unparalleled view of London's skyline, with the majestic St. Paul's Cathedral commanding attention at center stage.
The unobstructed vistas are a sight to behold, and whether you're dining under the golden hues of sunset or the shimmering lights of the city, the setting is nothing short of magical. Not even the city's unpredictable weather can dampen its charm, thanks to the retractable roof.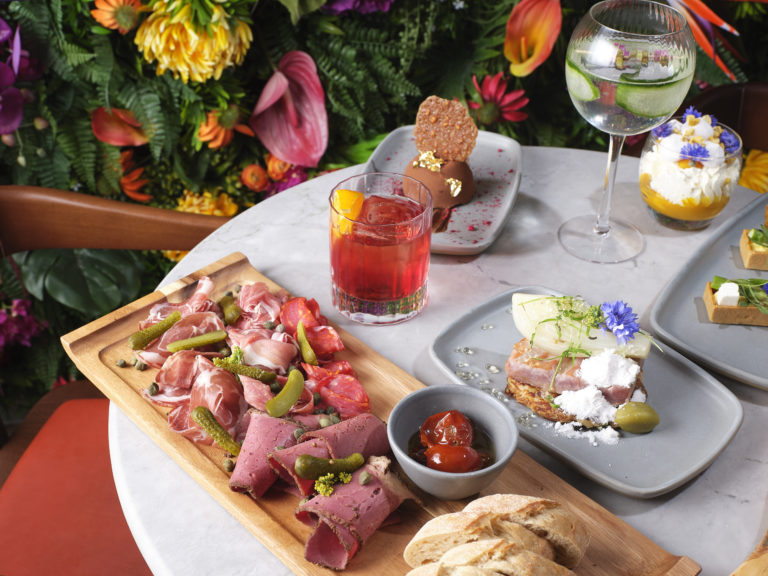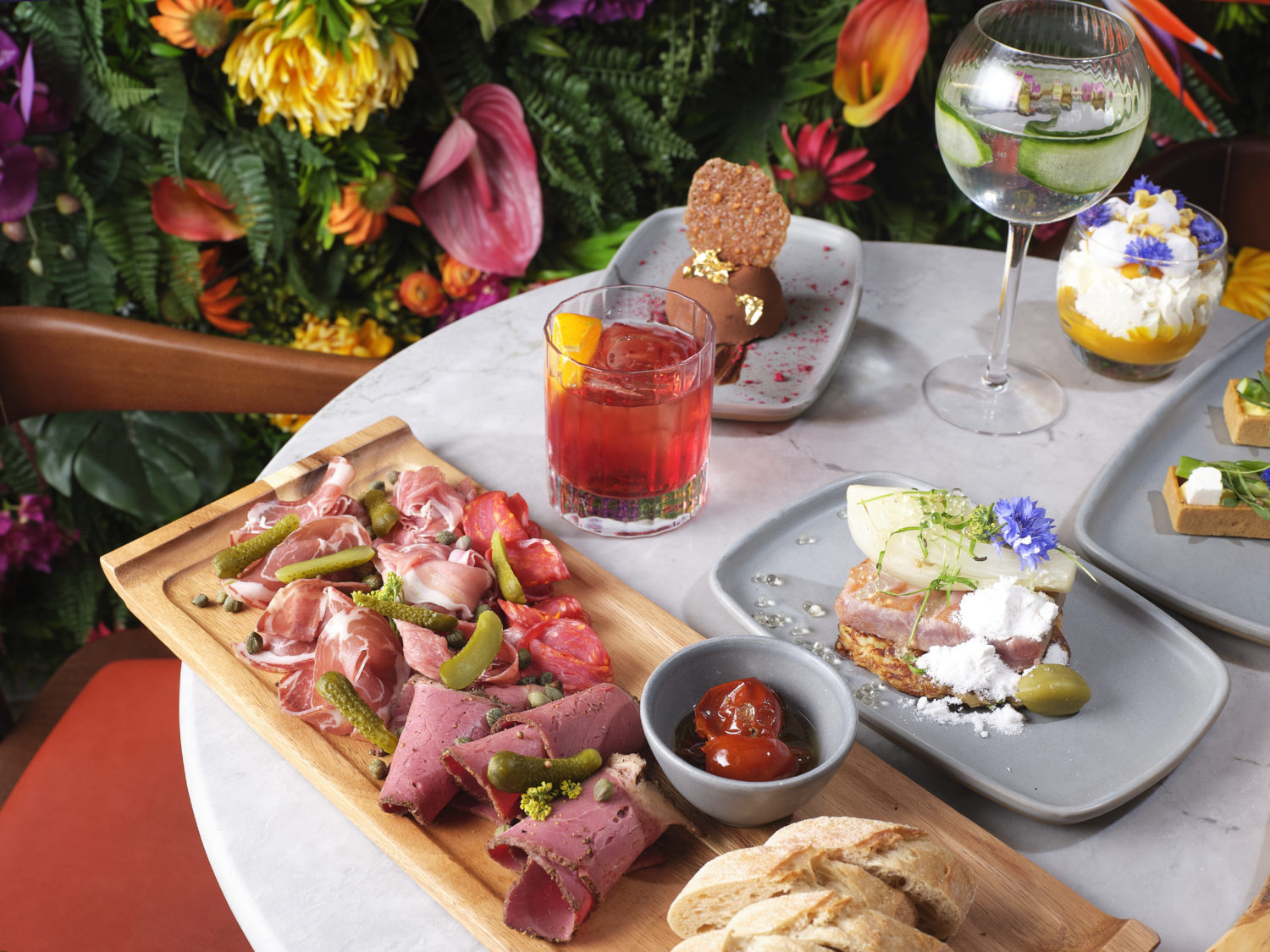 The interiors of Sabine are glorious; lush botanicals in the form of hanging baskets and flower walls, textured tile and wood accents and even cheeky neon signs – an ideal Instagram background, obviously. There are two terraces, making this the ideal venue to catch the last rays of the day.
Sabine's menu is small but delightful, featuring a selection of small plates. Each dish is meticulously plated and bursting with flavours. We threw caution to the wind with Mac 'n Cheese Bon Bons with just the right amount of truffle, Tostadas piled high with pulled lamb, Smoked Salmon Tartare and the creamiest Burrata this side of Borough Market.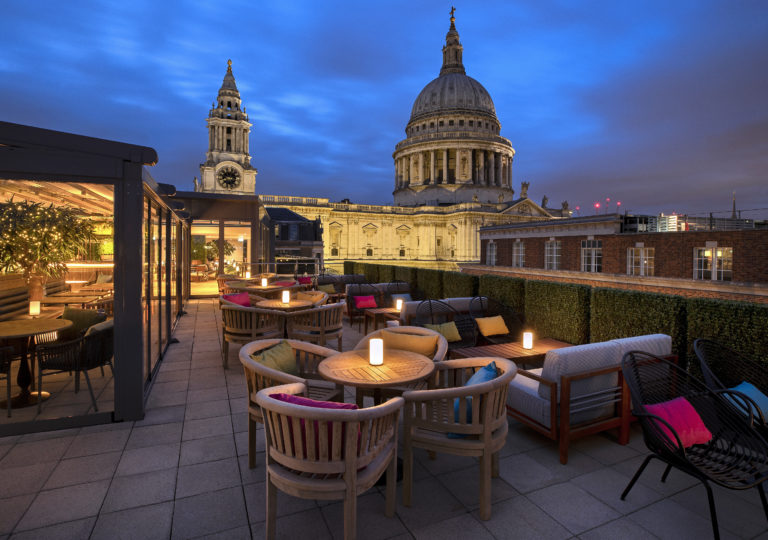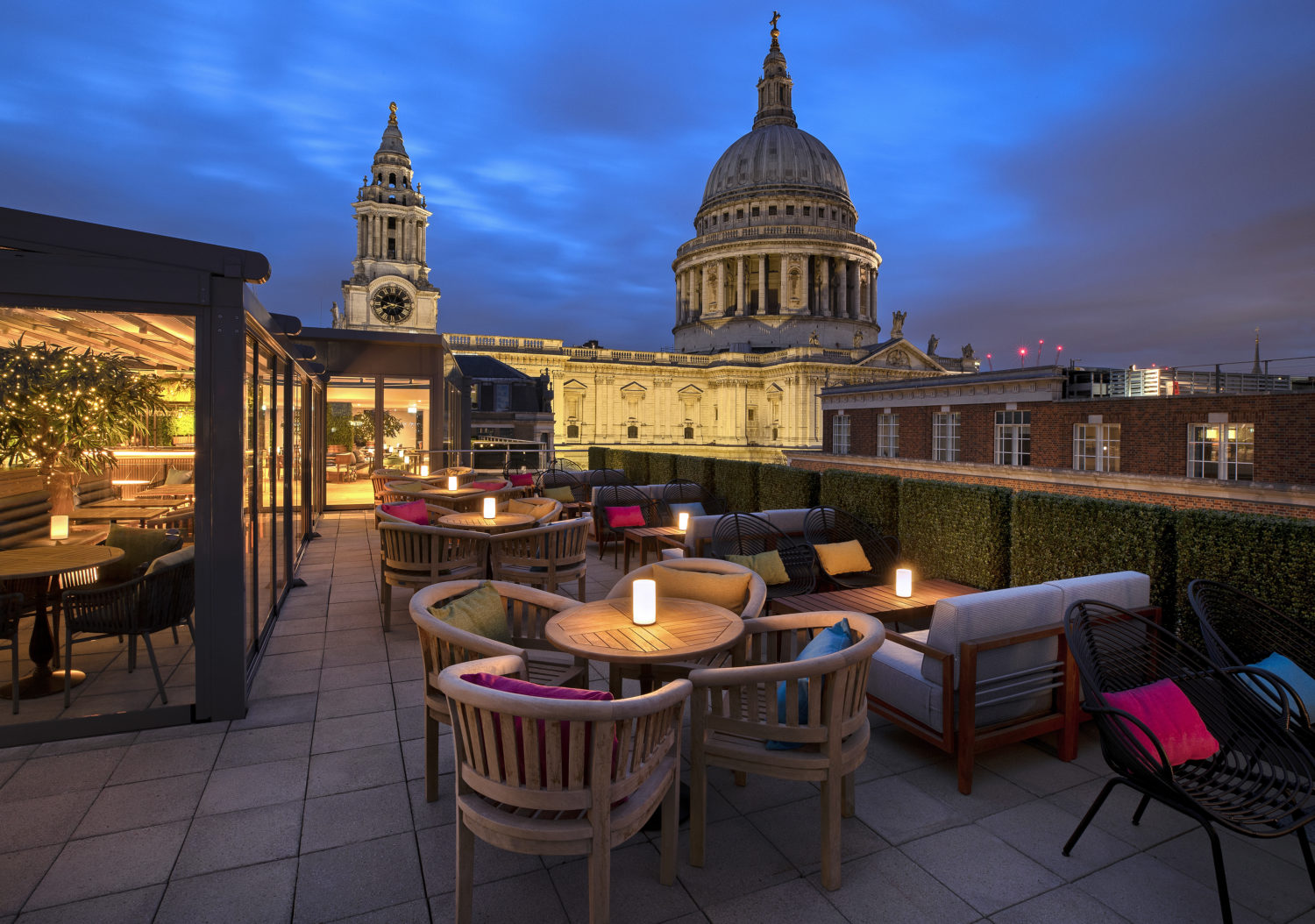 The cocktail selection at Sabine is as imaginative as it is delicious; they range from classics such as the Skyline Margarita, slightly tweaked with pineapple foam and a Long Island Ice Tea that will knock your socks off to elaborate concoctions like Sabine's Kiss, a showy 15 year old Rye-based drink presented under a cherry wood smoke-filled dome. There are over 25 different cocktails on the menu, so a WFH day might be on the cards the following day.
Regardless of its city-type credentials, Sabine is warm and welcoming. Service is lovely and atmosphere buzzy. This, combined with killer cocktails, carefully designed small plates and that showstopping view makes this rooftop hotspot one for the books. Whether it's a romantic rendezvous on the cards or a night out on the tiles with rubbery-armed friends, this is the perfect venue to eat, drink and be absent from work the following day. 
10 Godliman St, London EC4V 5AJ