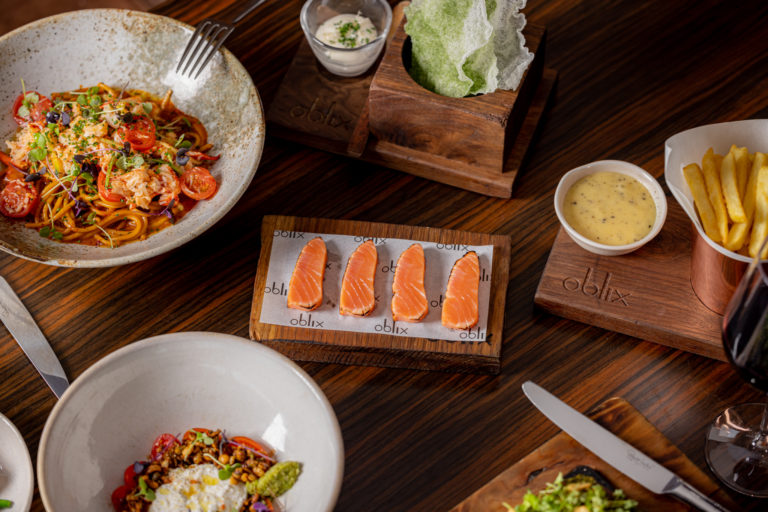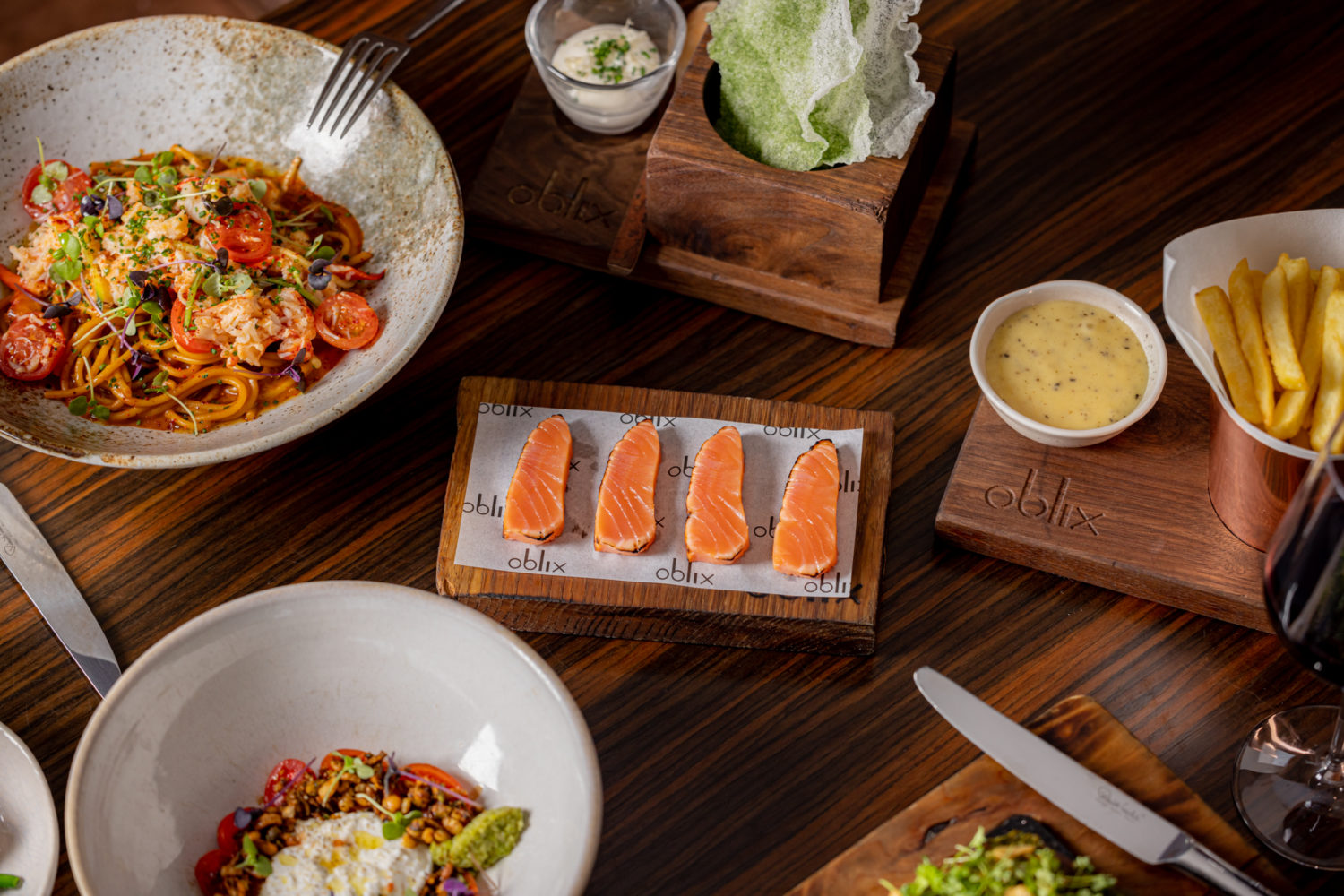 In London we are truly spoilt for choice when it comes to delicious dining options but some shine a little brighter than the rest. When it comes to Oblix it certainly doesn't hurt that it also has one of the most enviable homes in the city, on the 32nd floor of The Shard. Boasting the best panoramic views London has to offer, from the curves of St. Pauls to the statuesque Tower Bridge and far beyond.
However, the mesmerising views are the least interesting part of Oblix. What will coming back for more is the flawless service and outstanding food. Staff will go above and beyond to cater to your every whim. Glasses are filled before the thought of more has even popped into your mind. They truly are a step ahead from the moment you are greeted at the door.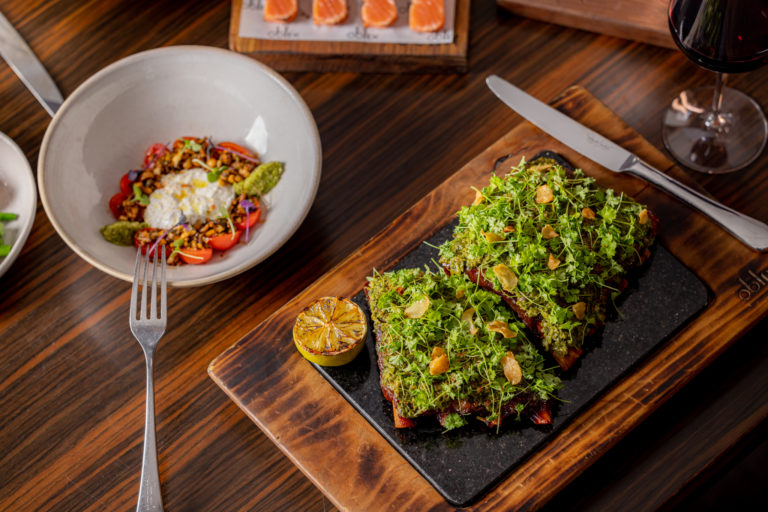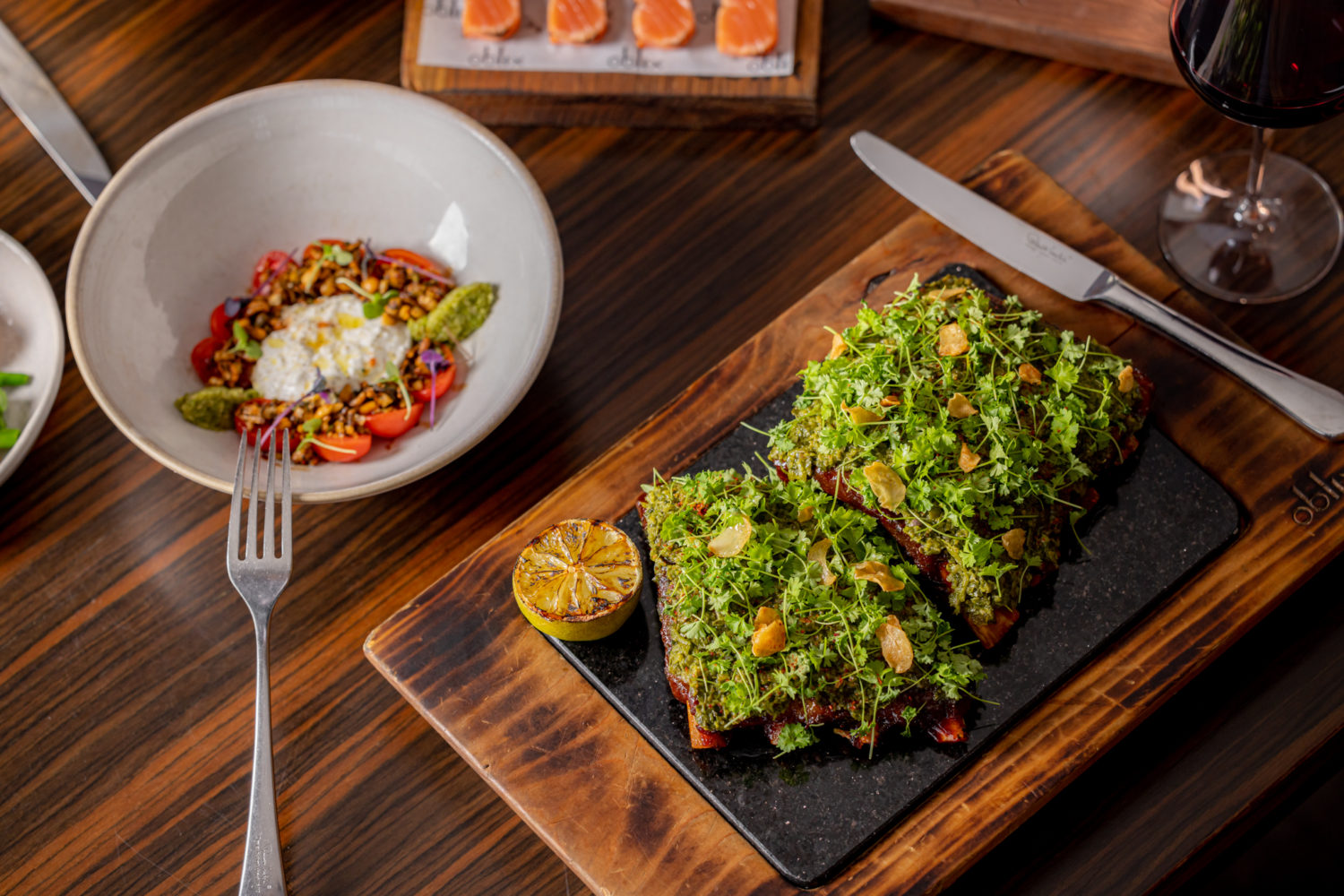 Oblix is a sophisticated, contemporary restaurant which is split across two different spaces boasting a range of offerings, including brunch, drinks or dinner and afternoon tea. Oblix East boasts a relaxed atmosphere with a chilled bar and lounge that serves afternoon tea, dinner and drinks. Oblix West has a sophisticated air with a more formal dining experience with an open kitchen and sprawling views to the West.
A wonderful time to visit Oblix West is for a decadent lunch which is available from Wednesday to Friday and served from 12pm to 3pm and costs £39 per person for 2 courses and £49 per person for 3 courses. Start with a intoxicating cocktail, we recommend the Pink Cadillac which is made with Ketel One vodka, lychee, rosemary and citrus or Tales of Osaka with Roku gin infused with purple shiso leaves, plum sake, setoka citrus and umeboshi essence.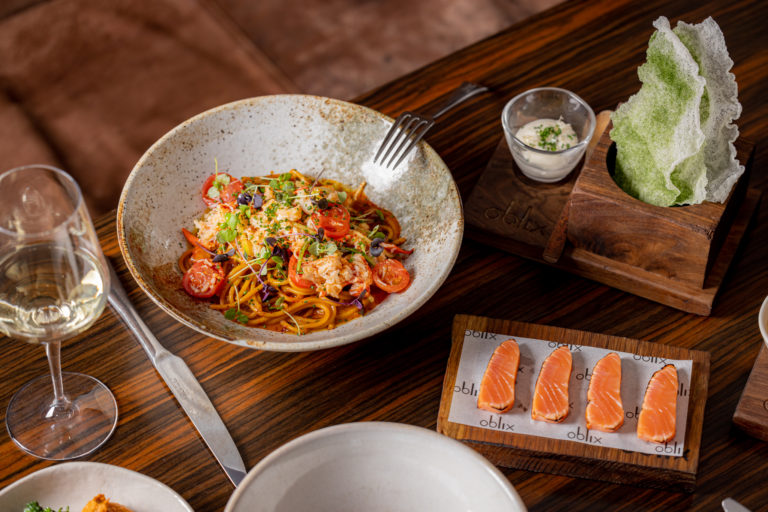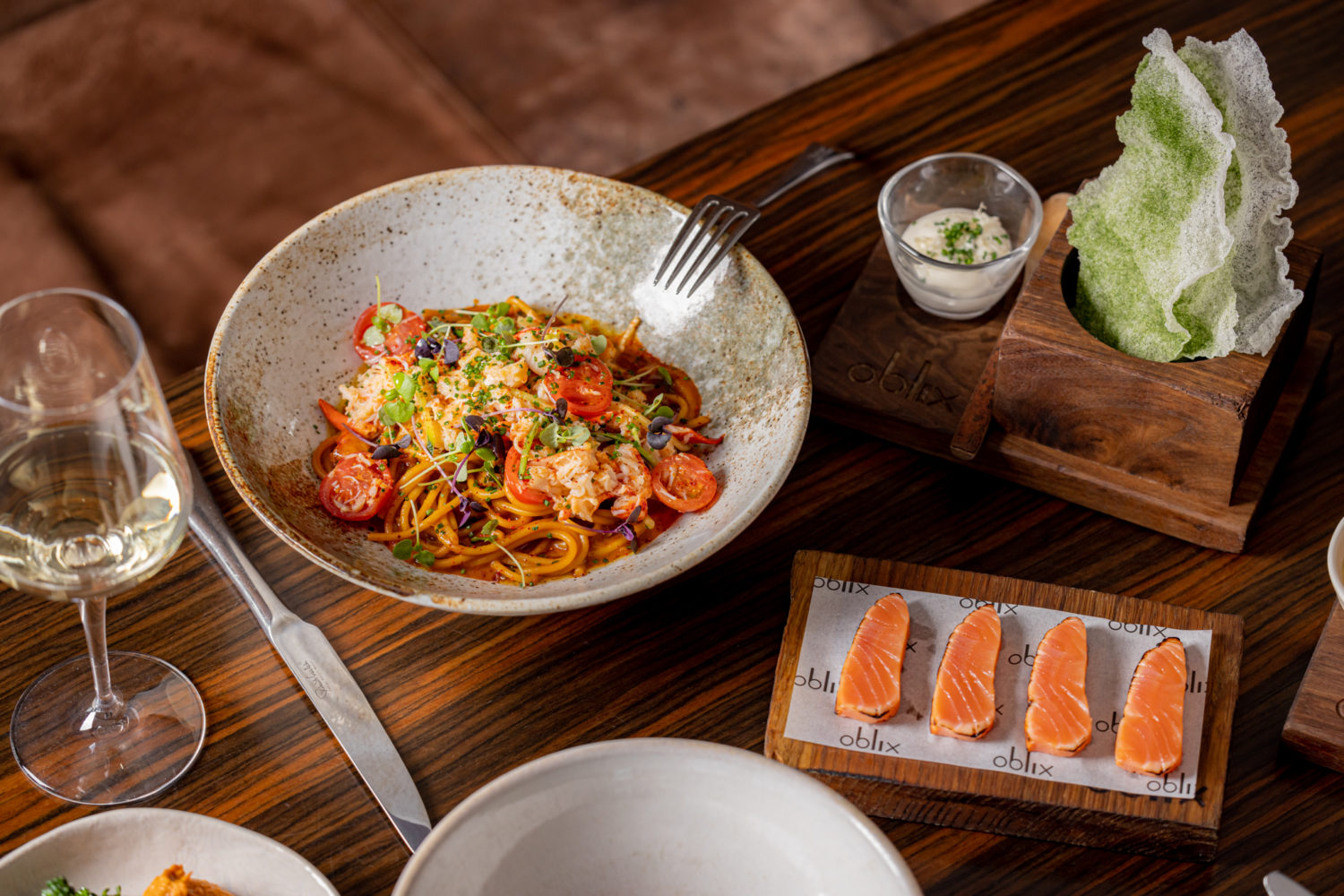 Whilst you peruse the menu, snack on freshly baked sourdough bread which is served warm from the oven and with nuggets of soft salted butter. The menu has many options and caters to vegan, gluten-free and nut-free diners with ease.
Start with the creamy burrata, served with olives and Datterini tomatoes or the red tuna with rice crackers, seaweed and horseradish. For the main course try the buttery and bronzed half rotisserie chicken with fresh lemon and accompanied with rosemary and garlic mashed potatoes or the sticky bbq pork ribs with jalapeño, salsa verde and lime. For the sides, opt for the tenderstem broccoli with almonds, chilli and lemon or the heritage tomato salad with olives and capers.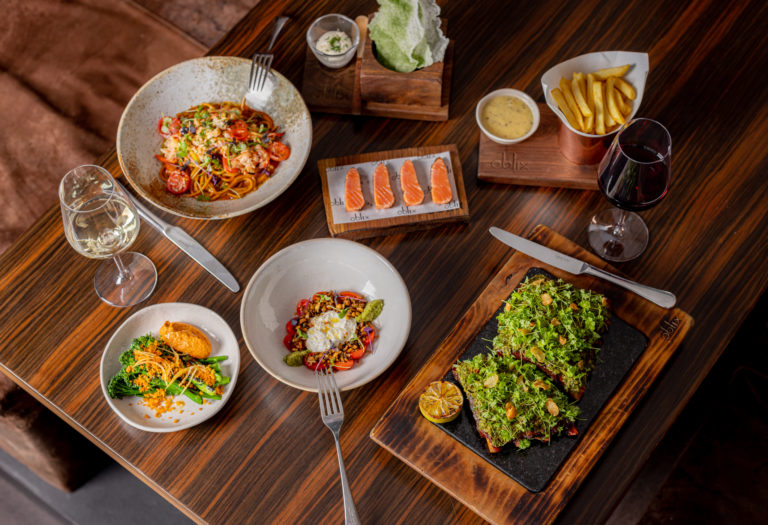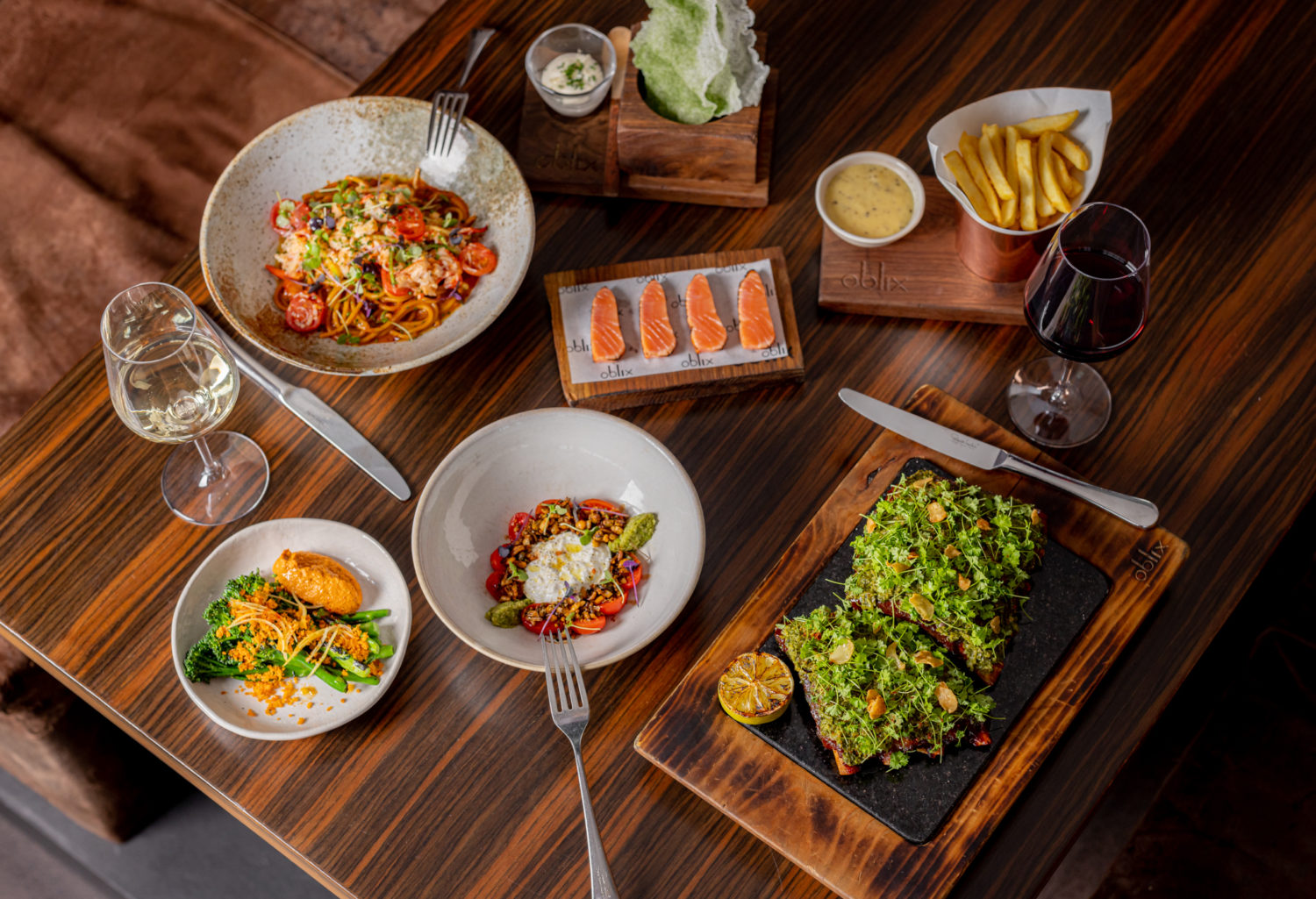 For a deliciously decadent finish, order the pecan nut and chocolate bar with crunchy bourbon ice cream or the vanilla ice cream sundae with brownie and cashew nuts.
Extraordinary food, unforgettable views and perfect service. You won't find a better lunch experience in the city.
The Shard, 31 St Thomas St, London SE1 9RY