Delivering the stunning steak grills from the established brand in Australia, to London's Mayfair, is the newest fine dining experience of The Meat and Wine Co. An elegant outfit combining the quality of the grill, with the expertise of the produce all within a stunningly chic interior that shows classy steakhouse with an African twist.
Setting the Meat and Wine Co. apart from any regular steakhouse is its African spin on traditional steakhouse fare. The culinary team draws inspiration from the diverse and vibrant cuisines of Africa, infusing unique flavours and spices into their dishes. The result is a menu that celebrates the rich tapestry of African culinary traditions but applies them to the fundamentals of excellently grilled meat.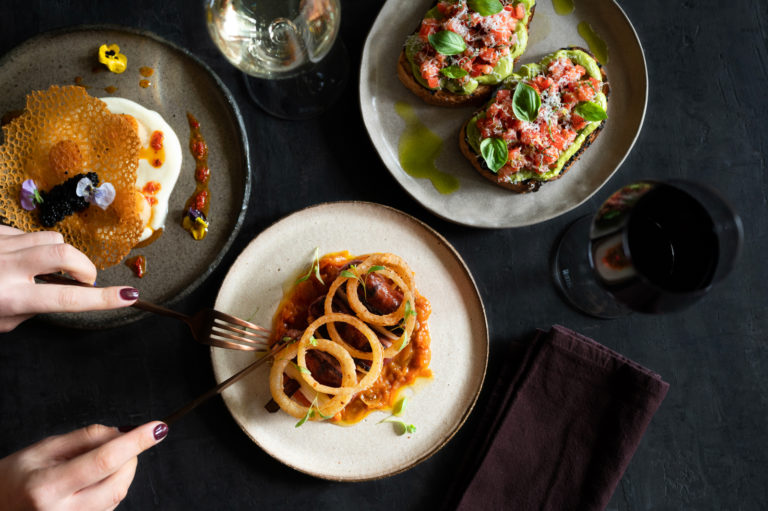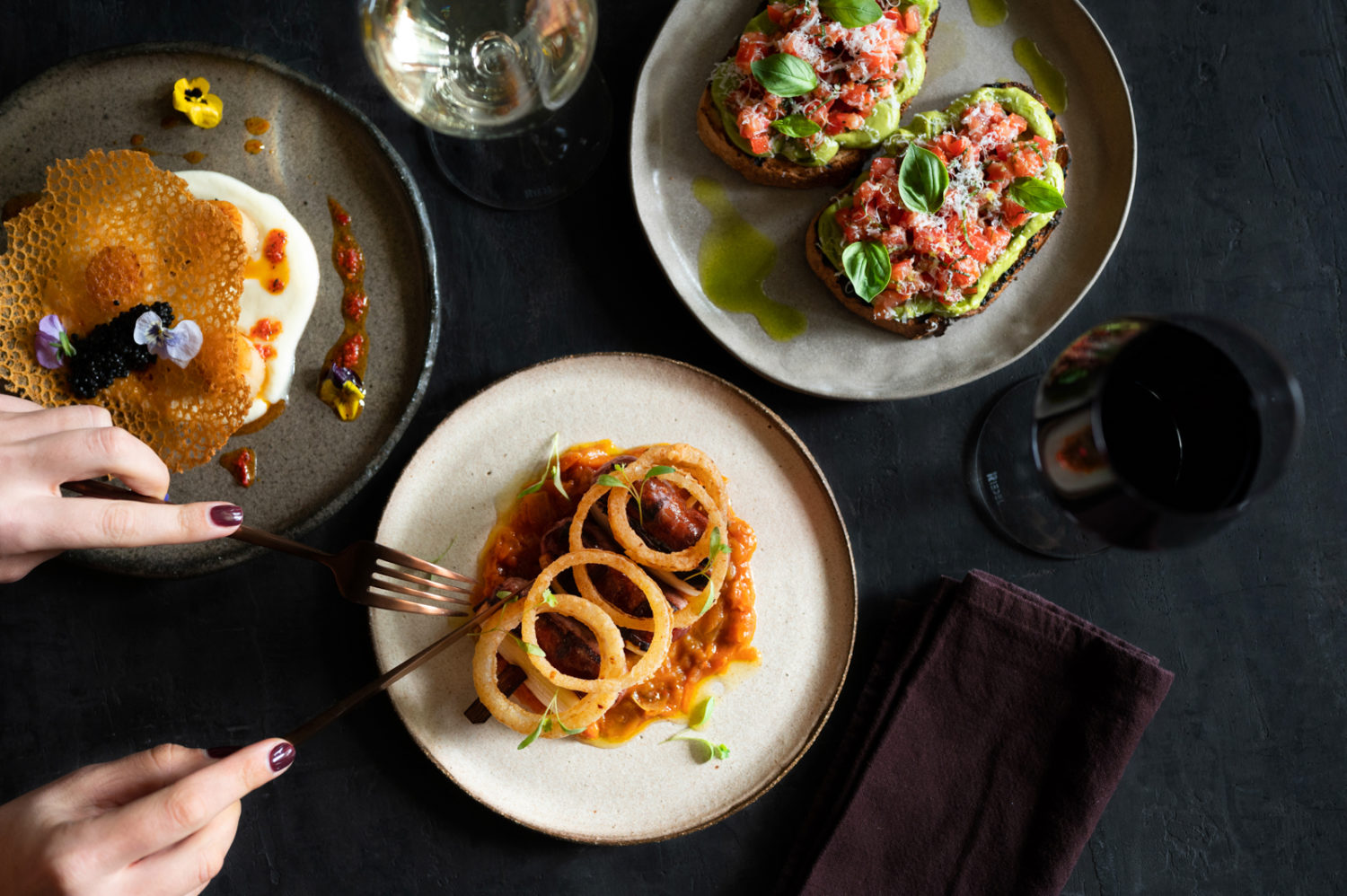 For starters, indulge in the calamari, a classic turned extremely sumptuous. A fiery and flavourful appetiser that pays homage to the continent's love for spice. Another must-try is the Boerewors, a traditional South African sausage with a delightful blend of herbs and spices that will transport your taste buds to the Southern tip of the African continent.
The steak selection itself is exquisite. Mouthwateringly juicy cuts cooked to order with combinations of perfected sides. Sauces to tribute the meat including typical favourites and indulgent bonuses such as bone marrow butter highlight the respect that the meat deserves. Complement your meal with a thoughtfully curated and worldly wine list. Knowledgeable staff are more than happy to assist in finding the perfect pairing for your meal.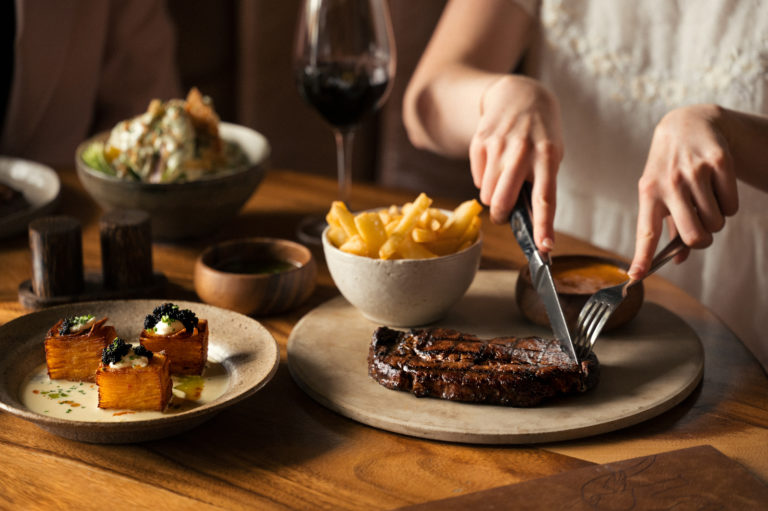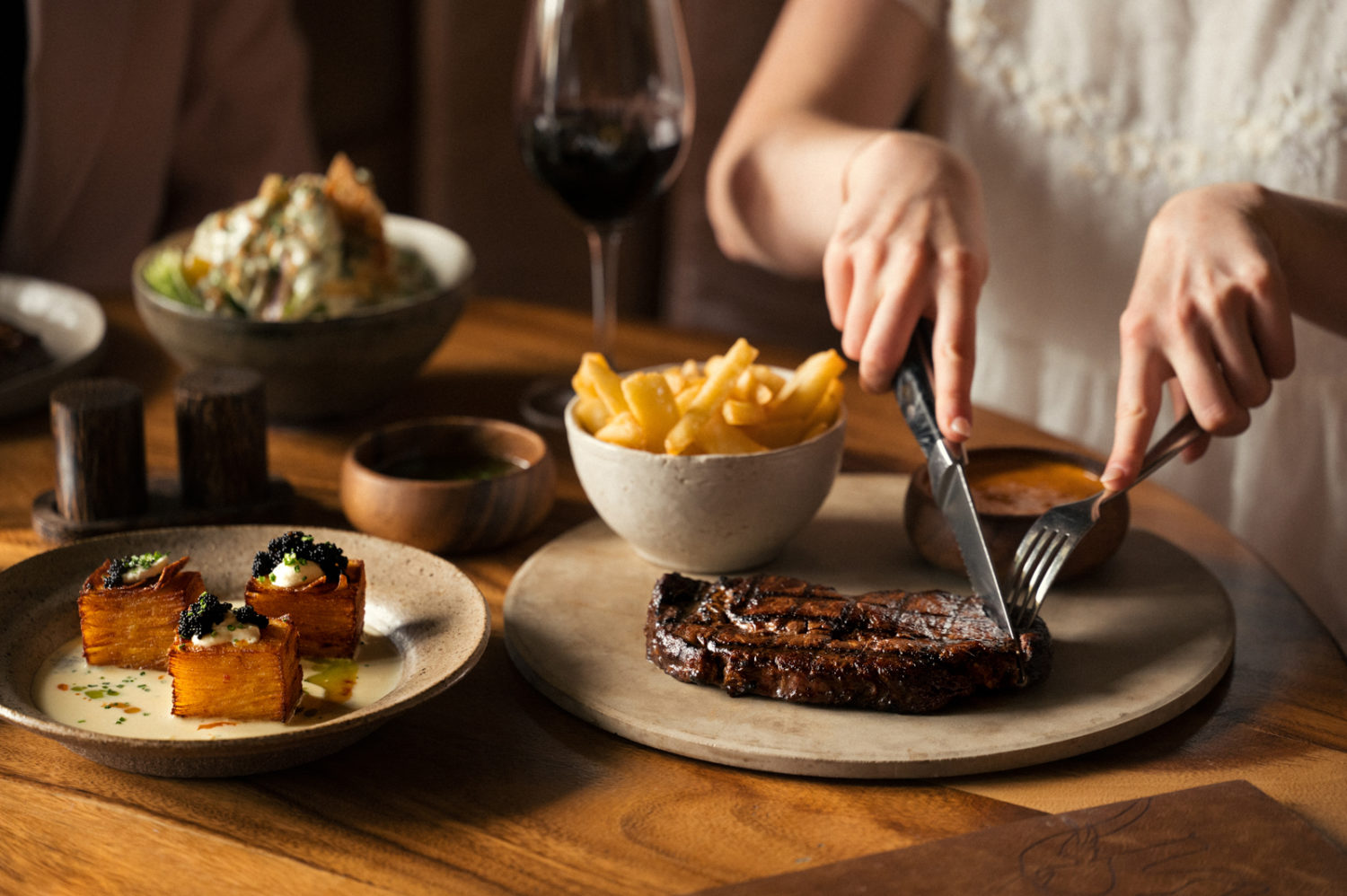 The dessert menu also showcases the restaurant's commitment to delivering a complete dining experience. The Malva Pudding, a sweet South African classic, is a perfect way to conclude your meal. Its warm, caramelised exterior and moist centre are a testament to the restaurant's dedication to culinary authenticity.
At the heart of the Meat and Wine Co. lies its devotion to steak – an art form in itself. Here, the culinary team takes great pride in sourcing the finest worldwide beef, renowned for its quality and flavour. The restaurant's commitment to excellence is evident in the careful selection and preparation of each cut of meat. This care and attention is seen throughout the service and courses with a sense of calibre and character that is unique to the Meat and Wine Co. experience.