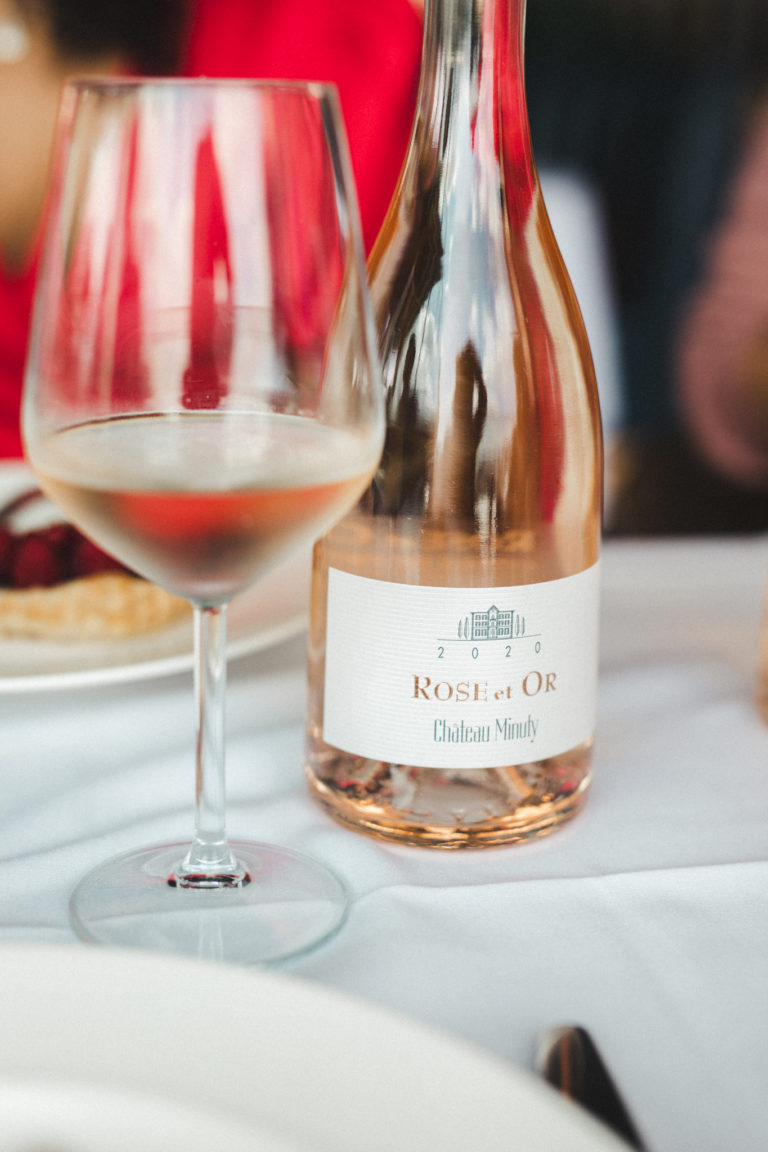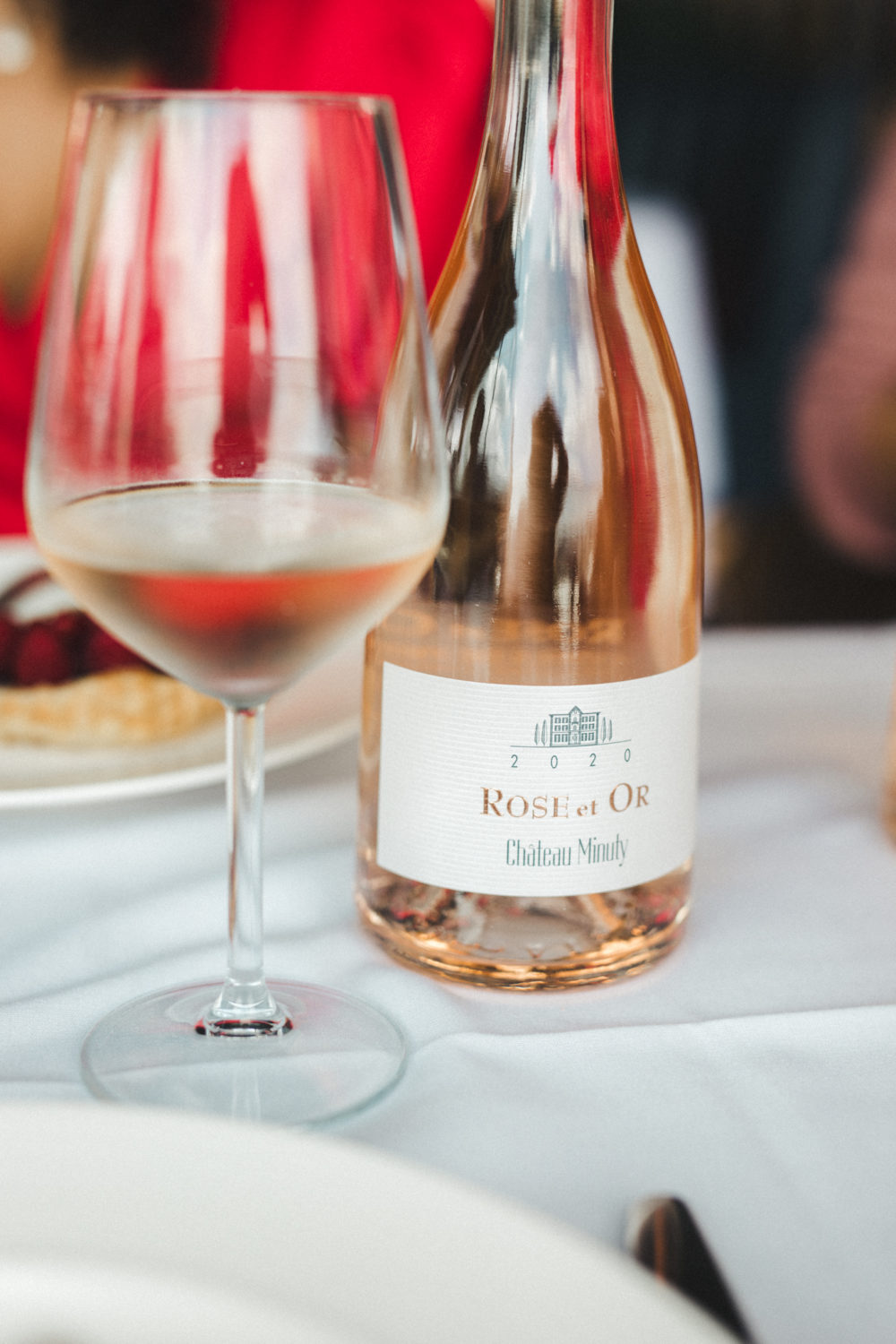 Minuty wines are defined by four main characteristics: a unique pale salmon colour, a strong aromatic expression, an endearing Provencial finesse and elegance that ultimately delivers its freshness. The Minuty wines are born from exceptional vineyards overlooking the gulf of St Tropez, providing exquisite juices which carry the promise of perfect quality, as a reward for the deep respect which the brand has always held for the land and for the fruit that comes from it. Predominantly using the "king variety" Grenache grape in its wine production, this often overlooked grape variety offers a versatility that has enabled Minuty rosé to be a firm favourite around the table, no matter the season.
Located in the village of Gassin, in the French region of Provence, Château Minuty dominates the Saint-Tropez Gulf, and has belonged to the Matton-Farnet family since 1936, passing through three generations. Minuty's rosé is well known and respected all over the world for reflecting the elegant refinement of the French savoir-faire. Co-owner François Matton explains, "Having the history behind our name really gives our brand a sense of belonging, provenance and credibility. We know where we come from and what we stand for. We are trying to share our story with our customers through our wines. Today, everyone wants to hear and know about our brands' story. Ours has been crafted by our family for over 80 years now."
Château Minuty was purchased by Gabriel Farnet in 1936, with the estate and its small chapel originally built under Napoleon III, with the oldest traces of the Minuty name dating back to 1691. In 1955, the estate was classified a 'Cru Classe' showcasing its quality and commitment to crafting quality wines.
From 1990, brothers Jean-Etienne and François Matton took over the estate, establishing a new generation of wine production. Their takeover saw several changes to keep increasing the quality of the wines, such as focusing on Grenache to craft rosé, streamlining the winery equipment and modernising the estate with a reception room.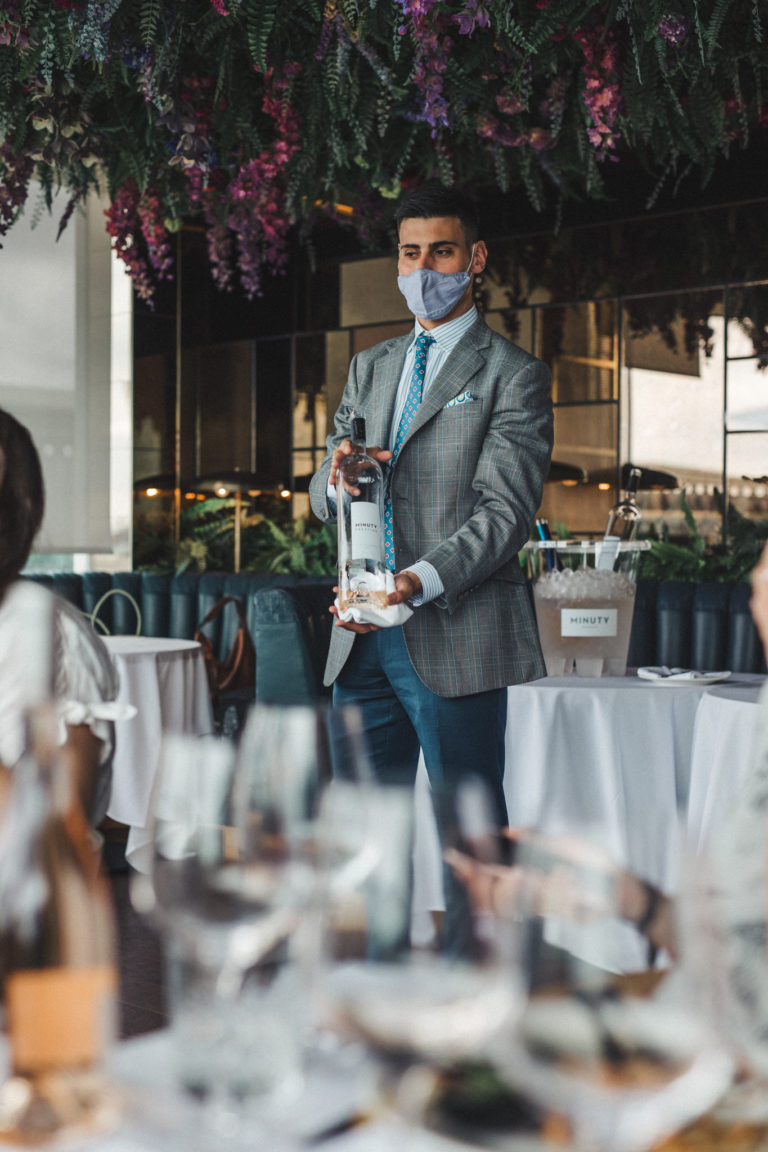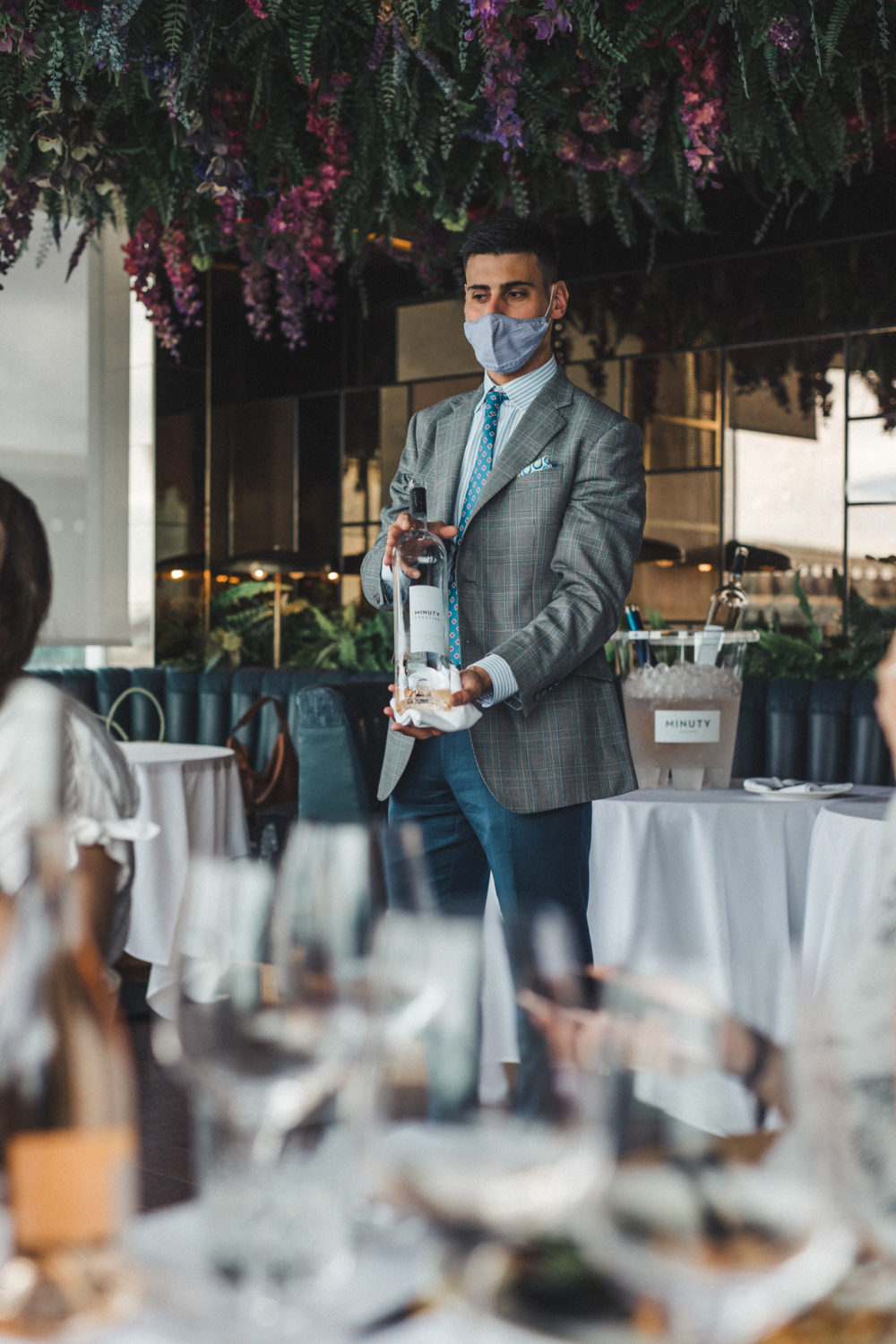 The harvest is done completely by hand to protect the grapes and are picked by harvesters, who are mostly from Spain and have a special connection with Minuty. Many of the harvesters have been working with the Château for years, with some workers being second generation.
The winemaking process uses minimal processing to keep intact the fruit richness and freshness. Matton reveals "Minuty doesn't use the maceration method to achieve the blush of our rosé wines. Instead, we use a majority of free run juices obtained through gravity with no pressing and some juices through a very gentle and short pressing in a pneumatic wine-press. It's a technique used typically in rosé production in the region, but it can be challenging because you have to master it in order to extract the desired colour and full range of aromas for a truly complex wine."
The shape of the bottles are also just as important as the wine itself, with the Prestige bottle being a distinctive favourite visually. Minuty partnered with Hubert de Malherbes as they shared the same taste and inspirations which led to a truly elegant bottle. Inspired by perfume bottles, Matton reveals "I wanted a luxury bottle to go with our wine, so I approached perfume bottle designer Hubert de Malherbes, who is best known for creating Dior's J'adore perfume bottle. I think there are a lot of similarities between perfume and rosé."
The Minuty Estate has utilised its palatable and visual desire to cater to the modern customer that wants to understand the entire process behind each glass of rosé. Matton reaffirms, "Our story is driven by a strong spirit of innovation which year after year, contributes to the growing success of the brand. I think our expertise has always been based on constant progress and a full control of the production process to guarantee the highest quality behind each glass. We still harvest by hand and we have one of the most innovative bottling and vinification centers in Provence, so we control every step of the process."
A glass of Château Minuty is the perfect accompaniment to the beautiful sunshine. Most of the wines, which come from estates in and around Gassin, near Saint Tropéz, are harvested in the fall and released the following spring. Matton divulges that his favoured pick is Minuty Rose et Or. He adds, "It's a wine that was patiently developed over the years with my brother, as we wished to create a wine that embodied our generation. We created it in 2009. In a decade it has become the iconic figure of Château Minuty. The result of meticulous plot-by-plot work, it is a vibrant expressive rosé, with such concentration of delicious aromas, intense freshness, giving immediate pleasure."
With rosé often being mistaken as solely a summer drink, it hasn't stopped its popularity year round. Matton reveals, "I would say that rosé is associated with summer definitely. Summer is still our busiest period, as it is still the go to drink when the days get longer and the temperature warmer. But we are seeing a more and more sustained consumption across the year. Rosé is also widely consumed in winter at skiing resorts. Minuty is in fact the number one rosé in the French Alps. I believe 281 marries beautifully with Sea Scallops Risotto, Roasted Lobster or a Bouillabaisse.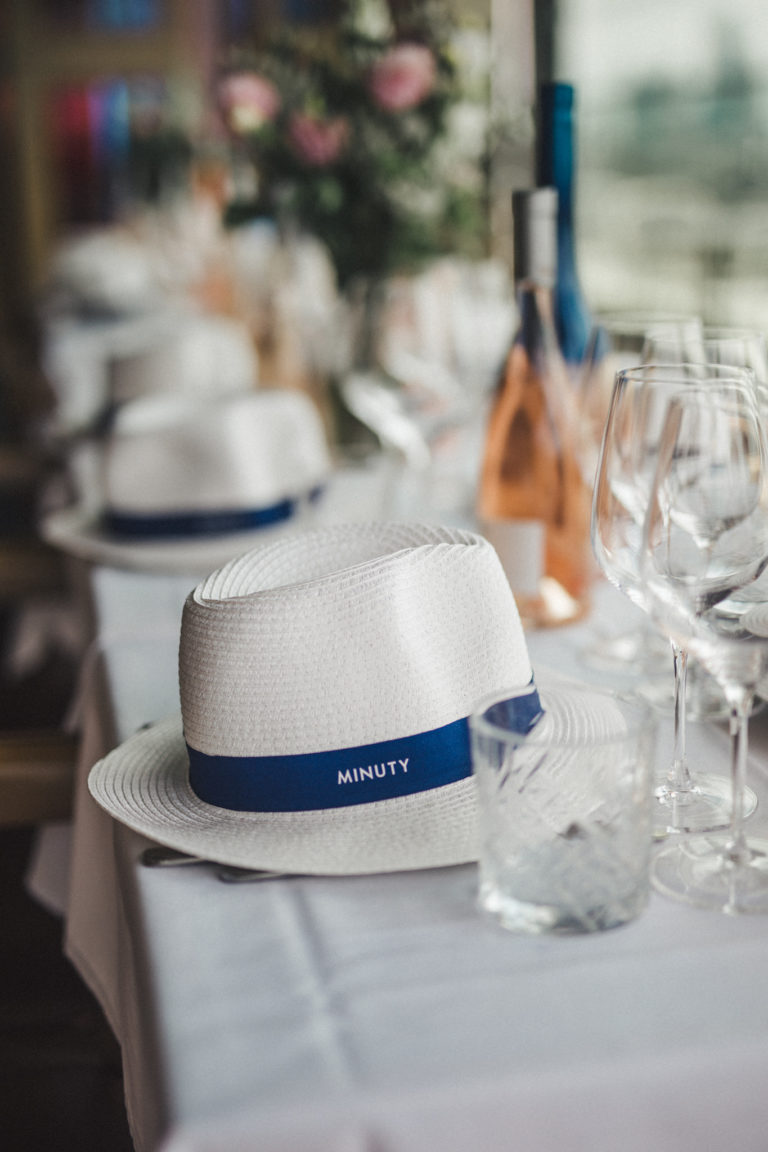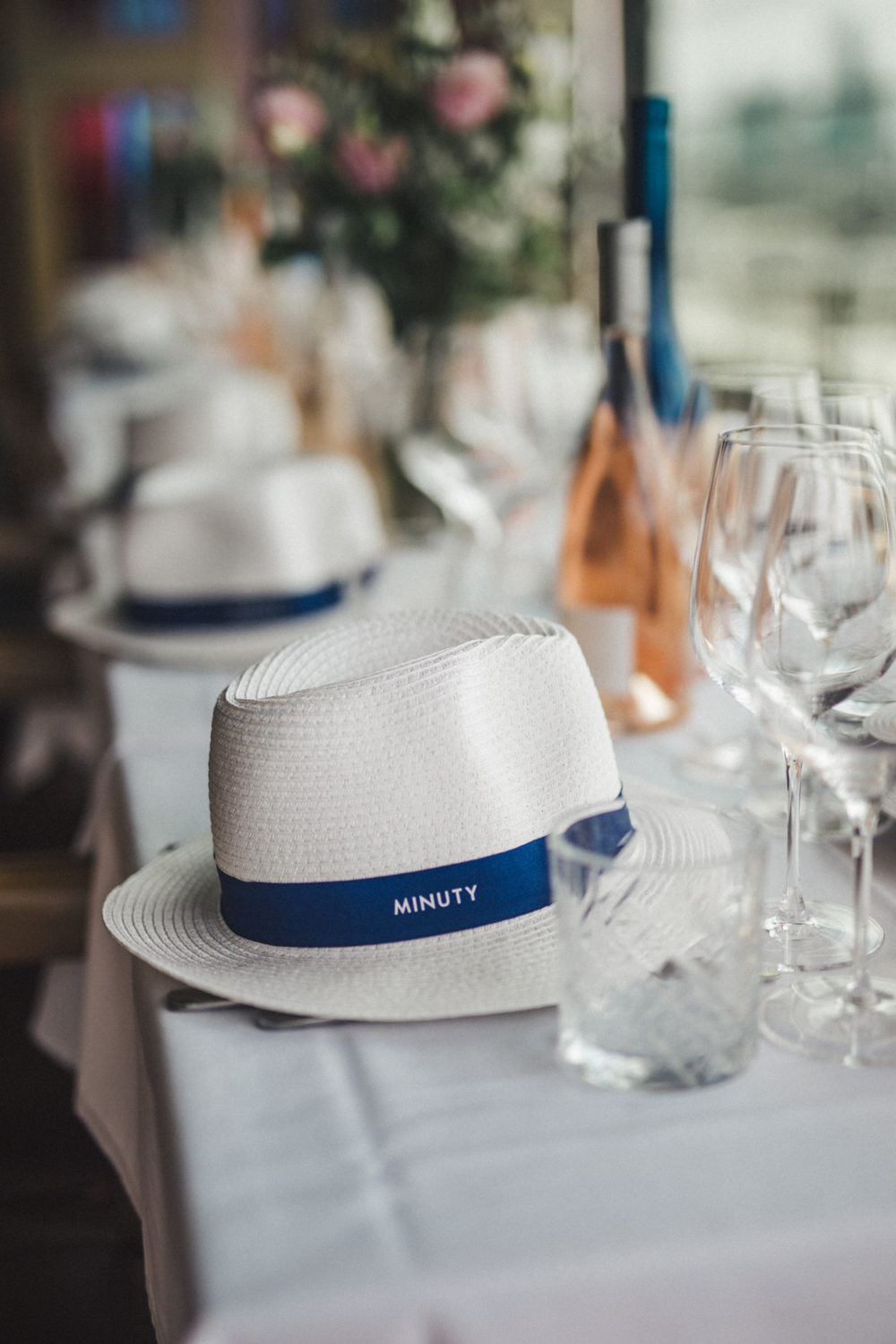 Looking to the future of the brand, the Minuty Estate intends to adapt to the evolving landscape of wine production. Matton confirms "We are striving for constant progress, but also making sure that we take care and nurture the environment that surrounds us. We have always had a deep respect for the land and for the fruit that comes from it. Wine is a product of nature so we are making sure to sustainably exploit vines. The environment bordering our Estate and vineyard has a protected wooded area ensuring a privileged ecosystem and we are always aiming to minimise our impact for the next generation."
Château Minuty rosé is summer in a glass. Minuty 281 provides intense notes of peach that are perfectly complemented by the crisp and refreshing flavours of melon. The grapes – which are all harvested by hand – come from a clonal selection of the estate's finest Grenache vines. They are planted in twenty-five-year-old coastal vineyards, which are sustainably farmed.
Minuty Rose Et Or is incredibly refreshing and light and extracts intense aromas of orange peel and jasmine that is accompanied by the zest and crisp flavours of pink grapefruit and white stone fruit. The grapes come from the oldest of the estate's own coastal vineyards.
Minuty Prestige offers fresh aromas of citrus that are elegantly elevated by notes of white blossom and red berries. The grapes come from a mixture of the estate's own vineyards, alongside a rigorously sourced selection from their partners' best vineyards in the Côtes de Provence.
Minuty 281, Côtes de Provence Rose, £59.95. Minuty Rose Et Or, Côtes de Provence Rose,  £29.95. Minuty Prestige, Côtes de Provence Rose, £22.95. All available to purchase at secretbottleshop.co.uk.