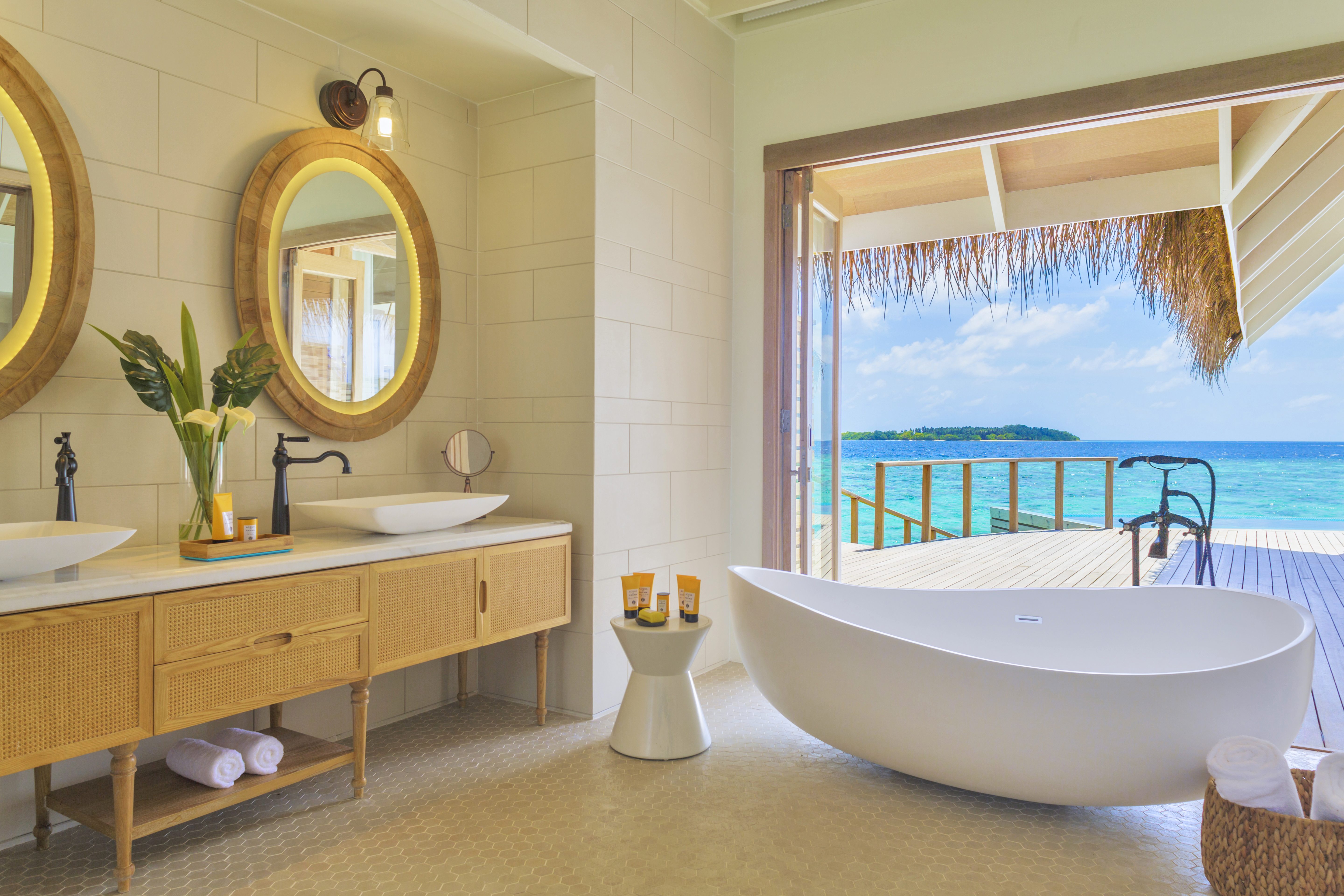 Tom Ford once said, "Time and silence are the most luxurious things today." There is nowhere else in the world where time and tranquillity are in abundance than in The Maldives.
The Maldives is unlike anywhere else in the world; it is comprised of 1,190 coral islands dotted across the equator in groups of 26 naturally occurring atolls. Undeniably the most beautiful and unspoilt islands on earth, they are dense with tropical vegetation, crystalline white beaches and surrounded by a myriad of exotic sea life in pristine coral reefs.
Milaidhoo Island is one of the smaller islands in The Maldives and only spans 13 acres. Set in Baa Atoll's beautiful UNESCO Biosphere Reserve and despite its intimate size, it has an overwhelming plethora of natural beauty. The moment our seaplane came to a halt on the glistening turquoise waters that surround the island I could hardly believe that such unspoilt beauty exists.
A white yacht streamed seamlessly through the azure waters to greet us, complete with full crew dressed in immaculate white. The crew waved warmly as they helped my guest and me on board and within a few minutes we had arrived on the island where we were greeted with more warm smiles and flutes of chilled champagne.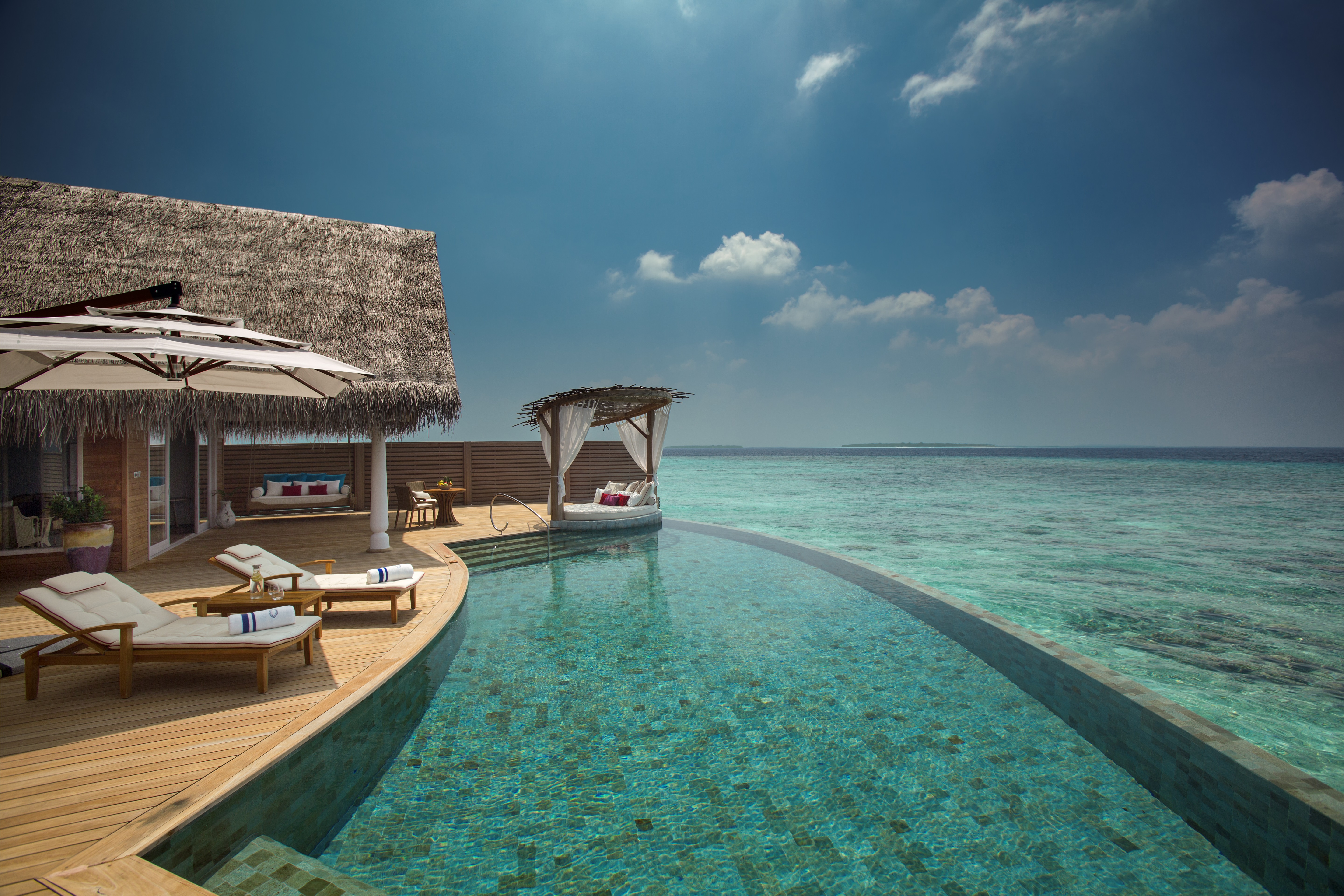 Milaidhoo encourages guests to embrace their barefoot luxury ethos, and I was happy to comply. For the entire stay, all shoes remained firmly in my suitcase, and it felt like the biggest indulgence to be at one with nature with nothing but powdery white sand between my toes.
We stayed in a vast 245 sq.m. luxury Water Villa that stood proudly on stilts over the ocean. The thatched-roof villa was bathed in natural light and boasted a large sun-soaked sundeck with a 42 sq.m. freshwater infinity pool, one of the biggest private pools in all of the Maldives. There was also a Maldivian-style swing chair, oversized daybed, sun loungers and table that was ideal for watching the night sky which heaves with stars each night. The villa has private access directly into the ocean and to the nearby coral reef, which is populated by rainbow-hued tropical fish, sea turtles and manta rays.
Inside the villa is a king bed dressed in crisp white sheets that overlooks the ocean. There is a discreet flat screen TV, wine fridge, full-size minibar, coffee machine and air conditioning. Aesthetically the villa has a contemporary feel, but the design has also been inspired by Maldivian heritage and culture, with authentic custom-made furnishings.
The bathroom is bathed in natural night and stocked with luxurious Acqua di Parma products. There is a separate deep bathtub with stunning ocean views and a tropical rain shower with glass walls that allow views of the ocean below.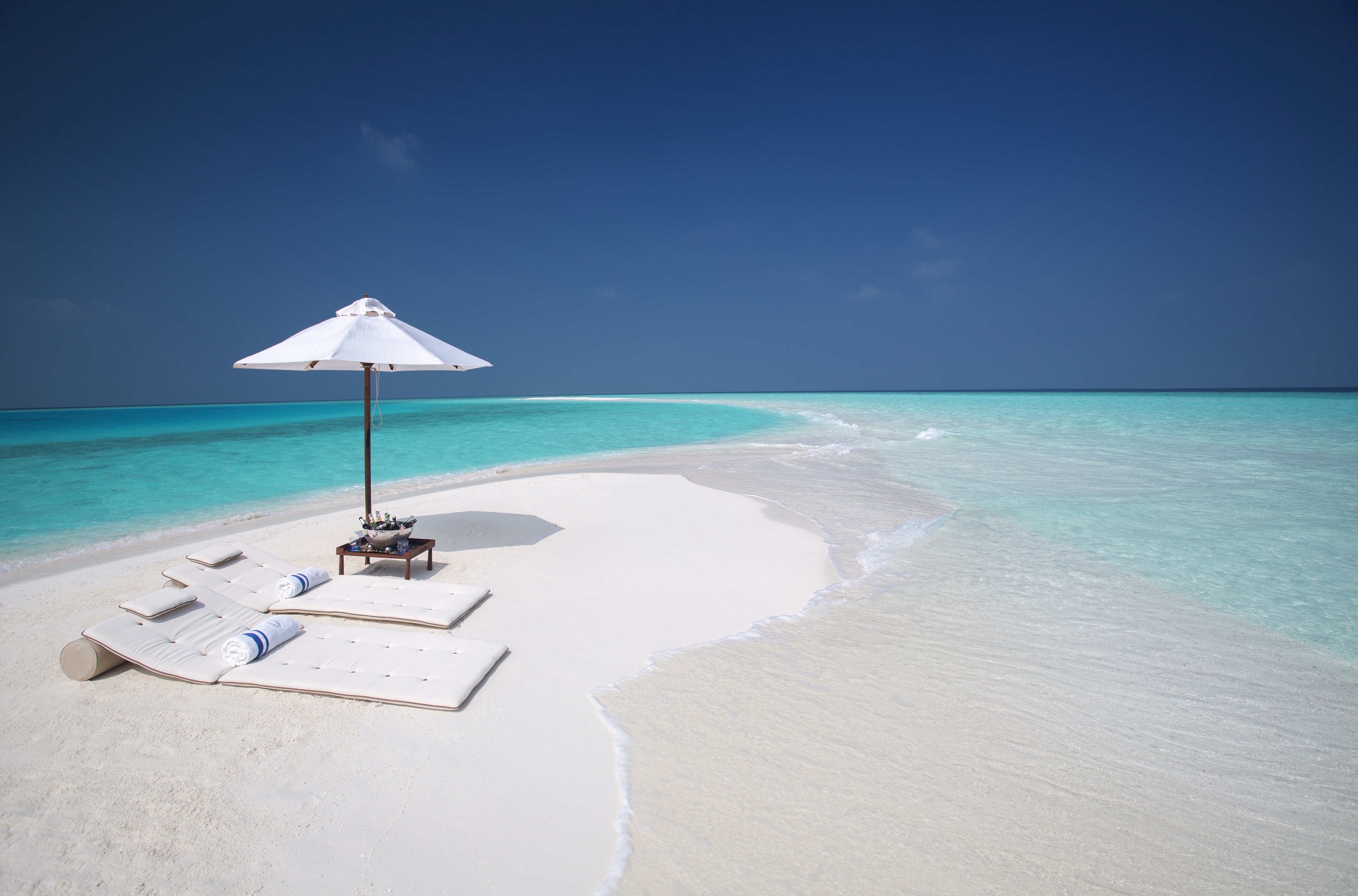 Milaidhoo offers a complimentary laundry service, incredibly useful when you have a suitcase full of clothes that need washing. On the last night before returning home, I packed all of my laundry into the bag, and it was returned hours later, freshly laundered, ironed and folded. Every little helps.
Milaidhoo is home to the extraordinary Bat'theli, the only Maldivian restaurant in the Maldives. It is the only restaurant in the world that is set on a boat in a lagoon, featuring gourmet dishes of inspired island cuisine from the Maldivian Spice Route.
Over 5,000 years ago, The Maldives became a port of call for traders sailing from Indonesia and India to Arabia, carrying precious cargoes of cinnamon, ginger and pepper. The Maldivians bartered coconuts, cowrie shells and sails woven from coconut fibre for rice, ceramics and silks. Cargo boats, made locally and named 'Ba'theli' in the local language sailed throughout The Maldives with these highly sought-after goods.
Milaidhoo has continued this story at the Ba'theli restaurant as the chefs create incredible dishes based on the epicurean delights of the old Spice Routes. The menu offers a contemporary interpretation of the traditional local cuisine. We recommend the Beef Rendang, a rich Indonesian braised beef ruby-red curry seasoned with cinnamon, lemongrass and cloves, served with sautéed beans, prawn crackers and steamed jasmine rice. For dessert, the Screw Pine Panna Cotta served with coconut candy, coconut ice cream and Iranian date biscuit.
Milaidhoo is also home to The Shoreline Grill, a beautiful beachfront grill where you can dine al fresco with the sand between your toes. It specialises in spectacular meats and freshly caught local fish and seafood, beautifully prepared and presented by the hands of the extraordinary chef. I enjoyed one of the finest meals of my life here; USDA Prime Beef 600g Tomahawk steak (to share), the steak was from the famous meat area of Omaha, United States. USDA Prime Beef is truly superior in tenderness, flavour and texture, with only 2-3% of all beef being given the great honour.  The steak was served with Chimichurri, the Chef's extraordinary creamy sweet potato gnocchi and steamed broccolini with whipped almond butter.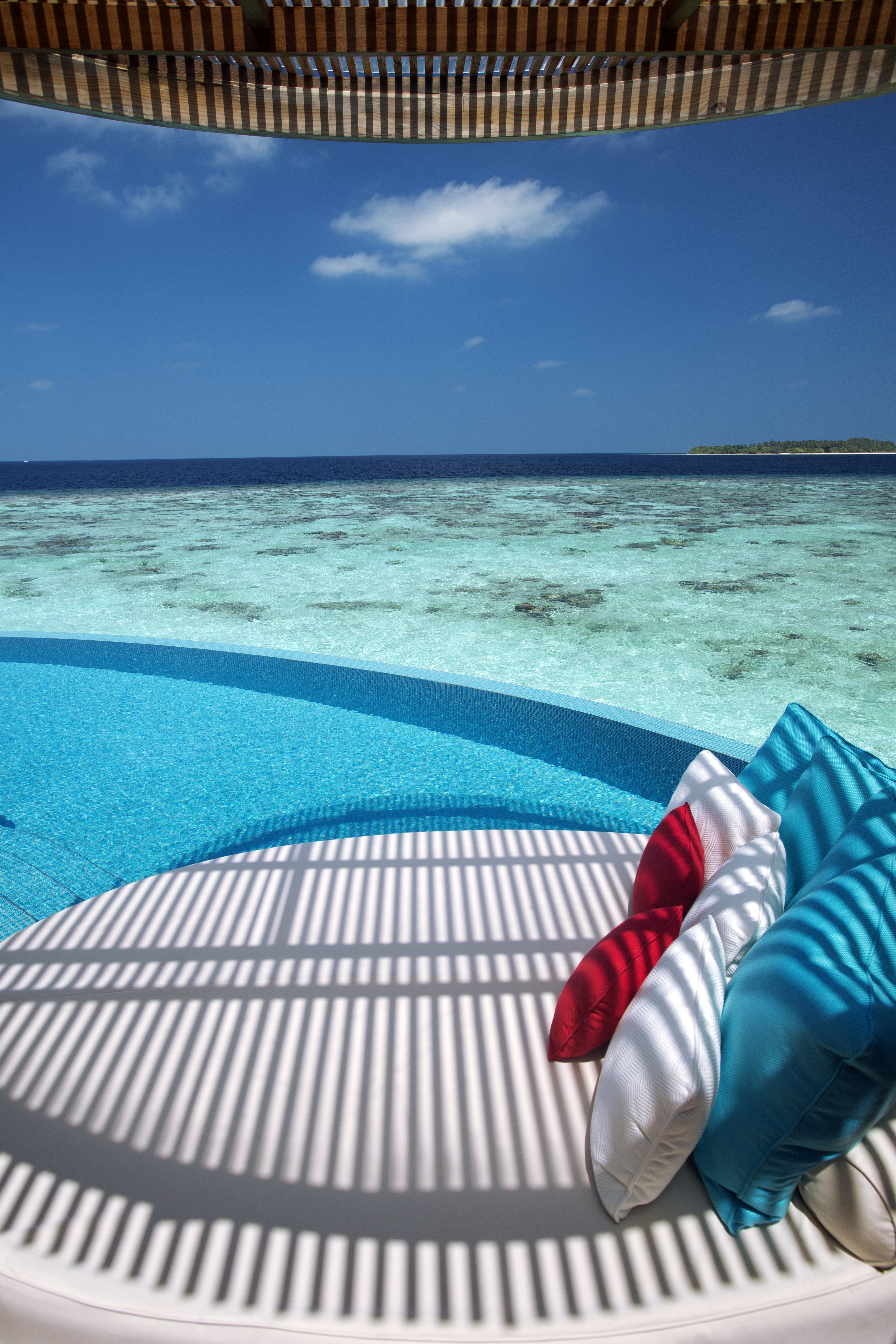 Milaidhoo has been carefully designed for peace and tranquillity, and there is no better place to do this than in the Serenity Spa. The spa has a holistic treatment menu which is based on the powers of botanicals combined with entrancing healing traditions from Africa, using local herbs and plants. It boasts four over-water treatment suites with open-air decks where I enjoyed an indulgent alfresco bath, while sipping on fresh passion fruit juice and roasted coconut slices overlooking the ocean. Next was a 30-minute gentle body brush to increase lymphatic circulation, followed by an hour-long full body intuitive massage. Finally, the therapist carefully braided my hair into a crown using coconut oil and decorated it with fresh flowers from the island.
Despite its extraordinary natural beauty, the secret to Milaidhoo's success is its hospitality. The staff are some of the kindest and most attentive I have ever encountered, every person on the island addressed me by name, they remembered what I liked to drink, how I liked my steak cooked and where I had been the night before. It is this attention to detail, which is the secret to Milaidhoo's roaring success. If perfection exists, I have no doubt that the closest you will come to finding it is at Milaidhoo.
Instagram: @milaidhoo
1 Milaidhoo Island, Milaidhoo Island 20002, Maldives