The expression 'the apple never falls far from the tree' is normally applied in a rather po-faced context, however it doesn't always have to be thus. My own father takes great pride in his grooming in a deeply unassuming fashion, and so I have followed in his footsteps though perhaps with marginally more aplomb. It is therefore rather good news that come this Father's Day there is something that will be equally well-suited to the goose as it is to the gander, and this is Truefitt & Hill's father and son joint experience extravaganza to celebrate the day of the dad.
Truefitt & Hill was established in the bygone age of the dandy. Take a rather extensive walk down memory lane to the early 1800's (1805 to be precise) and William Francis Truefitt, a true pioneer of all things grooming related, was making his mark upon the barbering scene and billing himself as the trimmer to the top brass and aristocrats. From this point onward Truefitt, who merged his wares with Mr Hill in 1905, has been producing an extensive range of products to the very highest industry standards and chopping locks and shaving chins in a similar vein of admirable quality. Truefitt & Hill has served British monarchs throughout nine consecutive reigns and is currently the barber by appointment to H.R.H. The Duke of Edinburgh.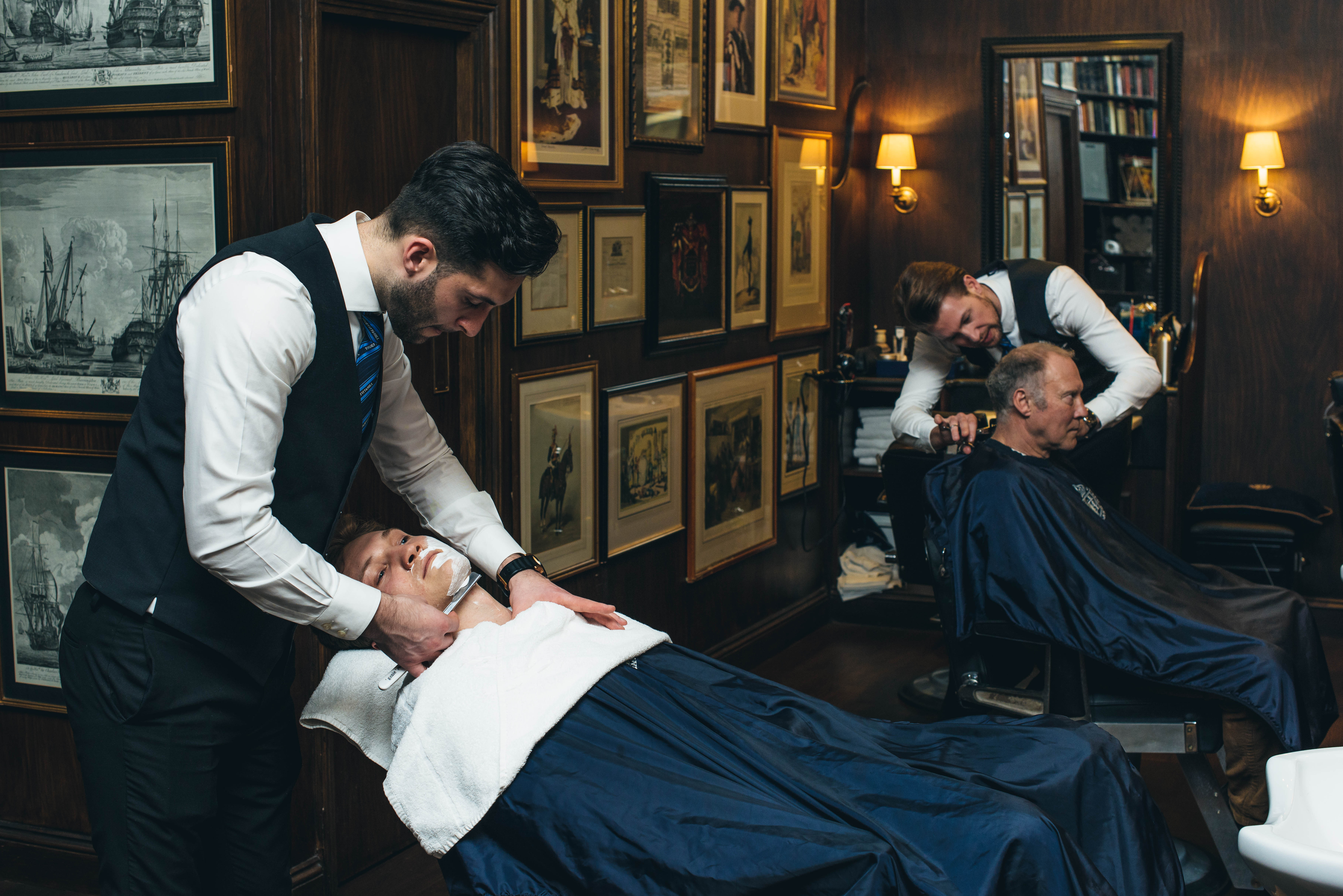 On Saturday 16th of June, the oldest barber shop in the world will mark Father's Day with a rather special affair. It will provide what is accurately billed as 'the ultimate father and son experience'. Truefitt & Hill has joined forces with various other like-minded partners who offer products and services which will be both appreciated by the finely coiffured gent and his son, and which also fit with Truefitt's own heritage and doffing of caps to the finer things in life.
On arrival, guests will be provided with a glass of The Tweeddale – The Evolution, a fine 28-year-old blended whisky. Once feeling of warmth has returned to the cheeks of each guest as a direct result of this wonderful introductory dram (let's just pretend the weather is unseasonably chilly to help us really embrace a good whisky) they may choose a haircut and shampoo, or perhaps a traditional hot towel wet shave, or possibly even a beard trim if they're not quite ready to kiss goodbye to the facial fuzz entirely, or even a facial treatment. An exclusive goodie bag of sublime Truefitt & Hill products will be then be given.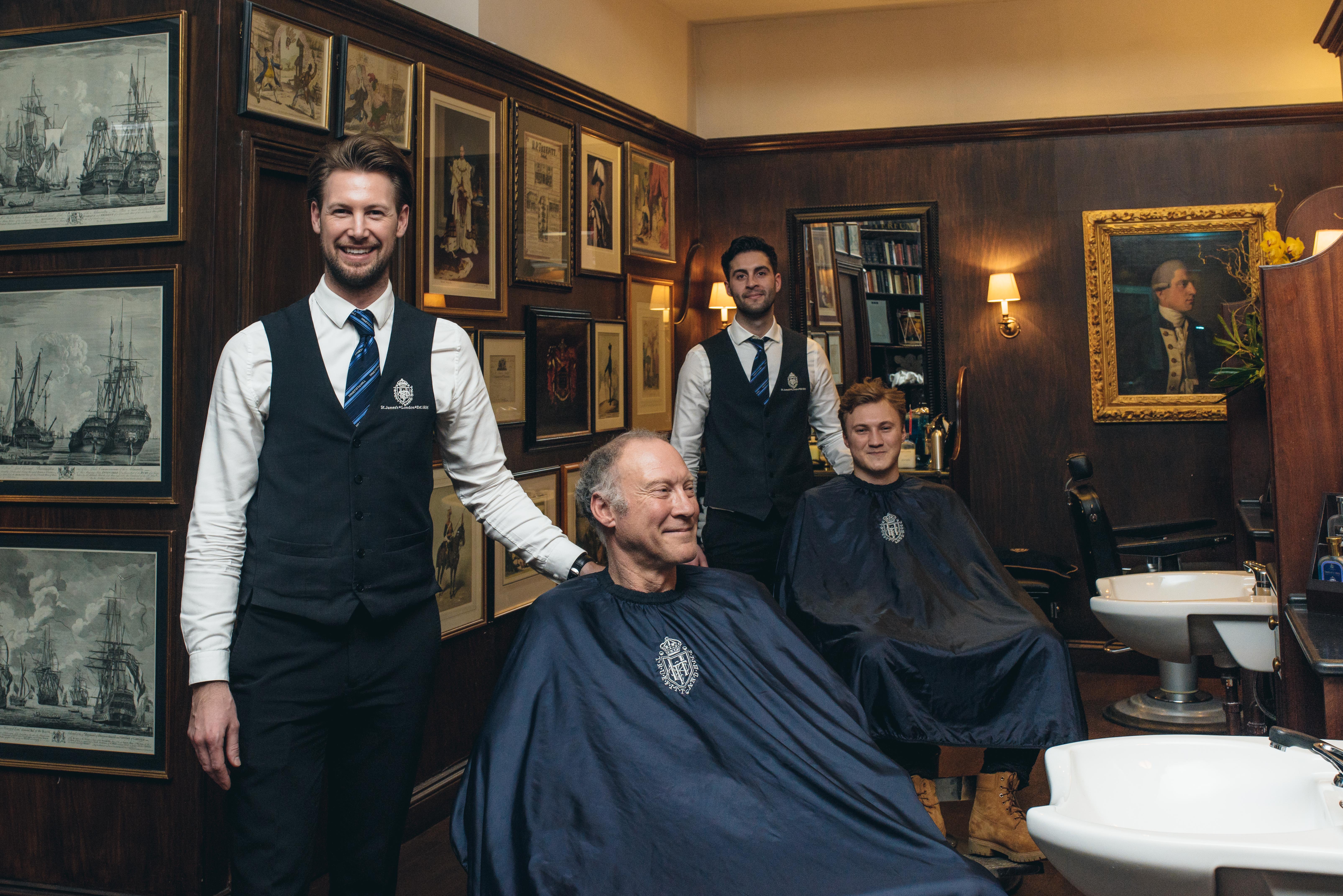 Both father and son may then make their way around the corner to the legendary Dukes Hotel (the favoured haunt of 007 author Ian Fleming who's own love of the hotel's martinis was mirrored in his British icon, James Bond). Here the pair may enjoy a sharing plate for two of British delicacies, including, a rose veal tomahawk accompanied by a medley of carefully selected British craft beer. The veal itself is a mighty impressive 900g cut roasted on the rib bone and served with lashings of béarnaise.
The revels do not end here, as on this one day a 25% discount will be offered on the Gieves & Hawkes ready-to-wear collection and 25% at Deakin & Francis. Should the guests wish to further explore the remarkable history of Gieves & Hawkes (which I highly recommend) then they may also take a guided tour through the archives at the Savile Row flagship store. 
My father has commented for many years now that the only thing he intends to leave me in his will are his eyebrows, which are startlingly bushy and untamable. I think that even his desiccated heart may soften somewhat at such a celebration of Father's day. None of the senses are to be left unindulged and Truefitt & Hill really do know how to indulge in style.
Spaces are limited, so any son looking to treat his father to the pinnacle of British pampering, a gastronomic treat in one of London's most famous hotels and the chance to enjoy a sizeable discount on a new suit or a pair of cufflinks should buy a set of tickets from Eventbrite for £175 at his earliest convenience.
Truefitt & Hill
71 Saint James's Street, City of Westminster, London, SW1A 1PH